Today we have a great **guest post **for **smartphone **users who love their **apps **for every day use. I just got a smartphone myself and I really enjoy going on facebook and twitter. What apps do you use on your smart phone?
"Years ago, smartphones **were mainly just used as a means of communication through text messages and phone calls. Today, because of the continuous innovation, smartphones have evolved from just simple call and text devices. New smartphones have been particularly popular because of their use of different mobile applications and software programs, or simply "apps". Did you know that there are even apps about **health and fitness? Indeed, diet apps have greatly pleased the crowd of smartphone users. Here are 8 diet apps for your Android smartphone..."
---
1

MyFitnessPal Calorie Counter...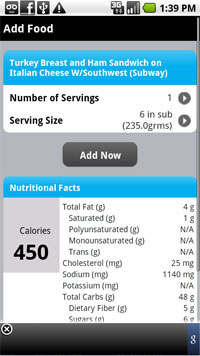 Photo: MyFitnessPal
"There are many calorie-counting apps out in the smartphone markets today, but one of the most well-known out of them all is MyFitnessPal LLC'svery own Calorie Counter. If you are in a strict diet, you should watch out for the amount of calories that you consume. While some packed foods may have labels that indicate the amount of calories included in certain foods, most of the fast food restaurants and even your own mom do not really indicate the calorie levels in their food. But because ofMyFitness Pal Calorie Counter, you can now check the calorie contents of the food that you are planning to eat."
---
2

Fast Food Calorie Counter...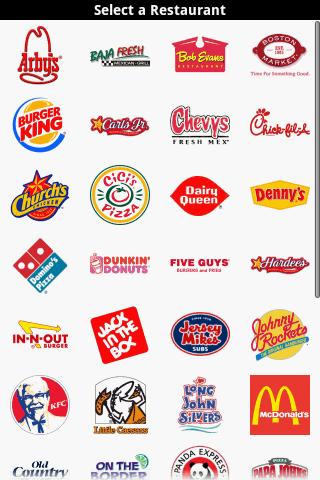 Photo:AppBrain
"Another calorie counter app that has been positively received by the market is the Fast Food Calorie Counter. While some food products have labels that say the amount of calories the food contains, most of the fast food stores out there do not really indicate the amount of calories contained in their menu. So before you eat at a certain fast food store, compute the calories first with Fast Food Calorie Counter."
---
3

10-Day Easy Diet App...

"**10-Day Easy Diet App**, from the name itself, is a **smartphone app **that can help you lose weight within just 10 days. It includes a simple plan that you can follow to lose weight within a short period of time. Most users say that this 10-Day Easy Diet app gives justice to its name."
---
4

Best Diet Foods...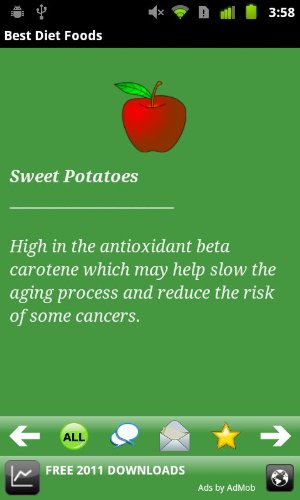 Photo: Amazon
"This app contains a list of foods that should be eaten when you are in a diet. It contains 100 foods that you can choose from while following a strict weight-loss diet. It is a little and simple app that gives positive effects to the body."
Continue Reading for more Apps...
---
5

Hungry!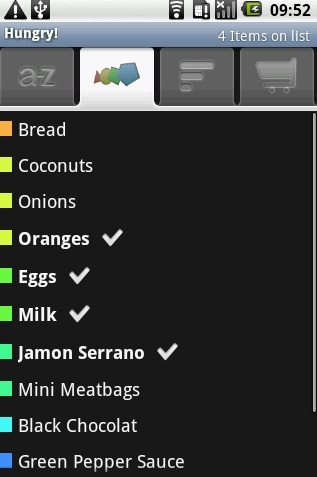 Photo: AppBrain
"For those people who constantly get hungry, Hungry! is an app that you may find very useful. When you get hungry, you will most likely go to the grocery store and get foods to fill up your kitchen cabinet and refrigerator. But with Hungry! you will be able to monitor the groceries you buy so you will not go overboard and get foods packed with unwanted calories."
---
6

Diet Tips...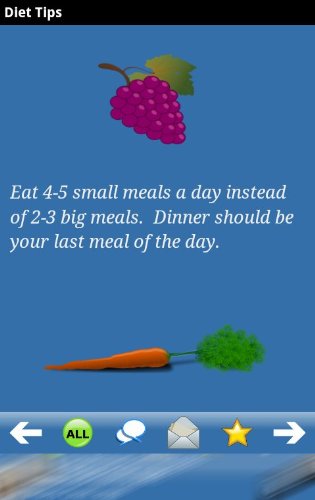 Photo: Amazon
"**Diet Tips **is a simple app that gives you helpful information about things that may be relevant to your diet regimen. This application enables you to read simple and quick tips that you may find helpful and very informative."
---
7

Weight Watchers WWDiary...

Photo: AppBrain

"**Weight Watchers WWDiary **is a smartphone application that enables you to keep track of your health and fitness diet. With this application, you can efficiently enter necessary details about your diet and track your diet information."
---
8

Beer Gut Fitness...

"Those drinkers who are in a diet can be easily tempted when you place a bottle of beer in front of them. So if you are one of those heavy drinkers who can hardly resist beer temptation, **Beer Gut Fitness **is for you. It will monitor your beer intake and allow you to track the amount of beer that you can take in order not to ruin your diet."

**Do you have any of these fitness apps for your smartphone? **

This guest post was written by Camille who writes about Android Tablets at her blog: androidtabletfanatic.com (if you want to ask her any gadget questions then feel free to email: androidtabletfanatic@gmail.com)
More
Comments
Popular
Recent