With the large amount of people with Instagram accounts nowadays, it can be really hard to find out the best Instagram accounts to follow. Many of us stick to following our friends, but Instagram has really grown into something much bigger than just seeing photos of your friends. Whether you like celebrities, fashion, food, or animals, there is an account out there that would be perfect showing up in your newsfeed! To get you started with adding some accounts to your Instagram that meet your interests, here are 8 best Instagram accounts to follow!
---
1

@psimadethis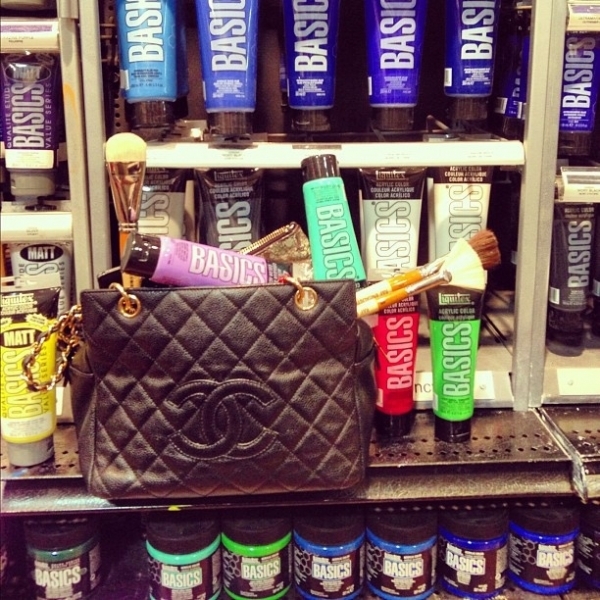 This is a 'must' for best Instagram accounts to follow when it comes to the do-it-yourself junkie! It is run by Erica Domesek, a design and style expert who lives in New York City. She posts tons of DIY projects that either she made or someone sent in to her. You can even tag your own DYI Instagram photos with #psimadethis for a chance to be featured on her account!
2

@food_porn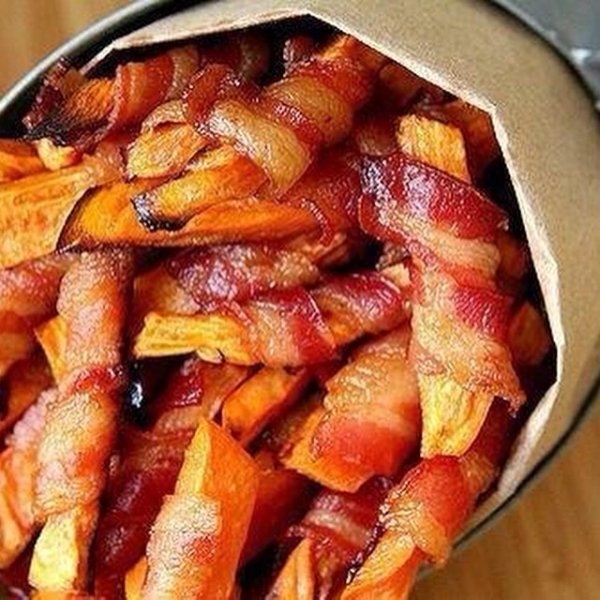 Girls, if you're on a diet, don't follow this Instagram account! Anyone else who has amazing will power and loves food, you need to follow food_porn. You'll see everything from cupcakes to burgers on your Instagram feed! Just like the bio states, "Looking won't make you fat," so follow food_porn to see some seriously delicious treats right on your mobile phone.
---
3

@zooeydeschanel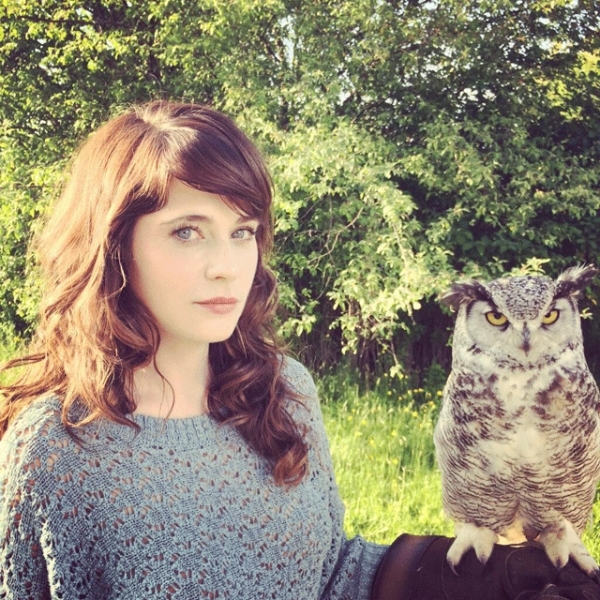 If you could only choose one celebrity Instagram account to follow, I would definitely suggest picking Zooey Deschanel's Instagram. Zooey Deschanel has an Instagram feed that truly reflects her kooky personality and you will love it! It's even better if you're a fan of her show New Girl as she posts a bunch of behind the scenes photos!
---
4

@cuteboys_withcats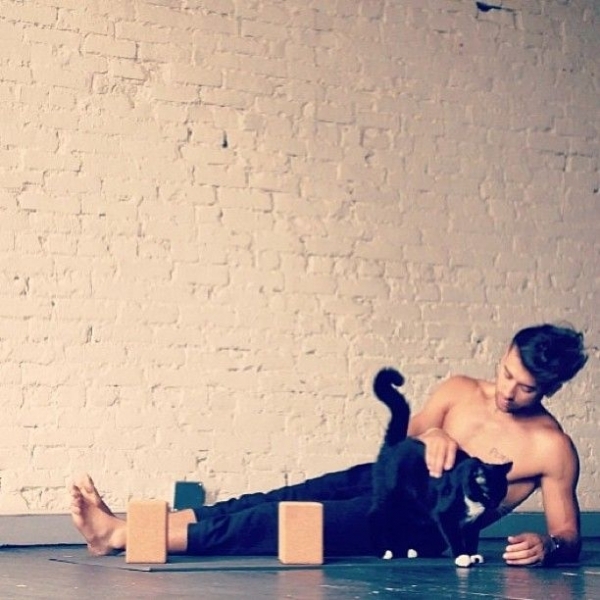 I'm not sure which is better, getting to see a bunch of cute boys or getting to see a bunch of adorable cats. Well, you don't have to choose if you're following @cuteboys_withcats on Instagram! It is exactly what it sounds like. Picture after picture of cute boys with cats...what could be better?!
---
5

@dogsofinstagram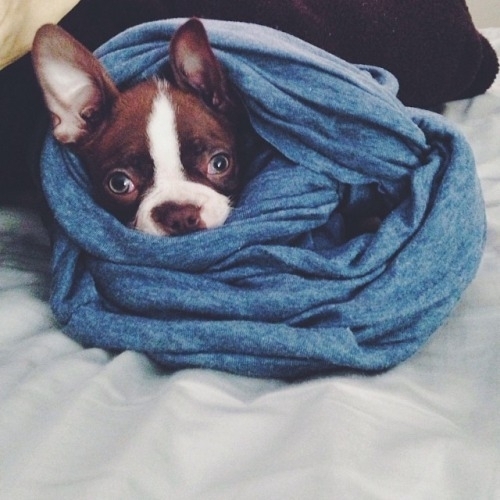 Not so much of a cat person? Well then follow @dogsofinstagram to get your puppy fix instead! If you have a cute pooch in your life, you can email a pic to dogs.instagram@gmail.com for your chance to be featured on their account. Otherwise, just enjoy seeing an array of furry friends to make you smile when you're having a bad day!
---
6

@manrepeller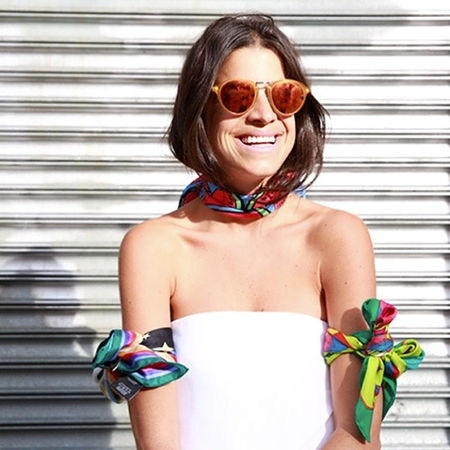 If you're looking for a serious fashion Instagram with a dash of humor, manrepeller is the best account to follow! With almost 300,000 followers, you're bound to read some interesting comments for each picture and even start a conversation. I love seeing their quirky but fashionable posts on my feed and I'm sure you will too!
---
7

@laurenconrad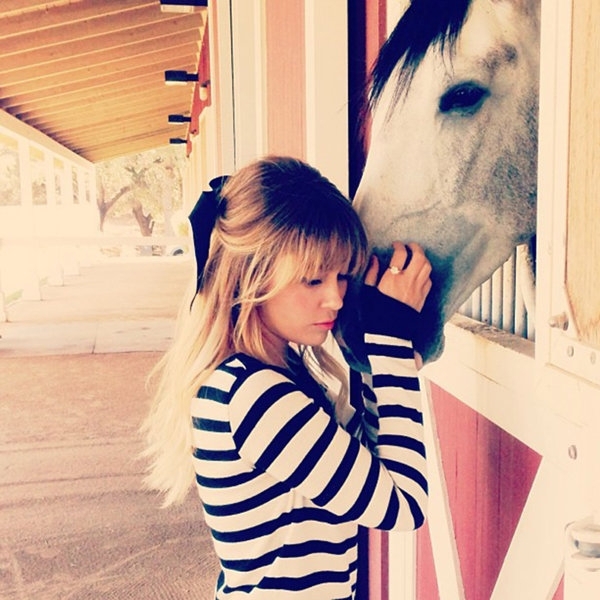 Even if you didn't like Lauren back in her reality TV show days, you should still try checking out her Instagram! She has everything on there from fashion, beauty, to her adorable dogs, and even DIY tutorials. The coloring of all her photos are so light and adorable that they stand out from the rest of my feed. Plus with over 1,800,000 followers, she is one of the top Instagram accounts right now!
---
8

@Eyemediaa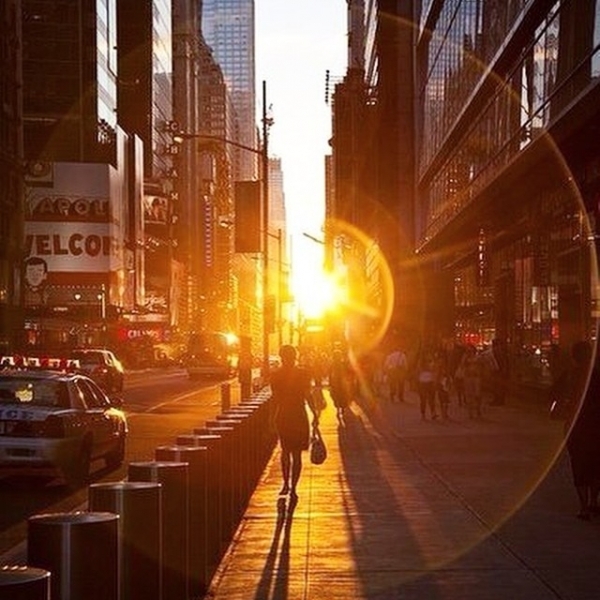 If you're a big photography guru, check out Eyemediaa on Instagram. They have some breathtaking professional photos on their feed that are amazing to look at. Everything from animals, to landscapes, to people. What's funny is that Eye Media is actually an online business solutions company that decided to grab people's attention via Instagram. It must have worked because they now have over 1,300,000 followers!
---
9

@makhorov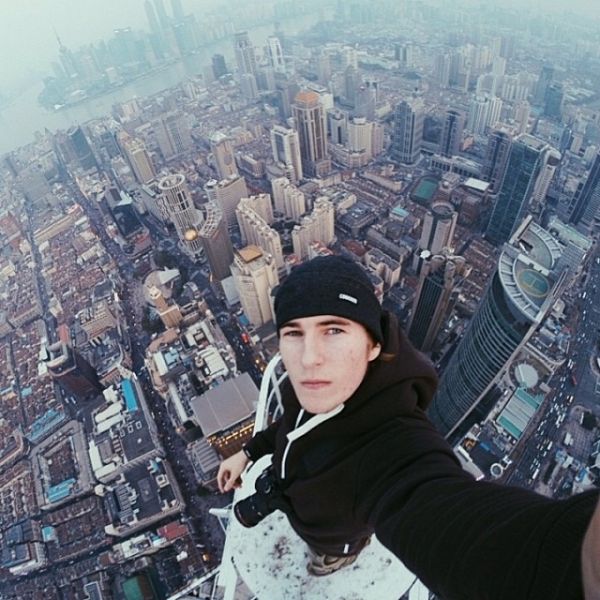 This guy is intense. His account focuses on photos that he takes from dizzying heights. For example, you might see his feet on the edge of a rooftop with cars and streets below that look positively microscopic. If you need a way to live vacariously through a thrill seeker without having to exit your comfort zone, this is a great Instagram account to check out.
---
10

@humansofny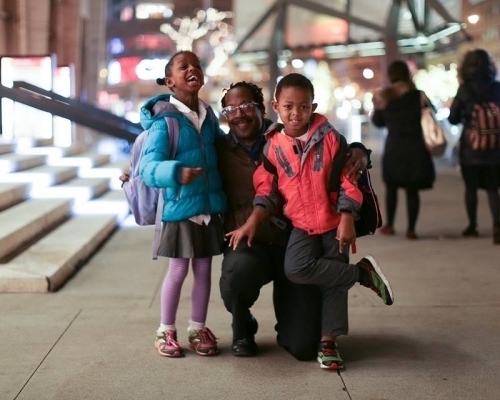 This is the Instagram account of the famous Humans of New York project. Expect to find the personal narrative and photo of many New Yorkers, with the goal being to get every single resident included. The account is now working on following people in 10 other countries. This account is eye opening and will give you a sense of empathy and understanding for other people.
---
11

@cashcats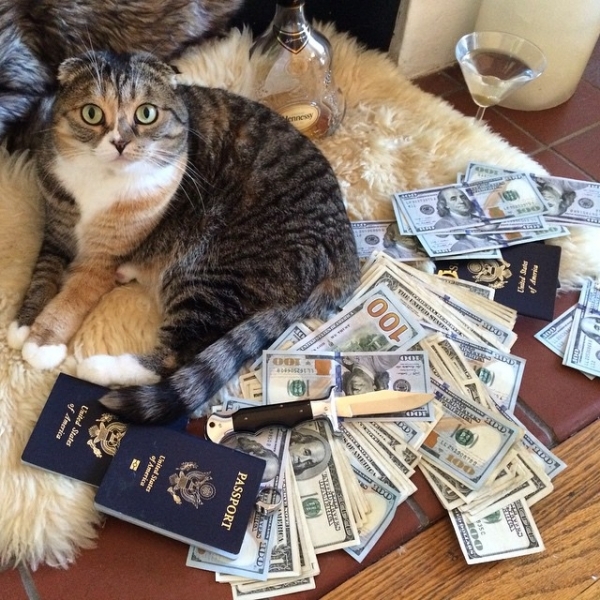 Maybe you just need a laugh or want a peek at how the elite live. This Instagram account features photos of cats posing with loads of cold, hard cash. No, it won't change your life, but it will give you a much needed break from work or the drudgery that is cleaning your house. The cats are cute and you can dream of having of your stack of dollars someday.
---
12

@thuglifeforevs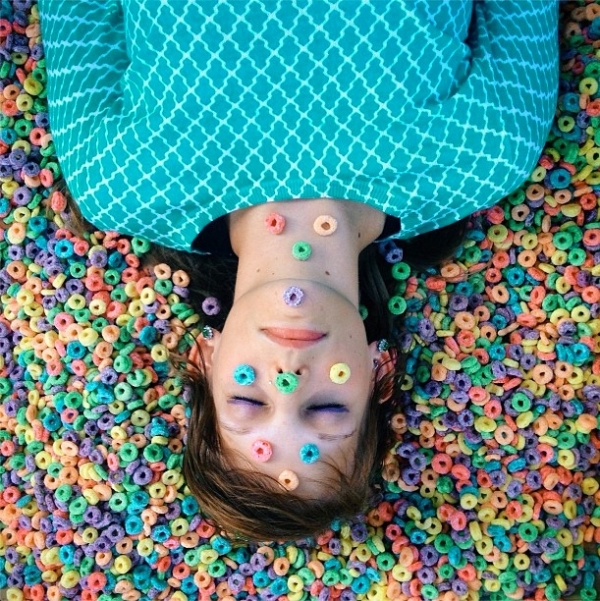 It's nothing like the name sounds. This Instagram account showcases the square photos of Emily Blincoe. Each one is shaped like a perfect square, but what's inside is what will take your breath away. If you're a fellow photographer or simply enjoying the work of others, this is definitely one to check out today.
---
13

@iloveplaymo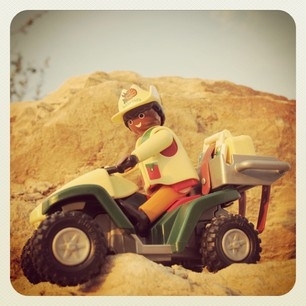 If you have kids, you are probably well versed in the toys that come from the Playmobil line. Similar to Lego sets, you can find them in a huge array of themes. Think castles, island life or hospitals. This Instagram account photographs various scenes created with the Playmobil pieces. It's just good fun!
---
14

@biddythehedgehog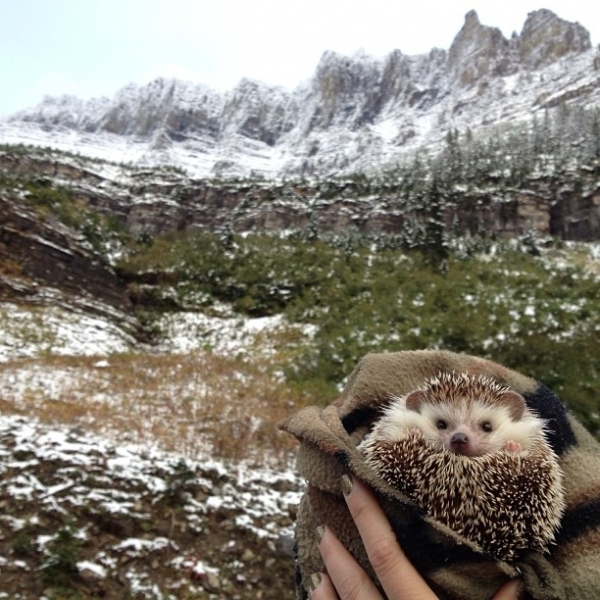 Hedgehogs are adorable and this Instagram account aims to showcase the cuteness to the world. Biddy goes on many adventures, each of them caught on film so that the rest of us can see what he's up to.
---
15

@idafrosk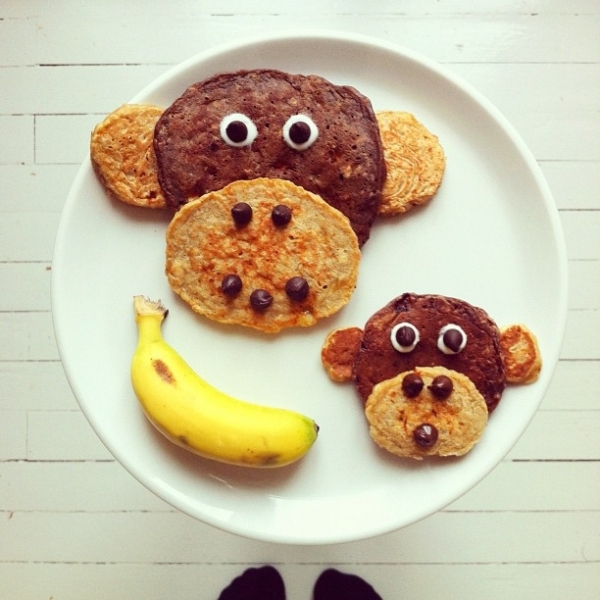 Don't let the less than catching name throw you off. You are going to love this Instagram. Follow Frock as she uses food to create art that will take your breath away. Think veggies arranged to look like the famous painting, The Scream. You won't believe what she comes up. It will amaze you and make you want to play with your own food.
---
16

@thewriting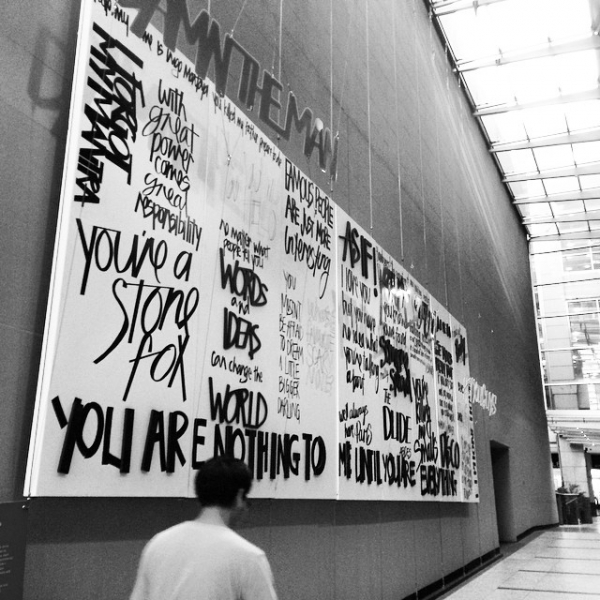 This is a really cool Instagram to follow if you like to be inspired. The feed gives you uplifting, fun and encouraging quotes that look they are handwritten. That's because they are! Each one is carefully thought out and then copied down for you. You might even find some fun song lyrics.
---
17

@kebapala
Do you like babies? Do you like babies in adorable photo poses. This is an Instagram you will love. It features photos of a tiny baby in different scenarios, such as a French Fry in a box of fries. The cuteness is so much that you might never want to take a break. Don't let it take over your life!
I'm a very visual person so I love that Instagram has become such a big deal and hopefully it will last a long time! What is your favorite instagram account to follow? Feel free to share your own Instagram account name in the comments as well if you want fellow AWS readers to check you out!
This article was written in collaboration with editor Eliza Martinez.
---
Comments
Popular
Related
Recent