7 Awesome Reasons to Go Thrift Shopping ...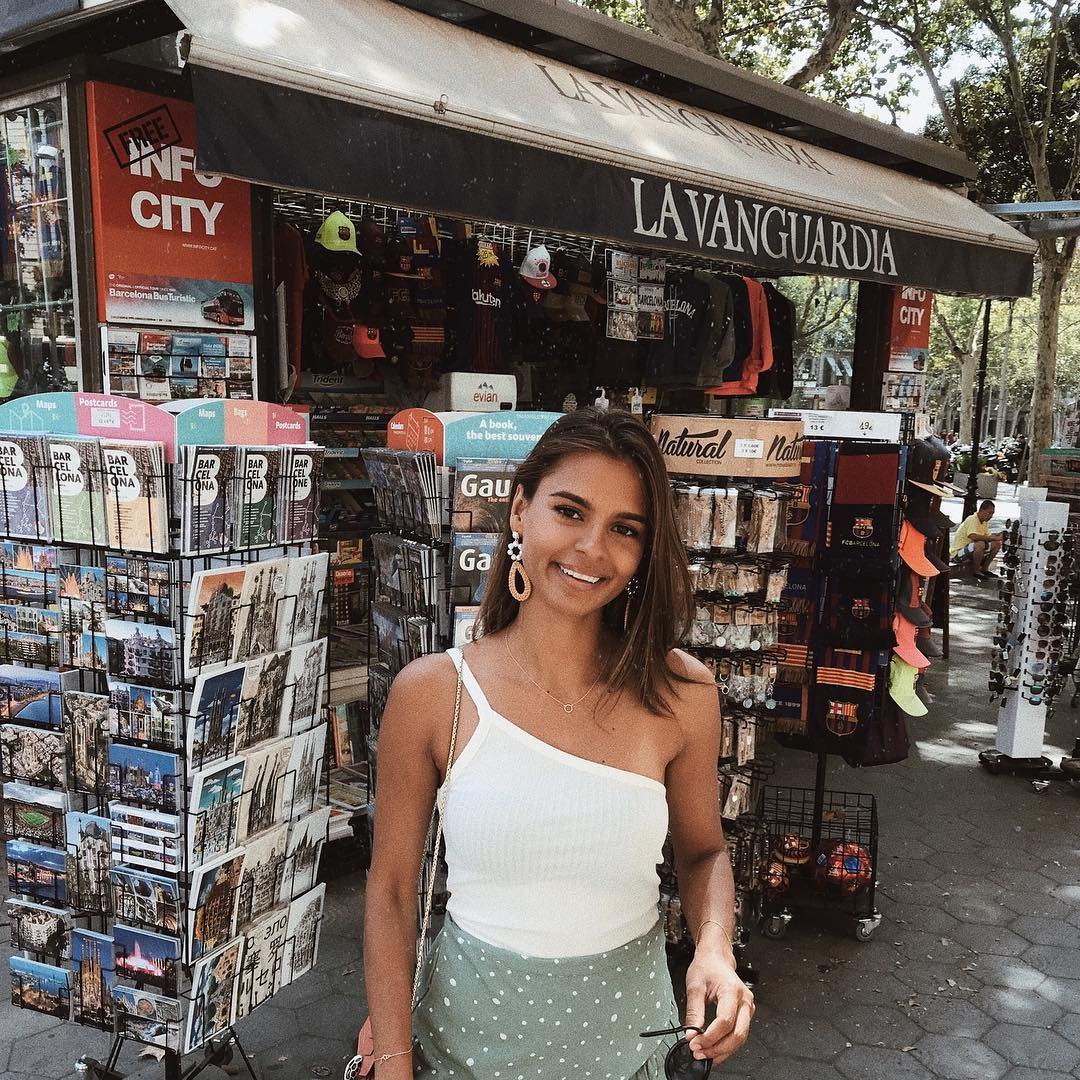 From DIY experts and repurposing enthusiasts to frugal fashionistas, financially savvy women across the world have discovered many reasons to go thrift shopping. I have been scoring amazing secondhand loot from thrift stores for well over a decade and prefer to go thrift shopping over a trip to the mall any day of the week. So if you're still undecided when it comes to shopping secondhand, these 7 reasons to go thrift shopping may just change your mind.
1.

It's Hella Cheap

To me, it's crazy to spend upwards of $50 for a tee shirt from any luxury brand at the local mall when I could take that $50 and get a handful of dresses, a stack of cute cardigans and several great fitting pairs of skinny jeans from Goodwill. I might even have money to spare for dry cleaning services. I could make a lengthy list of reasons to go thrift shopping. But the cheap factor will take the number one slot every single time.
2.

You Can Experiment with Your Look

If you're anything like me, you might be a little skeptical of trying every trend that hits the pages of the fashion magazines. But imagine having the ability of trying out a bohemian look, or maybe becoming a take-no-crap punk rock girl. I've found that with a little patience and even less money, trying on a trend secondhand at the thrift store is not only guilt-free, but a lot of fun!
3.

It's a Treasure Hunt

Sometimes I hit the thrift store with a specific need in mind. But most of the time, I take a little bit of cash and bring an open mind instead. I never know what I'll find. It could be a designer dress or a first-edition book, a mint-condition record from the 1960s or a brand new set of donated kitchenware. It's easy to feel like a pirate exploring a desert island for buried gold when it comes to thrift shopping. Pillage away!
4.

It Benefits the Community

It's hard to believe that something as small as a $3 shirt can benefit anyone but the buyer. But thrift stores hold an important role for local and national charities. By taking donations of clothing, housewares, furniture and more, thrift stores sell those items cheaply and help fund worthy causes in the community. From workforce training to meals for the homeless, it's nice to know that when I shop at the thrift store my dollars are making a difference.
5.

It Lessens the Landfill

Driving around the neighborhood on trash collection day breaks my thriftin' heart. It's sad to think how many useful items ends up collected at the curb. As much as 250 million tons of trash ends in the landfill each year. So imagine how much less would get tossed in the trash, if the previous owner just took a little time to take their unwanted items to the thrift store instead. I always keep this in mind when cleaning out my closets. Now hopefully you will too.
6.

Vintage Never Goes out of Style

Next time you take a trip to the mall, really look around your favorite stores. Those cute sweaters with the owls, the distressed leather handbags and floral print dresses with the lace collars--are all modern takes on trends of the past. Fashion designers of today are known to frequent flea markets and study vintage photographs for design inspiration from yesteryear. This only proves that most quality vintage pieces have no expiration date when it comes to style.
7.

One-of-a-Kind Finds

Ten years ago, when I was a newborn thrift shopper, I would shy away at having to answer the question, «Where did you get that?» Any time I wore a new-to-me skirt or sported a funky blazer, inevitably someone would pry it out of me. «I got it at the thrift store,» I would reply. Reactions were mixed, but often times hinting at a slight disgust or dismay. Now, ten years later, I'd grab a microphone in a packed stadium to sing all about my thrifted finds. Thrift shopping has become less stigmatized and more stylized. Women have found thrift stores to be a one-stop shopping experience to expand their wardrobe, furnish their apartments and impress their friends with unique and affordable wares that can't just be bought at the shopping mall.

Perhaps thrift shopping isn't for everyone. But I'd still argue to give thrifting a chance. I've personally converted many a former naysayer into a regular thrift shopper. Family and friends want to know what I'm buying, how little I'm spending and how they can do the same. So grab a friend, very little money and get to the thrift store. And for those adventurous shoppers already savvy to the secondhand lifestyle, what amazing thrift store finds have you discovered?

{{#comments_count}} Show Commnents ({{comments_count}}) {{/comments_count}}