If you're interested in craft projects for transitional style pieces, we give you these fun DIY Cardigans. Take note that this list of** DIY cardigans** will not require you to sew a piece of clothing from scratch. In fact, most of these DIY cardigan tutorials are simple makeover projects. In other words, we have here a list of DIY fashion ideas that are affordable and fun. Enjoy!
---
1

Ruffled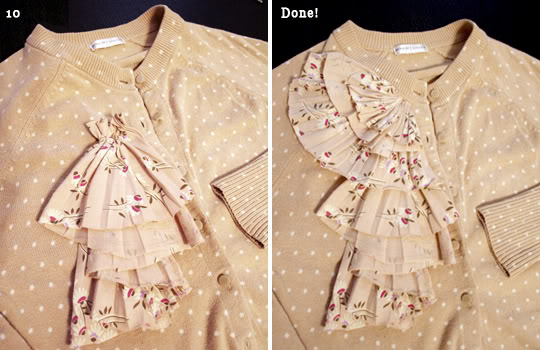 Got a plain cardigan that has been begging for a new look? You can indulge its fancies by giving it this ruffled embellishment. You don't even have to dip into your fabric stash for this ruffled look; you can use an old floral top for the ruffled details.
2

Ruffled All over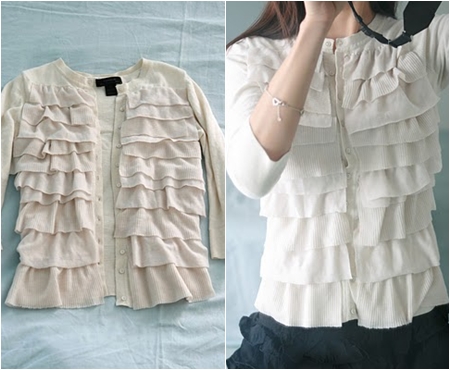 This** DIY cardigan** is an Anthro knock-off. Instead of embellishing an old cardigan with pretty ruffles by the neckline, you will instead make ruffled layers all over the front using this particular tutorial. Again, you don't have to buy new materials for this. Use an old and plain cardigan and another unused clothing in the same color for the ruffles.
---
3

Sweater to Cardigan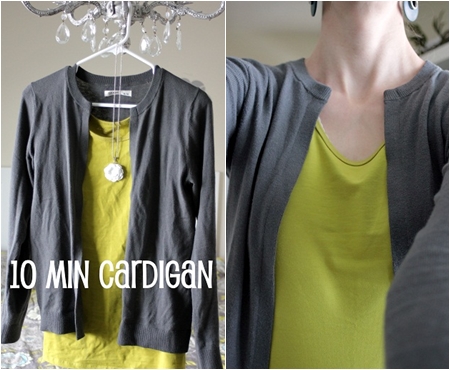 Got an old sweater that you have been purposely ignoring for years and years? Maybe it's time to have another encounter with it and open up the idea of turning it into a cardigan. If it says yes, you will need these other items: iron-on adhesive, iron, scissors, and sewing machine.
---
4

Drape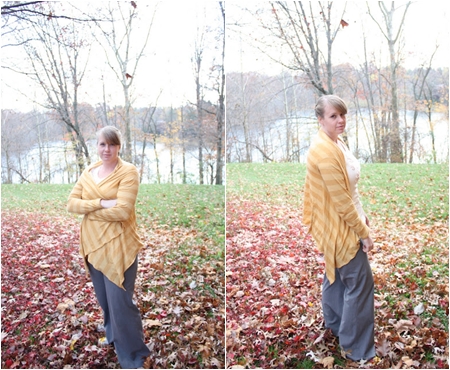 How cute! This may be my favorite from these cardigan tutorials. This is one of the DIYs here that will require you to assemble the cardigan from scratch. Basic materials needed are knit fabric, matching thread, scissors, and sewing machine.
---
5

Floral Ruffles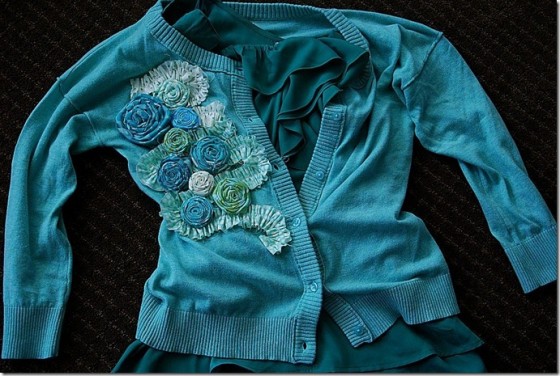 What lovely colors! This is another DIY cardigan idea that will help you give an old cardigan a makeover. Instead of ruffles, though, you will be doing the makeover with fabric rosettes. Make sure that the fabrics you use for the rosettes have prints or patterns if your old cardigan is plain.
---
6

Wrap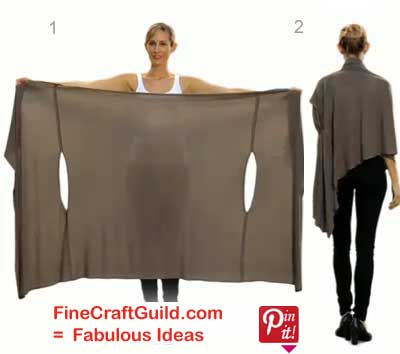 With this tutorial, you will learn to make a Bina style drape cardigan. If you're looking for a piece of transitional clothing that you can style in many ways, this tutorial has got you covered.
---
7

Lacy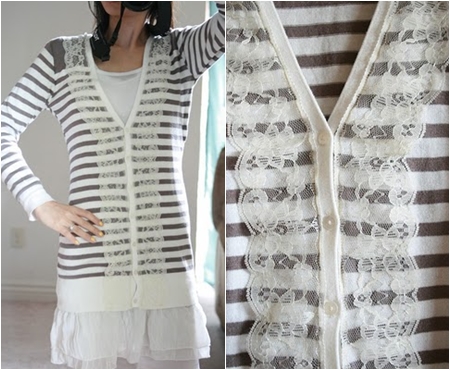 Here is another** DIY cardigan** that is inspired by an Anthropologie piece. Again, this is very easy to do. You simply sew pretty lace along the opening of an old cardigan and you're basically done. Make sure that you use an old cardigan with pretty blue and white nautical stripes.
---
8

Stitched Flowers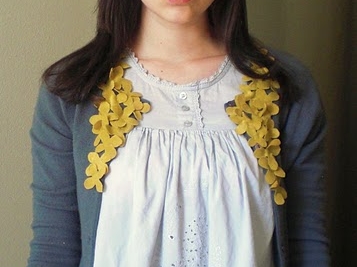 According to Sophie, this project took her only 30 minutes. My kind of DIY! I Don't you just love the delicate combination of golden yellow and deep gray?
---
9

Dyed and Ruffled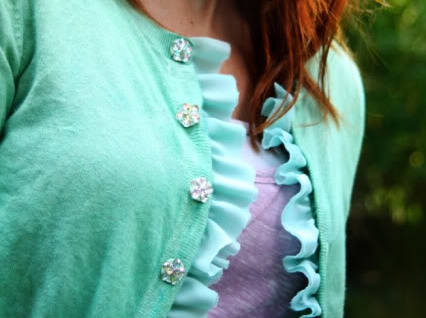 Jessica turned a plain cardigan into something cute with the use of dye and ruffles. I like the idea of placing ruffles along the opening. This is great for those who don't really wear cardigans with the buttons all buttoned up.
---
10

Pleated + Bow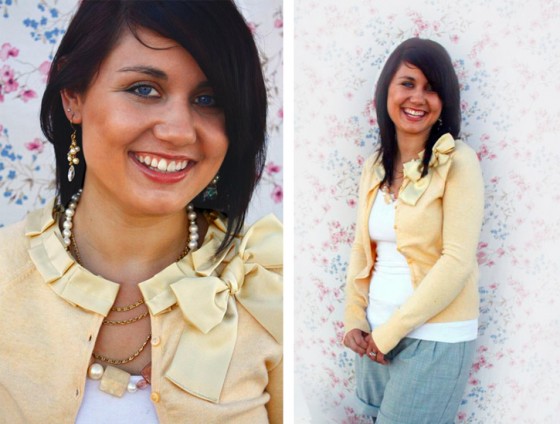 How pretty! And yes, I am talking about the model, too. Anyway, if you want to copy this DIY cardigan tutorial, you will need satin fabric for embellishing the neckline. Check out the link for the how-to.
So there you have fun and affordable DIY cardigans. Which one is your favorite from this cardigan tutorial list? Mine would be the drape, lacy, and pleated+bow ideas.
---
Comments
Popular
Related
Recent