These U-Handbag Tutorials will make you happy if you love to sew bags. I am a HUGE fan of Lisa (she is an incredibly talented lady!) and I just have to share some of the fantastic U-Handbag tutorials she has give us. If you love sewing and all things DIY, these U-Handbag tutorials are for you. Happy sewing!
1

The Love Basket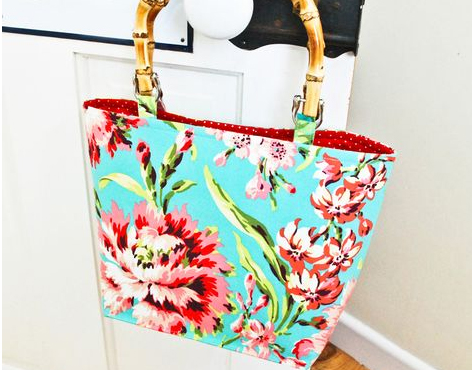 How gorgeous is this bag? If you have never sewn a bag before, this is an easy** U-Handbag tutorial** that will give you a good push. I suggest that you use a fabric as gorgeous as the one Lisa used here so that you will be incredibly proud of what you made. Something in the girly and floral range so that it will complement the bamboo handle quite nicely.
2

For Pleats' Sake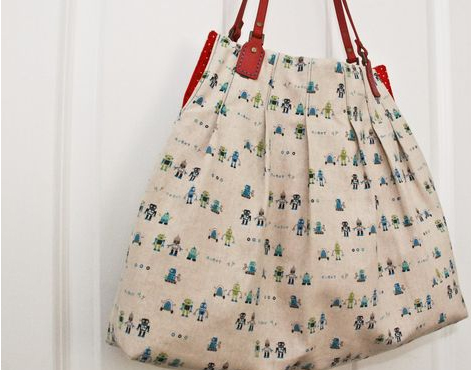 To say that I am in love with this fabric is an understatement. I will readily admit that I want a skirt, an apron, some curtains for my craft room, and yes, a bag with this adorable robot fabric. Since this is next to impossible, I'll settle for trying out this particular U-Handbag tutorial. This is the DIY project for you if you're in the market for a good shopping bag.
3

Backpack Bag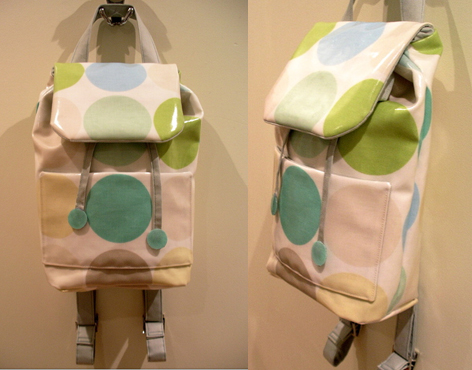 This one is made of oilcloth. I have always wanted to use oilcloth for sewing but I can't find the right machine foot for it. Yes, mine didn't come with a non-stick foot. If yours did, you will want to try your hand at this wonderful U-Handbag tutorial. This type of backpack is perfect for those trips to the city that will require you to have two free hands.
4

Pleated and Darted Purse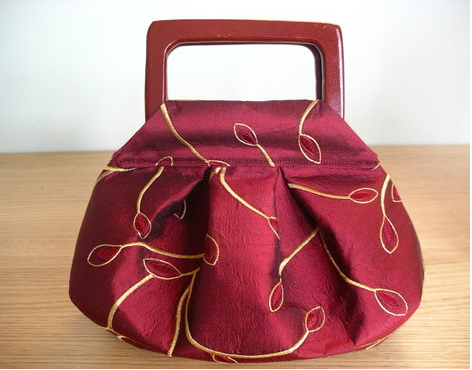 So you're going to a formal event but you don't have a purse to match your dress. No worries, you simply have to make your own! This darling DIY bag is what you need. This lovely bag can also be a good souvenir for bridesmaids or other female members of a wedding party. If you are one of those brides who wants something handmade for their bridesmaids, this pretty bag is what you want.
5

Glasses Case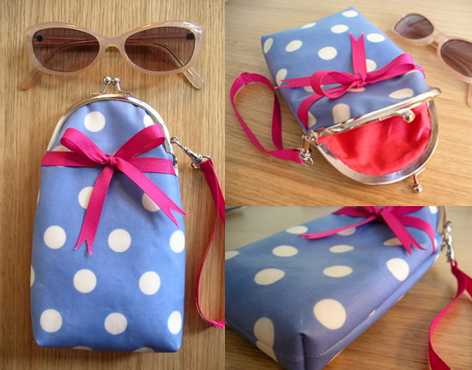 If, like me, you are unlucky when it comes to pretty glasses cases, this U-Handbag tutorial got you covered. The fabric Lisa used is stinkin' cute but you can always use one that matches your personality. You don't even have to add the bow if that's too girly for you; but really, how can you not love the bow? It's cute!
6

Ironing Board Cover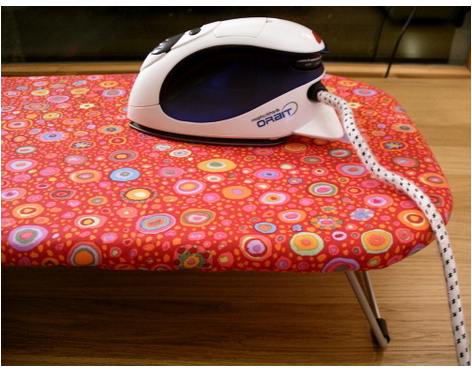 This one has nothing to do with bags but it's clever so I had to include it in this list of U-Handbag tutorials. I'm sure a good number of you guys have an ironing board cover that is all kinds of ugly. Well, you can now make your own using a pretty fabric you like! This is one easy, too, and will not require too many materials.
Isn't Lisa just awesome? If you have some free time this weekend, I suggest that you check out these** U-Handbag tutorials**. Come Monday, you will have a pretty bag that you can show off to your friends!
Tell me, which of these U-Handbag tutorials will you be trying?