If you had a collection of make-up, shoes, and/or clothes containing 250 items, would you include yourself in the category of women with huge collections? I know I would! Get ready to be amazed because, below are 9 women with collections containing far more items than 250! Never have I heard of collections as huge as these! Who are these women with huge collections? Keep reading to find out.
---
1

Darlene Flynn – Shoes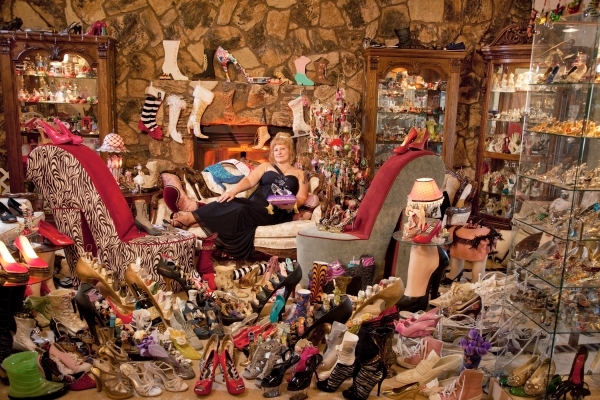 Like many women with huge collections, or at least their definition of huge, Darlene chose to have a shoe collection, but her collection is larger than any shoe collection I've ever seen. Darlene is a Cali girl who began collecting unique shoe related items after her heartbreaking divorce in 2001. Since then she's collected over 16,400 footwear themed items! She even has replicas of Cinderella's glass slipper and Dorothy's red shoes; I bet you can't guess her favorite movies!
2

Janet Esteves – Mickey Mouse Memorabilia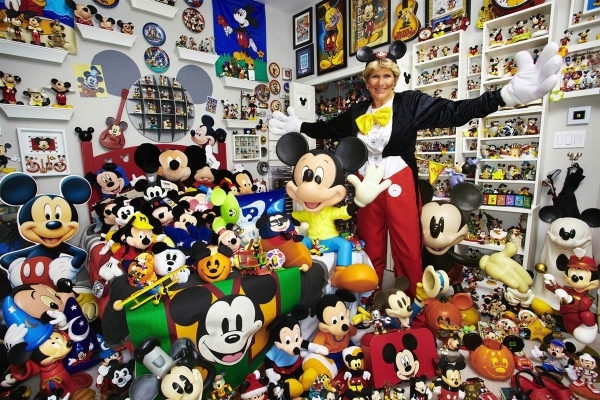 It's natural for Disney fans to want to collect items with their favorite characters on them, and that's exactly what Janet Esteves did. Janet started her collection in the early 1970s, and now she has over 6,000 Mickey Mouse related items. Janet is much more dedicated than I was; I tried to start a Tweety Bird collection before, but I think I stopped at 15 items.
---
3

Carmen De Aldana – Cats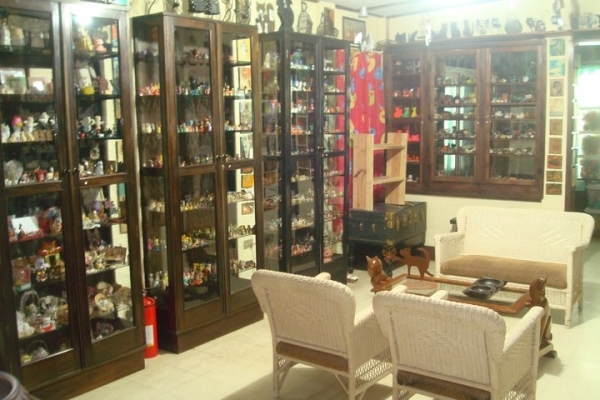 I know what you're thinking: "How in the world does Carmen have enough space and money to take care of these cats?" Well, catnip is not a problem, because these cats are all collectibles. She started the collection with 3 ceramic kittens in 1954, and now she has over 21,500 cat related items.
---
4

Joyce Berg – Angels and Cherubs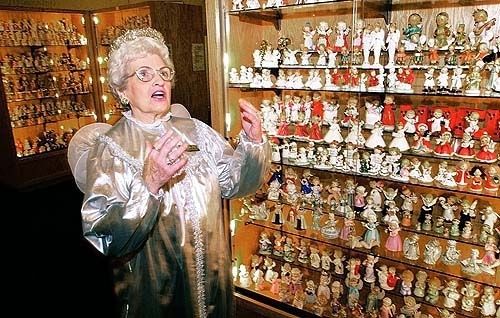 From music boxes and figurines to smoke alarms, Joyce Berg and her husband Lowell have collected over 13,165 angelic objects. Since 1976, they decided to collect angel souvenirs on car trips. Isn't that amazing? I wonder how many angels they picked up on their first trip!
---
5

Lisa Courtney – Pokémon Memorabilia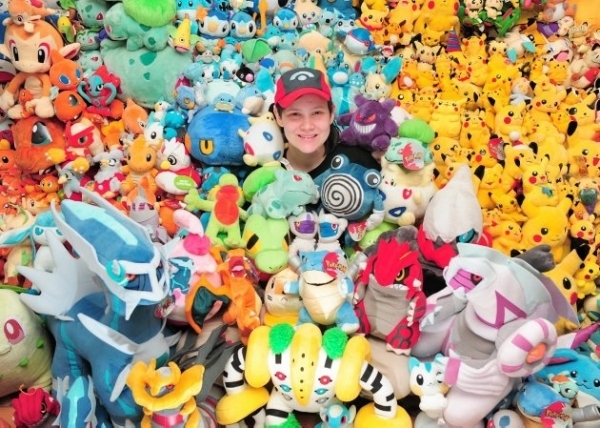 Lisa Courtney is from the United Kingdom. After 17 years of collecting, she is now a proud owner of over 14,410 different items of Pokémon memorabilia! Gotta catch em all, right?
---
6

Elizabeth West – Spice Girls Memorabilia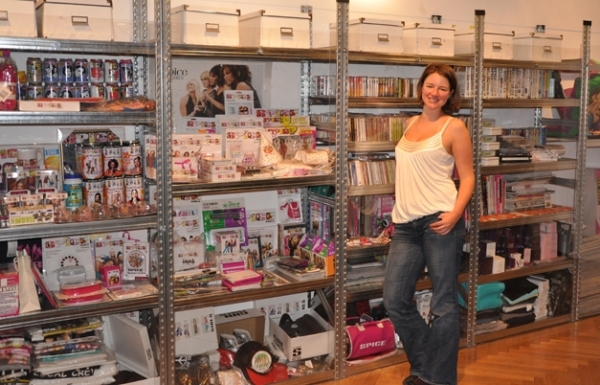 Since 1997, Elizabeth West wanted to spice up her life, so she began a collection of Spice Girls related items. The Spice Girls were a British pop girl group from the '90s, and Liz West became a super fan, collecting over 4,000 unique pieces related to the Spice Girls! I don't blame her, I loved the Spice Girls too!
---
7

Louise J. Greenfarb – Refrigerator Magnets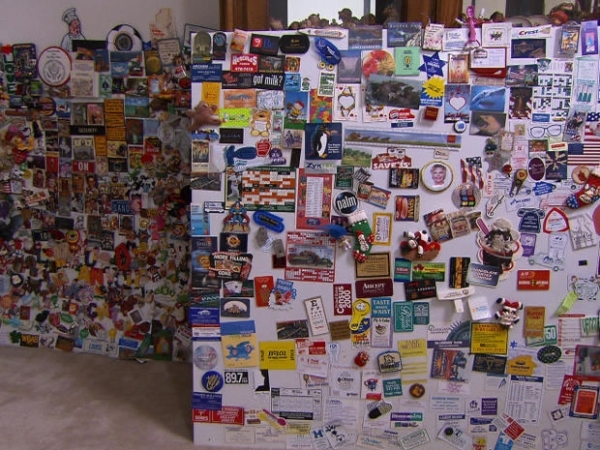 Louise Greenfarb began her refrigerator magnet collection back in the 1970s. Since then, she's accumulated over 35,000 non-duplicated refrigerator magnets! Who knew there were that many that existed? If you think your refrigerator door has a lot of magnets, try to imagine how Louise's refrigerator looks!
---
8

Asako Kanda – Hello Kitty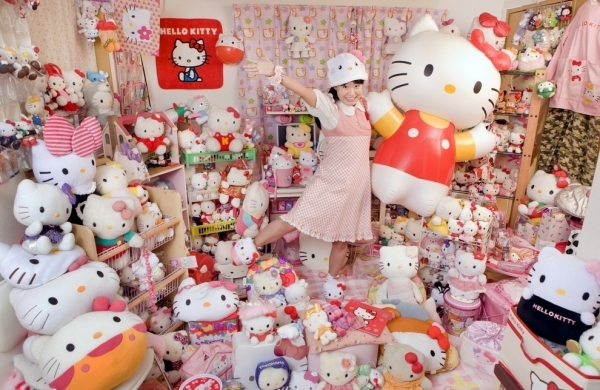 Asako is a woman from Japan with a humongous collection of Hello Kitty memorabilia. From skillets to toilet seats, Asako's house is filled with 4,519 different Hello Kitty items.
---
9

Bettina Dorfmann – Barbie Dolls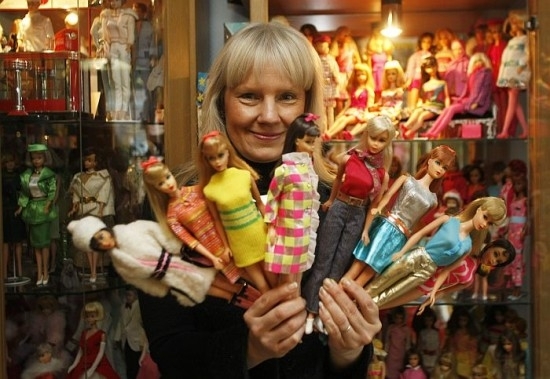 Finally, there's Bettina Dorfmann, who lives in Germany with a collection of over 15,000 different Barbie dolls. She also runs a doll hospital, so if you've got a doll with broken limbs, you can send her to Bettina's Barbie hospital!
Collections are amazing, especially when they're as unusual and huge as these. I hope you enjoyed reading about these 9 spectacular women. What are your thoughts? Which collections did you find most interesting?
---
Comments
Popular
Related
Recent