Ways to Repurpose Old Jeans are perfect if you have pairs of jeans that are no longer fashionable. Instead of letting these old jeans take up a lot of your storage space, you should use them for fun craft projects. The following are some of the** best ways to repurpose old jeans**. I made sure not to include the typical projects, such as tote bags and aprons. Hope you find them useful!
---
1

Make a Bulletin Board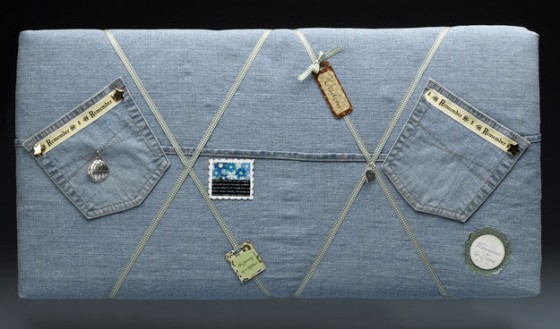 With the pockets added, this sure looks like a versatile bulletin board. This is a great way to repurpose old jeans and will come in handy in your kid's bedroom. Of course, you can use it in your own office if you wish.
2

Sew a Pouf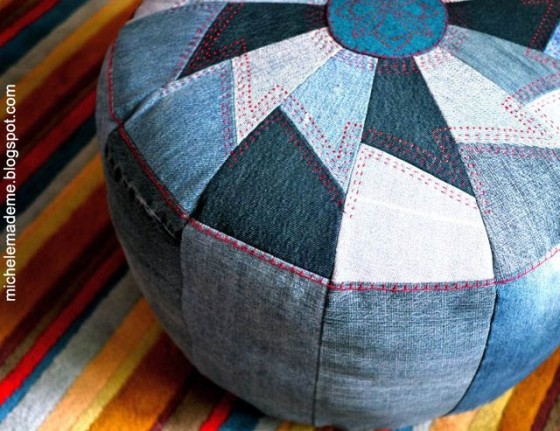 Our list of** ways to repurpose old jeans** also include projects for the home. This pouf is one example. What makes this particular old jeans upcycle project great is the fact that you will be making one tough pouf. You can let your little boy play with it all day and it will remain intact.
---
3

Make a Pocket Organizer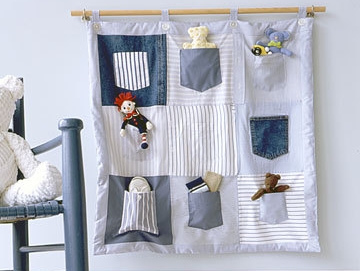 Jean pockets are great elements that you can add to a DIY wall organizer. This Martha Stewart tutorial will guide you on how to make one.
---
4

Make a Journal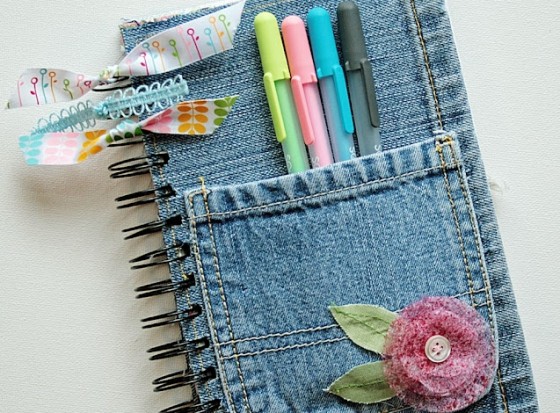 How adorable is this? I bet a teenage girl in your life would love to receive this as a gift. The great thing about this is that you have countless of ways to embellish the journal. You can use charms. You can embroider. You can paint. Really, the possibilities are endless.
---
5

Sew Bins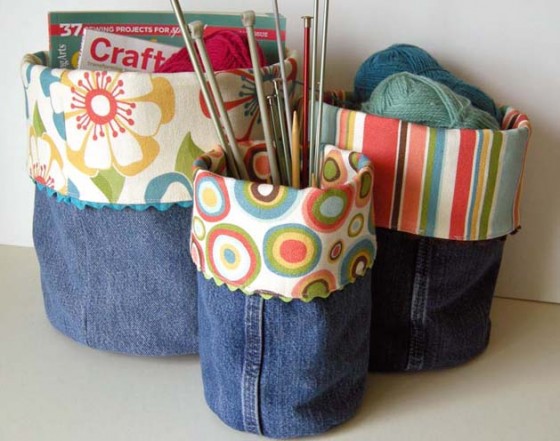 I am always down for making stuff that are great for organizing the home. Therefore, I find these denim bins all sorts of fantastic. This is a great way to repurpose old jeans because it will make your life run much smoother.
---
6

Make Wall Art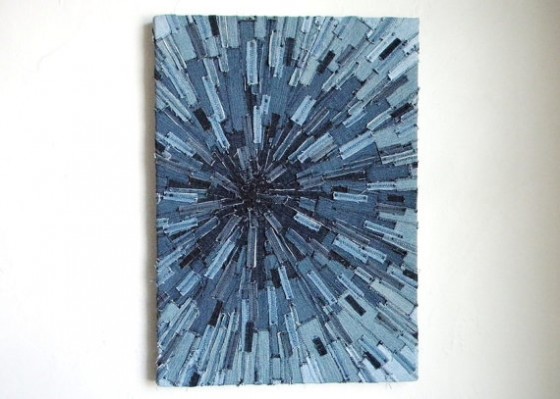 Beautiful! There is something about the sunburst design that makes this delightfully appealing. Julie said that she pieced this together as she went along but you can always make a pattern before you start sewing.
---
7

Make a Wire Bracelet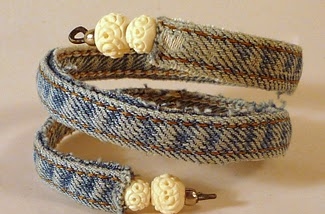 This one is very easy to make and is perfect for the fashionistas out there. I love this because it feels Boho. I suggest using mint green beads for a touch of summer 2012 trend.
---
8

Sew Baby Bibs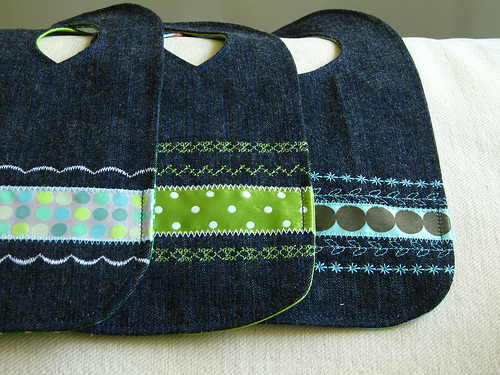 These are fun to make! I've sewn bibs before and I cannot wait to make this** old denim repurpose** version. This is great because you can use fun prints for the bottom of the bib.
---
9

Make Slippers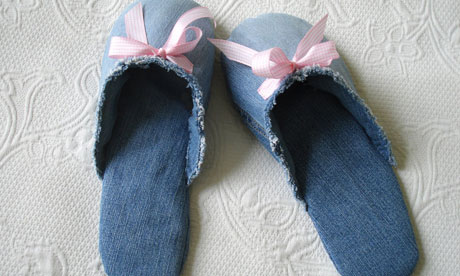 This one is pretty clever. I bet these are cozy and wonderful to wear. You an also go crazy with the trims of your slippers.
---
10

Make a Rug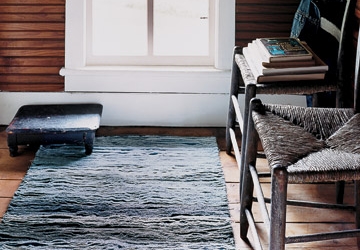 This will require more than one pair of denim. In fact, the tutorial calls for 12 pairs. If you have a box somewhere that contains old denims, this is the** jeans upcycle project** for you.
I bet you know of more ways to repurpose old jeans. We'd love to hear them! In fact, you can show off some of your denim repurpose projects right here.
---
Comments
Popular
Related
Recent