8 Ways to Organize Your Desk ...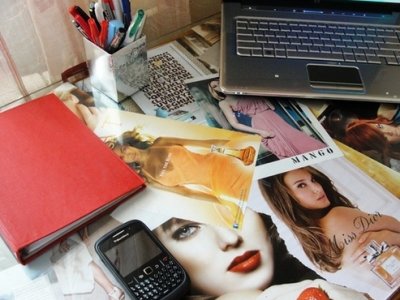 How to organize desk space is handy knowledge to have, especially if you want to improve your productivity. There are many things to consider when looking at how to organize your desk. Reducing clutter is important, as is having a functional work space. Whether you are at home or at work, the following are a few handy tips on how to create and organized desk.
When thinking about how to organize your desk, try starting with a clean slate. This means removing all items currently on your desk and starting from scratch. Having a clean workspace is important, so also use this as an opportunity to clean the spaces in and around your desk.
2.

Cull Any Old or Unused Items
Sort through all your desktop items such as pens, notepads, stamps etc. Throw away anything that is old or broken, and cull any items that you don't use. Keep the items that you use frequently or are absolute necessities. This is one of the major steps in reducing desk clutter.
3.

Organize by Proximity and Frequency
When looking at how to organize desk space, maximise functionality by putting frequently used items within reach. Think of things such as pens and pencils, notepads, or anything else that you use often. Store less frequently used items in less accessible areas.
One of the key ways to stay organized and reduce the appearance of clutter is to be smart with your storage options. Pen holders, drawer dividers, and multi-level paper trays are all perfect examples of clutter-reducing storage options.
5.

Get Rid of Post-It Notes
As mentioned previously, one of the key factors for how to create an organized desk is to reduce the appearance of clutter. Now, while Post-It notes might help you stay on top of tasks, they don't exactly scream 'organized'. Instead, why not jot down all your notes or tasks in an open notebook or notepad that stays on your desk?
6.

Keep Wires out of Site
Making sure all wires and cords are out of site will help give your desk a streamlined appearance. Tie cords together with velcro, and make sure they're long enough to tuck out of sight. If you can, going wireless can also help in reducing visual clutter.
7.

Have a System in Place
Having a functional system in place for your activities is another key factor in how to organize desk space. Whether it's for study or work, it's important to have a system for managing your paperwork and activities. This could involve having to-do lists, inbox and outbox trays, or even coded filing folders. All people are different so it's about finding a system that works best for you.
A total desk overhaul can be majorly daunting, so cleaning and decluttering every now and then is just one way to maintain an organized desk space. Take the time at the end of each week to clean your desk, go through your desk drawers, and throw out any items that you don't need.
These are just a few tips for how to organize desk space. While reducing visual clutter is important, so is having a functional desk space. What are your best tips for how to create an organized desk?
Top Image Source: weheartit.com
{{#comments_count}} Show Commnents ({{comments_count}}) {{/comments_count}}