Are you feeling a sudden urge to buy some large, green Monstera plants and bid on vintage ceramics in muted retro colors and geometric patterns? Well, you're not alone! Interiors influenced by the 70s are all over Instagram, and it's easy to understand why. The 70s were an era when interiors were characterized by a creative bohemian style that just needs some minor updates to feel fresh and contemporary. The age of disco dancing and terrazzo floors is experiencing a serious renaissance, and to celebrate this trend, we've collected some of the interior gems of that decade. Let's have a look at five ways to ride this trend while avoiding the most common clichés stylishly!
1

Shaggy Carpets and Throws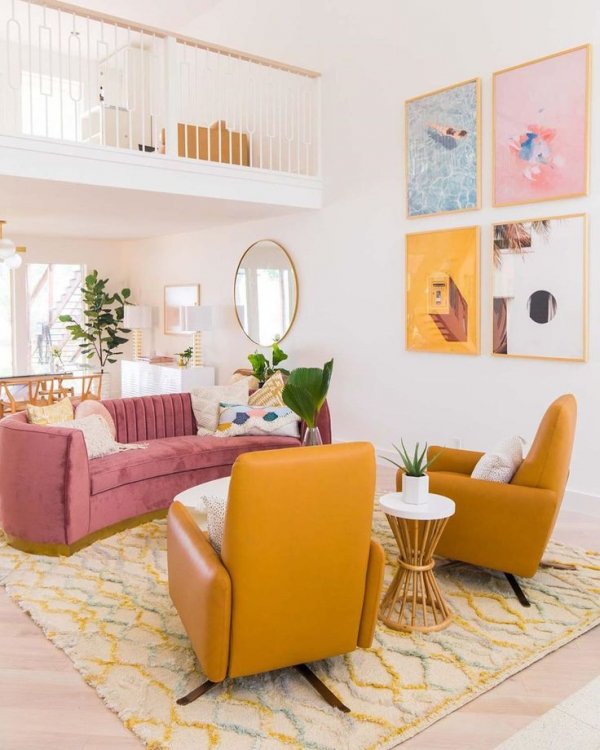 Big, shaggy rugs were a trademark of the 70's interiors. They've made a comeback with less emphasis on crazy color combinations and in a more muted color scheme this time around. A big, shaggy, white carpet will make any home cozier and will feel contemporary and retro at the same time. To get the full effect, opt for a style with a lot of long fringes and a handmade feel to it.
2

Hanging Chairs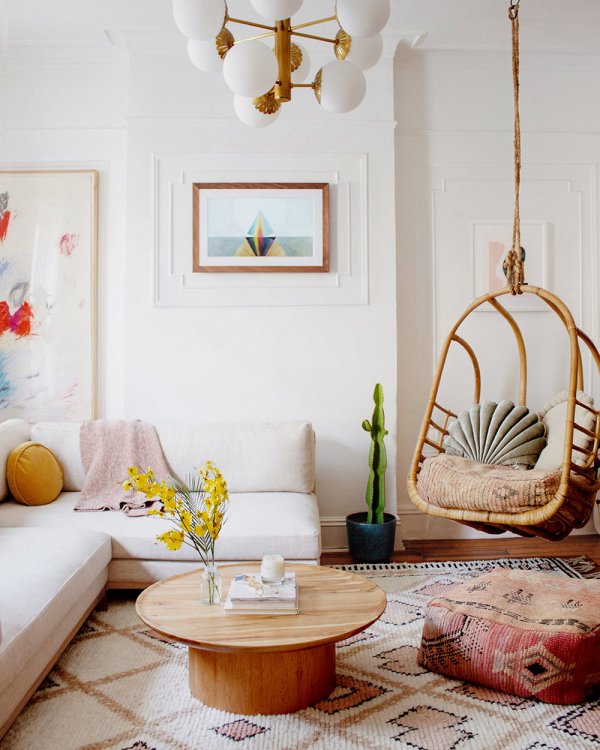 Chairs hanging from the ceiling were considered ultra-cool in the 70s. And really, they're hard not to love even to this day! A hanging chair creates the sort of playful and relaxed ambiance that was so typical of this era, and that feels just as modern and attractive today. A woven hammock could also be an option, preferably styled with cozy sheep-skins and large Moroccan kilim pillows. Everything that feels handmade and folklore is a great choice.
3

Big Green Plants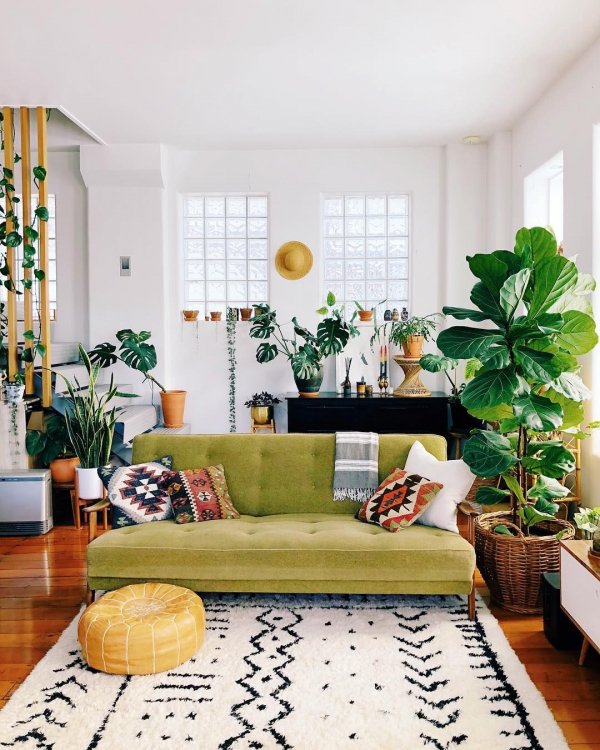 Monstera deliciosa
and hanging plants in macramé pots were extremely popular in the 70s, and a quick scroll on social media will reveal that they've returned. Bringing lush greenery into our homes will not only add beauty, but it's also healthy as the plants help clean and humidify the air. With
the world's first Earth Day in 1970
, the decade was when people looked to mother nature for inspiration, not unlike today when we're all longing for a more sustainable lifestyle. Fun fact: In 1971, Brooklyn even had its own
houseplant boarding facility
, where plant enthusiasts would keep their green darlings while traveling.
4

Macramé and Textile Art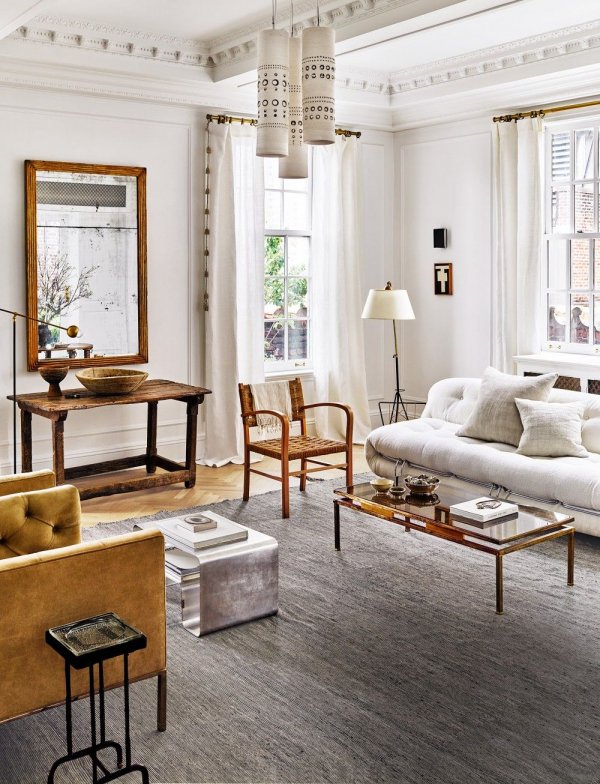 Textile wall hangings, and especially macramé art, have returned and almost become a social movement. There are courses and retreats where you can learn to make your macramé, and opting for a beautiful piece of batik or macramé will instantly add that laid-back 70s boho vibe to your space. Textile wall-hangings are also a great way to improve the acoustics of any room, especially if you have no curtains and walls made of concrete.
5

Rattan and Wicker Furniture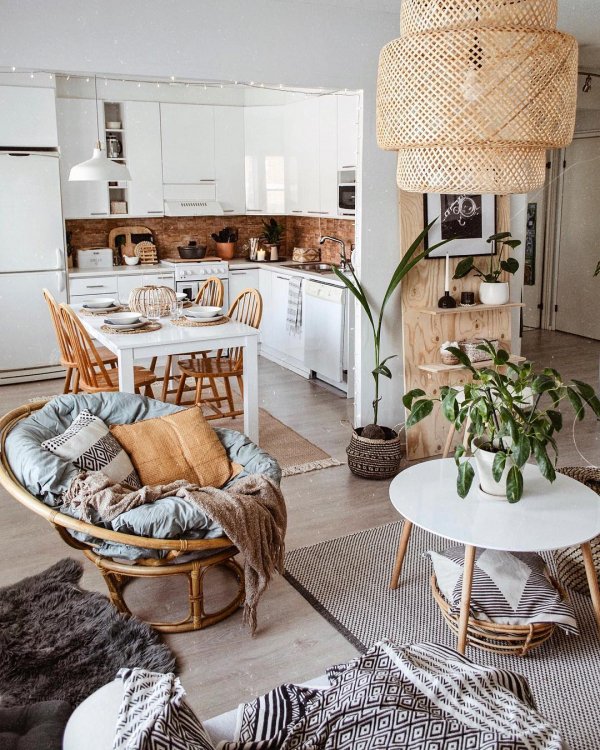 Number five on our list of 70s interior trends spells wood furniture. Rattan and wicker furniture, to be more precise. Interior items made from cane, willow, or bamboo were all the craze in the 70s, and today, adding some rattan furniture is still a great way to make your home feel more stylish and relaxed at the same time.
Opt For New Age and Hippie Vibes In Pastel Colours
The way to do 70s today is more of a new-age and boho kind of take on it, rather than too much of the good old orange and green combos of that time. Think 70s design, but with brighter colors, pastels instead of brownish shades, and natural materials instead of all the plastic, and you'll get it just right.
You may want to throw some incense and a nice collection of rocks and crystals with healing powers into the mix for the full experience. In the 70s, a house was not a home without a lava lamp, but perhaps a salt lamp feels more workable today while still adding that cozy light.
To sum things up, we've identified five key trends that will set you up for success as you go about creating your own version of the 70s at home. Bring in some of these elements, and you simply can't go wrong.
• Shaggy carpets and throws

• Hanging chairs

• Big green plants

• Macramé and textile art

• Rattan and wicker furniture
And hey, if you want to go all the way, why not kill a whole bunch of birds with one stone and opt for a hanging rattan and macramé-chair, with some big shaggy pillows in it? That would be an item that definitely sums up the 70s trend in one cozy and comfy statement piece.