9 Ways to Feel Sexy in Fall ...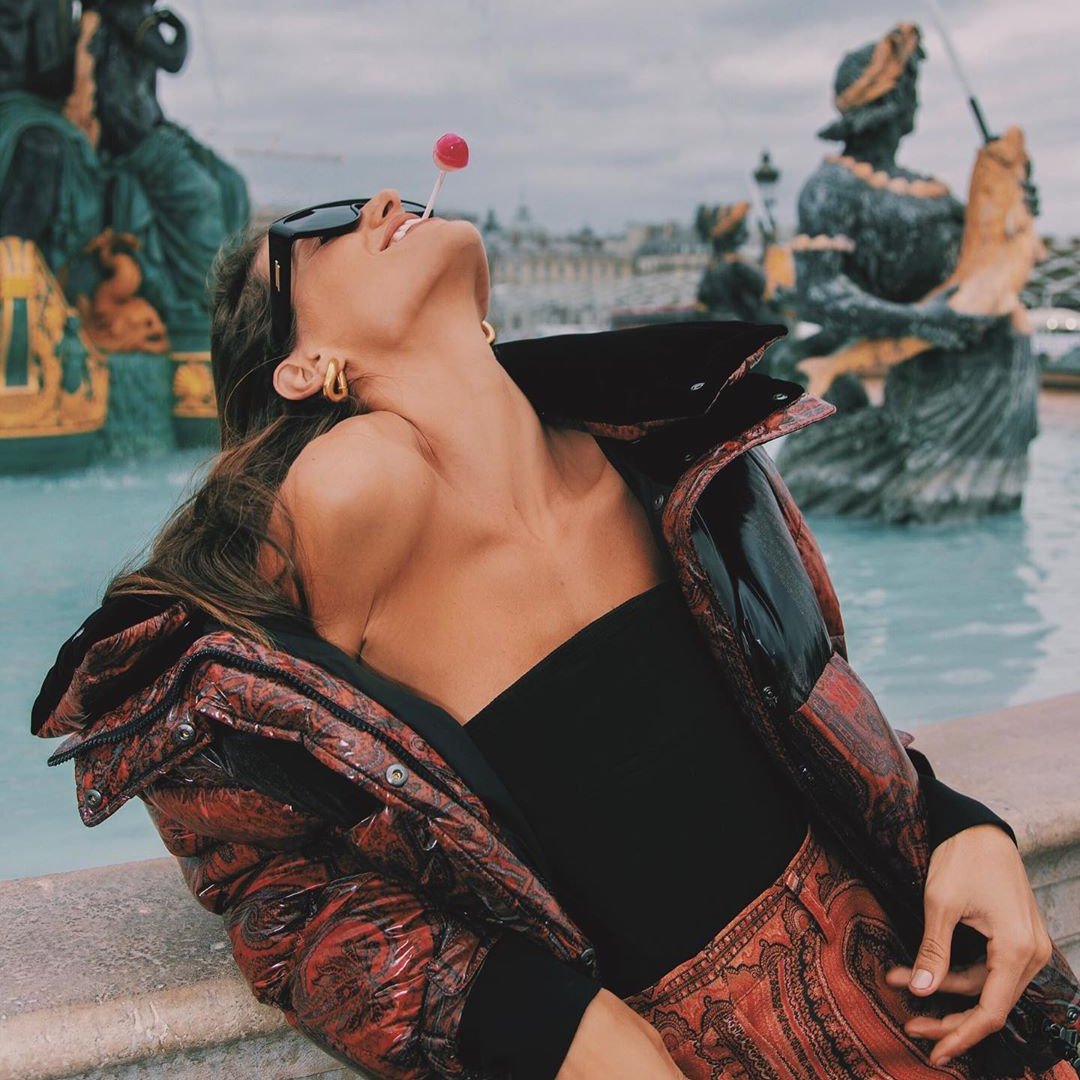 I know the chilly weather can make even the most girly girls want to crawl under a blanket, stop shaving legs no one will see and hibernate but, there are some really simple ways to feel sexy in fall! Just because the weather outside is frightful, it doesn't mean you can't look and feel delightful! Take heed of this advice and stop hiding from the world and start flaunting your sexy self regardless of the weather outside!
Caring for your body like it's summer is a super easy and effective way to feel sexy in fall! You were already doing all this primping for the summer anyway so just continue to exfoliate, moisturize, groom and care for your body just like if it were still summer. Slacking on body care might seem like a good idea because you'd rather spend your time doing other things but you'll end up feeling frumpy when you don't have to!
2.

Surround Yourself with Sexy Scents
Making sure your room, house as well as your body is enveloped in warm and sexy scents is a sure way to feel sexy in fall! Burn you're a fall-scented candles, layer your favorite body lotion and body spray or perfume and surround yourself with lovely and enticing fragrances to lift your spirits and bring out the sweet and pleasurable side of fall! Look for classic fall scents like spiced pumpkin, warm and woodsy scents, musks and cranberry aromas!
3.

Wear Sexy, Matching Undies
Want to know how to feel sexy when it's ugly outside? It's as simple as donning a super cute and sassy bra and panty combo under your thick and heavy fall garb! Even if you're outfit covers you up from head to toe in lots of layers and fabrics, knowing that you have on some sexy unmentionables can instantly put a little extra sass in your step and turn even the dreariest day into a fabulous and sexy one!
Autumn is the ideal time to warm up and relax in a nice, long bath and it's a simple way to feel sexy in fall! You might not have had the time or patience for a bath in the summer or maybe it was just too hot to marinate in the tub before but now that it's colder you can enjoy a warm and soothing bath with your favorite bath salts, bath bombs, oils or bubbles and maximize the experience. Extra sexy points for using a neck pillow and fluffy towels!
5.

Take Care of Your Feet
When you're thinking of how to feel sexy when it's ugly outside, don't forget to spoil and care for the two things that support you on a daily basis-your feet! Yeah, your toes are covered and no one sees your heels but so what! Keep up on your pedicures and foot care and you won't be in a mad dash to fix your feet for summer or and you know how having cold feet suck so warm up lotion and don some fuzzy socks and spoil your piggies.
While it's chilly outdoors and you want to be comfy and cozy, don't get in the habit of strictly wearing baggy sweats, granny panties and shapeless clothes, that's definitely not one of the ways to feel sexy in fall! Feeling comfy is important but if you want to feel sexy, limit the loose-fitting and formless clothes for form fitting tops, fitted bottoms and sexy boots. Even pajamas and casual clothes can instantly make you feel sexy if you wear fun colors and girly patterns!
Using satin sheets on your bed whether you share your bed or sleep alone is undeniably how to feel sexy when it's ugly outside! Satin sheets feel luxurious, glam and sating pillowcases are great for your facial skin to prevent lines, wrinkles plus satin is much better for you hair! Satin is much gentler on your face and skin and won't tug or create friction so feel sexier inside and out with satin! Satin sheets don't have to cost a bundle either, look for satin sheets and pillowcase at discount stores, sexy doesn't have to mean expensive!
Music has the power to get us pumped up, empathize with us or even make us feel sexy so use music as one of the ways to feel sexy in fall. There isn't one specific song or artist that universally leads us to feel racy; it depends on your taste. Some prefer soft jazz, R&B, instrumentals or ballads, listen to some music to get yourself in a sexy mindset before you start your day or night and blow everyone away with your killer confidence!
Believing that you're sexy inside and out is another way to feel sexy in fall or any season. Sounds easy enough but will it work? Absolutely! Your frame of mind has a lot to do with how you feel so if you keep telling yourself that you're a plain Jane, you will start to believe it and it will show! Tell yourself you're lovely and you will eventually believe it. If you have to, fake 'til you make it and you will start seeing yourself for who you really are!
These ways to feel sexy in fall are easy and painless so you don't have to go to a lot of trouble in order to get in a sexy state of mind and body. Feeling attractive has a lot to do with your surroundings but it also has a lot to do with how you feel about yourself. Love yourself regardless of the time of year, there is no right or wrong time to feel good about yourself! How do you like to amp up the sexy in fall?
Top Image Source: thelonelywifeproject.wordpress.com
{{#comments_count}} Show Commnents ({{comments_count}}) {{/comments_count}}