7 Ways to Declutter Your Life This Spring ...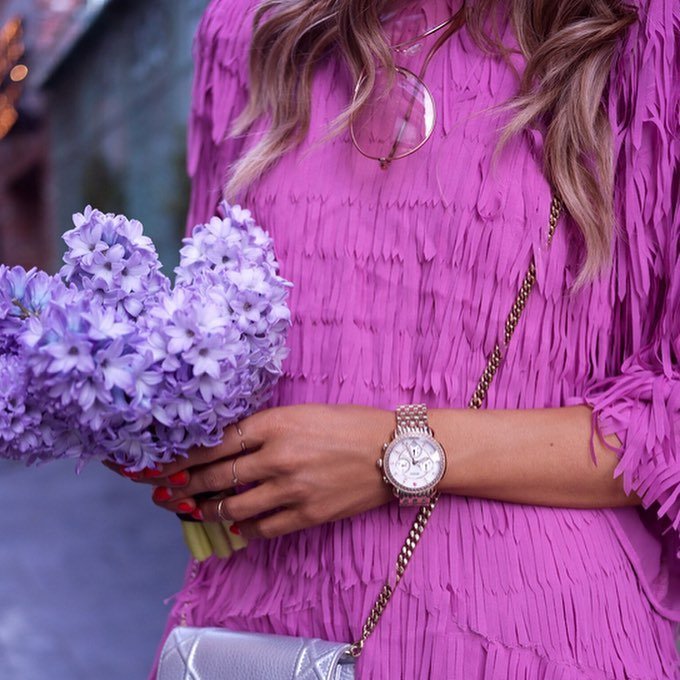 Are you always looking for ways to declutter your life? You aren't the only one. Life seems to bombard us with things these days, so it's no wonder we all get buried. The spring is a perfect time to start decluttering, sorting everything out and generally making sure you love everything in your life – and yes, it really is possible! Here's the most successful ways to declutter your life – I promise they really work!
1.

Play the Fire Game…

No, I'm not suggesting anything dangerous – and you don't need a real fire! Just think about it. If your house was on fire, and your family, pets, and handbag were already safe – what else would you save? The truth is, a lot of us hang onto things for far too long. Who needs a disobedient printer, or an oven that only half works, or a bag of clothes from five years ago? Not to mention dodgy photos, and too-small shoes… If you wouldn't save it, throw it away. It's scary, but it'll feel good – and it's one of the absolute best ways to declutter your life.
2.

Give Things Homes…

Everyone quotes this, but very few people actually do it. Give everything in your house a home. When you buy something new, give that a home too. It'll soon become habit that you put the item in its home, and you'll quickly find that lost keys/dress/cutlery/teabags are a thing of the past. You'll also get rid of those big piles of "things" that tend to build up.
3.

Kitchen Crisis…

It's time to rethink your kitchen. So, first, accept that kitchens are for food prep, and not for storage. If your surfaces are full of stuff, your food prep will be stressful, and you won't enjoy being in there. Throw away or sell broken or unused appliances, check that all your food containers have both a matching lid and tub, and keep similar items such as mugs together. Pots and pans can be stored on a pot rack or hung on the wall, and knives can be kept in the drawer. See, doesn't that feel better?
4.

Paperwork Problems…

When the mail comes, put it in a mail basket. It can be any type of basket, as long as it's big enough to hold a few days' mail, and will stop various mail piles from popping up around your house! Take some uninterrupted time to deal with the mail whenever you can. First, throw away flyers or leaflets. Then deal with catalogs – if you keep a new one, throw away the old one. You don't need several editions! Put invitations in your diary, put bills somewhere where you'll remember to pay them, put magazines next to the sofa. Then recycle all the rubbish.
5.

Clothing Chaos…

I bet your wardrobe is full of "someday" clothes…because mine is, too. Everyone keeps clothes for some other time, but that time rarely comes. If you've gained weight, and are actively trying to lose it again, it's okay to keep your smaller items. If you aren't likely to lose the weight, throw them away. If you've lost weight, celebrate by getting rid of those bigger clothes! Also recycle, sell or throw away anything that you are waiting to become stylish again – it'll be too worn, even if that trend does come round again, and special occasion outfits that haven't been worn in a year. Then, organize what you've got left. Short-sleeved tees together, shorts together, skirts together, dresses together. Sort your shoes, too. Dressing will be so much easier!
6.

Things That You Don't Use…

Admit it, you have a whole stash of things that you've never used. Clothes you've never worn, sale items, inherited items and mementos. Run through a few questions (preferably before you buy!) to work out if the sale is a good idea. Where would it go? What will you do with it? If there's no clear purpose, or if you already have one, resist! What will it replace? Will you be throwing something away, or are you just cluttering? Family items should also be criticized – don't keep something you hate just because it belonged to your great-grandma. Your house isn't a museum! Obviously, family heirlooms are the exception here.
7.

Keep the Car Clean…

I don't mean shiny, either, although shiny cars are always nice! One of the most forgotten ways to declutter your life is through your car. As soon as you have to move things off the backseats for guests, you've got a messy car! Remove toys, wrappers, receipts, books, dry cleaning and anything else that shouldn't be in the car. Add in important things like insurance details, the manual, sunglasses, an umbrella and a flashlight. Make it tidy, and organized.

Of course, there are plenty of other ways to declutter your life, and you'll probably find that once you've done the above, you'll be raring to sort everything else too. Cleaning your computer out, for example, will make it quicker and tidier. Most garages could always do with a clean, too…do you have any decluttering tips? I'd love to hear them!

{{#comments_count}} Show Commnents ({{comments_count}}) {{/comments_count}}