7 Tips on How to Extend Your IPhone Battery Life ...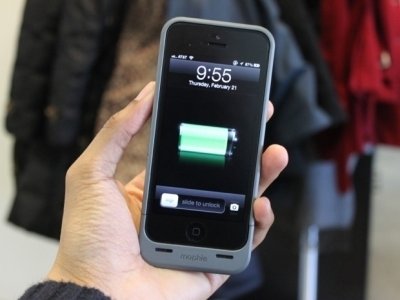 If you are an owner of an iPhone, you understand the struggle of trying to extend your iPhone battery life. iPhones have been one of the best phones on the market for a long time now, but what they haven't made much improvement on is the battery life. No matter how carefully you try to use your phone, the battery seems to die down when you need it most. However, until Apple thinks of a miracle, there are some sneaky ways to extend your iPhone battery life without doing much.
1.

Disable Auto App Updates
IOS 7 can update all of your apps without bugging you whenever there is WiFi or other cellular network, and while it is practical, it does consume a lot of energy and data. Therefore, if you are trying to extend your iPhone battery life, turn off the auto app updates in the general settings of iTunes & App Store and resort to updating apps manually whenever there you feel like it.
2.

Disable Siri's "Raise to Speak"
In addition to holding the home button, you can also activate Siri by holding your phone close to your face. However, when this 'raise to speak' mode is on, your phone constantly wastes power trying to sense if your face is in close proximity. In order to disable this feature, just head on to Settings> General> Siri and slide the Raise to Speak button. You are already using your phone for mail, social media, texting and calls, so any small adjustments to save battery will help!
3.

Turn off Auto-brightness
While auto-brightness can save power by automatically reducing the brightness of the screen when you are in a very well lit environment, it can also kill off your battery by increasing the brightness in very dark environments. The best you can do to make sure your power is not being wasted away is decrease your brightness to the lowest amount that feels comfortable to you.
4.

Turn off Wifi and Bluetooth when You Are Not Home
Instead of always keeping your WiFi and Bluetooth on, it is best to turn those two features off whenever you are going outside. It is less than likely for you to actually find available WiFi, so you are not going to sacrifice much! However, when you are in an environment of your own home, it is always recommended to keep your WiFi on.
Throughout daily use, people tend to open a lot of apps that eventually still end up running in the background even when you hit the home button. Therefore, whenever you are completely done with an app, press your home button twice and close off any dormant apps that are slowly wasting your energy.
AirDrop is one of the newest iPhone features, which allows you to share files with other phones in close proximity. However, having this feature on drains a lot of your battery life, especially when your phone is in 'discoverable' mode. So try to keep AirDrop in the disabled mode except for the times when you actually need to use it.
7.

Avoid Using 'dynamic' Wallpapers
While the new dynamic wallpapers that have bubbles floating around on the screen add on to the unique effect of your phone, they consume far more energy than standard wallpapers. In order to switch from the dynamic wallpapers to the still wallpaper go into Settings> Wallpapers & Brightness and select a wallpaper in the Stills category.
The iPhone battery life is not something that Apple can really brag about. It has been one of the main problems of Apple products, but in their defense iPhones need that energy just to keep up with our contact texts, emails, calls and social media notifications. What are some of your tips on saving iPhone battery life? Share in the comments.
Sources: zdnet.com
{{#comments_count}} Show Commnents ({{comments_count}}) {{/comments_count}}