Everyone knows, young children are quick to want to help, especially in the kitchen. So, what are some meals you can make that will allow your child the opportunity to help cook? Read these** Recipes Kids Can Help Make** and find out.
---
1

Turkey Pot Pie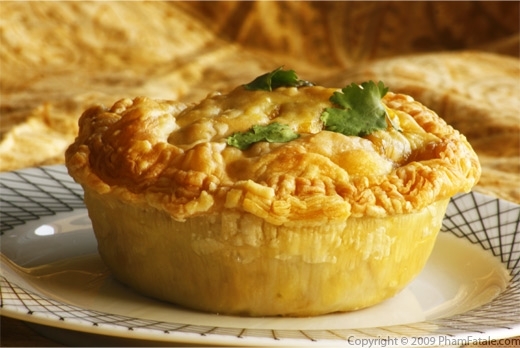 Photo Credit: cdn.phamfatale.com
Show your child how to use thanksgiving leftovers to make a tasty new meal! All you need is a cup of chopped, cooked turkey meat, 2 unbaked pie shells, 1 can of mixed veggies, 1 can of condensed golden mushroom soup and 1/3 Cup milk.
Preheat the oven to 400 degrees F. Now put one pie crust in an ungreased pie dish. Mix the mushroom soup and milk in a bowl. Add that to the turkey and veggies. Pour the mixture into the pie crust. Top it with the other pie crust and close the crust edges by crimping with a wet fork. Bake it for 45 mins until the crust is golden brown.
---
2

Cheese Calzones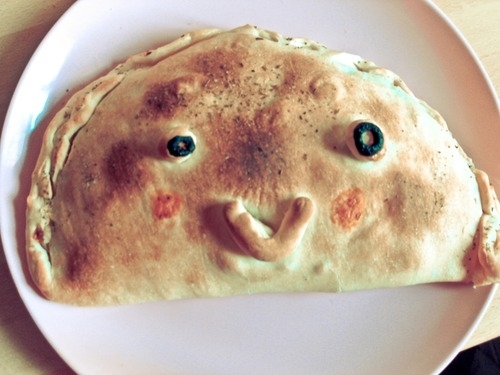 Photo Credit: weheartit.com
Cheese lovers will enjoy making this recipes as well as eating it! Kids will enjoy rolling, stuffing, and baking and it will be fun for them to eat this cheesy dish. Here's what you need: pizza dough, 3/4 cup Marinara sauce, 1 1/2 cups grated cheese, 1 1/2 cups chopped broccoli crowns or 1 1/2 cups sliced precooked sausage. For instructions on how to make this yummy dish visit familyfun.go.com
---
3

Cornflake Chicken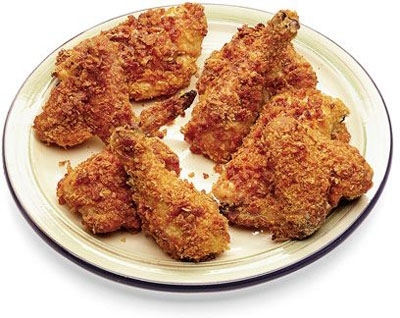 Photo Credit: familyfun.go.com
This is one of the best recipes kids can help make. If your child likes smashing things, this is something you want to try! Your child will love hitting the bag and crushing the corn flakes to coat the chicken. And, you will all love the end result - yummy, crispy chicken! For the recipe and instructions, visit familyfun.go.com
---
4

Egg-fried Rice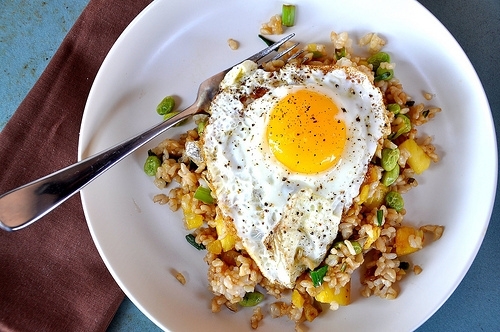 Photo Credit: weheartit.com
What kid doesn't like scrambled eggs? This recipe is wonderful, and healthy and so easy to make! It is sure to be a family hit, and one your kids will like helping with! For a detailed recipe and instructions go to familyfun.go.com.
---
5

Monkey Bread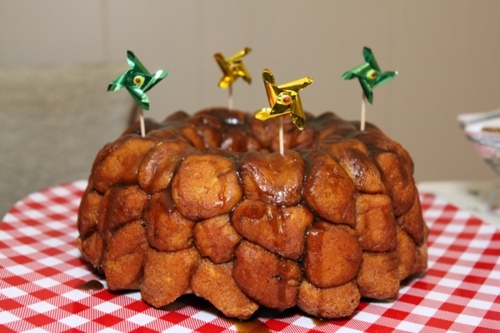 Photo Credit: weheartit.com
Monkey bread is easy and simple to make and one of the most fun recipes kids can help make. Basically, you take canned biscuits, soak them in butter, roll them in a sugar/cinnamon mixture, put them all in a pan, and bake. Very easy, and truly kid friendly. There is a way you can make the dough from scratch. For the entire know-how visit: familyfun.go.com
---
6

One Dish Lasagna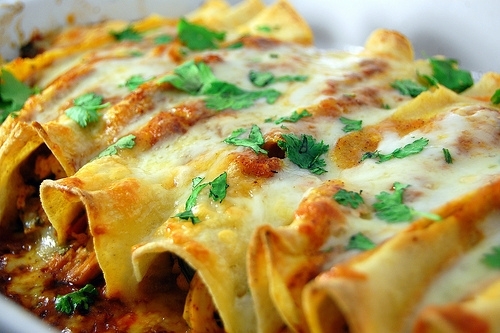 Photo Credit: weheartit.com
It can't get any easier than this! And heaven knows us moms need all the help we can get in saving time and dishes. Lasagna is an easy way to give kids what they want and slip in a few veggies they might not eat otherwise! For details, go to familyfun.go.com
---
7

Quick Corn Bread Deep-Dish Pizza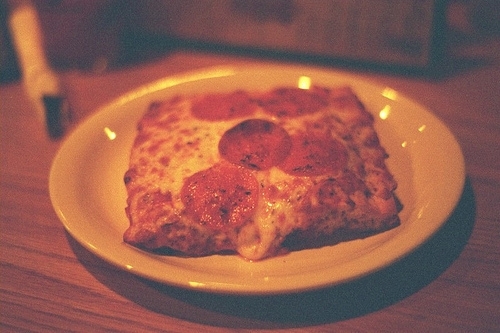 Photo Credit: weheartit.com
This is a quick way for you to give your family what they love at a much lower price and a lot less time! It has been kid tested and family-approved! Give it a try by visiting familyfun.go.com
I hope you enjoyed this list of** Recipes Kids Can Help Make. **Allowing our kids to help cook is not only fun, but also allows them the opportunity to get hands-on learning on the basics of math and logics. What are your ideas for recipes kids can help make?
Top Photo Credit: echoleigh
More
Comments
Popular
Recent