A gym bag is certainly an important part of your gym attire. Confused about what gym bag is right for you? Check out Paige's list of lovely gym bags and maybe you'll find the one you're looking for. Thanks Paige!
Whether you only tote along your cell phone and keys or being half of your closet with you to the gym, everyone needs a fashion carry-all accessory. Gone are the days of drab and simple gym bags. Now you can be accompanied by a super fashionable bag at your next workout. Yay!
---
1

Yoga on the Run Duffle by Lululemon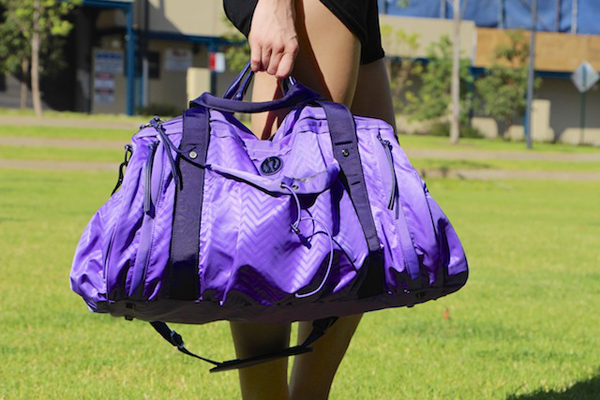 This bag is by far my favorite gym bag. It's made out of a water resistant polyurethane/nylon material to protect from puddles of sweat and spilt water bottles. Its amazing features include padded straps, easy-access cell phone pocket, double zipper opening, interior mesh pockets, wet pouch for dirty laundry, padded tablet pouch and best of all, a mat garage to store any sized yoga or Pilates mat. This bag comes in pitch black and a gray/lime green combo as well as a canvas version and costs $118.
2

Vinyasa to Vino Bag by Lululemon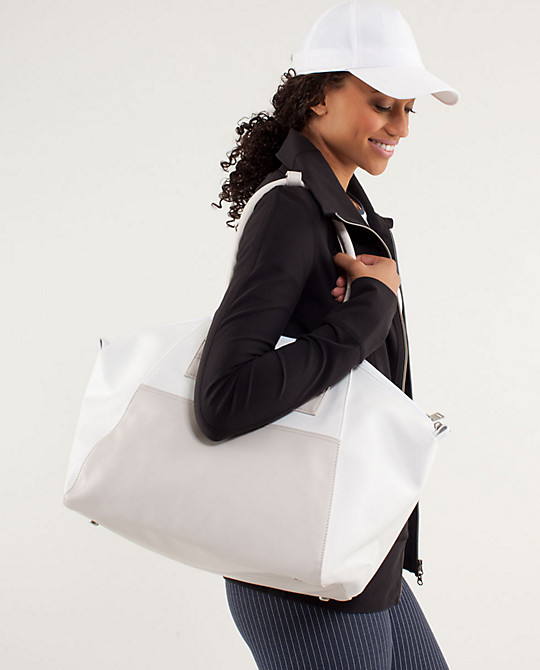 This is another favorite of mine. This bag has many of the bells and whistles as the previous bag, plus more! This bag offers additions such as a 15'' laptop compartment and a separate tablet sleeve, and removable mat straps. It does not have a mat garage however, but this does allow the bag to have more of the shape of a regular tote for the more fashion conscience woman. This water resistant polyurethane bag comes in many more colors and also has a neoprene twin. It runs at a slightly more expensive $128.
---
3

Hobo Gym Bag by VSX Sport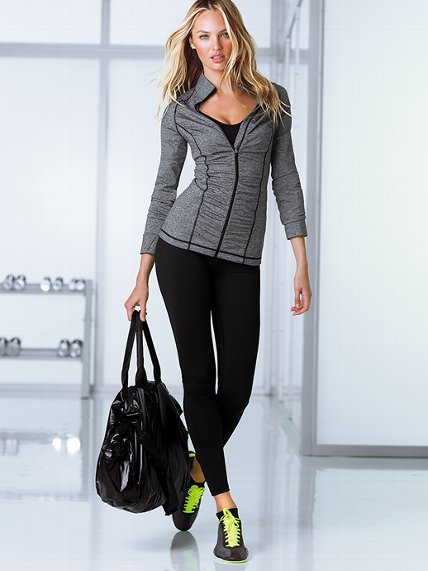 Before discovering lululemon this was my favorite. I know it sounds like I have a lot of favorites, but I am an addict when it comes to gym bags. This gym bag is one of the more fashion forward choices. This shiny nylon bag comes in gold and black and runs cheaper at a varying price of $70-90. It has two straps for comfortable carrying, top zipper, exterior zipper pockets and 3 interior pockets. Additional features of this amazing bag include a removable shoe bag which could double as a dirty laundry compartment and yoga mat straps for easy transportation.
---
4

Cheyenne Classic 2000 ID Backpack by Nike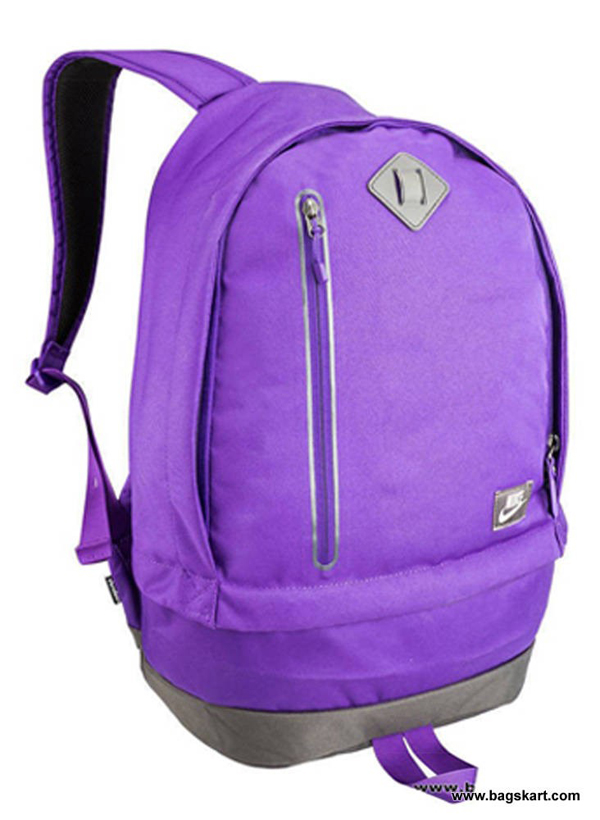 CUSTOMIZABLE! If this doesn't sell you I don't know what will. Nike allows shoppers to customize almost anything and everything with Nike iD. This bag is one of the most fun things to customize, allowing you to pick almost every color and aspect of this backpack including the color of the zipper. I've created one at least a dozen times. The opportunities are endless! Go look for yourself and design the most amazing backpack you can dream up for around $85.
---
5

UA Perfect Bag by under Amour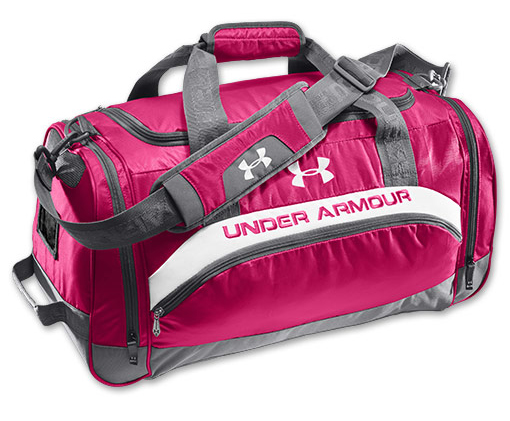 This bag made the list simply for its interesting shape. Its unique fold-over construction allows you to wear it as a messenger or tote. The bag is also automatically on my good side for its subtle chevron pattern which hides exterior pockets. The inside includes multiple interior pockets, removable tablet sleeve and removable toiletries/makeup bag for extra organization. If you want to stand out in the gym this bag is a for sure win for $100.
---
6

Stella McCartney Ready to Dance Bag by Adidas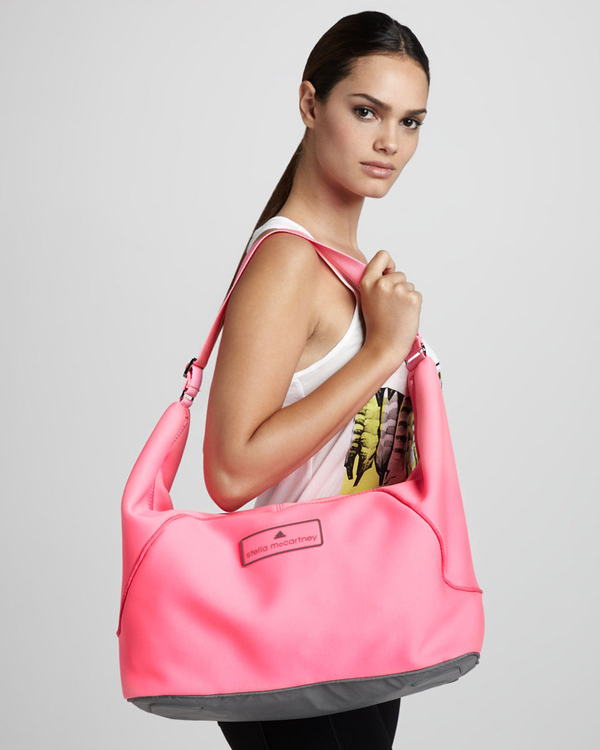 This bag also made the list for its interesting shape. When it is unfolded, the white bag looks like a large square duffel bag. However, whenever not filled to the top this bag will almost condense on itself to make a more stylish tote-like bag. Other than the shape, my favorite part of this bag is the neon yellow zippers which give this otherwise colorless bag a nice pop of life. It runs more expensive than all the previous bags, costing $168, but the size and amount of pockets it offers make for an amazing choice to store all of your must have gym items.
---
7

Namaste Yoga Tote IV by Lululemon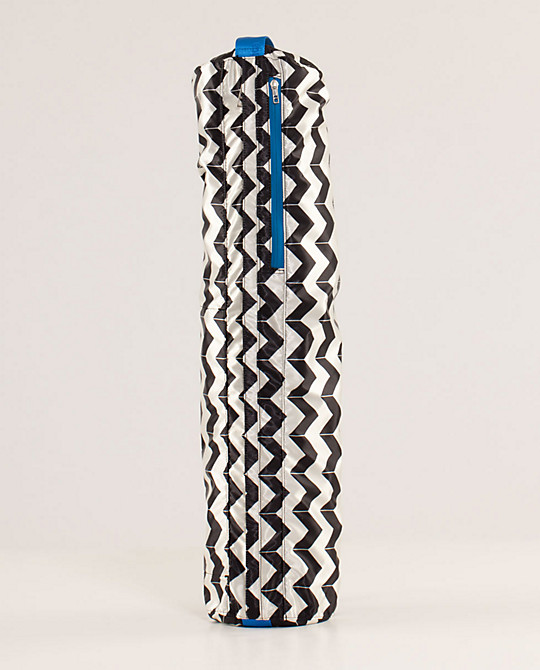 If you couldn't tell by now... this site is my all time go-to site for workout accessories. This bag is perfect for the person who either isn't in the mood to take their normal full-sized bag, or who doesn't like to lug a lot of things with them. This tote is shaped to perfectly fit your yoga mat. It comes in an adorable striped canvas material with multiple exterior pockets and a mesh open pocket to store a water bottle. There is a small interior pocket to hold valuables and the thick strap can be removed to use as a stretching strap during practice.
---
8

Lightweight Audio Waistpack by Nike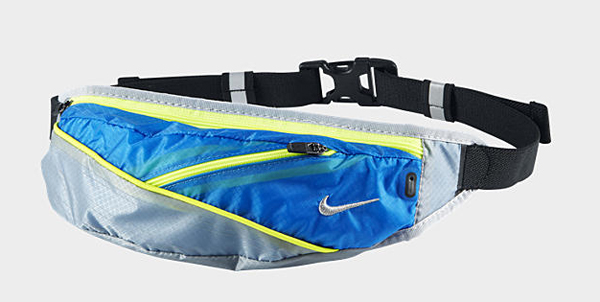 I personally wouldn't wear this bag only because I am not a fan of the fannypack. However, if I had to wear one, this would be the one! It's perfect for those who prefer to keep all their belongings on their person during the workout. It comes in two completely wearable colors, black and a nice bright blue. This pack features an exterior zip pocket to keep your media-player secure and protected and a cord-management feature to help keep the cords out of the way. That alone is a selling point for me! This bag is the cheapest at only $27.
---
9

Bucket Sling Bag by Nike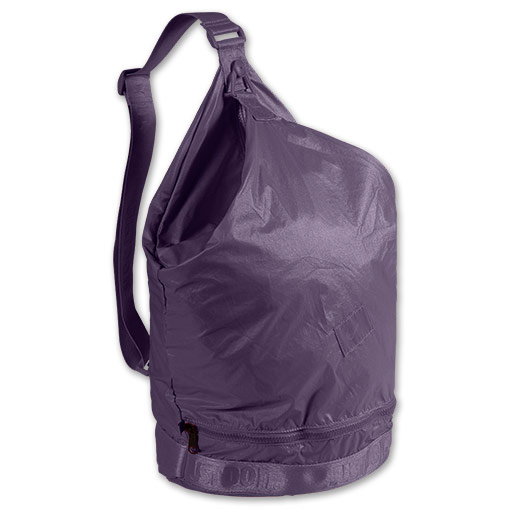 This is another choice for the person who doesn't want a large bag for the gym. This is a much more fashion forward choice than the typical drawstring gym bag. It comes in black, purple and a pastel mint like color that Nike calls 'Fiberglass.' Inside is ventilated wet/dry and shoe storage to keep items clean and separated. The adjustable cross body straps makes for comfortable wear and transportation. This is also one of the more wallet friendly bags at about $70.
Don't be caught at the gym with just another bag. The gym can be another runway to show your style, and your bag is the best way to show it!
---
Comments
Popular
Related
Recent