If you're like me, your Halloween 🎃 costume ends up being an after thought 💬 or something that you put together in an hour or two, despite having the best intentions. I always promise myself that I'll plan better next year, only to fall into the same habit over and over again.
As a black woman, shopping for costumes is a constant struggle for me, which is why it always ends up being last minute. It's really easy to think about a clever costume that you *know* you will totally kill, but being able to find one that actually compliments your gorgeous skin and incorporates your sexy hair 💇 without having to hide it is where things get tricky. That's why I made this promise to myself this year:
You WILL find a costume that completely slays (without your friends having to spend 30 minutes ⏰ trying to guess who you're supposed to be).
Here's how you can do the same!
---
1

Member of the BeyHive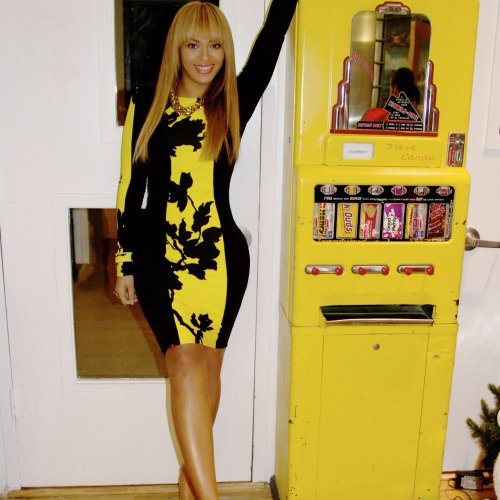 Okay ladies, now let's get in formation. This is your chance to show off your creative side. What's needed: A yellow and black dress 👗 (like a bee🐝, get it?) plus ➕ any Beyoncé memorabilia.
---
2

Michonne from Walking 🚶 Dead 💀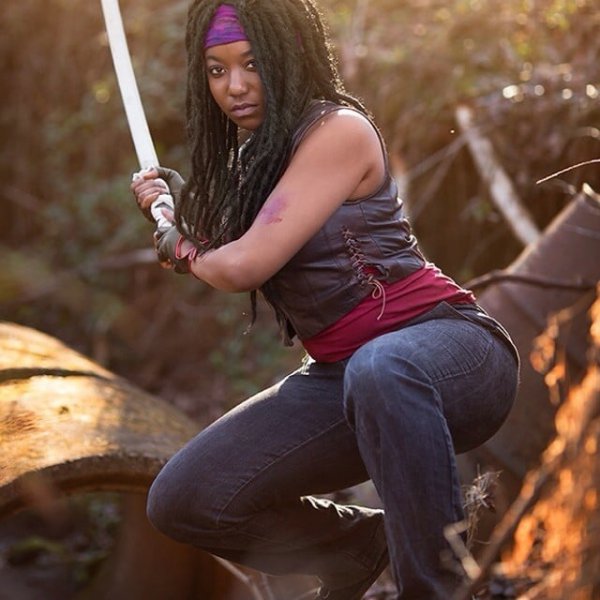 To my fellow Walking 🚶 Dead 💀 fans, this one's for you! There is greater badass than Michonne, so why wouldn't you want to be her? The best part about this halloween costume 👻 is that you probably own most of her outfit in your own closet. Now all you'll need is a plastic sword for extra brownie points.
---
3

Black Panther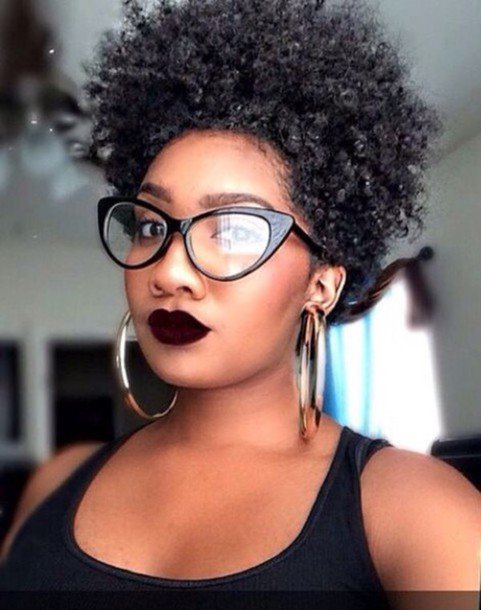 Show off your pride with black leather and dark lipstick 💄. If you're like me 👌 and you're into all black everything all of the time, you're already halfway there.
---
4

The Wiz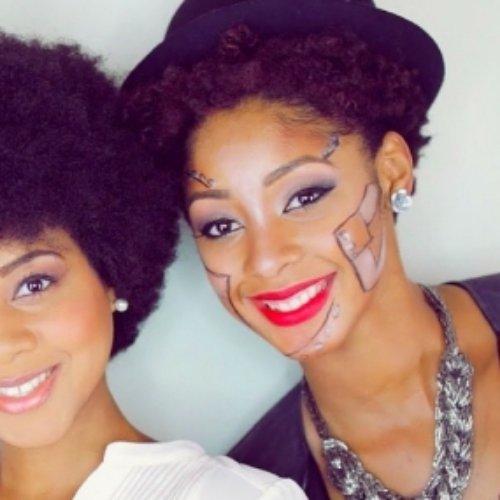 Don't be afraid to go full out with your beat face 💁🏿. You can even make it a group thing!
---
5

The Incredible Iron Man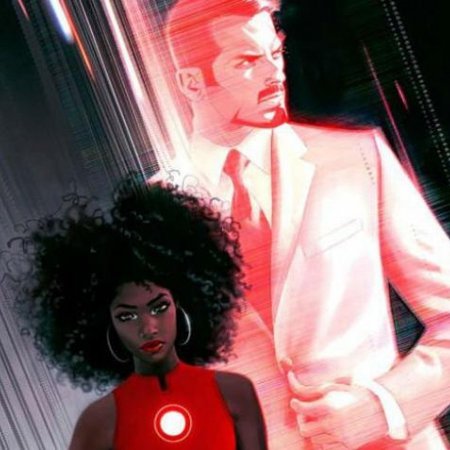 When I saw the original design for the teenage Iron Man, I couldn't stop applauding 👏 just how fierce she looked. I love 💓 that more female superheroes are getting screen time 🖥.
---
6

The Lioness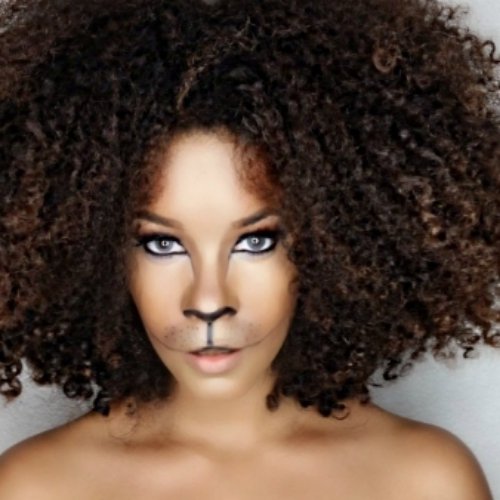 Two words: Braid Out. If you're a naturalista, your beautiful curls will really make this next look.
---
7

Janet Jackson Circa Poetic Justice Era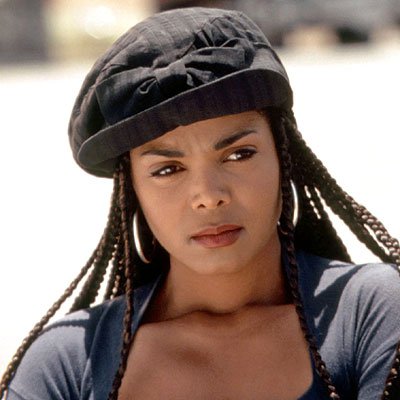 No one does box braids better than the original Queen 👑.
---
8

Flapper Girl a La Josephine Baker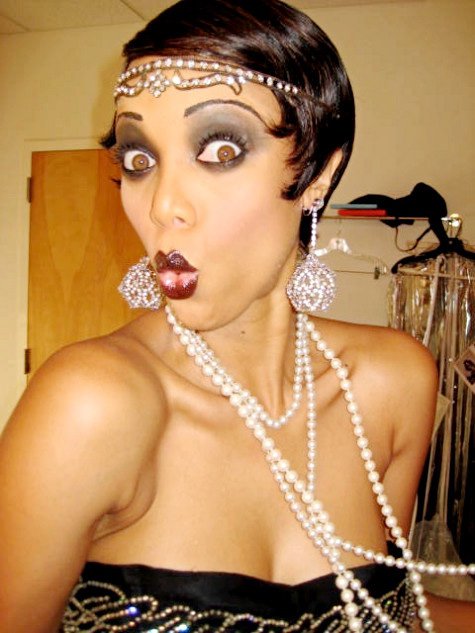 Channel this beautiful brown-skinned goddess and her dark and dramatic Hollywood 🎥 inspired look. Get your gel (or a slightly curly wig) ready so you can slick back your hair.
---
9

Tia & Tamera Mowry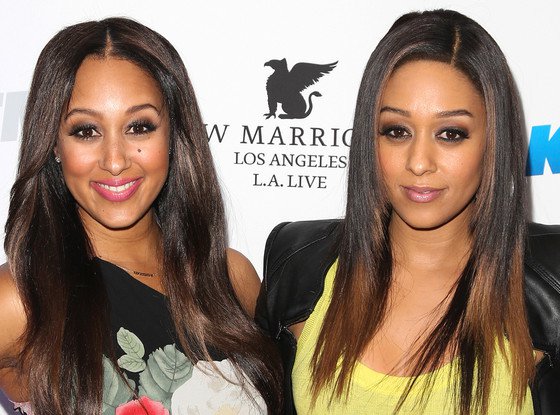 Grab your bestie for this iconic and totally sweet 🍯 costume.
---
10

Whitley from a Different World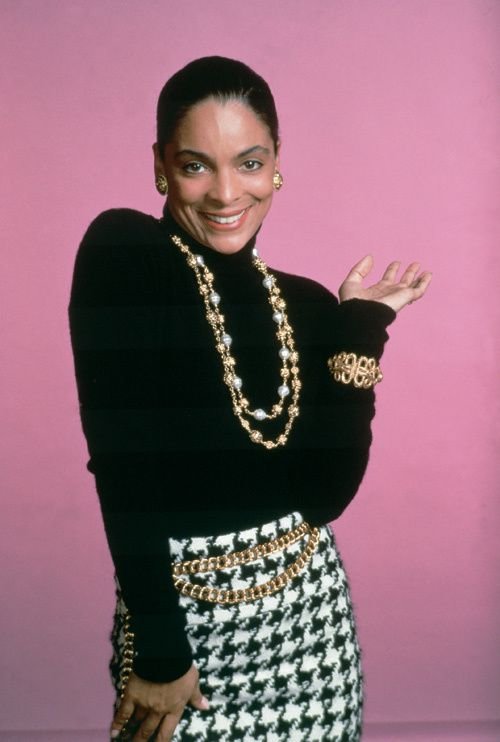 Rollnecks, pencil skirts, twin sets and pearls ...
Bonus: Dress your boyfriend up as Dwayne for ultimate #couplegoals 😎😍.
---
11

Annalise Keating from How to Get Away with Murder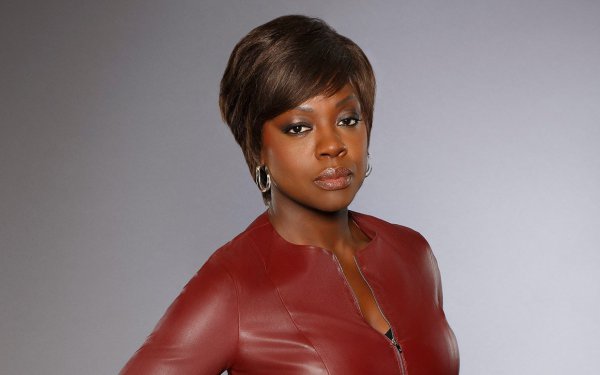 Short wig? Check ✔️. Blazer or business suit? Check ✔️. Take-no-prisoners attitude? Check, check, check ✔️.
---
12

Lieutenant Uhura from Star Trek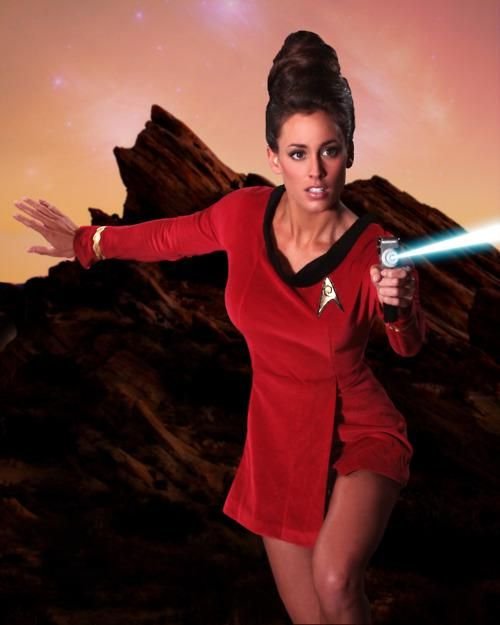 Be a part of the Starfleet with this quirky costume 🖖. A short red dress and black knee high boots is all you need.
---
13

Jenelope from Bring It on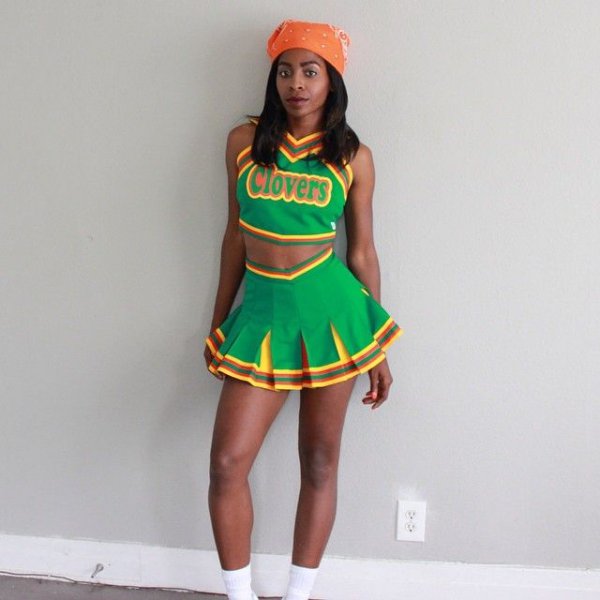 Bring on major throwback feels in Jenelope's cheery uniform ✌️.
---
14

Catwoman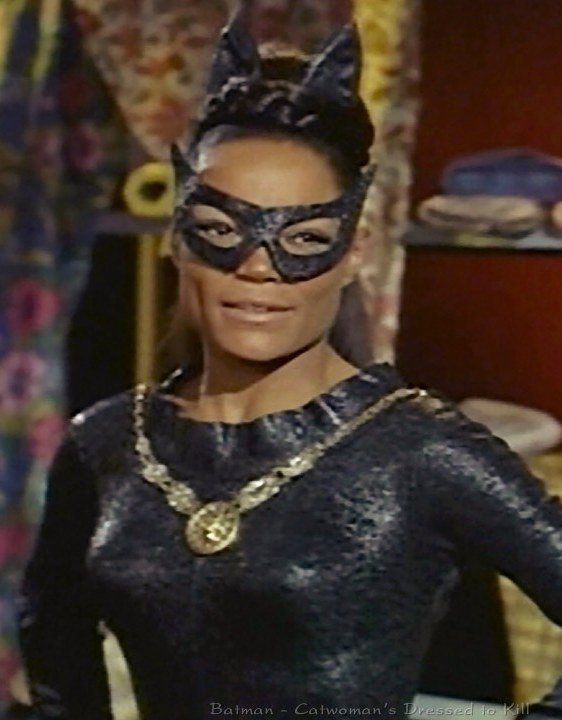 The best thing about this last minute idea 💡 is that it's super easy to pull off. You can pick up cat 🐱 ears and an eye mask at almost any clothing store.
---
15

Niobe from the Matrix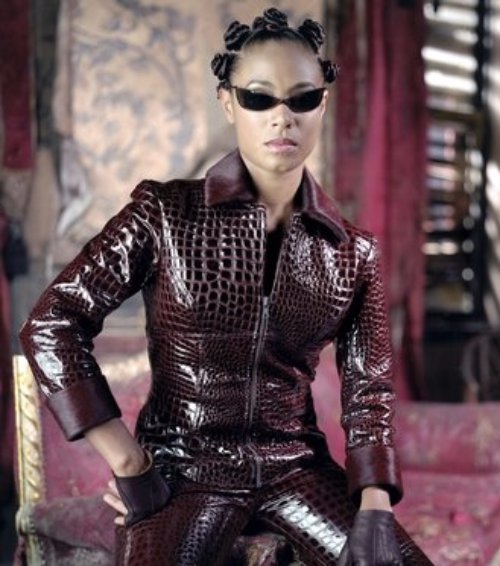 Keep it simple but sexy 😉 in bantu knots and a matching leather set. Your friends won't be ready for all the slayage going on 😏!
---
16

Diana Ross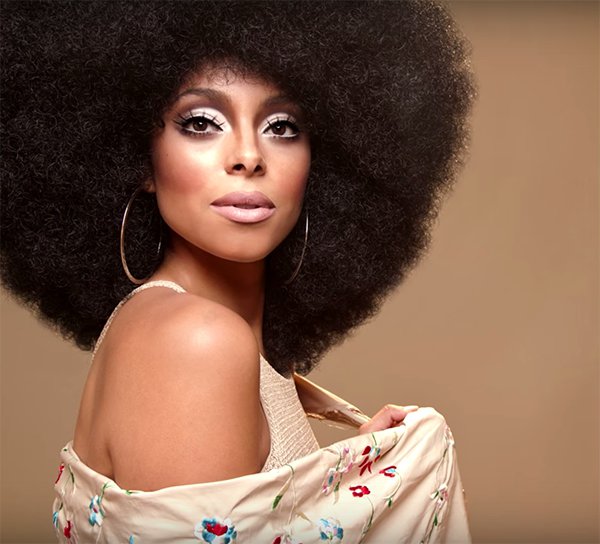 Right off the bat, I knew that this was THE costume I just had to have. Rocking your fabulous fro and a sparkling ⭐ dress 👗 is a must for this one.
---
17

Penny Proud from the Proud Family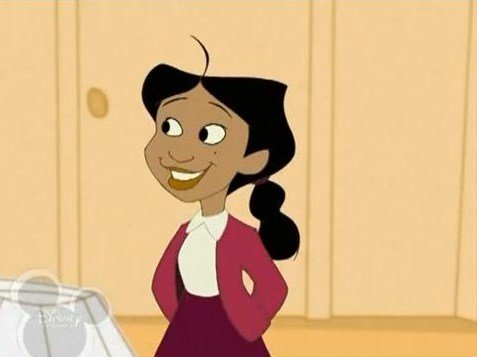 90s kids, brace yourself for this one. Growing up, who wasn't in love 💞 with Penny's bomb 💣 cardigan and skirt combo?
More
---
Comments
Popular
Recent