These Halloween costumes for dogs are just another reason to love Halloween. Sure, humans look cute all dressed up, but there's something about a dog in a Halloween costume that's absolutely irresistible! If you have a furry friend, check out these Halloween costumes for dogs to get some inspiration for the season.
Table of contents:
1

Stegosaurus Costume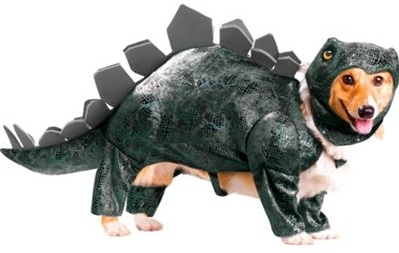 There are so many different options for Halloween costumes for dogs, you can even dress your dogs up as other animals. While there are tons of cute animals to choose from, the stegosaurus costume has to be my favorite. This costume is designed by Animal Planet and has hook-and-loop fasteners to make it easy to put on and take off. Your dog will look simply prehistoric with this funny and adorable Halloween costume! You can order yours at partycity.com.
2

Holy Hound Costume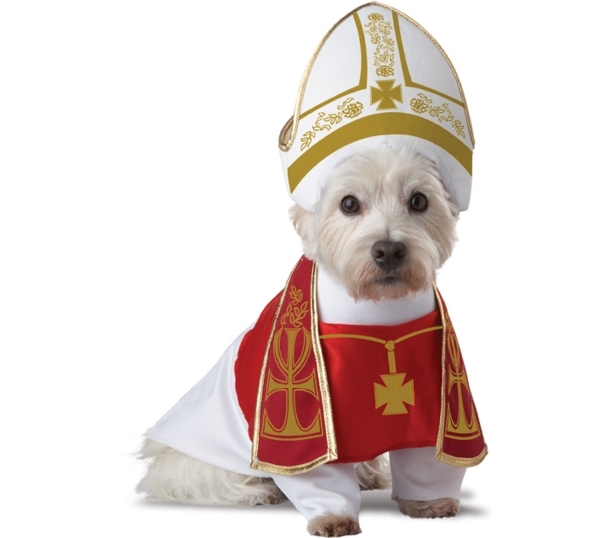 This Holy Hound dog costume is new for 2013 and it qualifies as both funny AND adorable. It's ridiculous to see a dog dressed like the Pope, which it was makes it such a great Halloween costume for dogs. As opposed to the traditional Pope vestments, the Holy Hound Halloween costume is decorated with bones and paw prints. You can pick up this cute Halloween costume spirithalloween.com.
3

Hot Dog Costume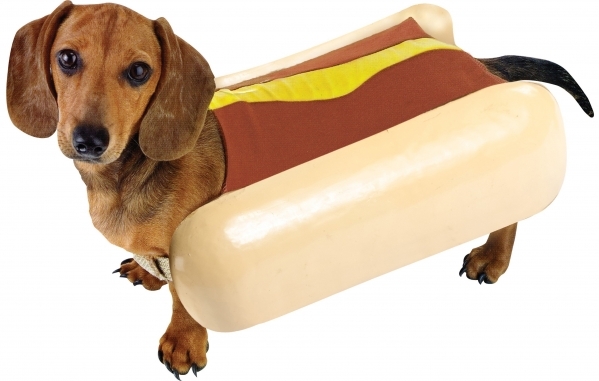 While the hot dog Halloween costume for dogs may be cliché, it still remains one of my all time favorites. What's funnier than seeing a dog dressed up as a hot dog!? Although it may be typical, it's a crowd pleaser nonetheless. If you love this funny and adorable costume as much as I do, you can purchase yours at halloweenexpress.com.
4

Pup-a-Razzi Pop Sensation Dog Costume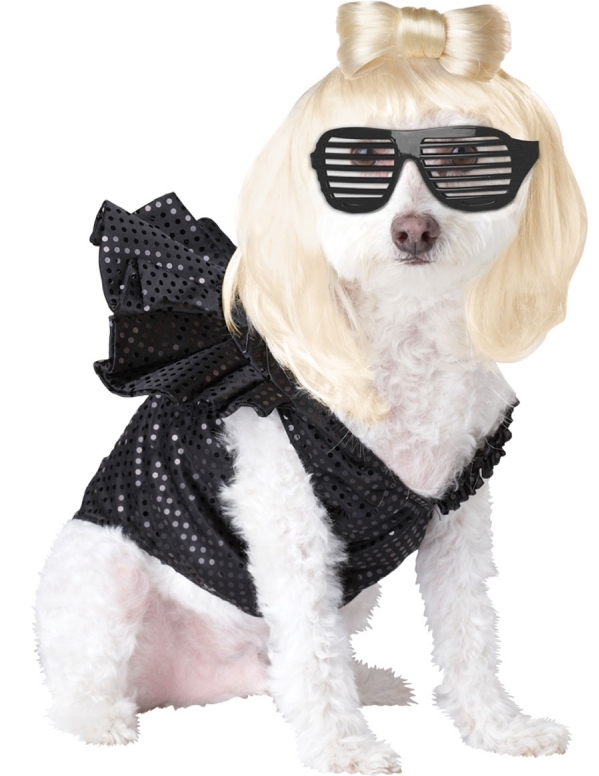 There are so many different options for Halloween costumes for dogs that you can even dress your pooch up as your favorite pop star! I chose to showcase the Lady Gaga version because I can't get over the cute and silly sunglasses and wig. However, if Katy Perry is more your style, you can find costumes to dress your dog up like her as well. No matter who you choose, you will get a kick out of seeing your dog in a funny costume and wig. You can get yours at partycity.com.
5

Where's Waldo Costume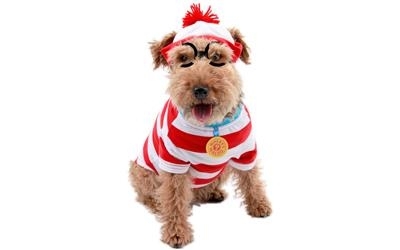 If you loved Where's Waldo as much as I did while growing up, I bet you'll love this Halloween costume for dogs like I do too. Waldo has one of the most recognizable outfits of all time, so there will be no question who your dog is dressing up as for Halloween this year. There is so much to love about this funny costume for dogs, but my favorite part is the felt glasses. You can get your very own Where's Waldo Halloween costume for dogs at partycity.com.
6

Police Dog Costume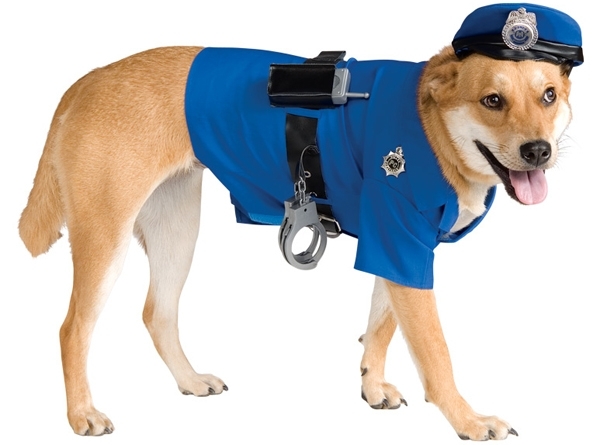 If traditional Halloween costumes are your favorite, than you'll appreciate the Police Dog costume from partycity.com. Your dog will look so cute in the blue police costume with matching hat. The costume is complete with handcuffs, a walkie-talkie, and a badge. He is one deputy you wouldn't mind showing up at your party.
7

Heinz Ketchup Costume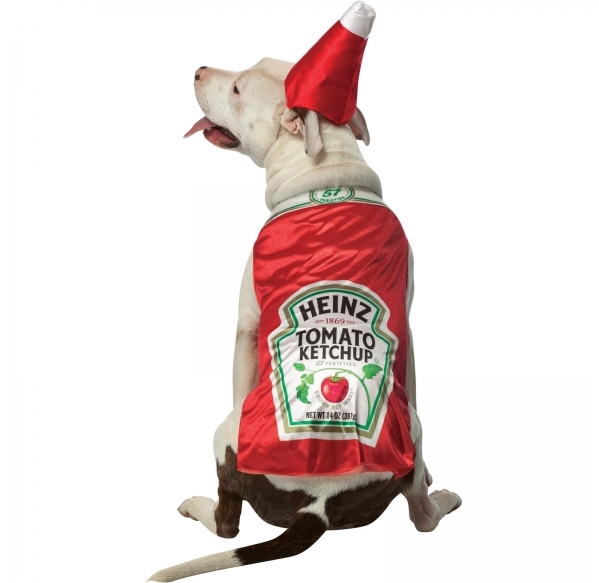 Condiment-inspired costumes have always been popular at Halloween parties, and now your dog doesn't have to be left out of the loop with this Heinz Ketchup Halloween dog costume. If mustard is more your style, they also have costume options for that. Shop all your favorite condiments at halloweenexpress.com.
There are so many Halloween costumes for dogs to choose from, but these 7 are my favorites. Seeing dogs dressed up in funny and adorable costumes is one of my favorite parts of the season! Which of these costumes was your favorite? Do you dress your pets up for Halloween?
Please rate this article