Winter Gloves season is right around the corner! With the temperatures dropping, I'm sure that you ladies are looking to pull out your cutest winter gloves right? Well, if you are in the market for new winter gloves, never fear, I have the top 8 funky and cool looking gloves to keep you stylish this winter!
---
1

Zebra Winter Gloves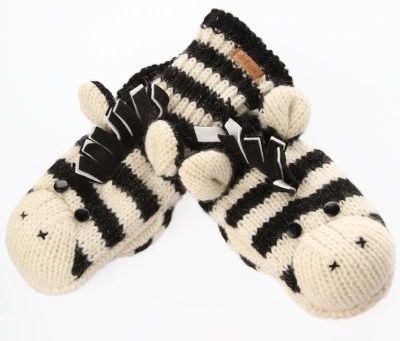 Price: $29.99 at amazon.com
I love Zebras. I think they are super cute and these winter gloves? They are friggin' adorable! Not only will they keep your hands super warm, but they are inexpensive too! Check 'em out ladies, I know your hands will thank you!
---
2

Penguin Fingerless Gloves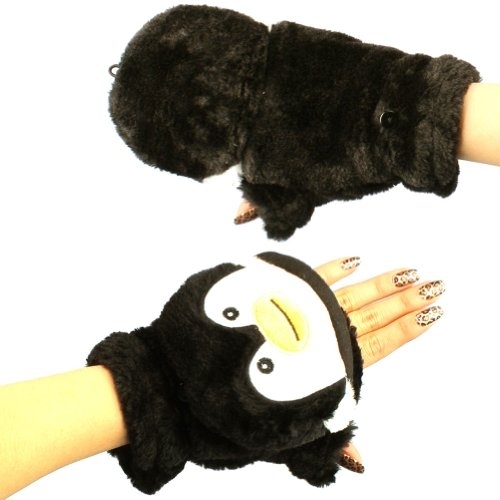 Price: $19.95 at amazon.com
Whenever I am looking for new winter gloves, I'm constantly looking for big, fluffy, fuzzy gloves that are fingerless. These are it for me this winter. They are fuzzy, warm and are penguins! How much better can you get?
---
3

Strawberry Mittens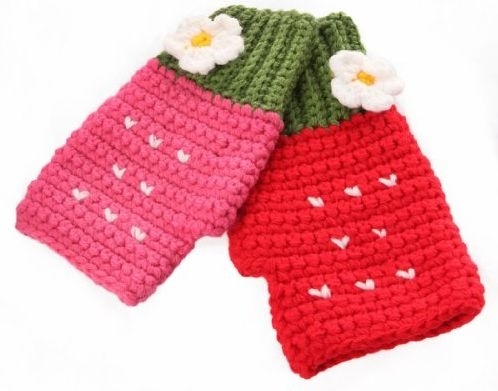 Price: $31.00 at amazon.com
I think that these winter gloves are so friggin' cute. Not only are they different shades, but they allow you to use your fingers too! Handmade, super hippy and so adorable! What more can you ask for out of a winter glove?
---
4

Sock Monkey Mittens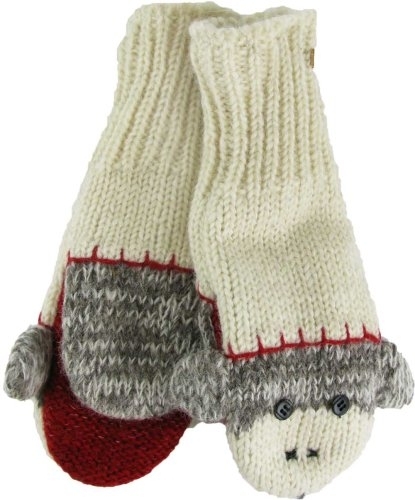 Price: $27.50 at amazon.com
I am in love with everything sock monkey. I have a pillow, a blanket, a hat and even some slippers – all sock monkey! When I saw these winter gloves that look like sock monkeys? I was sold! These things are so cute, so warm and totally funky!
---
5

Grover Mittens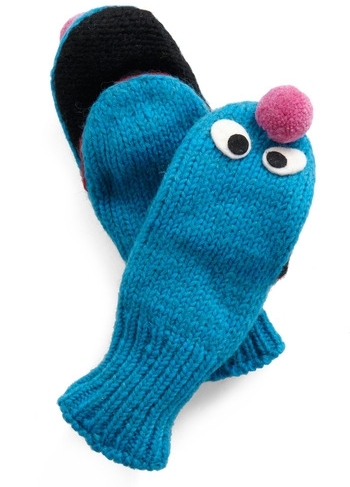 Price: $34.99 at modcloth.com
If you are a huge Sesame Street fan, these are totally the gloves for you! These are Grover gloves that are so warm and so friggin' stylish! The bright blue, the eyes, the mouth and that pink little nose – this familiar face looks great in a glove!
---
6

Ruffles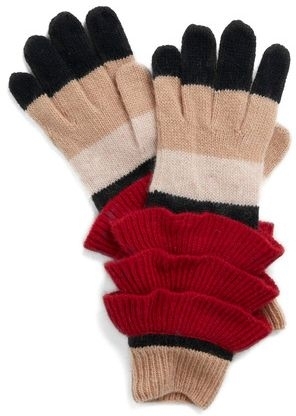 Price: $34.99 at modcloth.com
If you are looking for something a little more sophisticated than Grover – why not go with ruffles? This pair of gloves actually looks a lot like bell sleeves. It's festive, cute, warm and totally look awesome on!
---
7

Pearl Gloves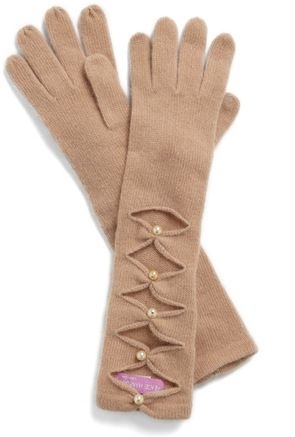 Price: $39.99 at modcloth.com
If you want to get even more stylish, these are totally the gloves for you! I love when winter gloves are super long and have a lot of details. These gloves, with the pearl details along with the little diamond slits up the arms are incredible. I, personally think that these gloves are super stylish and chic!
---
8

Oscar Mittens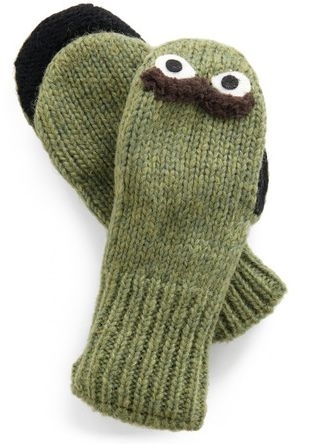 Price: $34.99 at modcloth.com
Back to Sesame Street we go! These gloves are actually Oscar! I think that from the color all the way to the uni-brow, they got all of the details just right. The cozy fleece make these gloves some of the softest and warmest!
Winter is right around the corner ladies – what are you going to use to keep your hands warm? I know I am going to be buying up my winter gloves soon. What are some of your favorite winter gloves out there? Share 'em! I'd love some more suggestions on what I can buy!
Top Image Source: weheartit.com
More
Popular
Recent