Pajama Bottoms are so comfy and fun! Its winter time ladies and a great time to spruce up your collection of snuggly pajama bottoms! I love PJ's, they are my favorite things to wear, when I'm at home on a cold winter day. That's why I compiled a list of my favorite cuddly and cute pajama bottoms to curl up in this winter!
---
1

Violet & Black Plaid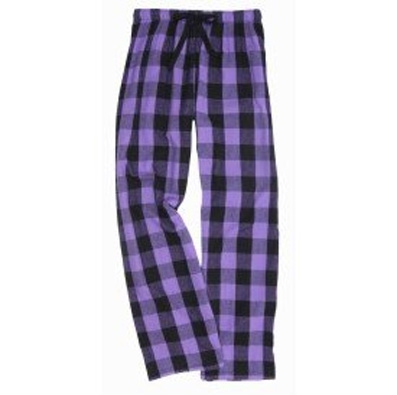 Price: $24.99 at amazon.com
This first pair is my favorite! There is something to be said about black and violet together and to make it plaid? This pair of pajama bottoms did me in! They are so cute, so cuddly and would be perfect to curl up in front of the fire with!
---
2

Peace & Love Pink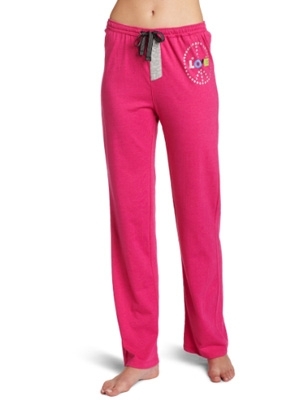 Price: $16.99 at amazon.com
I am obsessed with pink. When I say that I'm obsessed with pink, I mean – really obsessed. These cute little pajama bottoms are the perfect addition to my pink obsession! They are the right shade, super comfortable and look awesome!
3

Floral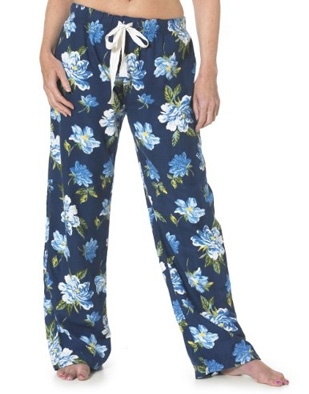 Price: $33.00 at amazon.com
I just think that pajama bottoms and flowers go together. I'm not saying that I want to look like my grandmother's bedspread, but this pair of pajama bottoms is ideal! It's got charm, got style and they look super comfy, not to mention they are flowers – who doesn't love flowers?
---
4

Hello Kitty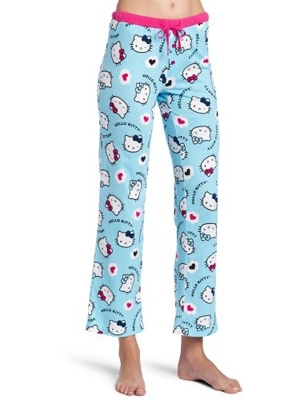 Price: $27.00 at amazon.com
Hello Kitty is seriously everywhere. I can't do anything without seeing something with Hello Kitty on it! These PJ bottoms though? They are wicked comfortable, totally cute and would be great for a sleepover!
---
5

Martini Glasses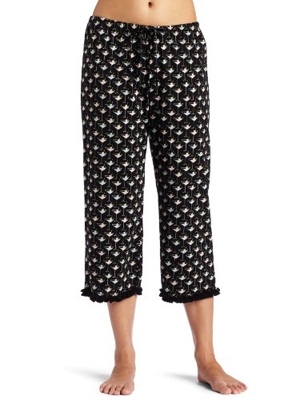 Price: $16.80 at amazon.com
Who's ready for a drink? Maybe after a long night of drinking, you'll want to get home and slip into something a little more snuggly. That's what these cute and stylish lounge pants are for! They've got little martini glasses on 'em and seriously, they are so comfortable!
---
6

Polka Dot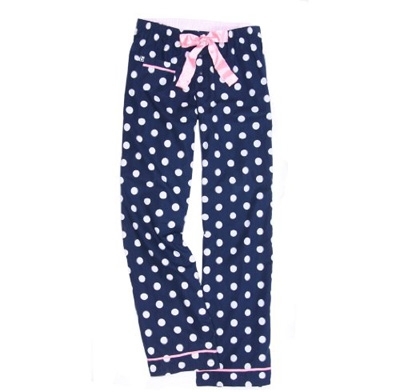 Price: $28.99 at amazon.com
Who doesn't own a pair of polka dot lounge pants? Not me! That's why I think these navy blue with shades of pink polka dot pants are so, so adorable! I love the tie, love the length and love that they are super comfortable! What do you ladies think, would you wear these awesome polka dot lounge pants?
---
7

Cupcake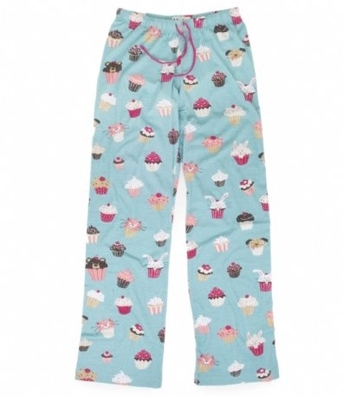 Price: $36.99 at amazon.com
So, not only am I obsessed with pink, but I'm pretty obsessed with cupcakes too. These pants are so perfect for me! I love all the little cupcakes, the shade of blue for the background and I just want to slip into them right now!
Finding the right pajama bottoms is important ladies! After all, even if you're going to bed, you still want to look cute! These are my top 7 pajama bottoms for this winter, what are some of yours? What do you typically wear to bed? For me, it's pajama bottoms and a thermal – totally warm and cuddly!
Top Image Source: weheartit.com
---
Popular
Related
Recent