French Girl Names That Are Pleasing to the Ear ...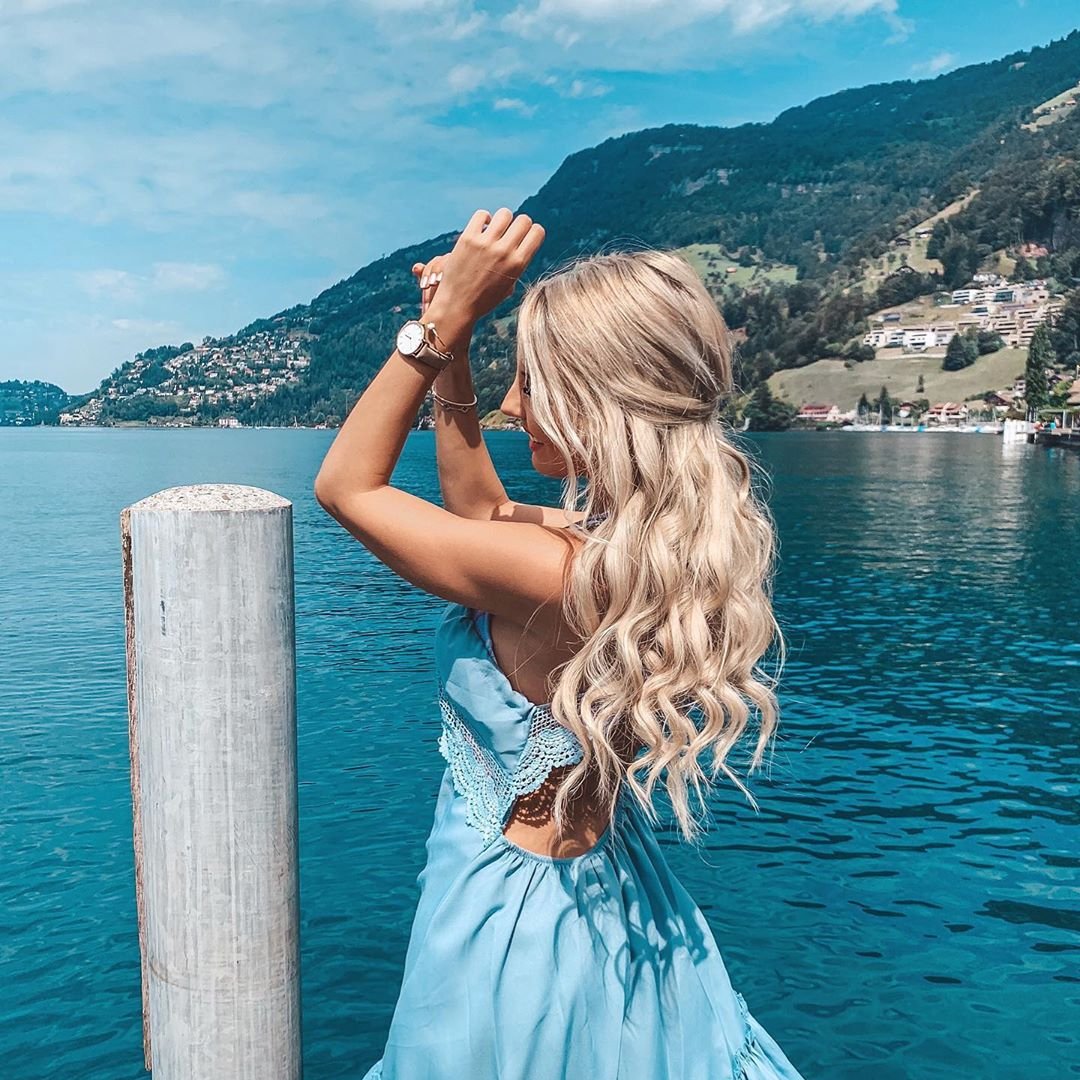 French names are really popular and with good reason. They sound beautiful and have lovely meanings. If you are looking for a beautiful french name for your newborn, look no further. This list has some beautiful french name suggestions with meanings provided for some.
Aaida - Helpful
Aamber - A precious jewel
Abelia - Looks over a flock
Acadia - The land that has plenty
Acelin - A girl born in a high-status family
Acelynn - A noble girl
Adalaide - Noble
Adaline - Noble
Adele - Noble
Adreanna - Graceful like the sea
Aemela - Admirable person
Aemele - Hard-working
Aeris - Flowers
Agathe - Kind-hearted
Aimee - Beloved
Alice - Truth
Alicia - Noble birth
Alison - Noble
Alodie - wealthy
Alycia - Responsible
Alydia - Unique vision
Alyssa - Rational and trustworthy
Amandine - Active and Bright
Amelia - Hard-working
Amy - Beloved and Nurturing
Anais - Gracious, Merciful and Friendly
Angeline - Angels sent from heaven
Annebelle - Easy to love
Annette - Graceful
Annie - Grace
Antoinette - Beautiful flower
Arielle - Lioness
Aubree/Aubri - Elf ruler
Audree - A divine strength
Ava - Bird
Aylee - Hazlenut tree/ Bird
Bayleigh - Berry wood
Beatrice - Brings Joy
Belle - Beautiful
Bernadette - Brave
Beyonce - Beyond others
Biana - Fair skinned
Bridgette - She is on her way upwards.
Brieanna - A woman from a place called Brie
Chloe - Fresh blooming
Cadence - Rhythm
Calia - A lady from the forest
Calantha - Beautiful flower
Camille - Pure
Caressa - Gentle
Carole - Strong
Celestine - Heavenly
Celia - One from heaven
Celine - Heavenly
Chanel - Pipeline
Chantalle - A small stone
Charlotte - Feminine form of Charles
Cher - Darling
Cheri - Cherry
Cielle - Sky
Citrine - Quartz
Claira - Bright and clear
Clara - Distinguished
Clementine - Merciful
Colette - Victorious
Constance - Firm and dependable
Darcia - The dark one
Darleen - Charming
Diane - Huntress
Dianna - Swift and beautiful
Dion - Has an open heart
Dory - A beautiful gracious lady
Dotty - Gentle and sweet
Edelie - Has high qualities and principles
Edonia - High standards
Eilleen - Bright and shining light
Elaina - Bright light
Elayne - Ray of light
Elicia - Well-spoken
Ella - Fairy
Elsa - Truth
Emily - Hard-working
Emmy - Hard-working
Estelle - Bright sparkling stars
Eva - Life
Felicity - Good luck and fortune
Floria - Flowering
Floriana - Blossoming
Francine - Free person
Gai - Merry, easy-going
Giselle - Pledge, hostage
Hanna - God's gift
Harriett - Lord of the manor
Holly - Red Berries
Inaya - Concern
Ines - Gentle and pure
Iris - Rainbow
Ivy - Flower
Julia -Youthful
Jacinthe
Jacqueline
Jacquie
Janine
Josette
Josaine
Jeanette
Jeanna
Juditha
Juillet
Joanne
Julie
Juliet
Jordane
Jolie
Juliette
Jordane
Justice
Josephine
Justine
Kiki
Landry
Laure
Laurette
Laverne
Leelee
Leontine
Leopoldine
Loire
Lorraine
Lou
Louise
Louisiana
Louisiane
Liana
Liliane
Lucie
Lucille
Lionel
Lucille
Lucinde
Lizette
Lune
Lyle
Lynette
Lys
Léonne
Léa - A person who brings good news
Lina - Tender and delicate
Louise - Renowned fighter
Lucréce
Mila - Gracious and beautiful
Madelyn
Maelle
Maelys
Maeva
Magdala
Madelaine
Madeleine
Mai
Mailys
Mallory
Madella
Marie
Manon
Marielle
Marceline
Marietta
Marcelle
Mardi
Margo
Margot
Martella
Marian
Martine
Mariann
Marianne
Maurelle
Maurice
Maribel
Mauve
Michéle
Mavis
Mignon
Maxime
Milicent
Melani
Mimi
Melisande
Melisandre
Mellicent
Monet
Micheline
Michelle
Monique
Mystique
Mélaine
Natalie
Nadine
Nancy
Nicole
Nicolette
Noelle
Noel
Nynette
Oceane
Octava
Odalis
Odetta
Ofilia
Oralie
Océane
Odette
Orleane
Orly
Pauline
Paméla
Paris
Perline
Paule
Philippine
Prewdence
Pierra
Quincy
Rachelle
Renae
Rafaella
Renée
Raine
Robertina
Remy
Régine
Rosalie
Rosemarie
Rosette
Rosine
Réba
Sabine
Sacha
Sandrine
Satine
Seraphine
Seva
Sherry
Sophie
Sidney
Suzanne
Sybille
Suzette
Simone
Sylvette
Sylvie
Solange
Séraphine
Tali
Typhaine
Tali
Tracy
Valentine
Valerie
Vanille
Veira
Vivienne
Victorine
Véra
Villette
Viole
Violette
Xaverie
YevetteYolande
Yolanthe
ZenobieZele
Zenna
These are beautiful female french names that will make your child feel special.
{{#comments_count}} Show Commnents ({{comments_count}}) {{/comments_count}}