I'd like to share with you some ways to decorate a blank wall to add a little life to your home. After all, our home is our haven. It's what we wake up to each day, and what we return to at the end of the day. It should be filled with things that enhance our mood, make it pleasant to look at, and also provide a sense of comfort. Blank walls do none of those things ladies! You don't have to be a decorator to incorporate a few ways to decorate a blank wall in your home. It doesn't even take a lot of money or time. Try some of my favorites, and feel free to add yours below in the comments section. I could always use a new idea!
---
1

Shelves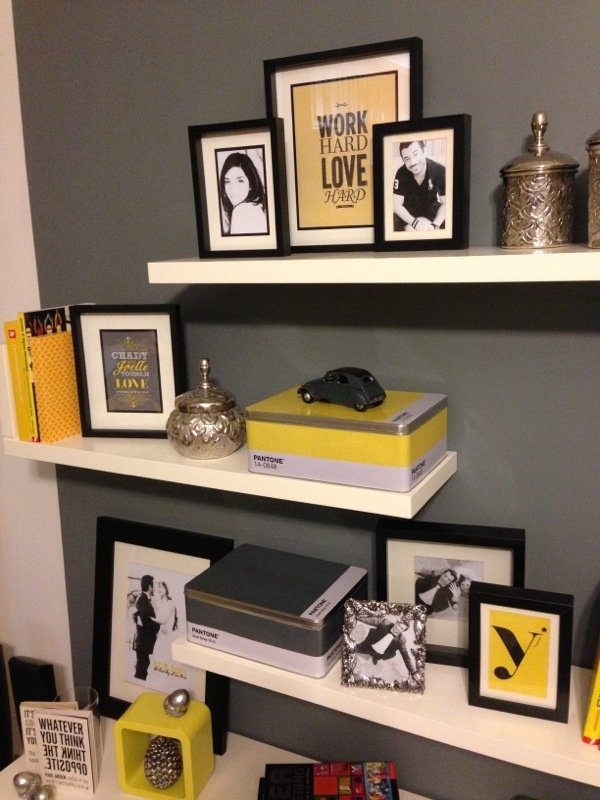 Shelves create definition, appeal, and are one of the best ways to decorate a blank wall. They're also a canvas for special items of your choice: that great vase your mom got you that you have no idea what to do with; your favorite picture of you and your dog; or perhaps a flower that has yet to find the right home in your house. One fun thing I like to do is change out the few items on my shelf each month to keep it looking fresh and spark my interest. This is such a simple tip, and all you need is a shelf, or even a piece of painted and finished wood, along with a few nails and a hammer. And by the way, all of you should have a few nails and a hammer lying around. It's just good measure!
---
2

Pictures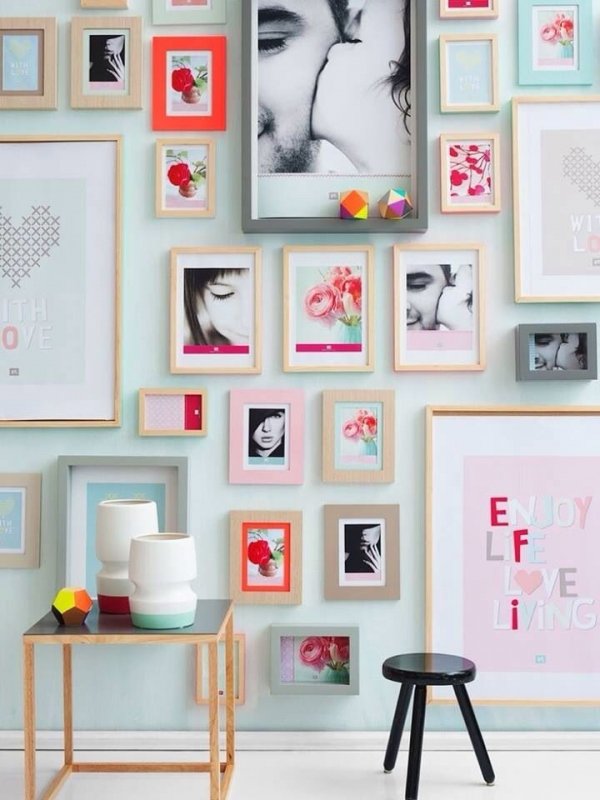 Obviously, pictures are a given when it comes to decorating a blank wall. Be creative though, and don't just opt for the traditional "picture wall" that you see way too often. Don't overcrowd the wall, but consider getting a large frame that has multiple photo frames within it, like a collage, or perhaps group the pictures on your wall in a decorative pattern. You can find many ideas on Pinterest for inspiration! Pictures of things you love or that inspire you are a great way to decorate a blank wall and they'll bring comfort to you just by looking at them.
---
3

Paint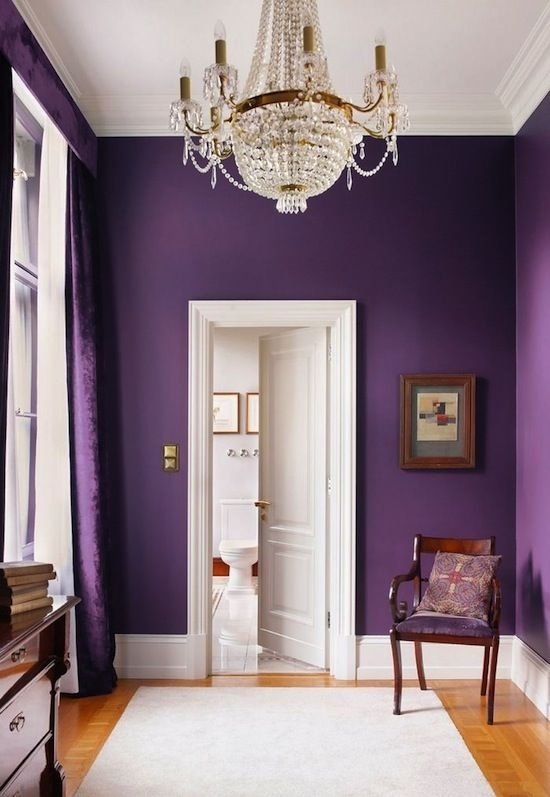 If you wall is white, paint it! In fact, painting just one wall in a room a color that matches the rest of the room is a great decorating trend. You could always add items later, but a splash of paint is a simple way to add a little life when nothing else works.
---
4

Canvas Art
I love canvas art, and have some black and white canvas pieces of New York on one of my walls in my room. They add a soft, sophisticated touch, and are some of my favorite pieces of art. Canvas art is a bit more contemporary and modern than traditional picture frames. Give it a try, and I bet you'll love it too!
---
5

Inspiring Quotes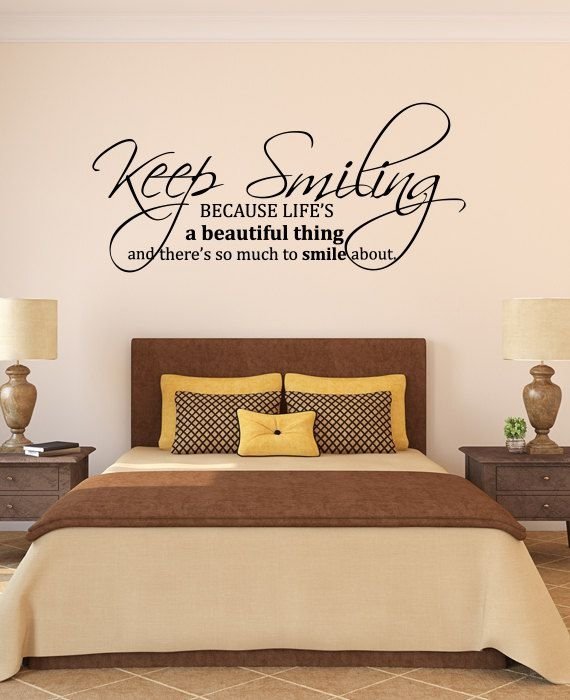 I'm sure you've seen pieces of art that have inspiring quotes on them. These are also great ways to decorate a blank wall. When nothing else works, these do! Pick items that work for you, or if you're really crafty, you can even stencil these quotes on your wall yourself. There are many calligraphy stencils for large prints like these, and you can find them in various craft and art stores, or order them online.
---
6

Large Clocks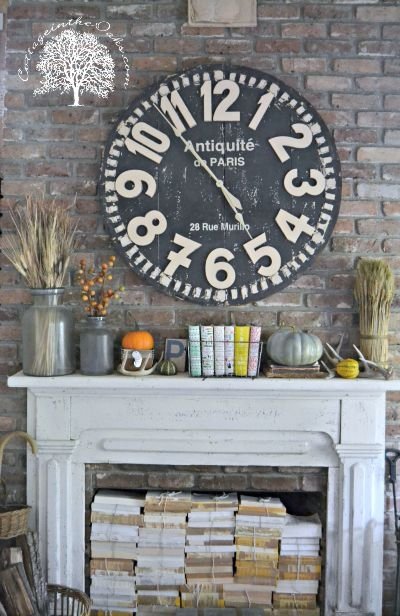 I also love large clocks, and they're a great item to put on a blank wall, especially if it's in an entryway, or another area that you visit upon leaving and arriving into the home. They also work well on walls that might be in an odd area to decorate. Clocks add a sense of routine and awareness, which is great to have as an element in your home. They're also lovely, and many are actually very trendy. Don't have one? Visit an antique store or thrift sale. You're likely to find a real gem of one there with tons of character!
7

A Lamp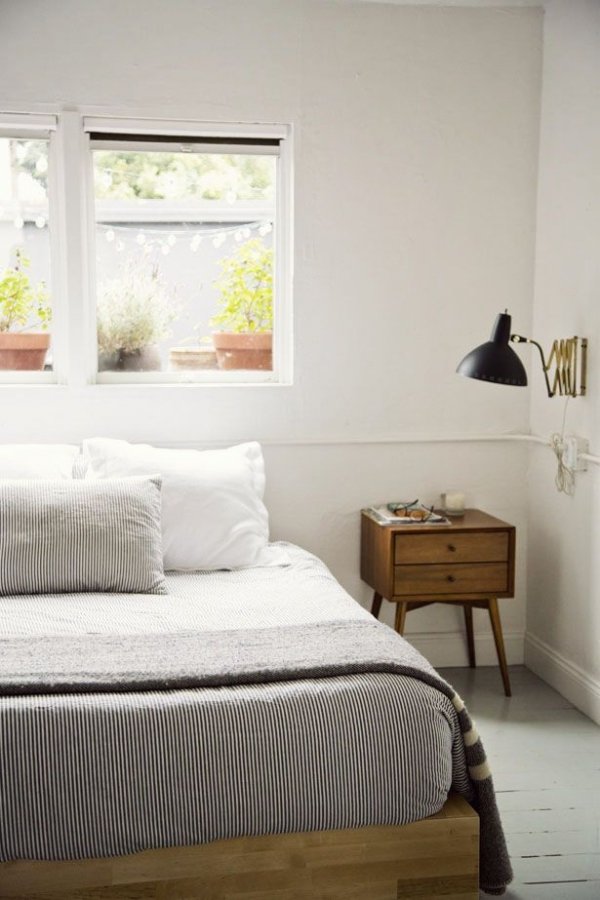 I love lamps that attach to the wall, and they make a great decor item. If you have a blank wall, I suggest either installing a lamp that attaches to the wall, which will illuminate the space, or placing a floor lamp against the wall, with perhaps a large plant underneath. This is simple, adds life to the area, and makes it look more cozy like any home should feel.
Do you have a way you like to decorate blank walls in your home? What's your top tip?
---
Comments
Popular
Related
Recent