I love realistic works of art, don't you? Having no talent for painting, drawing, sculpting, or carving myself, I'm always envious of people who can express themselves this way. Although I love different genres as well, like abstract art and surrealism, I'm a huge fan of realistic pieces, simply because they're interesting. There are so many fabulous artists who specialize in realistic works of art. Here you'll find some of my favorites in all sorts of mediums, and I invite you to share your favorite realistic artists as well!
Table of contents:
1

Downpour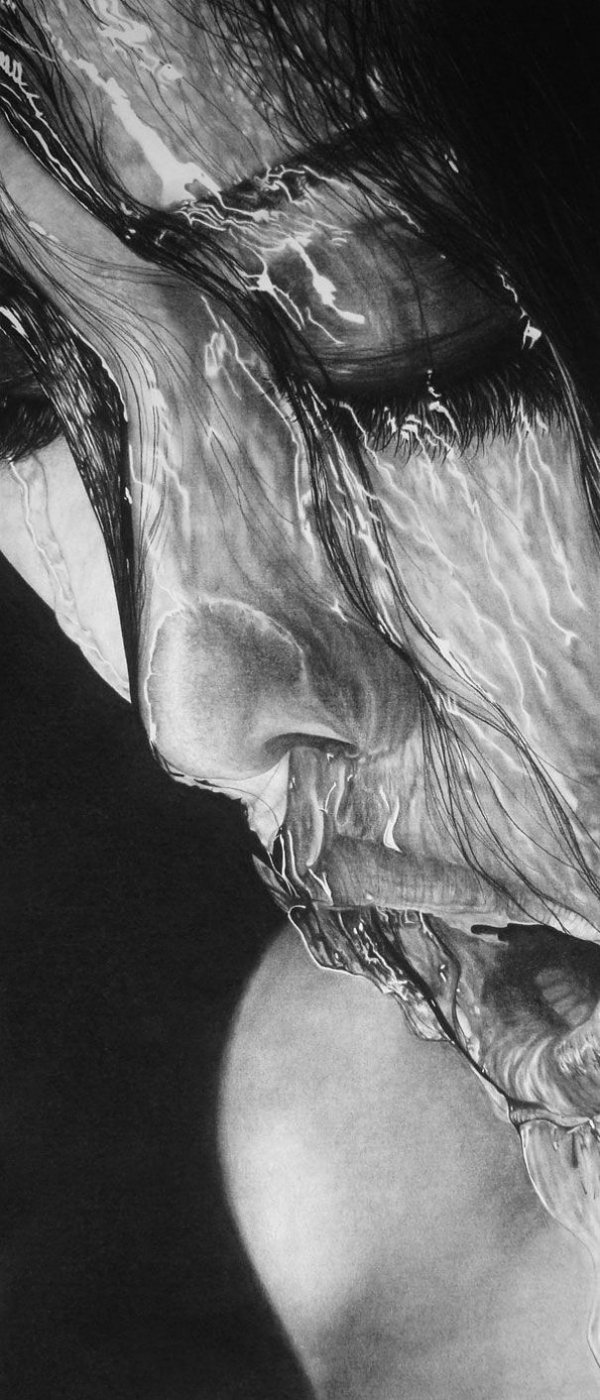 Via 40 Hyper Realistic Artworks That ...
I can't believe this isn't a photograph, and given the tools used, I also can't believe the amount of emotion in this. It's one of the most powerful works of art I've ever seen, realistic or otherwise. Is that pain, passion, surprise?
2

Wooden Sculpture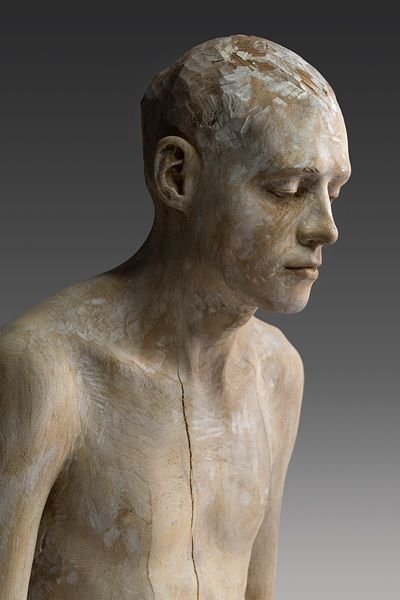 Via Stunningly Life-Like Wooden Figure Sculptures ...
This wooden sculpture is the work of Bruno Walpoth, and it's unbelievable. There's so much nuanced expression in this man's face.
3

Wading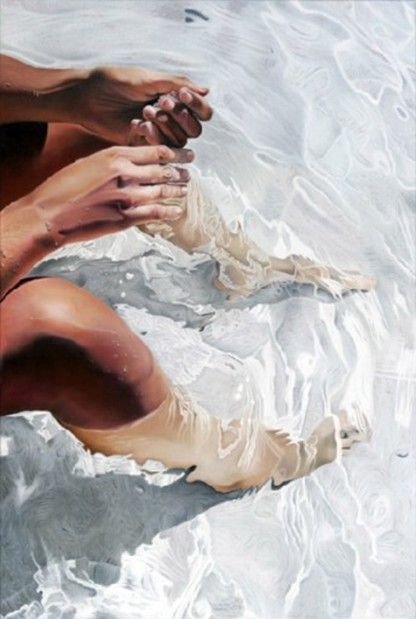 Via Painting in general. Un fragmento ...
Though you can tell this is a painting, it's a close contest. The lighting and the colors are amazing, and the hands and drops of water on the leg look extremely realistic.
4

Here, Kitty Kitty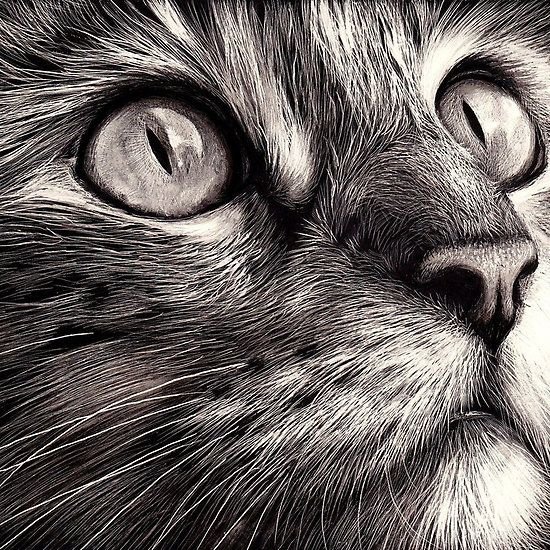 Via Cat's face - scratchboard art ...
This could easily be a photo of a cat. Every single hair looks real, and that expression is unquestionably feline.
5

Hyper-realism by Omar Ortiz
Via Hyper-Realistic Nude Paintings by Omar ...
Omar Ortiz is an amazing artist, just amazing. Look at those skin tones, and the detail in the bone structure, the hair, and the muscles!
6

Something in Your Eyes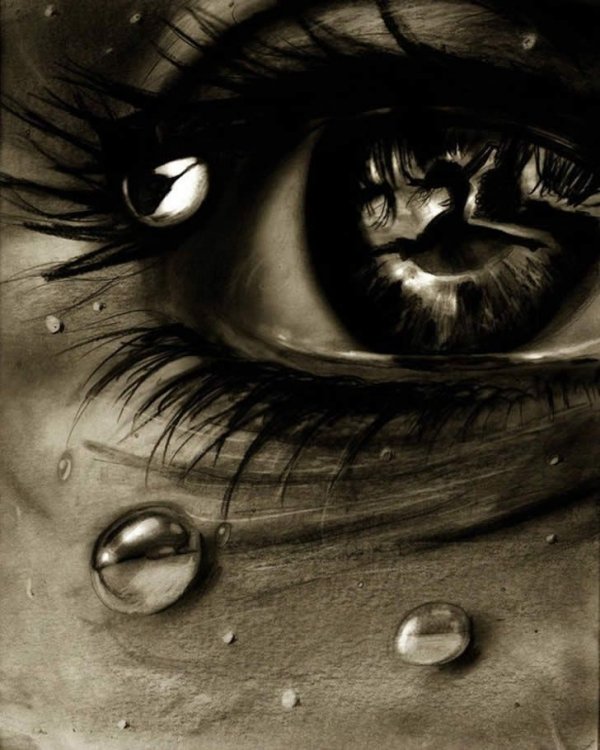 Via Something in Your Eyes
This is realistic right down to the small lines under the eye. What do you think this eye is looking at?
7

Baby Drawing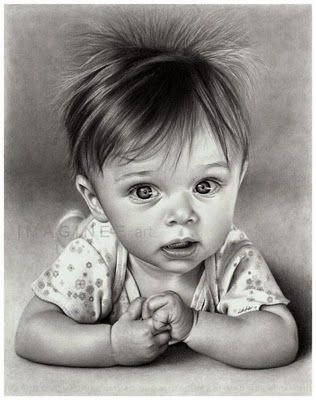 Via 40 Realistic pencil drawing art ...
How adorable is this little guy? This might be drawn in pencil, but it looks like you can reach out and pinch those little cheeks.
8

Paper-Craft Bird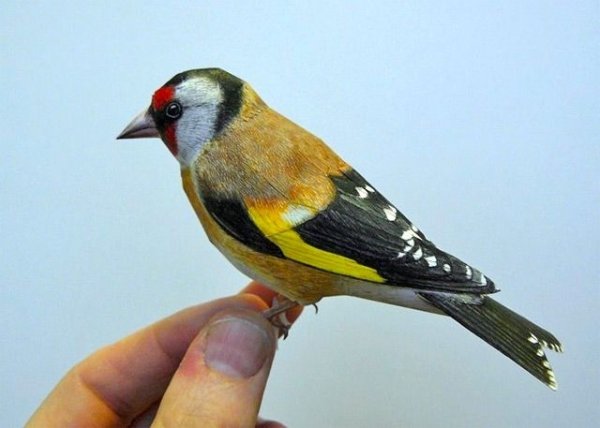 Via Realistic Birds Made from Paper ...
Johan Scherft creates these beautiful birds, and they're paper-crafted. He first paints using watercolors and only then folds and glues his gorgeous creations. Doesn't it look ready to take flight, or maybe slip into the birdbath?
9

Portrait or Photograph?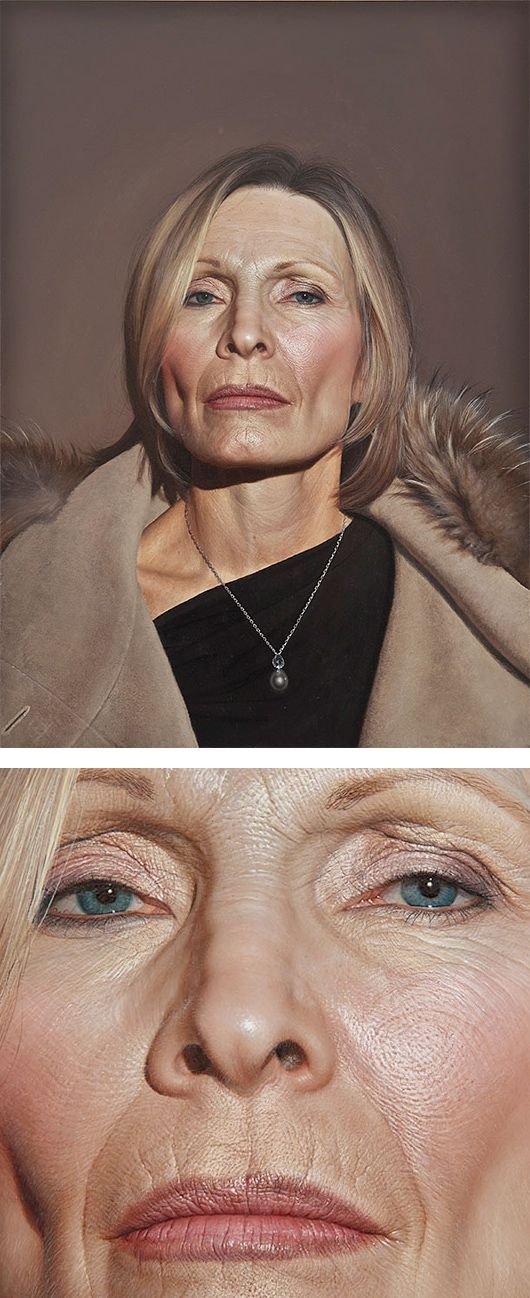 Via Hyper-Realistic Paintings by Bryan Drury ...
Artist Bryan Drury makes it very hard to tell. This piece is stunning, in no small part because of all the details – the fine lines and wrinkles, the slight scowl, that wonderfully haughty expression!
10

Love in the Rain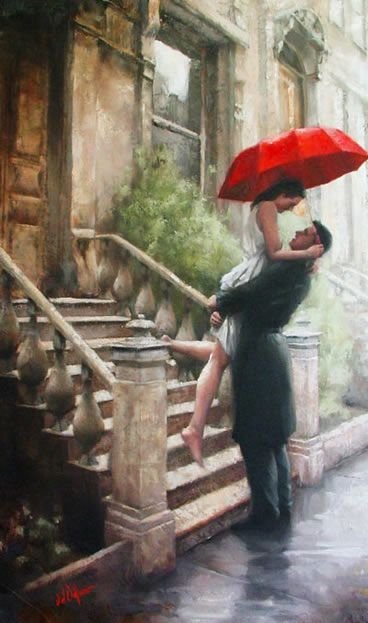 Via Artodyssey
You can feel the adoration and excitement coming through this painting. Picture it: NYC sidewalk, their smiles even brighter than that vibrant umbrella.
11

Perfect Pencil Drawing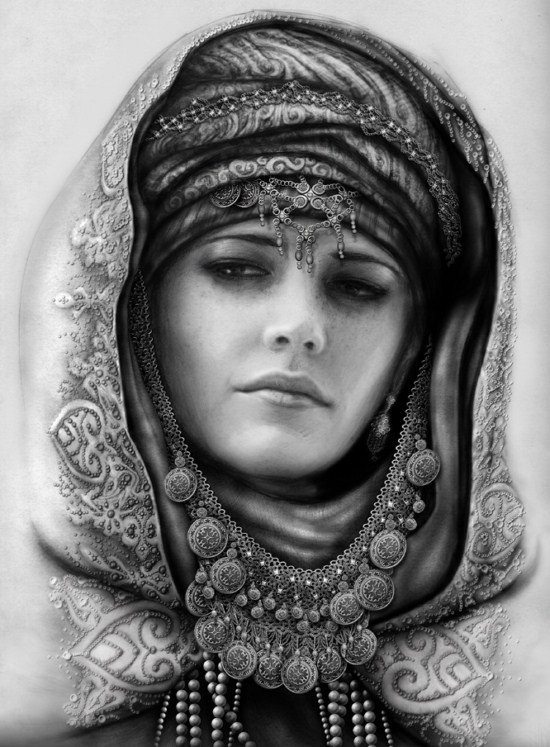 Via Best Celebrities Realistic Pencil Drawings ...
The details in this drawing kill me. Even though it's all black and white and shades of grey, it's so well done that you can almost see the vibrant colors.
12

On the Beach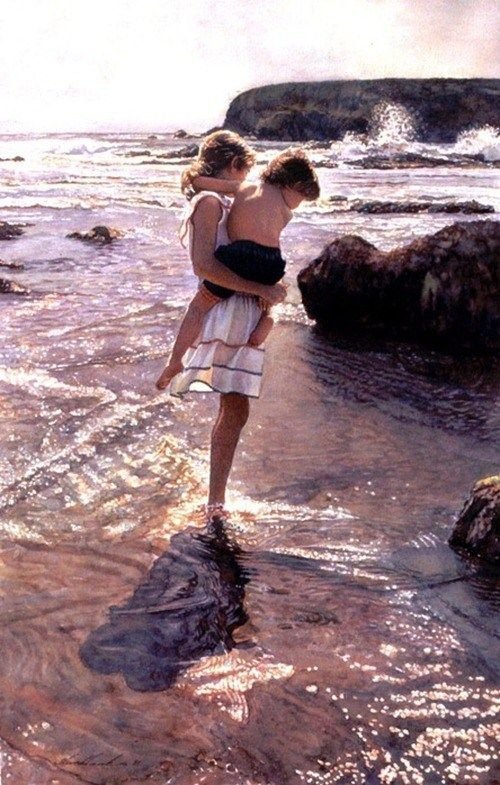 Via 30 Shockingly Realistic Watercolor Paintings ...
Steve Hanks does beautiful watercolors. Can't you feel the sun and smell the sea salt in the air?
13

Larger than Life Sculpture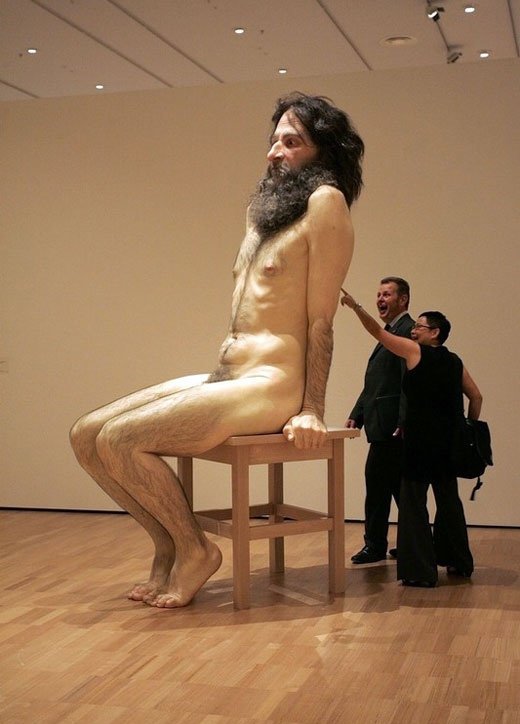 Via Гиперреалист Рон Мьюек
This large sculpture is the work of Ron Mueck. I love that he didn't choose a traditionally "beautiful" subject, because this large, detailed man is beautiful just the way he is.
14

Dripping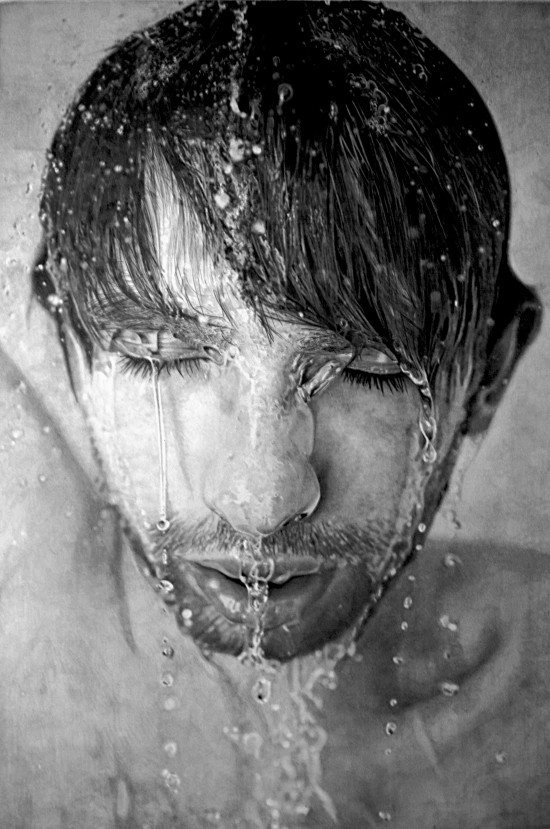 Via Paul Cadden's Hyperrealistic Drawings Made ...
Paul Cadden does such phenomenal work. Artists who are skilled with pencils and ink pens seem to love using water in their pictures, but you won't hear me complaining. Like the very first piece, there's so much subtle emotion here.
15

Ravishing Redhead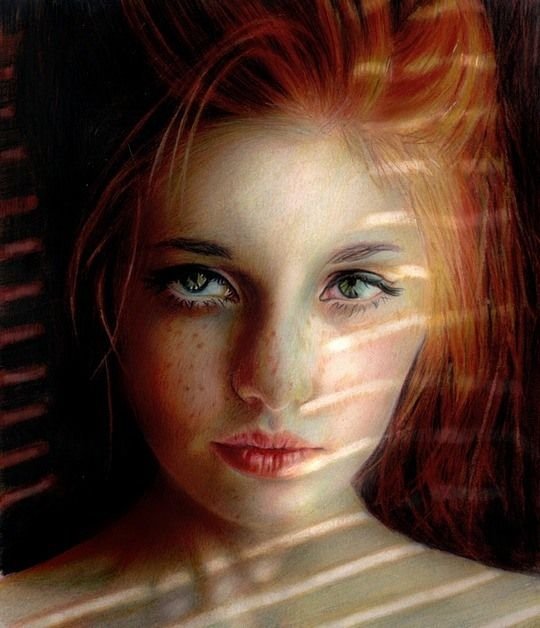 Via Realistic Illustrations by Brian Scott ...
This is one of my favorite drawings ever, and not just because I have such a thing for redheads (sorry, Heather!). Brian Scott did this with colored pencils, can you believe that?
16

Jared Leto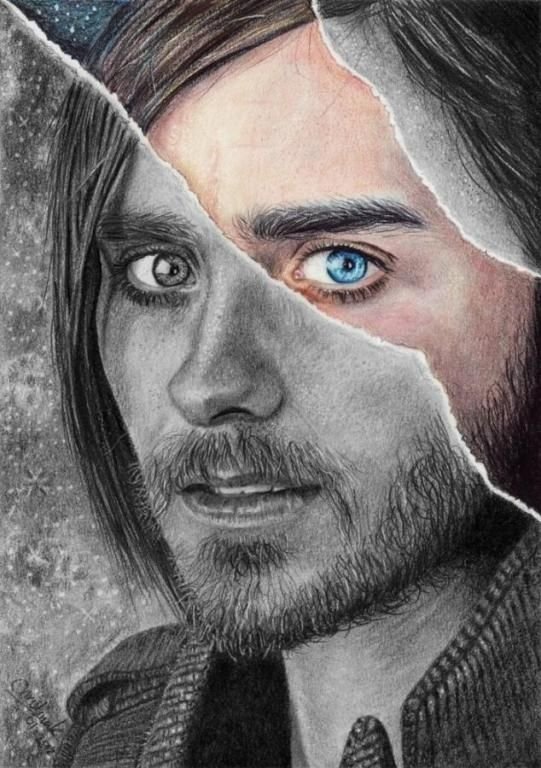 Via 35 Mindblowing Realistic Pencil Drawings ...
So I have a thing for Jared Leto too, and I just couldn't resist including this. That one blue eye!
17

In His Hands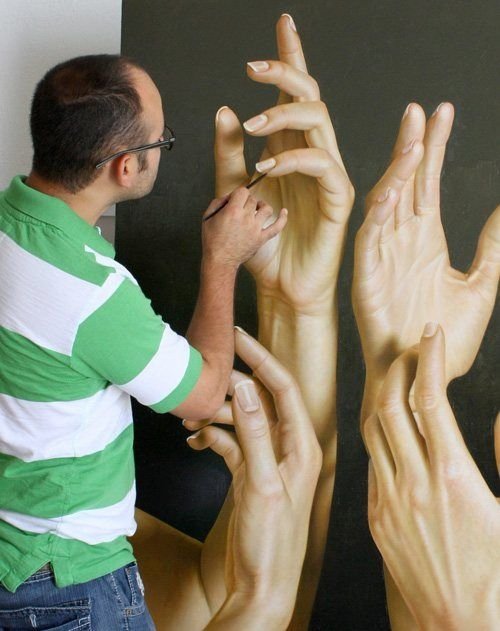 Via Photorealistic Beauty | Artlandian
See what I was saying about Omar Ortiz? Those hands are stunning. I love the curve of the fingers, the supplication seen in the gestures.
18

Illuminated Beauty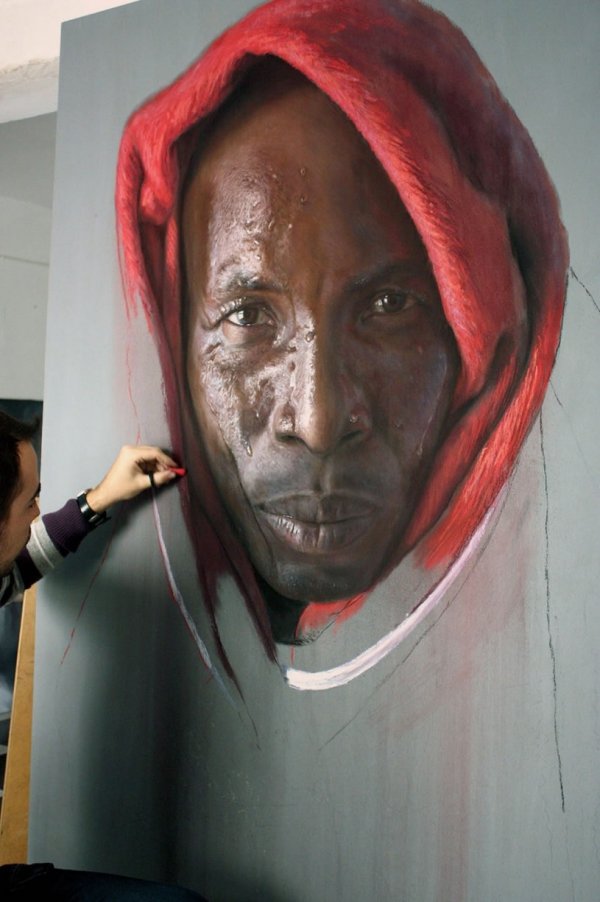 Via WIP: Realistic Portraits
Ruben Belloso Adorna uses pastels to draw, and the result is breathtaking. From the light on one side of the face to the warm, rich skin tones and the pop of color, I'm speechless.
19

Breaking Waves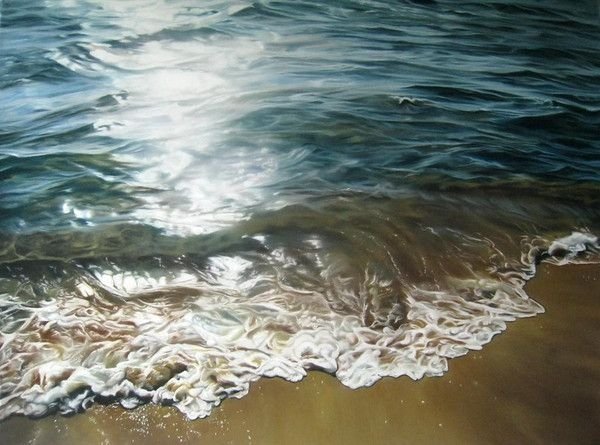 Via Israel #2
Down to the sunlight on the water and the foam from the waves, this is so realistic it looks like a photograph.
20

Maybe It's Maybelline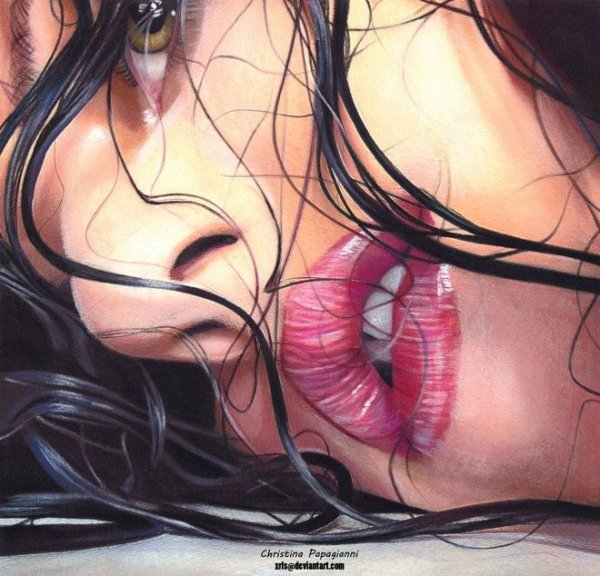 Via 25 Hyper-Realistic Color Pencil Drawings ...
That's a little cheesy, but this could easily be an ad for lipstick – look at those lips! Christina Papagianni even manages to make the lip-lines look exquisite, and each strand of hair is perfection.
21

Steve Hanks, Take Two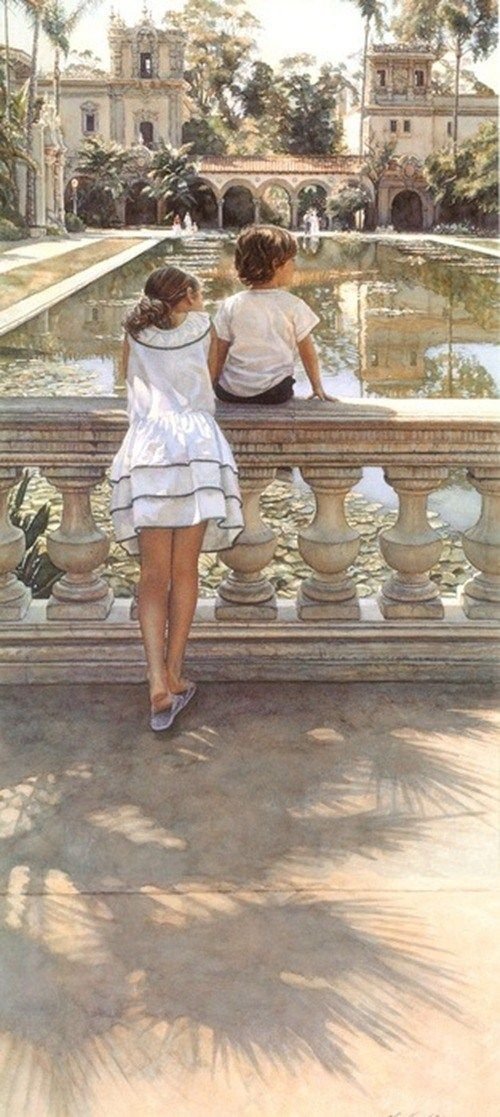 Via 30 Shockingly Realistic Watercolor Paintings ...
It's hard to believe this is a watercolor and not a perfectly posed picture.
22

Repose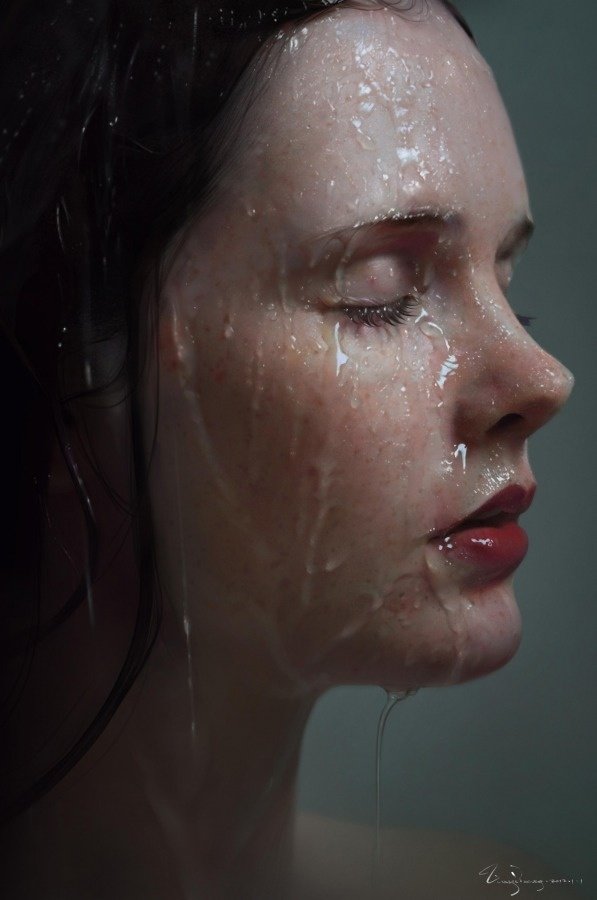 Via cghub.com
See, more water! The drips and dribbles look so real, and I love the look on this woman's face, even with her eyes closed.
23

The Eyes of Age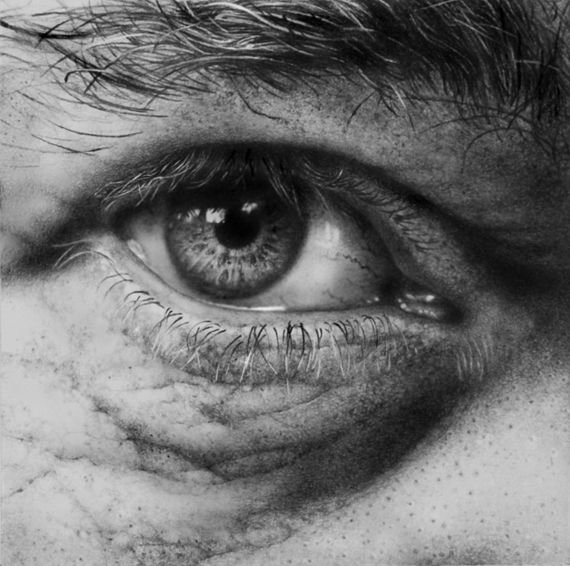 Via Photorealistic Pencil Drawings of the ...
This pencil drawing by Armin Mersmann is unbelievable. This eye has seen so much. What do you see in this man's eye?
24

One Feather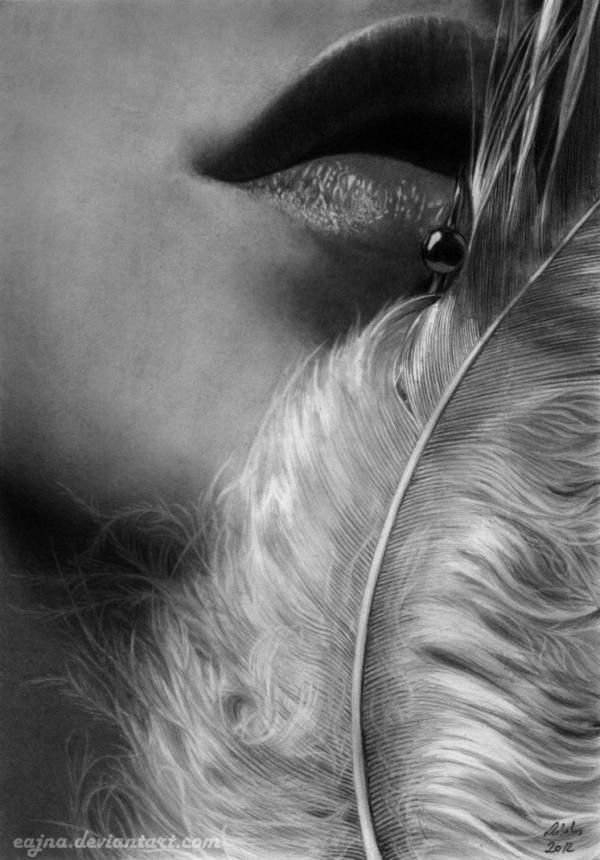 Via Pencil Drawings by eajna | ...
Actually, this piece is titled "Gentle," by DeviantArt artist eajna. I love everything about it – the luscious lips, the skin, the lip ring, and that exquisite, flawless feather ...
25

Close-up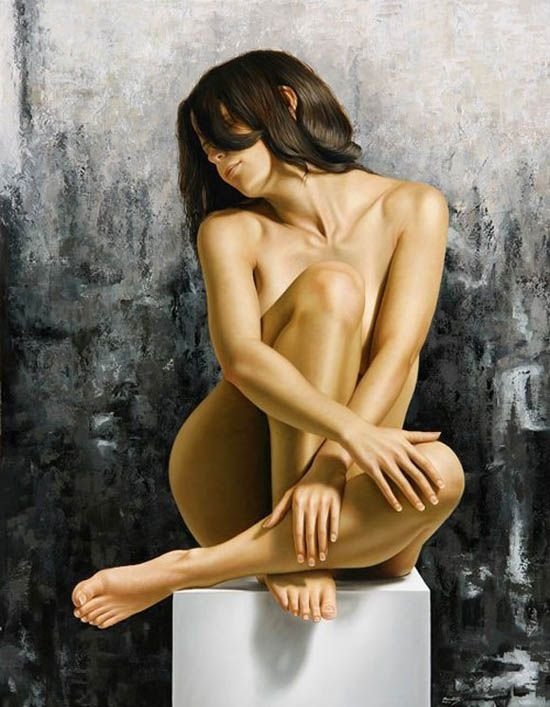 Via 60+ Mind-Blowing (Hyper) Photo-Realistic Paintings
This is a closer look at one of Omar Ortiz's pieces. Take a look at the details, the warmth in the skin, the collarbones, the forearms, the muscles in her neck – stunning!
26

Mystique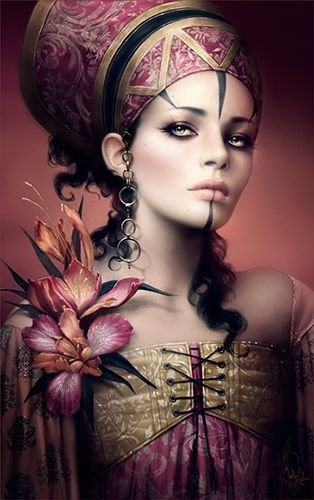 Via Mélanie Delon - Illustrator
This is the work of Mélanie Delon – remember the name. I love the colors, the clothing, the flowers, but those eyes really kill me.
27

Smile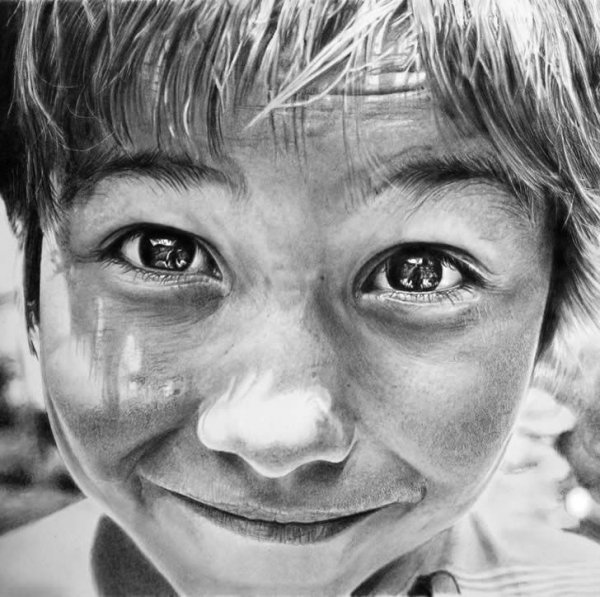 Via illusion.scene360.com
That smile! Franco Clun, an Italian artist who specializes in watercolor pencils and mechanical pencils, absolutely nailed it.
28

Parenthood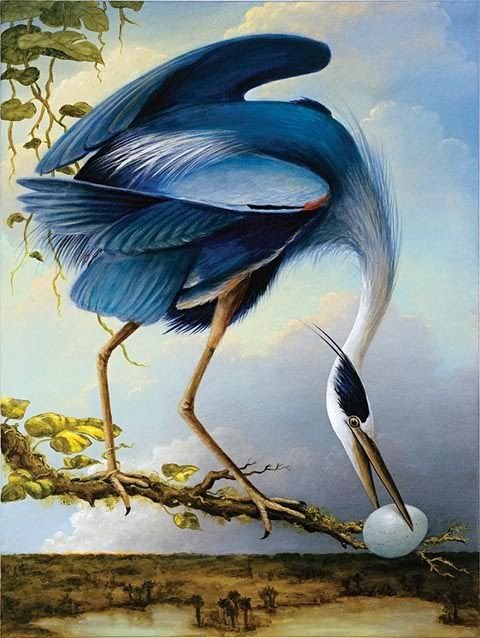 Via Kevin Sloan
Kevin Sloan is well known for his paintings of animals and nature. I love the colors in this piece so much.
29

Le Temps Est Venu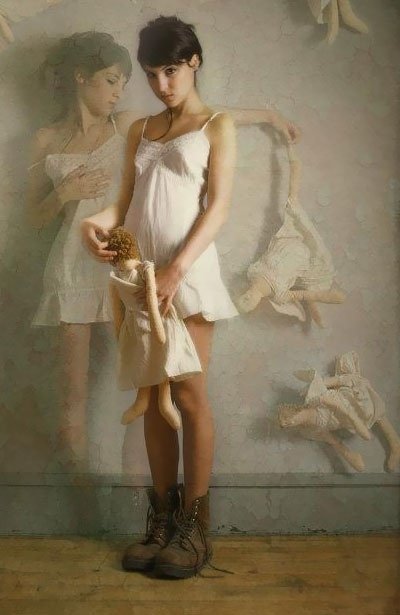 Via Louis Treserras, 1958 | Tutt'Art@ ...
This really speaks to me. Louis Treserras has a special touch. I would love to have a print of this in my house.
30

Hyper Real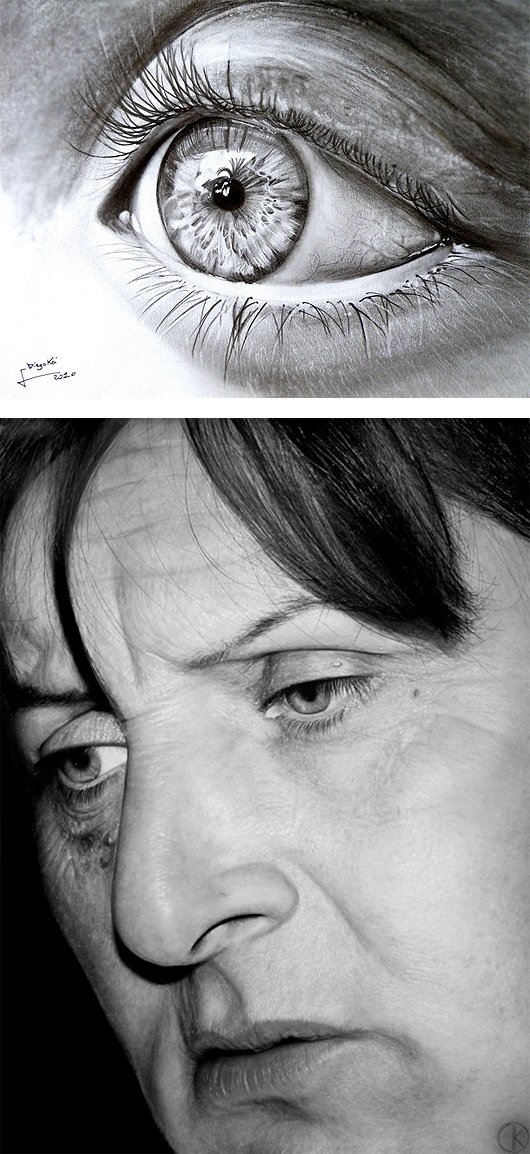 Via Hyper-Realistic Drawings by Diego Fazio ...
Diego Fazio has a special touch as well. You could get lost in that eye.
31

Just Grapes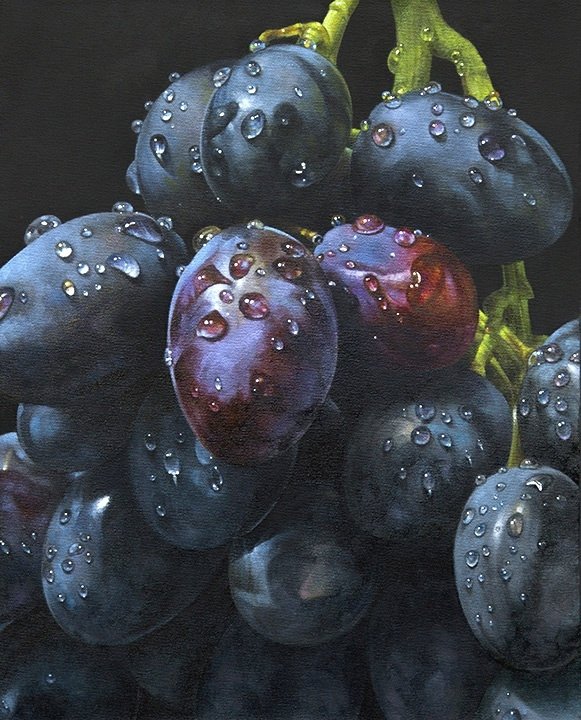 Via Paintings in Oil
Just grapes, but these look ripe for the picking. Can't you taste them? You can feel the skin burst between your teeth and the juice run over your tongue. So gorgeous!
32

Lemons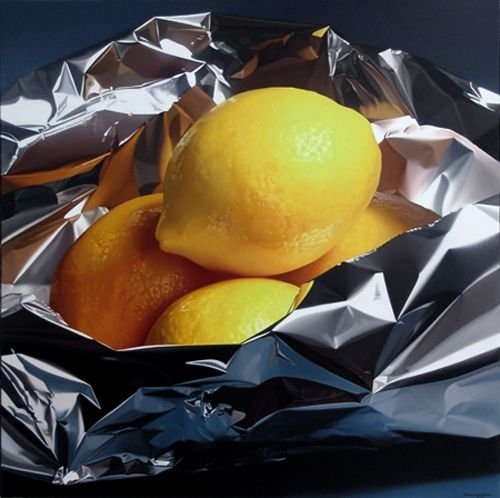 Via zillamag.com
I can't even believe those aren't real lemons – but that's why Pedro Campos is so awesome.
33

At the Diner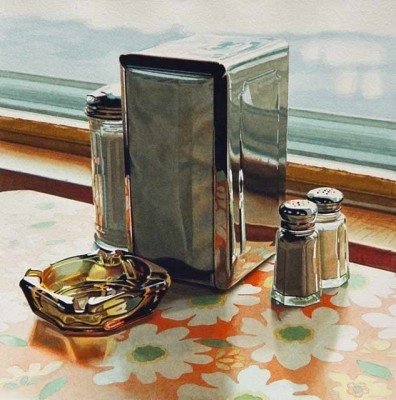 Via Ralph - Bing Images
Lastly, Ralph Goings makes you feel like you're in a classic diner. What are you going to order?
I love art that touches you, no matter what period or trend. Who needs a classification when you're moved by something? Tell me about your favorite artists, whether they specialize in hyper-realism or Impressionism. What pieces speak to you?
Please rate this article