Bubble Baths are a huge, huge part of my life. Seriously ladies, I take bubble baths every single night. They help me unwind and I swear, I come up with my best ideas in my bathtub. The other day, when I ran out of bubble bath, I wanted to search for something fallish, something that makes me think of all of the things that autumn means to me. That's why I created my top 7 bubble baths for the fall season! I know you're gonna love 'em!
---
1

Caramel Apple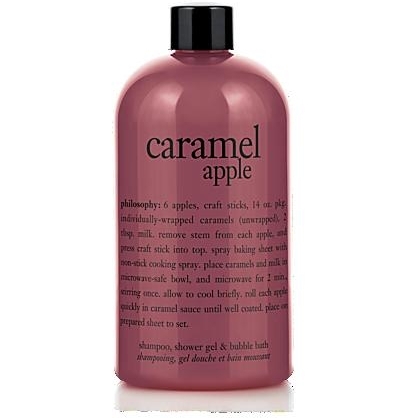 Price: $16.00 at philosophy.com
Whenever autumn rolls around, I feel the need to buy up a huge bulk of caramel apples from the store (seriously – it's almost like I think they'll run out or something). So this is one of the bubble baths that absolutely makes total sense to me! I love the scent, it's rich and smells just like you're taking a big bite outta a caramel apple. Try it ladies, you won't ever want to get out of your bathtub!
---
2

Happy by the Fire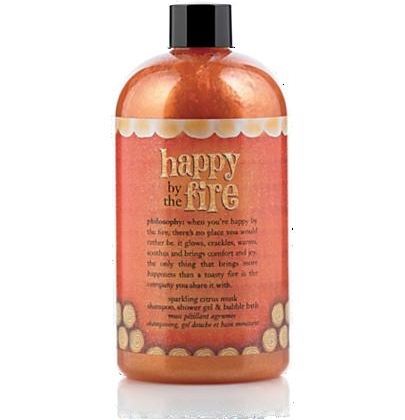 Price: $16.00 at philosophy.com
One of my favorite pastimes in the fall is to sit by the fire. I love the crackle, the smell and the heat of it all. Phiosophy cosmetics has done it again in their bubble baths and has captured the scent of sitting by the fire. It's got some citrus notes, it's totally filled with comfort vibes – it smells just like fall!
---
3

Candy Corn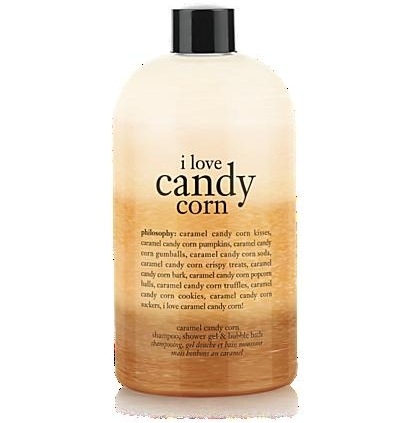 Price: $16.00 at philosophy.com
What's more fall-like than candy corn? As soon as I see these sugary-sweet candies decorating the shelves of stores, I know that fall is right around the corner. This little caramel twisted candy corn bubble bath is awesome to soak in and really will make you feel like you're wrapped up in autumn!
---
4

Pumpkin Spice Muffin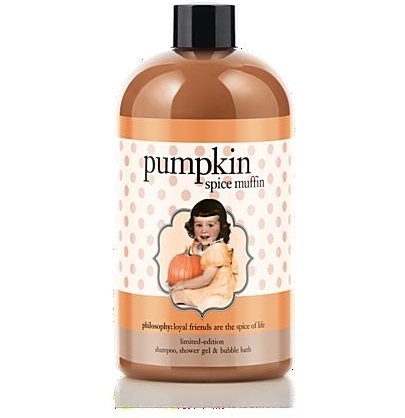 Price: $16.00 at philosophy.com
Autumn is one of the only times that you can get Pumpkin Spice muffins from Starbucks. As soon as I see those little pumpkin muffins on the shelves, I immediately melt. Now that I found this awesome bubble bath? I'm never gonna leave! It smells just like pumpkin spice muffins and while it might not taste like it, your skin will be left silky and sweet-smelling!
---
5

Autumn Air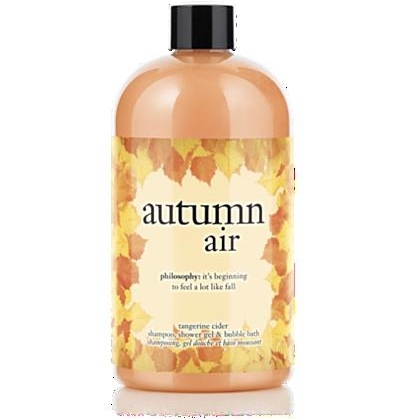 Price: $16.00 at philosophy.com
Have you ever just sit back and smelled the air in fall? It's so inspiring and crisp! This is one of the few bubble baths that actually captures that scent. It has a tangerine cider smell that will make you feel like every day is autumn!
---
6

Harvest Spice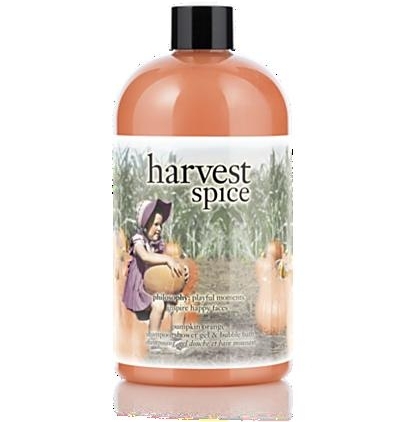 Price: $16.00 at philosophy.com
Harvest Spice is much different than the pumpkin spice bubble baths that we explored before, this one has a playful scent to it. It has pumpkin, orange and even some notes of spice. It's so fun, so sweet and so spicy – I love it!!
7

Mulling Spices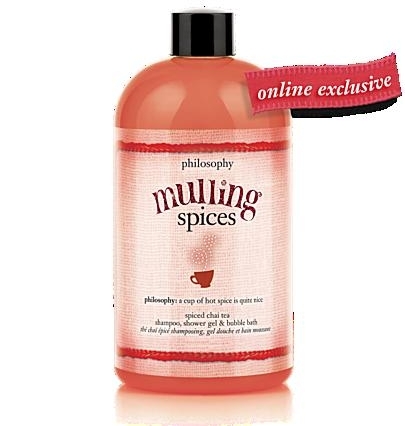 Price: $16.00 at philosophy.com
When the weather starts to become cooler, the first thing that I like to do is make up a huge cup of spiced tea and sit in front of the fire. While it might not be winter yet, it's coming and this is one of the bubble baths that captures that spiced tea scent. It makes me want to curl up right now!
Bubble baths are supposed to be fun and leave your skin smelling so sweet. Since bubble baths are such a huge part of my day, I have to say that I switch out my scents all of the time. With these 7 fall scents, I know that I'll be set all season! What about you ladies, what must-have bubble baths do you have in your bathroom? Share 'em!!
---
Popular
Related
Recent