7 Ways to Be More Involved in Your Family ...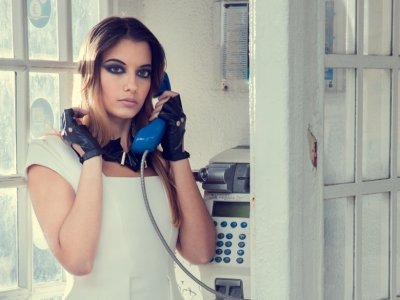 Connecting with your family is important, which is why it is always great to look for ways to be more involved in your family. When you're young it is easy to stay in touch with your family because you see them at holidays and during family vacations. However, as you get older it becomes more difficult to keep in touch. Family members move away and start their own families, and everyone becomes very busy. Despite the fact that it can be difficult to keep in touch, there are plenty of ways to be more involved in your family.
Becoming Facebook friends with your family members is one of the easiest ways to be more involved in your family. It allows you to see what is going on in their lives, and you also get friendly reminders about birthdays. When you do become Facebook friends, remember to leave comments and messages for your family members. It lets them know you are paying attention.
In addition to connecting on Facebook, you can also send emails to your family. In some cases it may be the only way to connect online since not everyone has a Facebook page. The nice thing about sending emails is you can send longer messages.
While technology is a great way to connect, it is always nice to send cards. Receiving a card in the mail makes you feel special, and who doesn't want to feel special? I always try to remember to send cards for birthdays and anniversaries. I also send congratulations cards, get well soon cards, and sympathy cards. There are cards for just about any occasion, so there is no reason not to send them.
Connecting through Facebook, email, and by sending cards are all wonderful ways to get in touch and stay involved in your family. However, they are not the same as actually talking. Try to call your family members every so often. It can be so nice to have a conversation with them, especially those whom you are particularly close to. Calling is also a great way to stay in touch with someone who is busy or doesn't live in the same town.
If you do live close to some of your family members, make time to hang out with them. You can go out to lunch, or you can invite them over to chat. You can also have a movie night. You don't have to hang out with your whole family, just spend time with who's available. My family has Sunday night dinners. It isn't mandatory to come, but, when people are able to, they show up and we have a nice time.
If you can't hang out because of distance, Skype is the next best way to stay involved in your family. Set up a time when you can both Skype and just hang out for awhile. I love using Skype so much because I can actually see the other person. Plus, it is a great way to show your family members a new haircut!
7.

Attend Family Functions
Whenever you are able to, make the effort to attend family functions. Spending time with your family on holidays and birthdays is important. It is equally important to attend special events such as weddings and baby showers. You will be glad you made the effort to go. It is so nice to celebrate in the joy of your family members.
Family is one of the most important things you have. They are always there and they love you no matter what. Making the effort to stay involved in your family will help you stay connected, and with the help of technology it is actually quite easy. How do you stay connected with your family?
{{#comments_count}} Show Commnents ({{comments_count}}) {{/comments_count}}