7 Ways for the Single Girl to Survive a Wedding ...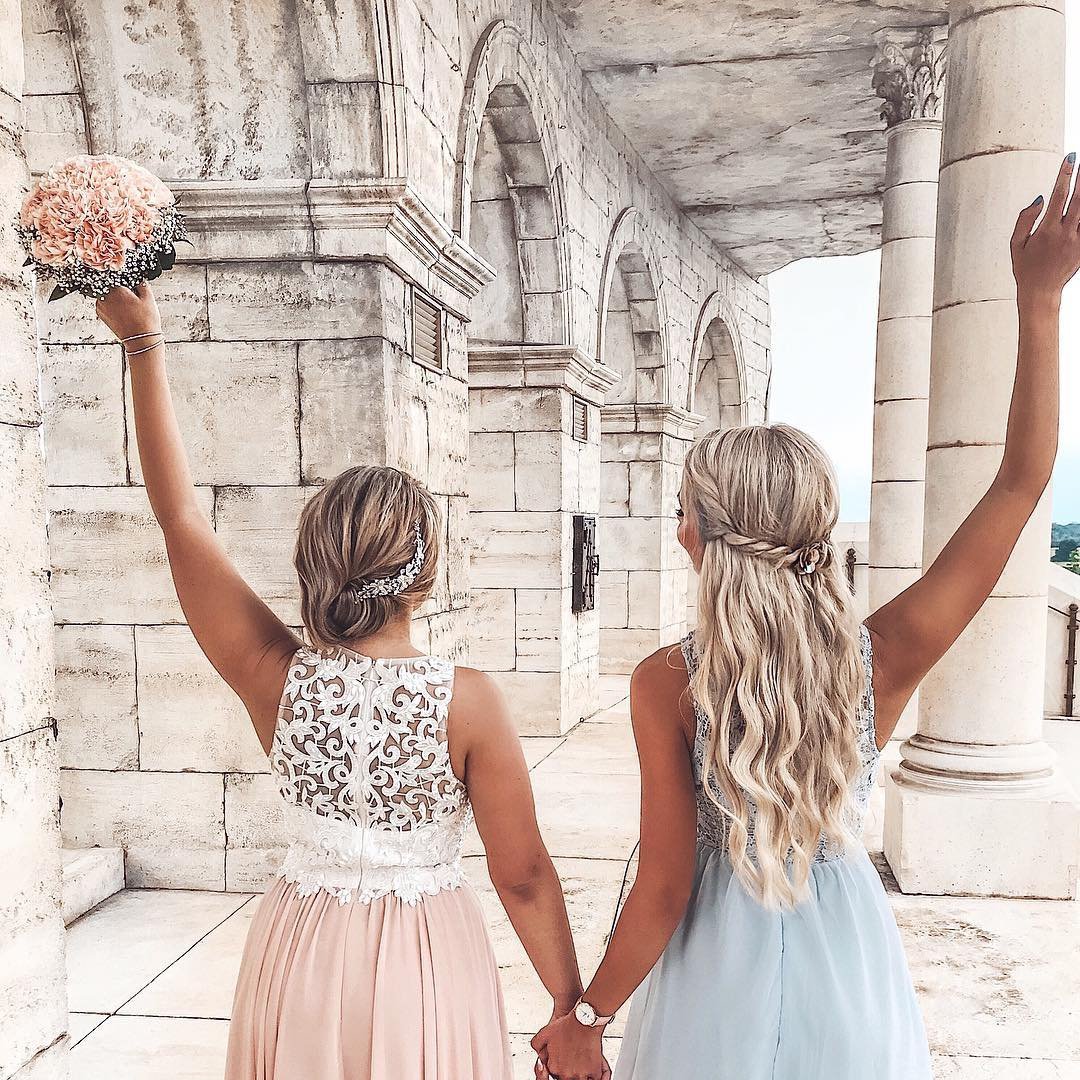 One of the hardest things to endure as a single girl is a wedding. There's always a relative asking when it will be your turn. Most single girls will know it is better to be alone than with the wrong man even at a huge party or celebration so here to help are 7 ways for the single girl to survive a wedding.
1.

If an Excuse to Miss the Wedding Can Be Found, then Use It
Unfortunately, all single girls have friends and family and so it is often necessary to attend a wedding. However if the wedding can be missed due to distance, lack of travel funds or a prior engagement, why not take the opportunity to send a witty and heartfelt apology and congratulations that can be read at the reception.
The single girl who isn't a bridesmaid can hide in a seat during the ceremony and duck into a corner during the reception. A bridesmaid on the other hand usually spends the wedding close to the centre of attention (otherwise known as the bride) – which makes it hard to hide.
3.

Try to Get a Good Seat at the Reception
A good seat at the reception is an important way for the single girl to survive the wedding – it can be the difference between sitting at a table full of other fun young singles or being relegated to the childrens' table.
4.

Wear a Fantastic Outfit
The best way for the single girl to survive a wedding is to do it looking good. Not too desperate but instead find a stunning outfit that looks great and makes everyone realise how happy the single girl really is.
5.

Find a Friend for Backup
Sometimes it is possible to bring along a friend as an extra guest but if not, find someone else at the wedding that may be in the same situation and watch each other's backs.
Don't make fun during the ceremony – at least not where it can be heard. At the reception, don't start making comments about divorce rates or adultery. Keep it light and happy so that everyone can see that just because the girl is single doesn't mean she's sad or bitter. This is especially true when the wedding is for a younger relative. The old maid muttering in the corner is not a good look
7.

If You Drink, Drink Sensibly
It's okay to have a few drinks – they help numb the nuisance of people asking when will it be your turn, but don't have too many. A good way for a single girl to survive a wedding is to head out on the dance floor and have fun, but having too much to drink will just make it look like the single girl is trying to drown her sorrows.
Weddings should be happy occasions whether you are attending because you have to as it's a family event or because it's a dear and beloved friend. If you follow these ways for a single girl to survive a wedding your spinsterhood should pass by unscathed and unremarkably.
If any of you have similar tips to share, I'm sure the singleton readers would love to hear them.
Top Photo Credit: Shandi-lee
{{#comments_count}} Show Commnents ({{comments_count}}) {{/comments_count}}