Barbecues are the epitome of summer and it's nice to spice these shindigs up with unique barbecue ideas every once in a while! Of course any barbecue is enjoyable. They have all the best parts of happiness I could think of: friends, family, food, relaxation and fun! But it's even better when you get creative with your barbecue ideas and have a cool theme! Everybody will remember it because it was so different. Here are my favorite choices for unique themed barbecue ideas!
---
1

All American BBQ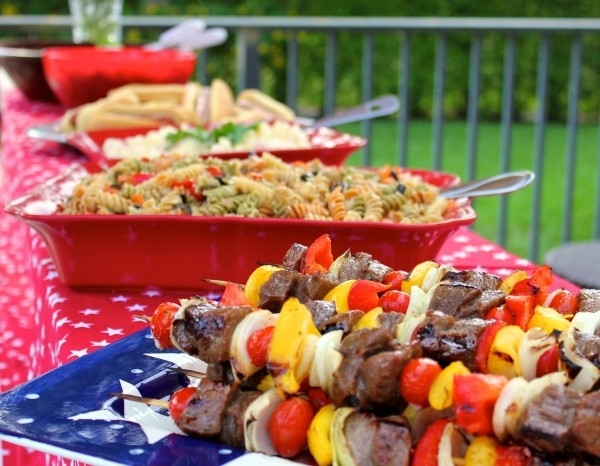 This is a great one, especially during the time of the Fourth of July (Independence Day). Everyone is super patriotic and appreciative of what America has been to them, so this one of the best barbecue ideas I can think of. To do it, you'll need red, white and blue decorations, they could also have stars and stripes to go the extra mile. They even have red, white and blue themed cake recipes. You can find some awesome ways to decorate over at Pinterest! Try serving American style food like Burgers, hot dogs, steak, corn on the cob and potato salad!
---
2

Beach BBQ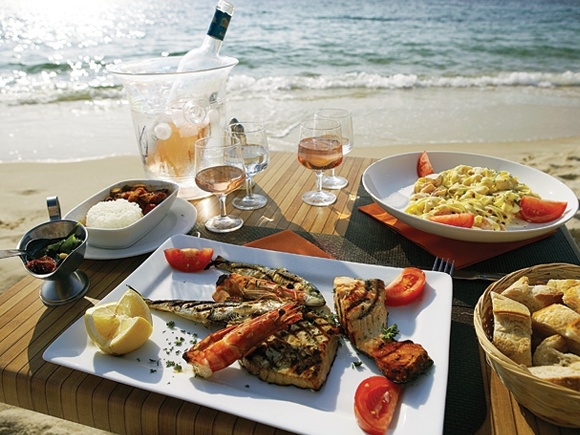 What's better than barbecue and the beach in the summer? Very few things, I would say. These are definitely something I look forward to in the season, and having a barbecue that is beach themed combines the two! It'll make everyone feel at ease, relaxed and happy. You'll need items that resemble the beach, like decorative seashells, starfish, beach umbrellas and chairs, and you could even have decorative vases filled with sand on your table! You could find some of this stuff over at any party themed store like Party City! Try serving tropical themed foods like pineapple and chicken skewers, grilled fruit, and glazed shrimp or fish!
---
3

Southern Style BBQ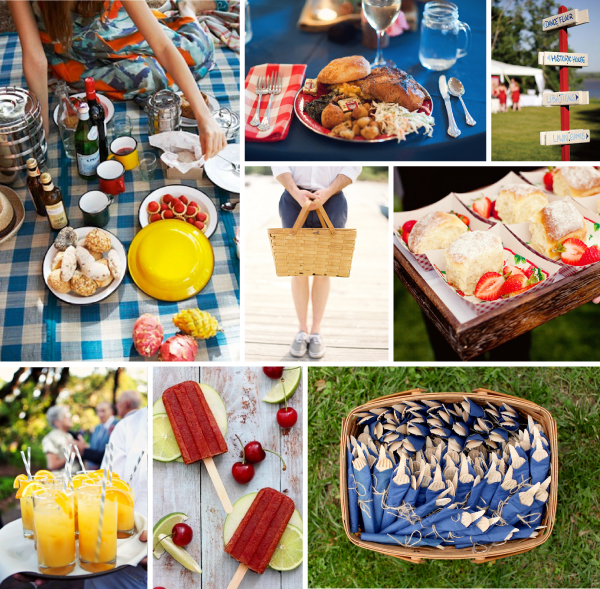 Southerners really know how to get down when it comes to throwing a good barbecue. They keep it simple and irresistible. The food is cooked slow and scrumptious, and the meat is marinated to penetrate the yummy juices. To decorate you will need the classic red and white picnic table cloth, woven baskets, red candles, and big tin tubs to put the cold beverages in ice. You'll definitely need signature foods like pulled pork sandwiches, baked beans, ribs, coleslaw, fried chicken and fruit like watermelon and strawberries. Don't forget to have some lemonade too!
---
4

Luau Tiki BBQ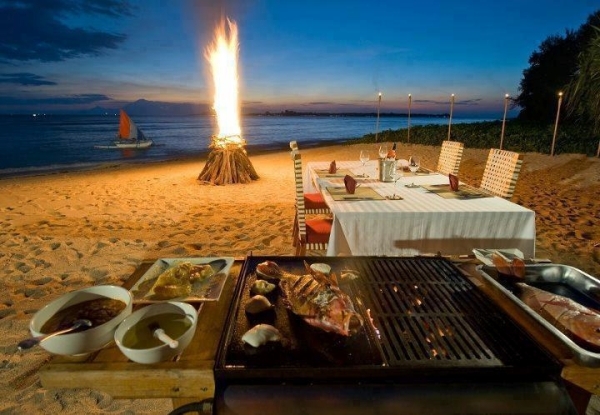 This is a theme that will make you feel like you're in tropical Hawaii. It's colorful, vibrant and fun. You could have a buffet table decorated with tropical flowers, and you could even hang some decorative fish net around them. Make sure to add some colorful deck fringe and tiki lamps across the backyard too! The food should match the Hawaiian theme with food like grilled chicken/pork kabobs, Hawaiian style ham, Hawaiian snack brand chips, fruit salad, coconut, grilled shrimp, and fish! You could even have tropical drinks like Mai Tais! Don't forget to give your guests leis!
---
5

Mexican Fiesta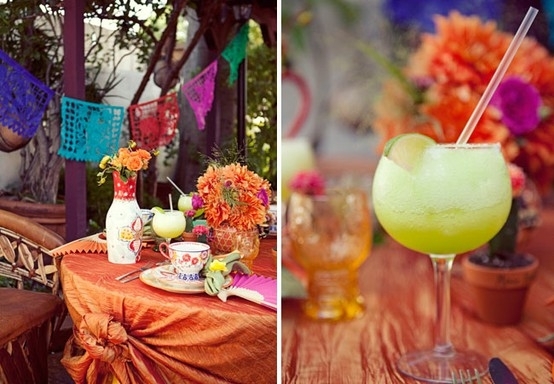 Get down with south of the border barbecues! It's a fun way to incorporate some spiciness into your barbecue. I love Mexican food because it's full of so many intense flavors. The decorations are just as flavorful as the food. Try decorating with the Mexican colors, red, white and green. Add a sombrero on the table, hang up a few piñatas, perhaps a guitar decoration (or a real one if you have it), maracas, and brightly colored table cloths. You definitely need foods like chips, salsa, guacamole, tacos, enchiladas, and corn salsa too! You'll have a great Mexican fiesta in no time.
---
6

Sport Themed BBQ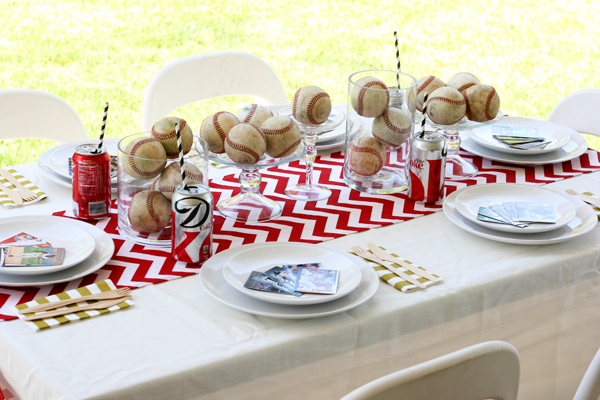 Most people like one particular sport, so you can definitely choose your favorite and go with it. Or you could incorporate most of them so everybody can see their favorite sport decorations! This one is super easy. Make sure to get different sports related decorations like baseball/basketball/football/soccer ball shaped decorations, sports themed plates, napkins and table mats, streamers and banners. For food, it should mostly be finger delights and dipping sauces like hot dogs, burgers, buffalo wings, chips and dip, a veggie platter, and we can't forget about chili. Yum!
7

Black & White BBQ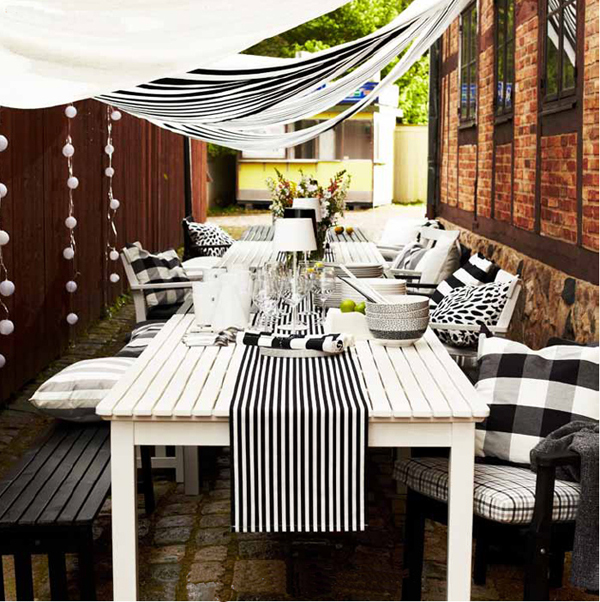 Black and white is nice because it can be pulled off in so many ways! It can be mod, classy or girly, among other ways. It's super easy to do too. You just have to buy black and white decorations like the cups, plates, table cloth etc. It'll be even cooler if your guests wear black and white too, to really spice up your theme. You could make any foods you like, but preferably hors d'oeuvres that aren't messy or food you could pick up with toothpicks like pigs in a blanket, meatballs, assorted cheeses, chicken/beef bites, mini hot dogs and mini grilled cheeses!
These fun barbecue ideas will make you a star among your friends for throwing such a different and unique kind of barbecue. Not only would they commend you on the decorations and the food that accompanies, but it'll probably remain a good memory or talking piece for years to come. I know I'll be sure to try some of them out! What are some your favorite themed barbecue ideas?
---
Comments
Popular
Related
Recent