12 Things Us Girls Love about Autumn ...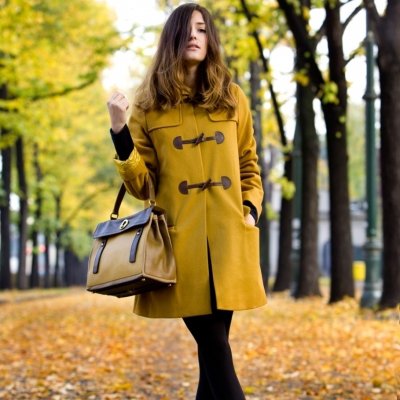 Love autumn? You're not the only one. Check out guest contributor Sophie Davidson's list of the best things about autumn!
The weather may be getting colder and the mornings may be darker, but there are plenty of reasons to love autumn. For girls it is a particularly great time of year and there are many reasons this is our favourite season. From dressing up in cool Morph Costumes for Halloween to enjoying hot chocolate in front of the fire; below you'll discover the 12 best things us girls love about autumn.
Let's face it – girls love boots! In summer it is all about strappy sandals and flats. However, now the weather is colder we get to indulge in our boot fetish. From sexy knee length suede boots to funky, cute ankle boots; now is the perfect time to update your wardrobe.
As featured on Buzzfeed, the return of the spiced pumpkin latte is one of the highlights of autumn. Walking through the park with a warming latte is a simple yet highly enjoyable experience.
As the trees shed their autumn leaves, it gives us the chance to bring out our inner child. It's the simple pleasures that this beautiful season brings that make us really enjoy this time of year.
Layers have become extremely fashionable over the past decade. Paired with a good pair of boots, layered clothing is not only warm, but it's also sexy.
The cold weather gives us the perfect excuse to steal our boyfriend's hoodies. As featured on Elite Daily, you will see plenty of girls walking around with 'borrowed' hoodies.
Beanie hats come in numerous styles and allow us to show off our personality while keeping us warm. A fitted beanie indicates a stylish, feminine personality, while loose fitted beanies show off our lazy, hippie side.
Just like kicking up leaves, jumping in puddles helps us make the most of the dull, wet weather.
Autumn brings the start of the party season, with Halloween being the most notable. Not only can we dress up, but we also get to stuff our face with sweets without feeling guilty.
Another highlight of Halloween is getting to carve pumpkins. There are plenty of unique carving ideas to be found online.
The start of the holiday season gives us an excuse to start baking. Cakes and cupcakes, here we come!!!
To keep their customers warm, bars start to introduce spiced apple cider. Packed full of delicious flavours, this is definitely one of the highlights of the season.
On really cold nights, a bonfire is a great way to keep warm with friends or that special someone.
These are just 12 reasons why girls love autumn. So the next time you're feeling blue, remember – there are so many reasons to embrace this chilly season. What's youre favourite thing about autumn?
{{#comments_count}} Show Commnents ({{comments_count}}) {{/comments_count}}