7 Things to Buy Vintage ...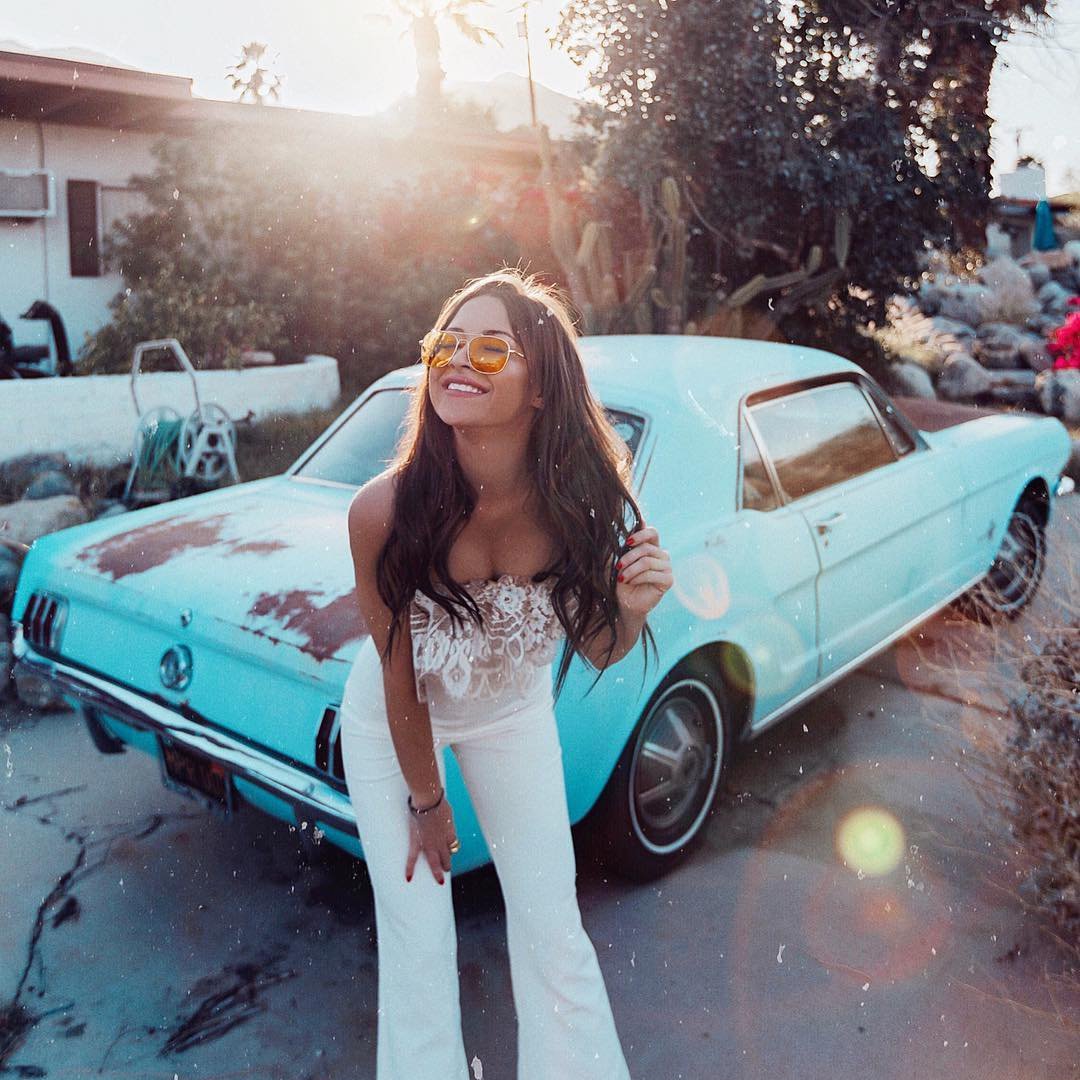 There are plenty of great things to buy vintage, my ladies, and if you're one of those people who love digging through grandma's closet/jewelry box/shed in search of something special to take home, you'll definitely enjoy buying vintage items as well! And if you're a newbie hoping to take a step into the magnificent, colorful, interesting time machine called "vintage shopping", here are a few shopping tips to help you decide what to focus on:
A sturdy yet chic doctor bag, fancy and classy reptile clutch or a sweet and ladylike purse – you don't have to be in the market for Chanel, Hermes or Vuitton to get an absolutely adorable bag whose quality, details and overall appearance can outshine most new items you can buy these days. Yup, bags are definitely one of those things to buy vintage- not only because they are "built to last" and cost less but also because they make a great, non-generic accessory every bold fashionista appreciates.
Bold, eye-catching pieces of costume jewelry are something I have to mention whenever the subject of buying vintage items comes up! What can I do – it's no secret that I'm madly in love with these pieces! And it's no secret that good quality vintage bijoux shines bright and looks awesome even after a few decades!
Vintage lamps, vases, candle holders, porcelain figurines and even silverware are always a nice way to personalize your own home in a way that doesn't scream "IKEA". Don't get me wrong, I have nothing against this famous retail chain, just saying that buying vintage items often is the best way to give your living space that special charm and sass with or without a sky-high price tag that usually comes with such items.
Speaking about various interesting things to buy vintage – if you've spend a considerable amount of time building your collection of Barbie dolls, designer items, silk scarves or even guitars, radios or whatnot, you're bound to turn to vintage shopping in your search for exclusive, older items! A real collector knows best so I'll spare you the how-to's and wish you happy shopping!
5.

Small Leather Goods & Accessories
Belts, hats, gloves, wallets – if you're a fashionista looking for an interesting little thing to buy vintage, I can definitely suggest opting for a cool silk scarf or a belt! You can find a lot of these items in thrift stores or listed on auction sites and there's even a good chance of getting a super hot designer piece as well! How cool is that! Ladylike, eye-catching, chic – a fine vintage accessory is a perfect way to either rock a completely authentic style or keep up with the latest trends!
Nope, I don't have cheap, shaggy sofa's in mind – no need to get all shocked and stuff! LOL! My in-laws own an antique living room set and, quite honestly, that's one of the most beautiful things I've ever seen! I doubt furniture would ever find its way on my list of shopping tips if it wasn't for that particular set but hey, it's never too late to figure out that snagging a fine piece of beautifully decorated oak or cherry is actually a good investment! And remember – every fine piece older than 100 years is called antique and is worth a lot which, of course, means your children can benefit from your exquisite taste and an ability to recognize quality even when it needs some polishing and upholstering.
Websites selling so-called "old-new stock" as well as eBay and Etsy are a perfect way to get your hands on unbelievably chic pair of designer shades to rock this summer! I don't know about you, but those oversized, interesting vintage beauties can really make my heart skip a beat! Yup, they sure don't make them like that anymore which definitely puts shades on my list of things to buy vintage!
Do you have some shopping tips for buying vintage stuff and which items are on your list of things to buy vintage. I was thinking about adding clothes as well, but hey, we've already talked about that before so I kind of figured it goes without saying.
Top Image Source: pinterest.com
{{#comments_count}} Show Commnents ({{comments_count}}) {{/comments_count}}