11 Things That Made the World a Better Place in 2014 ...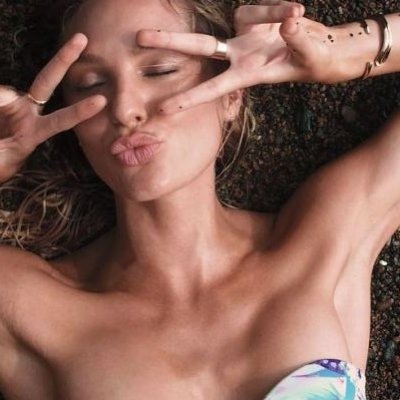 With so many new things that made the world a better place in 2014, we can see our civilization evolving as we speak. It is nice to be reminded that not everything we do is to hurt each other and the world around us. But which ones of the numerous things that made the world a better place this past year had the most impact on human life and development?
Robotics is definitely one of the things that made the world a better place these past few decades. The Telebot took it one step further, being designed as an aid for disabled military and police officers wanting to serve as patrol officers.
2.

African Vaccines without Refrigeration
2014 has also been a great year for Africa, as an innovative new vaccine was developed to help prevent Meningitis A. It is the first vaccine of this type that requires no refrigeration, allowing many more people than ever before to be successfully inoculated.
3.

Vodafone's Backpack Phone Network
Vodafone came up with a tiny mobile network that fits in a single backpack, weighing less than 25 pounds. The network was developed to help aid workers respond to disasters, being capable of 5 simultaneous calls on a range of 100 meters.
4.

The Every Newborn Action Plan
Another thing that made the world a better place this year was the landmark Every Newborn action plan for ending preventable childbirth deaths. The plan focuses on low-cost solutions to prevent millions of stillborn and newborn deaths.
5.

Mind-Controlled Body Suits
Among the things that made the world a better place in 2014, mind-controlled body suits are right at the top. The prototype was developed by a non-profit organization as a potential replacement for wheelchairs.
The Foldscope is an innovative paper microscope with a microlens capable of magnifying objects to 2,000 times their original size. Practical, affordable and customizable, the microscope will bring science closer to those with less financial support.
Idaho's new solar roadway prototype went viral in 2014, setting a landmark for the development of affordable transportation in the future through the development of "clean" energy efficient roads.
8.

The World's Fastest Nanomotor
The new nanomotor developed by Texas researchers is 500 times smaller than a grain of salt and can spin at 18,000 RPM. It is hoped that, one day, a set of these motors will be used to eliminate cancer cells one by one.
9.

Innovative TB Treatment for HIV Patients
A new drug combination called PaMZ was developed to help HIV-positive patients be treated for tuberculosis. The drug is said to be able to treat even drug-resistant TB effectively in less than 4 months.
A Massachusetts-based startup recently developed a microchip that, when implanted into a person's body, can deliver hormonal birth control - as well as other medication and drugs - under the skin by remote.
11.

The Connected Wheelchair
Finally, an innovative wheelchair was unveiled by none other than famed scientist Stephen Hawking. This hi-tech connected wheelchair can monitor vital signs, such as temperature, heart rate and blood pressure, and it also allows for specific customizations to be made according to the patient's needs.
Do you know of any other amazing innovations and things that made the world a better place in 2014? Let us all know, and don't forget to tell me which of these advancements impressed you the most.
Sources:
mashable.com
path.org
{{#comments_count}} Show Commnents ({{comments_count}}) {{/comments_count}}