Sticking your towels in a linen closet may be an efficient way of storing them but it's rather boring. Bringing your towels out into the open is a way to store them in a unique manner and use them as a decorating tool. This can change the whole look of your bathroom. Your décor will be unique when you use any one of these 7 ideas for towel storage.
---
1

Repurpose a Wine Rack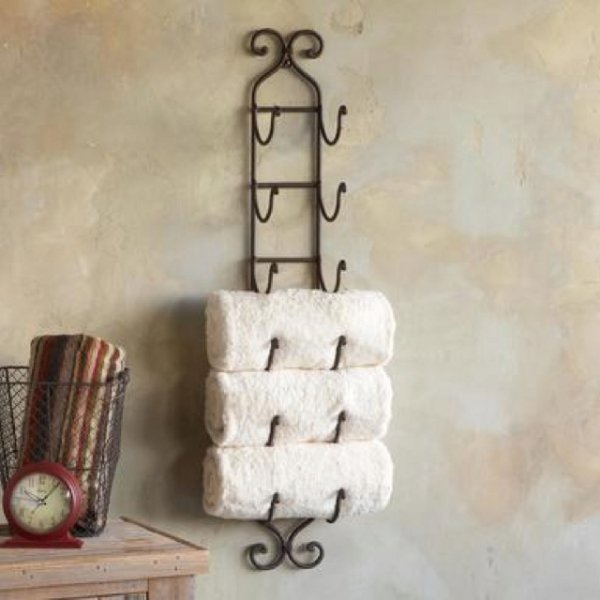 If you have an old wine rack sitting around collecting dust, drag it out of storage. This way of storing your towels screams shabby chic. Store them rolled up in the wine rack and in reach of the tub. You'll love the ease of being able to reach for your favorite towel when you step out of the shower. You can change the look of this even more by the colors of towels you use. Go for only two or three colors to keep it coordinated.
---
2

Display over a Wooden Ladder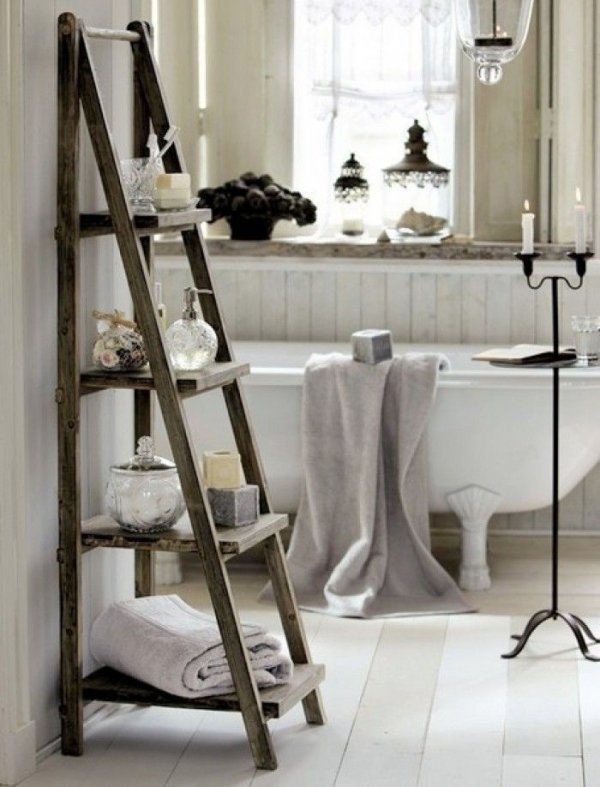 If you're lucky enough to stumble onto an old wooden ladder, you've found a treasure. It's the perfect shabby chic decorating tool. Paint it white or distress the paint to let the ruggedness show through. Lean it against a wall and display your towels over the rungs. This is a good choice if you've got a large bathroom.
Trendinig Stories
More Stories ...
3

In an Old Pie Safe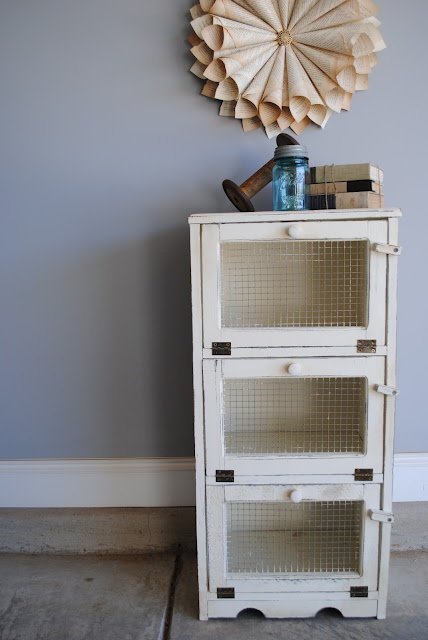 This is how I store my towels in our master bath. I love the look of old pie safes. It's a way to enjoy something you love for the sake of décor while still making it useful. Depending on the type of doors your pie safe has, your towels may show through. This can make the look even more interesting. You could even leave one door open and drape a show towel over the top.
---
4

In a Decorative Basket on the Floor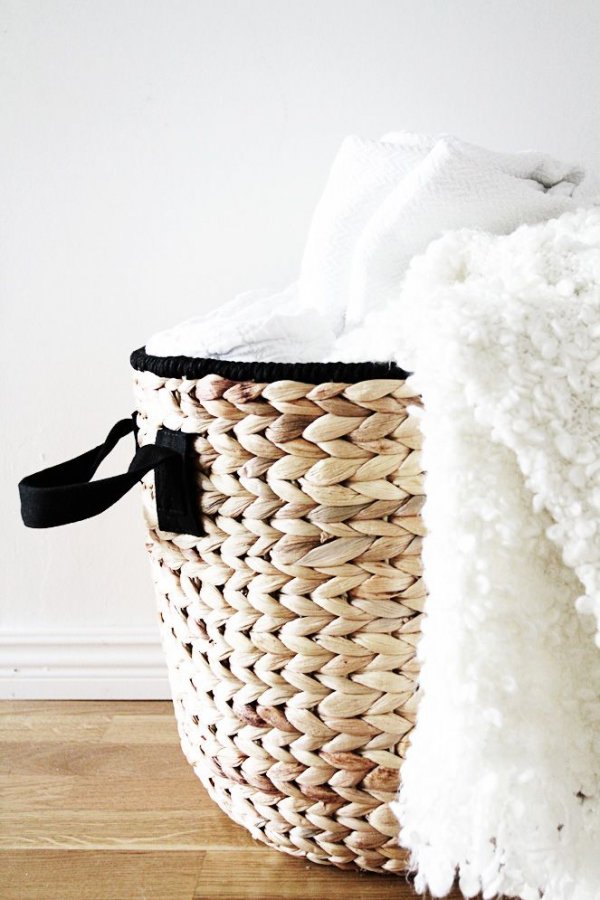 Another good point about using any of these storage options for your towels is that it'll free up more space in your linen closet for other things. We can all use more closet space. In fact, I don't think I've ever heard anyone complain about having too much closet space in my entire life. This way of storing towels is simple. Find a decorative basket that goes with your décor and store your towels in it. You can store them folded flat or rolled and standing up.
---
5

Move Your Baker's Rack to the Bathroom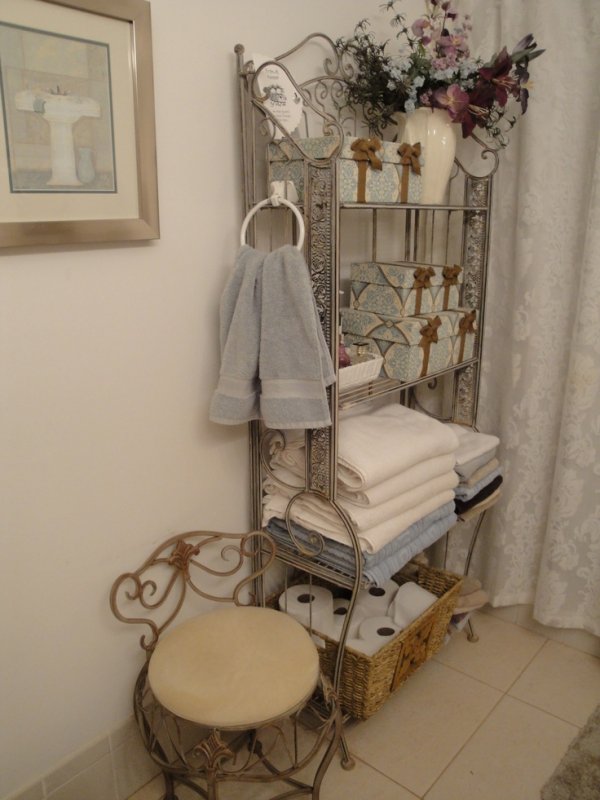 Baker's racks were wildly popular about 15 years ago so it's a good item to keep your eyes open for at garage sales and flea markets. They've got a wrought iron appearance, although most of them are probably constructed of different materials. They can be painted any color you choose. This look fits in perfectly with a shabby chic décor. The iron look lends a look of whimsy and romance, which is perfect for this decorating scheme.
---
6

String Some Rope in Place of a Towel Rack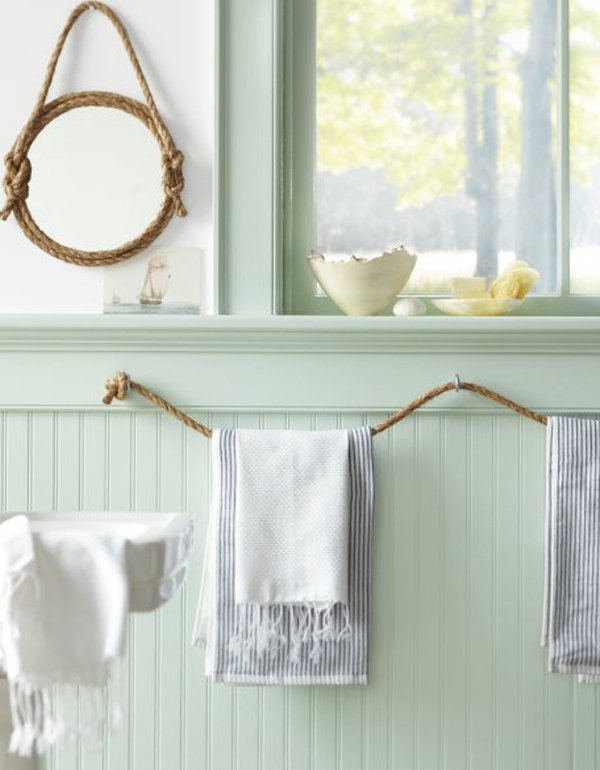 This is a unique way of hanging your towels. Instead of a towel rack, string a rope to hang your towels. This probably won't be enough storage for all of your towels, but it's a good way to display your guest towels. It's sure to be a conversation starter. This may be a good choice to use in combination with another one of these options.
---
7

Take off Cabinet Doors to Allow Towels to Show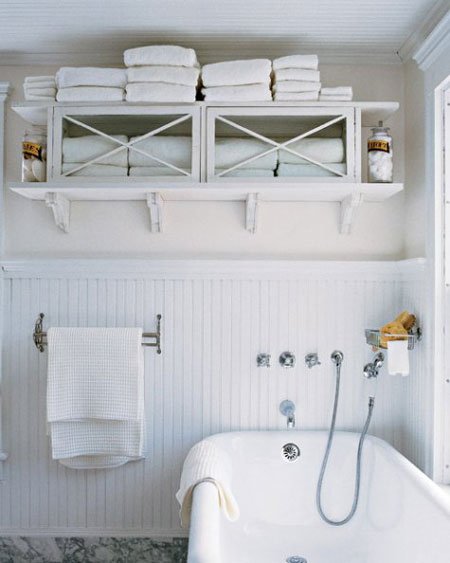 If you're short on space, consider this option. Take the doors off your cabinet or closet where you're storing your towels. Of course this means that everything else will show. But that's just a good reason to invest in some really cute organizational containers. You could even make some yourself and give them a creative flair.
These are 7 options on how to showcase your towels in a shabby chic way. How do you store your towels? Did any of these ideas inspire you?
---
Comments
Popular
Related
Recent