9 Places Senior Ladies Can Meet New People ...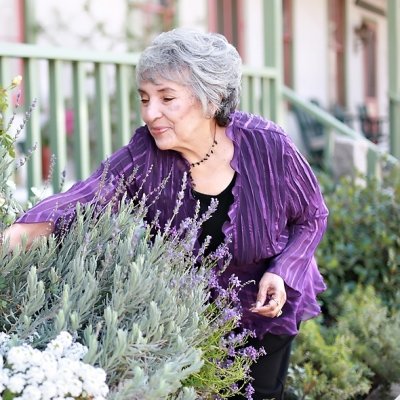 If you're at a loose end, feeling lonely, or just looking for a better social life, there's some great places senior ladies can meet new people. Networking isn't the domain of businesspeople and youngsters. When you're mature, you bring plenty of skills and qualities to the table so if you find places senior ladies can meet new people, striking up friendships should be a breeze.
If you, your mom or gran love books, a local book club is one of the places senior ladies can meet new people. Local libraries and senior centres run clubs or can give you information about senior citizen book clubs. Why not go even further and start your own. Advertise locally or do it by word of mouth and you'll soon get interest from all sorts of people.
A ballroom dancing class is all about enjoying dancing, music, getting a little fitter and broadening a circle of friends. No-one should worry about turning up to a class without a partner either!
The local church has always been the heart of the community and where seniors can safely meet for cake and tea, go to shows, take bus trips, eat out at restaurants and enjoy visits to museums and galleries.
Joining a gardening club makes good sense for those who enjoy gardening but it's also a good idea for those who want to learn about gardening. The nearest horticultural society should have information about senior gardening clubs. This is one of the places senior ladies can meet new people and also pick up practical gardening skills. Before long, everyone is growing their own flowers, veggies and / or shrubs, sharing stories and visiting each other's gardens.
This must be one of the most fun ways for senior ladies to meet new people. Who wouldn't want to make friends while enjoying a variety of activities onboard and seeing new destinations onshore? General cruises are good, but lots of companies offer seniors cruises.
A school reunion is not one of the places senior ladies can meet new people but it's a great ways of making contact and reconnecting with people from the past. Often, such reunions are planned over a weekend to give everyone enough time to properly catch up. More often than not, this is where people make plans to keep in touch, visit and enjoy each other's company again in the future.
Joining a theater group doesn't have to mean strutting your stuff on stage. Those who aren't too keen on being in the limelight can be ushers, help with costumes, work on sets and enjoy socializing at the end of a production. Local theatre groups rely on seniors to help out in all sorts of ways.
Volunteering provides many settings and opportunities for seniors to meet new people and it also helps those who are in need. Choose a reputable group that's been operating for a long time. Perhaps the local church or senior centre could give a list of suitable groups. Choose a group based on your interests because meeting other volunteers with the same interests is a good start for any companionship. Besides, there's nothing like helping others to add value to your own life – no matter your age.
Two popular pastimes for seniors are golf and bowls because you get outdoors, get some exercise and the clubhouses are fun. You can enjoy a drink, cup of tea or a meal in the clubhouse and also functions for special holidays like New Year, Christmas and fundraising tournaments.
Age is no barrier to meeting new people and forming new relationships. If you desire, or if you think your elder female relatives need a boost in their social circle and activities, these places senior ladies can meet new people offer plenty of opportunity. Who has any more ideas?
{{#comments_count}} Show Commnents ({{comments_count}}) {{/comments_count}}