As college girls, we spend so much time focusing on our outfits and accessories, we might overlook the perfect laptop cases for college girls that are out there. The right purse, jewelry, and shoes look that much better when you have the perfect laptop case. There are so many adorable options out there; you have so many options to match your personal style. Your laptop is your life at college, so why not store it in one of these perfect laptop cases for college girls?
Table of contents:
1

Aztec Print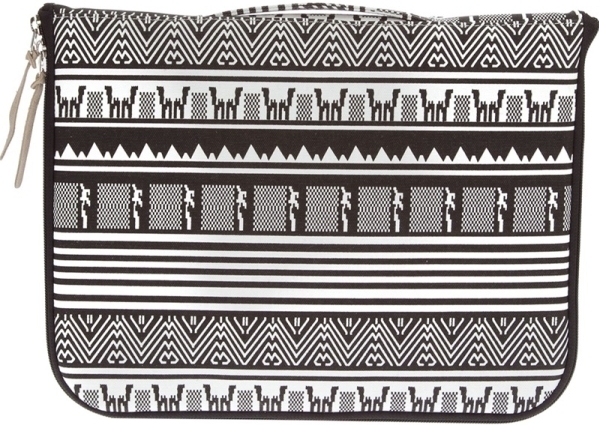 With the Aztec trend being so popular this year, this is one of the must-have laptop cases for college girls. This Urban Outfitters case is the perfect way to display your incredible style every time you take your laptop out. If you have a more nature inspired and boho wardrobe, this case is the perfect addition you need in your backpack.
2

Just Browsing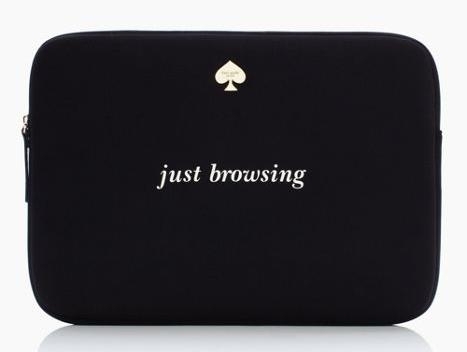 What is better than a quirky and fabulous Kate Spade laptop case? I love the "just browsing" quote on top because it is such a playful addition to a simple and chic case, not to mention Kate Spade's signature spade icon at the top. If you want a simple and classy laptop case, look no further.
3

Mustache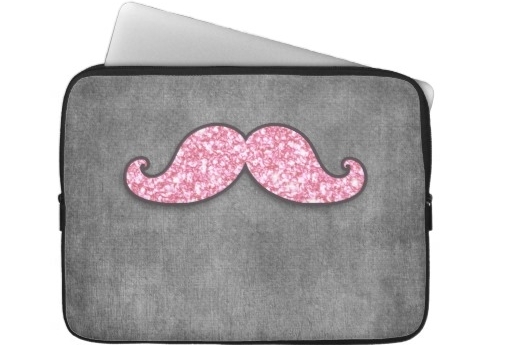 A mustache and pink glitter, I am sold on this Zazzle case. If you love all things quirky, this is the laptop case for you. It can be so hard to feel unique on a large college campus, and this is an easy way to help you stand out. The mustache is adorable and the pink glitter gives it a girly feel, making it one of the perfect laptop cases for college girls looking to make a statement.
4

Hot Pink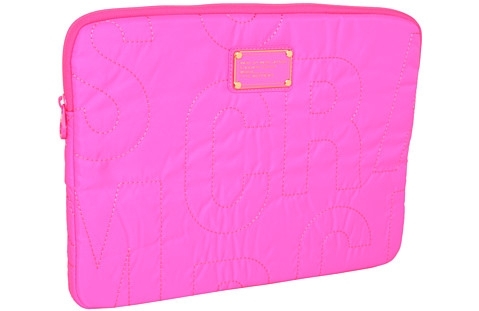 If you are a college girl who loves designer names and making a statement, you will fall in love with this Marc Jacob hot pink laptop case. Found on Zappos, this is the perfect case for any girly girl. The hot pink is guaranteed to help you stand out from all the boring cases at the library. The Marc Jacobs label guarantees that it is high quality and will last through anything you can throw at it.
5

Polka Dots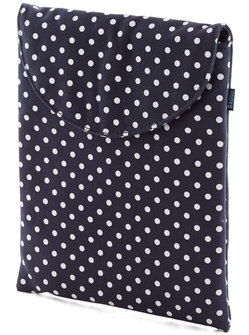 What college girl doesn't love polka dots? Polka dots can sometimes be hard to incorporate into a college campus outfit, so why not take your love for them to a tech level? This adorable ModCloth case is the perfect accessory to any library-ready outfit. It is simple enough to not distract you when you are studying, but fun enough to make you feel playful anytime you see it.
6

Leopard Print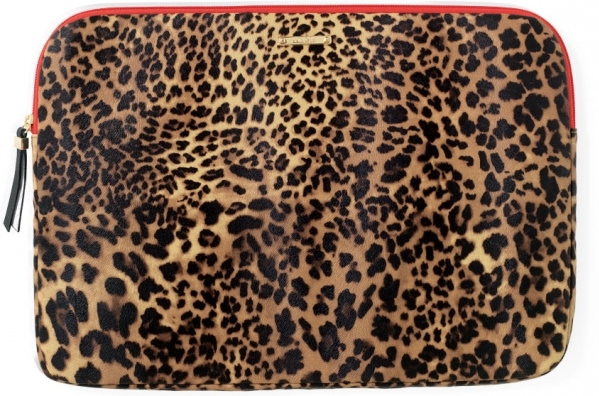 Show your wild side with this Stella & Dot leopard print laptop case. Leopard print is perfect for any college girl on campus, and now you can incorporate it into your tech accessories. The red zipper is an added pop of color to an already adorable laptop case.
7

Sneaker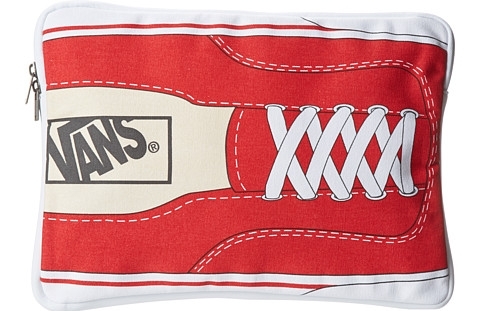 For the girl who wants to make a statement with her laptop case, this fun Vans laptop case is perfect. Imagine seeing someone take out a laptop case in the library that looked like a giant sneaker. It is bound to grab your attention. This laptop case is bright, bold, and has such a playful feel to it. Any fun-loving and quirky girl will love this case.
Our laptops have our schoolwork, social lives, and everything else in one place. Don't you think something that important deserves to have the perfect case to protect it? Once you find the perfect laptop case for you, you will love to show off your style even more. What did you think of these laptop cases for college girls? Do you prefer a simple or funky laptop case? Do you have a laptop case that you are in love with?
Please rate this article