Although we should show Dad how much we love and respect him throughout the year. Father's Day is there to make him feel really special. Father's Day is still less prominent than Mother's Day, which is a bit unfair. Every girl needs her daddy. Make Father's Day extra special this year by picking out a quote to express what you really feel. Here's a small selection of quotes for Father's Day cards.
---
1

A Father's Guiding Light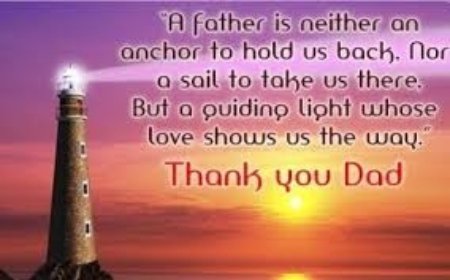 Although we embrace the advice and guidance we lovingly receive from both our parents, there is a difference in how they choose to help us down our paths in life. If you appreciate how your dad has influenced your life choices, this quote is perfect.
---
2

Be Thankful for Dads with Endless Pockets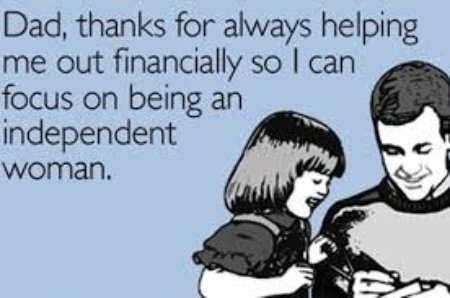 This might sound mercenary on first reading but I don't think it's about saying thank you for endless cash handouts. I think it's about Dad "paying" for you to grow up, to ease the path into adulthood and for taking the strain while you achieve your independence. I think it's an homage to the financial cost of being a parent that rarely gets recognized by us daughters.
3

Dads Believe in Their Daughters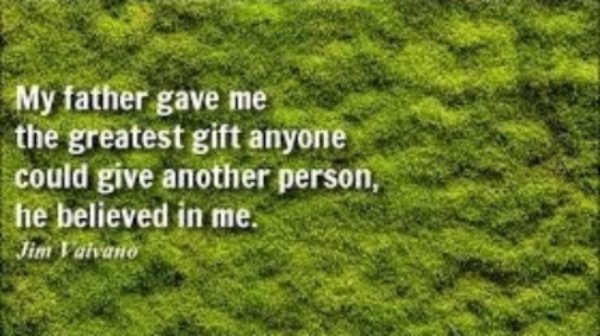 Don't you think this an awesome way to say thank you to your dad for all the times he supported you? There were times he'd not agree with a decision, but he'd still help you achieve what you had your heart set on. He had faith in you when others maybe didn't.
---
4

Simply Recognize His Role in Your Life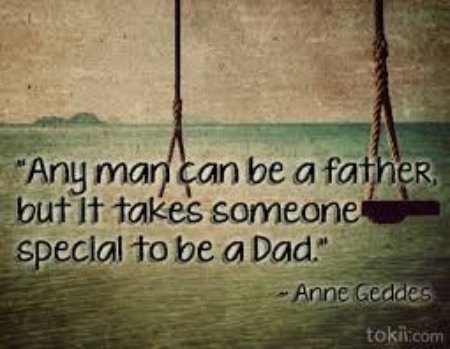 You know when you need something that says it all in a simple way without any hidden meaning or being so deep you have to work at it to fathom it out? Don't you think this suits that time perfectly? Being a father can be reduced to being a physical/biological things. Being a dad is emotional and psychological.
---
5

Be Thankful for the Expectations He Gave You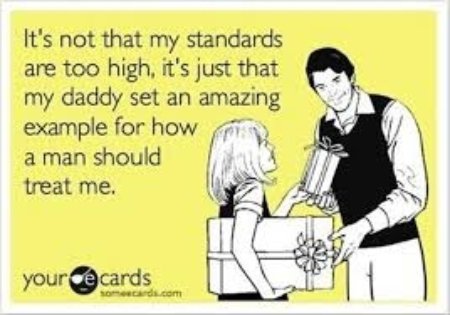 Thank him for that he brought you up to have standards ... to love yourself ... to respect yourself ... and to know what you deserve is a man who understands and wants that.
---
6

Tell Your Dad He Rules the World ... Well, Your World Anyway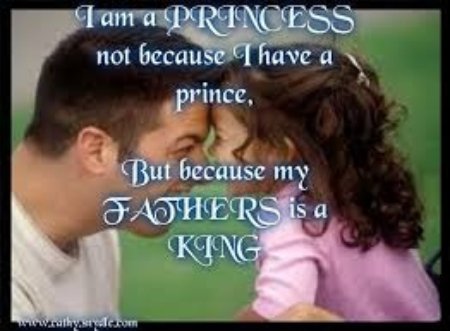 If you are Daddy's little princess, this is the oh so perfect message for your Dad on Father's Day. Is there a greater way to express your love than to tell him he's the king of your world? You're a princess, daughter of a king, which means you deserve a prince. Speaking of which ...
---
7

Dad Reminds You There Are Decent Men out There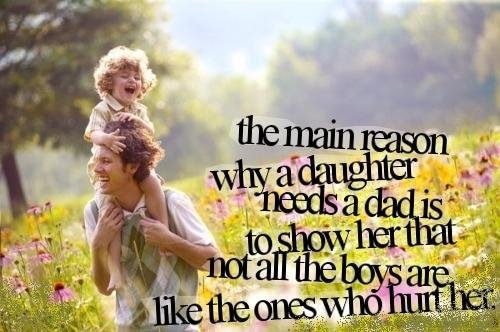 Your Dad should be the barometer you measure men by. Tell him so.
---
8

Appreciate That He is the Constant Man in Your Life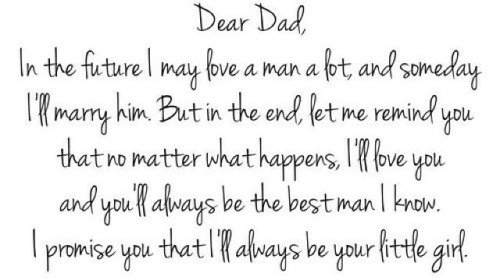 Boyfriends come and boyfriends go. Sometimes, husbands come and husbands go. Dad is the male rock in your life. No matter how your love life fares, there's one man in your life where there's unconditional love - Daddy!
---
9

A Simply Charming Way to Say "I Love You, Dad"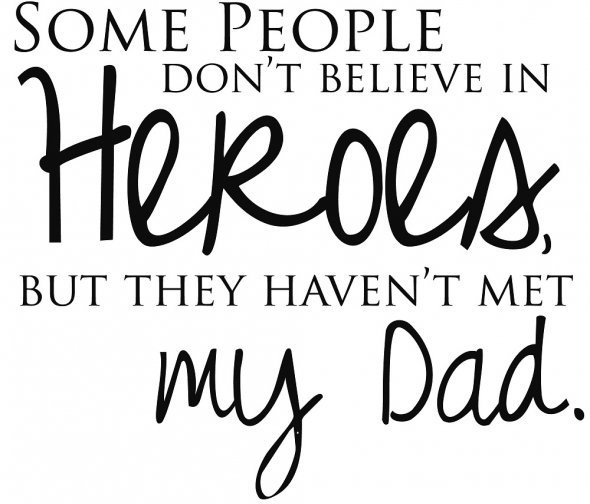 All lives are bettered with a superhero. Forget the comic book heroes and give thanks to a real life superhero - your Dad.
How are you honoring your Dad this Father's Day? Do you have any special plans?
---
Comments
Popular
Related
Recent