7 Ideas for Homemade Christmas Ornaments Everyone Will Be Complimenting on ...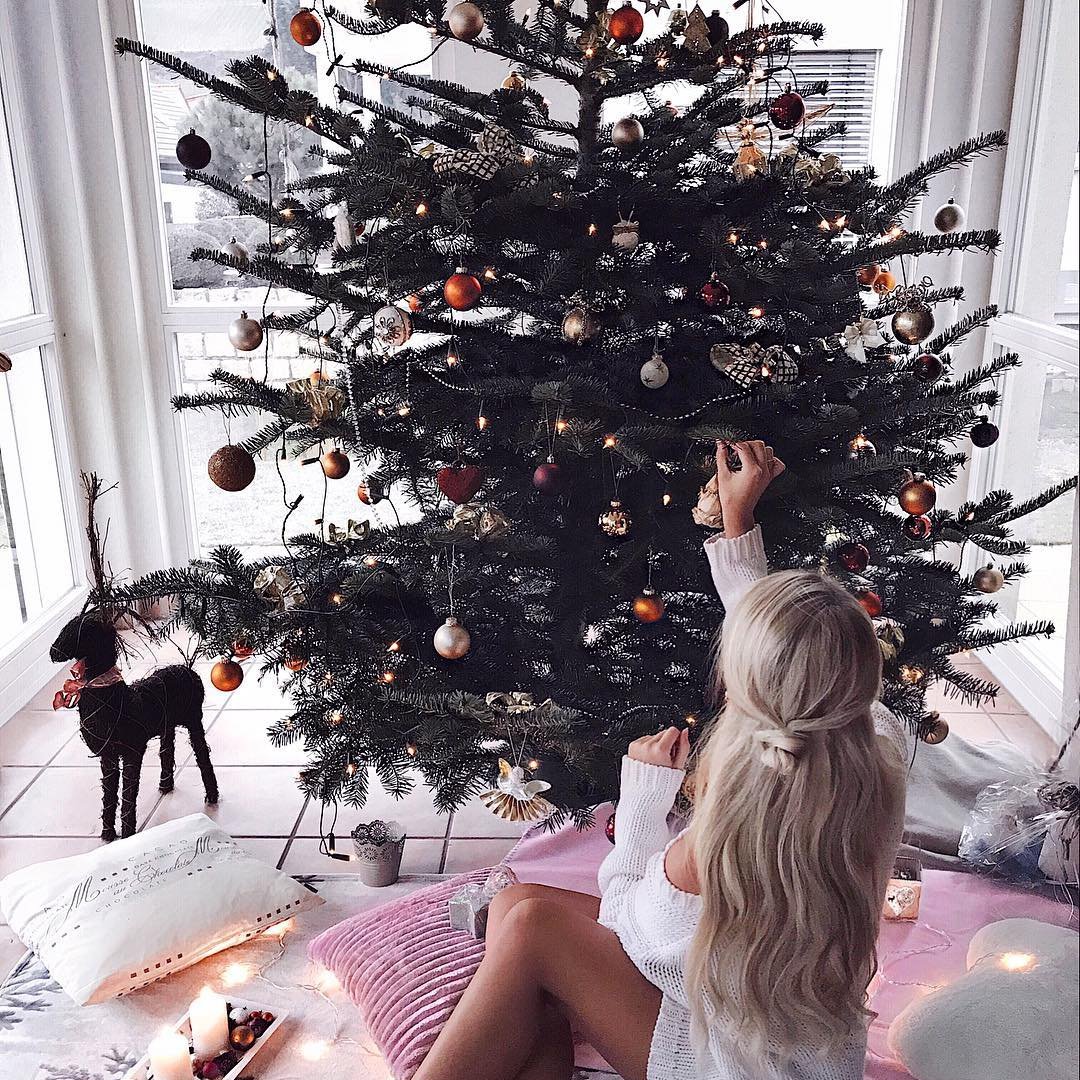 Homemade Christmas Ornaments are something that nearly everyone will love to give or receive as a gift! Handmade ornaments are gifts that are sweet, personal, and will be used year after year. Whether you want to make homemade ornaments as a gift or to keep for your own, you will love this list of darling ideas for Christmas ornaments! I guarantee you will find the perfect idea for your taste in decorating if you just keep reading my fabulous article with 7 perfect homemade Christmas ornaments!
I absolutely love this idea for homemade Christmas ornaments! I'm already an animal print addict, so this ornament idea is perfect. Buy a few white glass balls. Then use a black acrylic paint pen to draw on zebra stripes! If you're more of a cheetah girl, paint the balls tan first, then use a brown pen to add spots.
Here's a homemade Christmas ornament you can make for those crazy sports fans in your life! Choose glass balls in the color of the team you have chosen to spotlight. Then use a marker or an acrylic paint pen to write team sayings or something like "Go Indians!" on the front. You can add a date on the back if you desire.
Here's a homemade ornament that requires nothing more than something from your backyard! Gather up a few pine-cones. If you don't have access to any, you can buy them from any craft store. Spray paint them with a light coat of gold or silver paint. Next, you can either attach a ribbon to each one individually, or heap several into a Christmas basket for a cute centerpiece. This ornament will add a touch of nature and an old-fashioned feel to your home!
These types of homemade Christmas ornaments are perfect for any girlie-girl on your gift list this year! Buy a few clear glass ornament balls. Pull out the tops of them and fill the ball with potpourri or small dried whole flowers. Put the top back on and tie on a pretty ribbon. So lovely!
Here is a pretty ornament that is a simple as it is cute! All you need are a few Styrofoam balls and some plastic gems. Use the glue of your choice to "be-dazzle" the balls! You can create patterns and designs if you feel creative. This ornament is sure to be appreciated and admired!
6.

Peppermint Inspiration
I love this super cute idea for homemade Christmas ornaments! Do you have any old, scratched CDs on hand? Pull them out, you're gonna use them today! Take a red permanent marker and draw a peppermint pattern onto the silver side of the CD. After it dries, place the CD into red cellophane wrap and tie it off on both ends with ribbon. Nestled into your tree branches, this ornament will look adorable and festive!
Here is one of the most perfect homemade Christmas ornaments for grandparents! What better way to show off their grandchildren than by having their picture displayed on the Christmas tree? You will need a clear glass ball. Drop some Christmas confetti or red and green shredded paper down in the ball. Don't fill it up all the way! Next, wrap a photo that has been cut down to size around a pencil, photo side facing outwards. Slip it in the ball and pull out the pencil. Use a Q-tip to adjust the picture if needed. You can write the child's name and date on the back with a paint pen if you desire!
With these Homemade Christmas Ornaments, everyone on your gift list will be taken care of! These ornaments are perfect for children to make, or if you are on a budget this year. Even if you just enjoy crafting, these homemade ornaments will be a hit! Another super idea for these Christmas ornaments? Use them in place of bows on top of your gifts! What are your favorite kinds of ornaments to give or receive?
Top Image Source: weheartit.com
{{#comments_count}} Show Commnents ({{comments_count}}) {{/comments_count}}