When you're celebrating the holidays you want a good drink that will help keep you warm and cozy and also help you forget about all the in-laws you can't stand! Today we are sharing with you 5 Holiday Cocktails that Will Keep you Cozy that include liquor from Tequila Avión, Pisco Portón, Maker's Mark, and Maker's 46. Which holiday cocktail will be your favorite drink this season...
Deck the Halls with Festive Cocktails...
"Sit by the fire and enjoy the company of friends, family and loved ones while sipping these special holiday drinks. Be festive with your cocktails and enjoy every last sip."
Table of contents:
1

Maker's Mark Latte...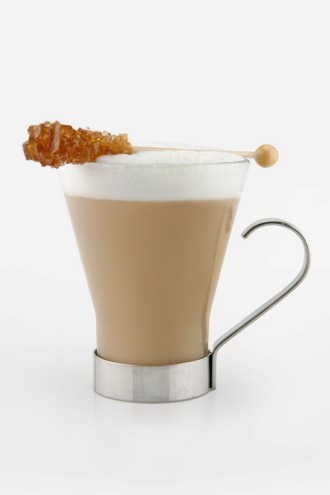 1 part Maker's 46™
2 tablespoons fresh finely ground espresso
4 parts spring water
3 parts + 1 part organic whole milk
½ cup ice cubes
½ part vanilla vodka*
1 rock candy swizzle stick
Fresh ground nutmeg
Method
"Prepare espresso in stove top espresso maker. Bring 3 parts milk in a small saucepan or Turkish coffee pot to a light simmer. Mix espresso and milk in coffee mug. Add Maker's 46™. Make the vanilla vodka foam: Add vanilla vodka and 1 part milk to small shaker with ice. Shake vigorously until frothy. Pour foam over espresso milk mixture. Add swizzle stick and pinch of nutmeg. Stir and enjoy."
2

Maker's Mark Classic Kentucky Eggnog...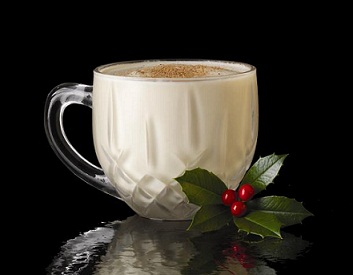 (recipe serves 10-12)
1 liter Maker's Mark®
1 quart milk
1 quart heavy cream
2 dozen eggs
1 1/2 cups sugar
Nutmeg for garnish
Method
Separate eggs and beat yolks until creamy. Whip sugar into yolks. Beat whites until they stand in peaks, adding 1/2 cup additional sugar, if desired. Beat yolks and Maker's Mark® together, add whites. Beat cream. Add cream and milk to mixture. Add nutmeg to taste and garnish each cup with nutmeg. Makes 2 1/2 gallons.
3

Tequila Avión Holiday Pearadise...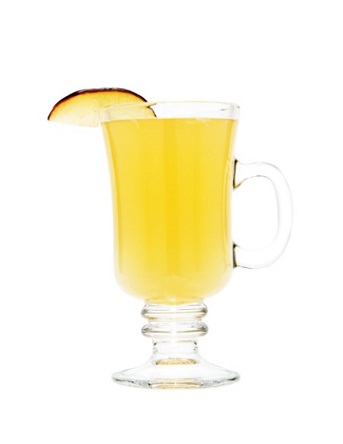 1 ½ parts Tequila AviónReposado
1 part pear juice
½ part honey / orange marmalade syrup
½ part Lemon juice
Sliced plum (reserve one slice for garnish)
Method
In a shaker, muddle ¾ of the plum with honey syrup in a shaker then add all ingredients. Shake and strain, then warm over a low heat. Garnish with a plum slice to finish.
Continue Reading...
1

5 Oz. Pineapple Juice

.75 oz. Orgeat Syrup

.5 oz. Lemon Juice

Dash of Angostura Bitters

Cinnamon Stick

Method

Combine in shaker and shake over ice. Strain into rocks glass over ice.
5

White Christmas...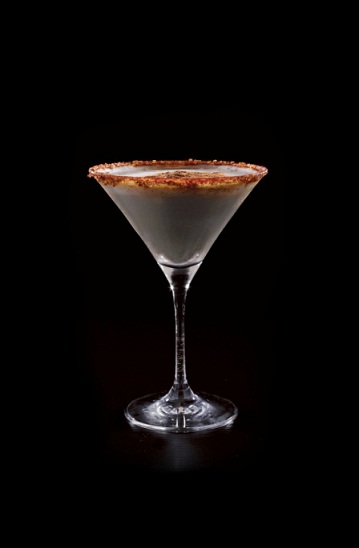 1

5 Oz. Godiva Chocolate Liquor
1

5 Oz. Heavy Cream

2 teaspoons of powdered sugar

1 Brazil Nut

Cinnamon powder

Raw sugar

Method

Rim a martini glass with a mixture of raw sugar and cinnamon. In a shaker, mix the Pisco, the chocolate liquor and half of the heavy cream, shake with ice and pour into the glass. In another shaker muddle the Brazil nut, add powdered sugar and the other half of heavy cream. Shake without ice until it gets heavier. Pour in the glass, on top using the layering technique. Garnish with cinnamon powder.

What holiday cocktails will you be making this season, do you have a favorite? I love the sound of the "White Christmas" with the Pisco Portonand the Godiva chocolate liquor...yum! Or maybe the Maker's Mark Latte with Marker's 46and espresso and even the Holiday Pearadise with the Tequila Avión and pear juice sounds nice. Whatever holiday cocktail you drink this season please remember to be responsible and have a designated driver. Happy Holidays to all!

Please rate this article