7 Hidden Gems of Disney World ...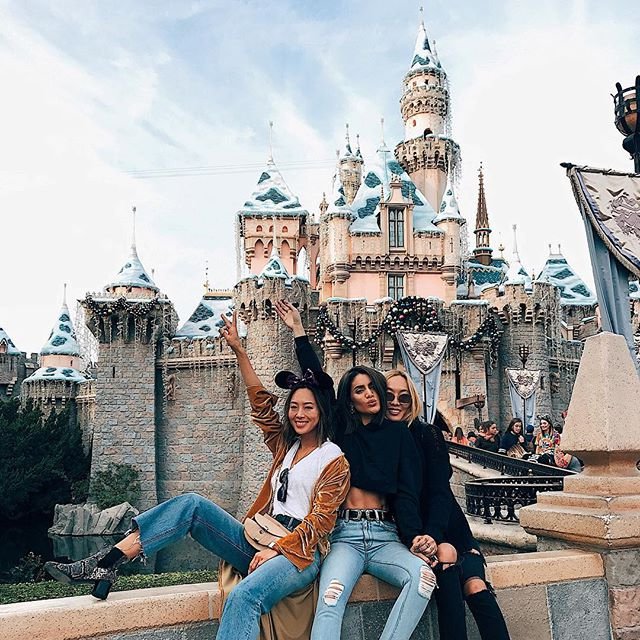 Everyone who visits Disney World knows about Cinderella's Castle and all the rides, but what about some of the hidden gems of Disney World? There are some great areas of Magic Kingdom, EPCOT, Animal Kingdom, and Hollywood Studios that many people never know about or rarely see. These hidden gems of Disney World are great places to relax without the crowds, or go crazy with some of your favorite Disney characters!
1.

Tangled-Inspired Rest Area
The Tangled-inspired rest area is not so much a hidden gem of Disney World as it is a new (and much-needed) rest station. This area is situated between The Haunted Mansion and It's a Small World on the edge of Fantasy Land. The Tangled theme is complete with Rapunzel's tower, a village area, and hidden Pascals throughout. Even better, this rest area comes with new, beautiful bathrooms and charging ports for all your electronic needs. This could quickly become a favorite area for all the stroller-pushing, electronics-loving families out there!
The Oasis is that, perfectly named, area that you walk through after entering Animal Kingdom. Although the area itself is not too hidden, the little paths throughout are. These paths will become your new best friend if you ever want to stop and relax or get away from the crowds. Most of the Oasis walkways also lead past some beautiful tropical bird exhibits and all are covered in shade by the trees above. The shade and rest areas make this little area such a gem, especially considering how hot Animal Kingdom gets in the summer.
The hidden gem of EPCOT France is not France itself, but the little alleyway attached. To the left of the main walkway is a little alley that leads to one of the cutest cafes you have ever seen and a French theater. The theater shows a free, air conditioned, twenty minute panoramic movie about France while the cafe has incredible pastries and champagne! Really, after a day of walking The World's Showcase, there is nothing better than some delicious snacks and a nice, air conditioned place to sit.
4.

The Jedi Training Academy
If you have a child age 4-12, this could easily be the coolest part of your trip. Disney Hollywood Studios now has an area to the left of Star Tours that is devoted to training children how to become Jedis. The experience comes with robes, lightsaber training, and a battle with Darth Vader himself! Just be sure to get your kiddo signed up early in the day, since this hidden gem can be quite popular.
One of the neatest additions Disney has made to some of the parks is the character dance parties. These parties are a bit like a club for kids, fit with child appropriate songs and character dancing. Goofy has a dance party of his own in Tomorrowland between The Carousel of Progress and Buzz Lightyear's Space Ranger Spin. There is also a Disney Junior dance party area in Hollywood Studios near the Hollywood Brown Derby Restaurant. If you go to any of the Not-So-Scary or Very Merry parties in the Magic Kingdom, you will have quite a few dance parties to choose from as well.
6.

Back Entrance to EPCOT
The back entrance and exit to EPCOT is one of the best things to know about at the end of the night when it feels like there are a billion people stampeding to the front of the park. This entrance is between the United Kingdom and France right before the bridge. From here you can take a boat to The Yacht and Beach Club, The Boardwalk, or the Swan and Dolphin resorts. Not staying at one of these hotels? Do not fear, all of the hotels have free buses or ferries that will take you to any other park you choose.
The Big Blue Pool is the main pool at the Art of Animation Resort. The entire area has a Finding Nemo theme with playground, restaurant, spray area, and one of the neatest pools ever. This pool has underwater speakers! When above water, you will hear the same poolside music as usual, but when you go underwater, you will be listening to your favorite Finding Nemo characters and some great Nemo themed songs.
The Disney World Resort is a massive area filled with tons of fun places to discover. The Disney rides, shows, and experiences are great, but the most memorable parts of my trips are discovering some of these hidden gems. What are some of your favorite areas of Disney World?
{{#comments_count}} Show Commnents ({{comments_count}}) {{/comments_count}}