8 Great Ways to Kill Time in the Office ...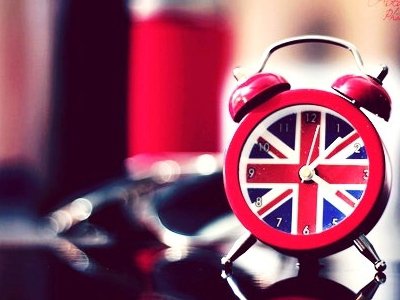 Do you kill time in the office? Let's be fair, even the most conscientious of us have had days where we have shuffled a few papers around simply to kill time in the office. Not every day has us rearing to go. We may be de-motivated, tired, hung over or seriously distracted by a personal issue and be literally unable to focus. Perhaps we have finished all our work and not allowed to leave early, so we need to find a way to kill office time. Although it is not recommended to do any of these things on a daily basis, unless you want to lose your job, but every now and then when one needs to look busy at work, here are 8 Great Ways to Kill Time in the Office.
Look, weekends are short, and week days are long, and if you have a few moments it should be completely fair to start working out where, what and how you are going to spend your weekend. Research breakaway accommodation deals, movie tickets, places to take you loved one on a romantic dinner, which malls are open and what shows are on at the theater. Kill time in the office by working out in advance where you will be when the weekend rolls around at 5pm on a Friday and how long it will take you to get to where you want to be before you can relax.
In the old days, we used to have diaries. They were kept hidden, handwritten and proof of our adventures in black and white just waiting to be discovered by the one person you did not want to read it. But that was then and this is now, and now we don't keep diaries, we keep blogs. People blog about everything in this virtual record of their lives. They include pictures of the dogs, the lunch they ate, the plants they put in over the weekend and the parties they went to. If you think that you and your life are not interesting enough, you would be wrong.
Planning your monthly budget can be a time consuming, not to mention boring task to do at home, especially when you could be doing something else, like sleeping. This is the perfect way to kill time in the office because it's a high action activity and you will need to concentrate, so anybody walking past your desk will find you deep in thought, with the calculator out and a spreadsheet in front of you. If somebody asks what you are doing, minimize the spreadsheet and tell them with authority, that they don't actually have authority to be privy to this particular document you are working on.
Virtual card games were made to entertain people and help them to pass the time, and especially, pass the time at work. Things like solitaire are not a short game and you can continue playing in shifts throughout the day. It will keep your brain engaged and help you to focus on other tasks in between. Canasta and spider are pretty addictive too, the unfortunate thing is that those in the know are absolutely aware of employee's tendency to take part in card games during office hours and have them removed from the system. But they only remove the shortcut; you will find your game again.
YouTube is amazing. I am not entirely sure what it was we did before YouTube entertained us. Music videos, tutorials on how to build a deck, tie a tie, make the perfect vanilla sponge cake or wedding bloopers are just some of the categories out there. If you want to learn how to do the moon walk, make your dog do tricks or recover a couch, YouTube is for you. Shame that if you're on YouTube to kill time in the office you have to keep the volume off.
Paying your bills is another time consuming and soul destroying task; watching all your hard earned cash just being transferred from the minute it hit your bank account. These days you can pay all of your bills online and this makes it easier to do than using your lunch hour running around from bank to bank to make payments, especially when you can actually go out and do something during your lunch hour. If you don't have the payment details, you can just email them or look them up on the internet and by the time you get home you are all organized.
This particular one is especially handy during high peak holiday seasons when the shops are really busy and everyone and their mother's cousin is out at the mall. Fighting for parking, empty shelves and long queues are also a huge time waster. Just organize yourself a little bit, order your food, your drink, your presents, your flowers, even the landscaping service to pop around while you are at work to neaten your garden up for you before your holiday visitors descend. Everything can be delivered to your front door, pay for it online, and all you have to do when you get home is pack everything away.
Everyone is doing it; you just have to find a legitimate way of earning a few extra bucks while you kill time at the office. Play the stock market, get paid for surveys or hook yourself up on eBay and auction off some goods, but whatever you do, it should not take up every minute of your day, otherwise it is not really going to work, passive income is the name of the game. Do a bit of research and find a way to make your work day do twice as much for you.
The aim of wasting time at the office is mainly to fill those last 30 minutes before you knock off for the day. If you arrive at work every day looking for ways to make the time go by, you may need to find another job - and soon. If you are lucky enough to have extra time during your day, instead of just looking at it as an opportunity to let time go by at work, why not use it constructively and learn something or work with something else at the same time. 8 Great Ways to kill time at the Office are just fun but practical ideas, what are your suggestions for killing time at work?
Top Image Source: pinterest.com
{{#comments_count}} Show Commnents ({{comments_count}}) {{/comments_count}}