9 Great Things to do when It's Hot outside ...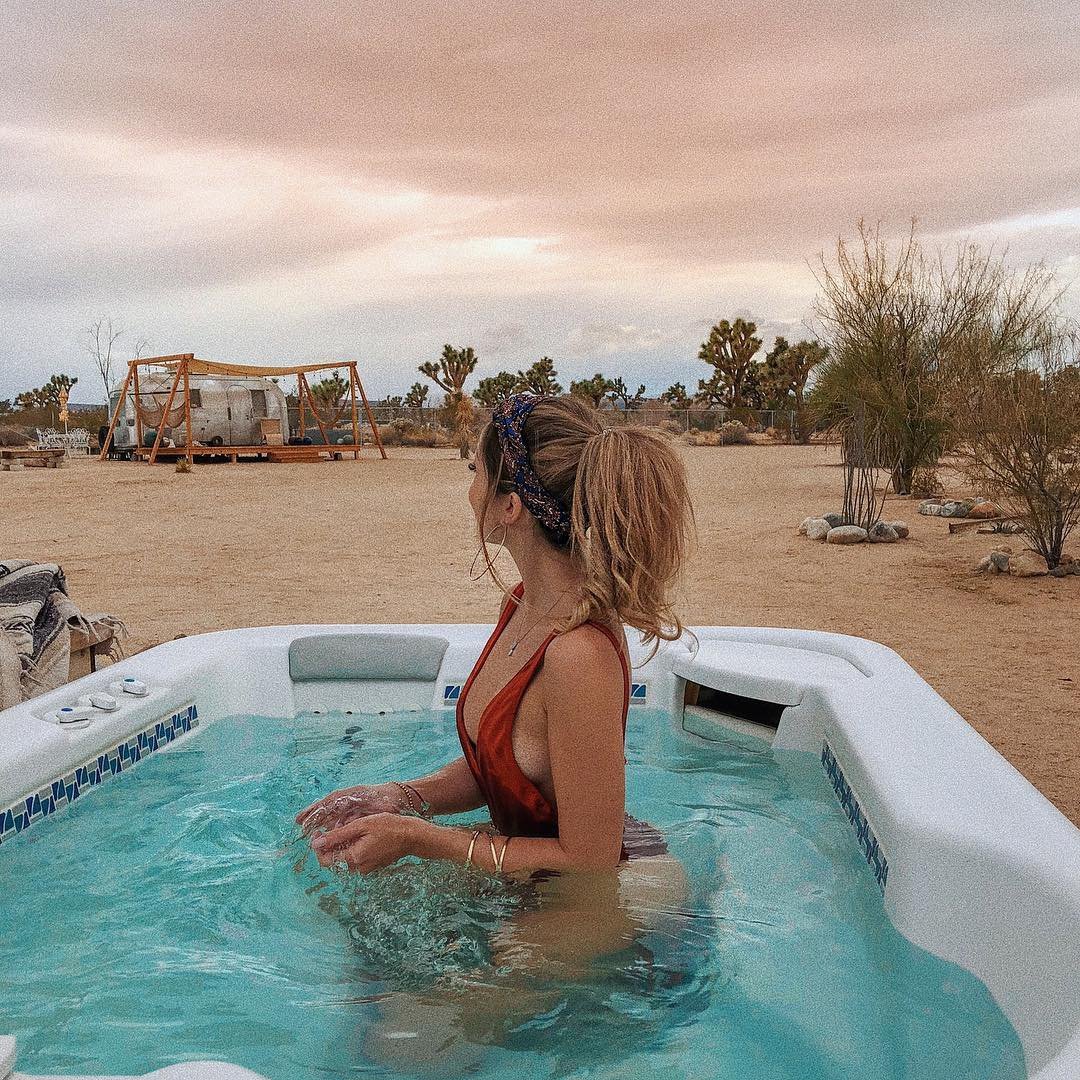 If you've been wondering what to do when it's hot outside, don't sweat it. I understand that the mere thought of stepping outside can make a gal's makeup melt, so I've rounded up some of the best ways to stay cool during a heat wave. Here are 9 super fun ways to spend a sultry day. Just don't forget the SPF when you step outside!
One of my personal favorite things to do when it's hot outside is to visit my local park, which happens to be right next to a lake. I usually round up the girls, grab a large sheet, and sit right next to the refreshing water. If you're feeling particularly brave, go ahead and jump in –the water might be a bit chilly, but wouldn't you rather take a dive than melt?
Fill 'em up with water and stage an epic fight. A water balloon battle in the backyard is a fun and an inexpensive way to cool down fast. And it's perfect if you have kiddos –or are a kid at heart!
3.

Take Advantage of the AC
If you rely on your trusty air conditioner and are in search of something to do when it's hot outside, consider kicking back and relaxing. Mix a fresh pitcher of lemonade, crank up your new summer playlist, and delve into the romance novel you've been meaning to read for the past month. Or, take a cue from yours truly and watch "Law and Order" reruns. They don't disappoint (believe me, I know).
Though I'm in my twenties, I've never quite gotten over the girly greatness of a sleepover. Get your best friend on the phone and tell her to check out a few flicks on her way over. Meanwhile, order delicious take out and get your nail polish ready. It's going to be a long –and chill– night!
One creative thing to do when it's hot outside is to sign up for your very own blog. For me, it all started last year on a miserably hot July afternoon and a simple Tumblr account. Today, I have a few hundred regular readers and a fashion and beauty blog I update every other day. Did I mention that I sent the link to my now-boss after I interviewed for my current position? Blogging about your passions can lead you to scoring a job doing what you love. Plus, it'll improve your writing skills and help you make valuable friends and connections. Pretty good for a hobby, no?
6.

Unleash Your Inner Shopaholic
Lots of ladies know that online shopping is a wonderful thing, especially when you do it with your gal pals. I'd use the heat as an excuse to hit up my usual haunts for summertime essentials –and since you have time to kill, don't forget to check retailmenot.com to save a few bucks.
One fantastically romantic thing to do when it's hot outside is to stride across the sand and dip your toes into the fresh, cool ocean. I'd recommend that you avoid the crowds (and unbearable heat) by leaving your home at sunset. If your feet start to ache, pick a spot to settle down and watch the stars. The sparks will fly fast on this date!
8.

Whip up Some Devilishly Delicious Desserts
No oven needed! From refreshing smoothies to mouthwatering pies and everything in between, there are countless recipes out there. I'd start with cookinglight.com for some healthy (and not so healthy) sweet treats that'll help you beat the heat.
9.

Catch up on Your "Me" Time
One thing to do when it's hot outside is to hop in your air conditioned car and walk around a local museum or aquarium. It'll help you stay cool and learn a few neat facts that you can brag about. After you've taken a peek at all you can handle, treat yourself to a fresh smoothie at the local café or a mani/pedi at the nail salon. Don't hold back girl –you deserve it!
These are only a few of the coolest things to do (pun intended) when it's hot outside. Which ones will you try? Do you have cool-down methods of your own? Do tell!
Top Image Source: weheartit.com
{{#comments_count}} Show Commnents ({{comments_count}}) {{/comments_count}}