74. Freeze a Batch of PB&J Sandwiches Ahead of Time so You Don't Have to Make Lunch Every Morning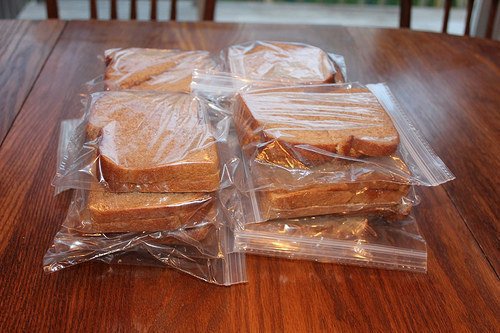 The sandwiches will be good for four to six weeks, and be fully thawed and ready to eat by lunchtime. Learn more here.
Stop Your Brown Sugar from Turning Rock-hard by Throwing a Couple Marshmallows into the Bag
Explore more ...