7 Fun Fall Activities That Don't Involve Food ...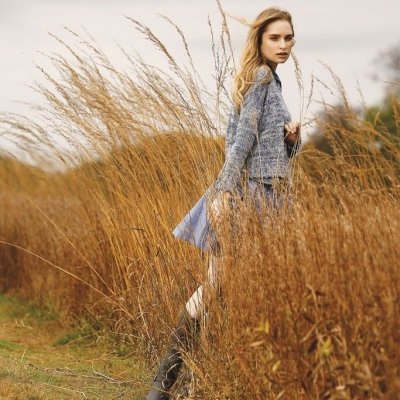 Would you like to know some fun fall activities that don't involve food? So many fall activities seem to revolve around food. That's okay but you may be trying to avoid foods that sabotage your diet or just enjoy an activity without eating. Here are some ideas for fun fall activities you can enjoy without the lure of food.
Going on a hayride is one of the fun fall activities you can enjoy that doesn't involve food. This is not an activity that can be enjoyed everywhere. If you live in a more rural area, there are probably opportunities for this. It has a true country feel. One piece of advice to remember; it is good to wear pants to protect your legs from the scratchy hay.
Visiting a corn maze is another activity you can do in the fall that doesn't involve food. Basically a corn maze is where a path has been cut out in a corn field and you have to find your way out. It can be a bit of a challenge but is a lot of fun. This is something that is actually on my fall wish list of activities. It is also something that is fun for all ages.
Pumpkin carving has come very far in the last few years. It used to be that you just chunked out some shapes and plopped a candle in and you were done. Now there are carvings that are very intricate and beautiful. You can find instructions online or buy a pumpkin carving kit. If you aren't into carving, you may wish to paint your pumpkin or decorate it in a different way.
4.

Take in a Football Game
Is anything more fall-like than a football game? You can sit huddled under a throw in brisk chilly air and watch your favorite team. It doesn't have to be a famous NFL team for you to enjoy a football game. Maybe you have a cousin or a family friend that is on the local high school or college football team. Taking in a football game is a lot of fun.
If you are trying to avoid fall activities that involve food so you won't sabotage your diet, this suggestion is one that may suit you perfectly. A fall hike is a great way to get your exercise while enjoying the beauty of fall. There is something very peaceful about getting out in nature and taking it in up close in personal. If that isn't an option, you could also enjoy seeing the fall colors during a drive. Either way, you get to experience the lovely change in leaf colors.
Visiting an apple farm is a great way to spend a fall day. While it technically does involve food, it isn't a food choice that would wreck your diet. Also, you can spend all day on an apple farm picking apples or doing other activities without eating. If you live near an apple farm you should certainly check into this. It is an opportunity not everyone has.
This one may be a favorite with a lot of you. Shopping for fall clothes is a lot of fun. You can find all kinds of gorgeous sweaters and boots for fall. Usually by the time fall rolls around most people are ready to change out their wardrobe and wear something different. It is always nice to find a few new things to add to your fall clothing.
These are some examples of fall activities you can enjoy that don't involve food. What are your favorite fall activities? I can't wait to hear them!
{{#comments_count}} Show Commnents ({{comments_count}}) {{/comments_count}}