Being a photographer on the side, I'm a bit partial to all things camera. I love trying new cameras and equipment. However, these cameras are good for those who like taking pictures but don't really have any intentions of going professional. The 7 cameras to love are great for your everyday occasion, or vacation!
---
1

Sony Alpha NEX 5 Compact Interchangeable Lens Digital Camera Two-Lens Outfit W/18-55mm & 16mm Sony Zoom Lens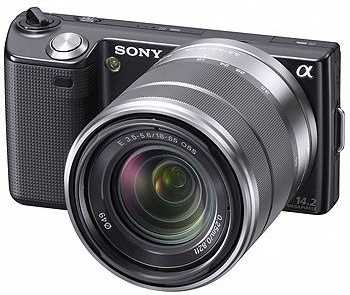 Price: $799.99 at ritzcamera.com
This is a great camera choice for those that like to dabble in the "professional looking" images but just for fun. It's small and lightweight, and still has the capability of changing lenses! For those of you who understand some things about photography, it has a high ISO capability so you can get good low light images as well! If you like small and portable and good quality, this is a camera for you!
---
2

Nikon Coolpix S80 Digital Camera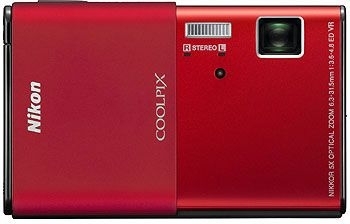 Price: $199.99 at ritzcamera.com
I'm a Nikon girl, personally. For your basic point and shoot, this camera offers great quality and only requires a small storage space. If I'm going to use a point and shoot, I prefer one that easily fits inside my purse, no matter how small it may be. Slide it open and you're ready to take lots of cool pictures! I feel that this is another great choice for vacation (especially if you're flying) because of it's size and superb imagery, as well as it's ability to capture HD video!
3

Kodak EASYSHARE C123 SPORT Camera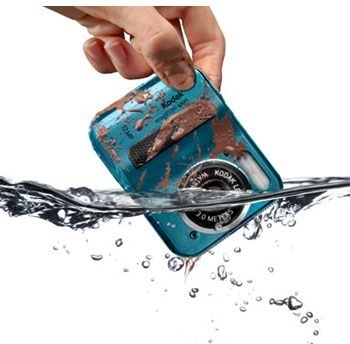 Price: $84.89 at ritzcamera.com
If you're a Kodak person and a person in love with the great outdoors from water to dirt, this is a camera you'll love. It can take pictures underwater up to 10 feet deep, so if it gets a little dirty, it's just a matter of a little splash of water to get it clean! Another thing I love about this cool camera is the ability to share your pictures and videos directly from your camera to your Facebook,YouTube or Twitter page! Talk about an easy, quick way to make your friends jealous about where you are!
---
4

Nikon Coolpix S1100pj Digital Camera W/ Built-in Projector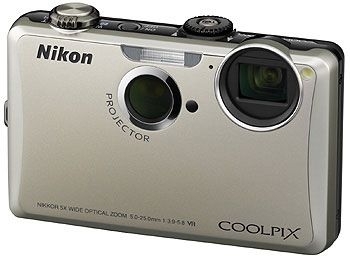 Price: $349.99 at ritzcamera.com
Once again, Nikon is cool with this camera to love! Not only can you take great pictures and videos, you can automatically project them onto a wall to share with friends, say, after a party. Or, you can hook your camera up to a computer and use it as a mini-projector for your business related slideshows! Compact and full of great uses, this is certainly a great camera choice!
---
5

Canon PowerShot SX130 is Digital Camera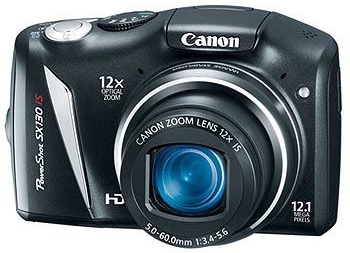 Price: $243.94 at ritzcamera.com
Canon is known to take great pictures as well. If you are one to go for the more classic looking point and shoot camera, this is a camera you'll love. You'll have HD images and videos and still have the classy look of this Canon camera! Plus, it has added features like adding the "fisheye lens" look to your photos right there on your camera! You're going to love it!
---
6

Olympus TOUGH TG-610 Digital Camera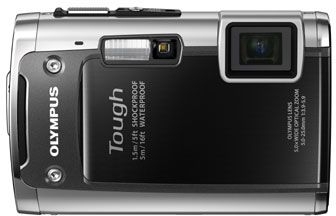 Price: $269.99 at ritzcamera.com
If you're into "tough sports" like mountain climbing and other rugged outdoor activities, you will love the camera. It's built to withstand drops and accidents and it can go 16 feet underwater unharmed! It's also safe to take this camera to extreme cold climates! On top of those nice details, this awesome camera allows you to take great 3D images and even share your images without the need for a computer using Wi-Fi compatibility!
---
7

Aiptek 720P 5MP CMOS High Definition Camcorder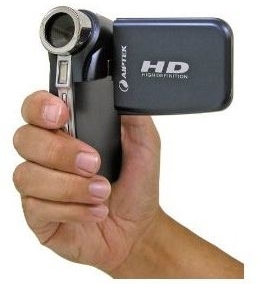 Price: $125.94 at ritzcamera.com
If you like capturing videos more than taking pictures, but do enjoy being able to capture an image at a moment's notice, this may be just for you. This high def camcorder doubles over as a camera when you need it! Have fun making videos and taking pictures as you capture memories to last a long time! And the best part? It fits so easily in your hand!
A picture is worth a thousand words, so they say! You can't take enough pictures since they're a preservation of your memories for years and years to come! So choose a camera that is right for you and start capturing memories!
---
Popular
Related
Recent