Nothing comes in handy quite like a pair of black leggings! Personally I love them for their versatility as they can be paired with pretty much anything for a super stylish outfit, plus they're so comfy to wear! Keep reading for our top picks when it comes to must-have black leggings!
Table of contents:
1

Faux Leather Leggings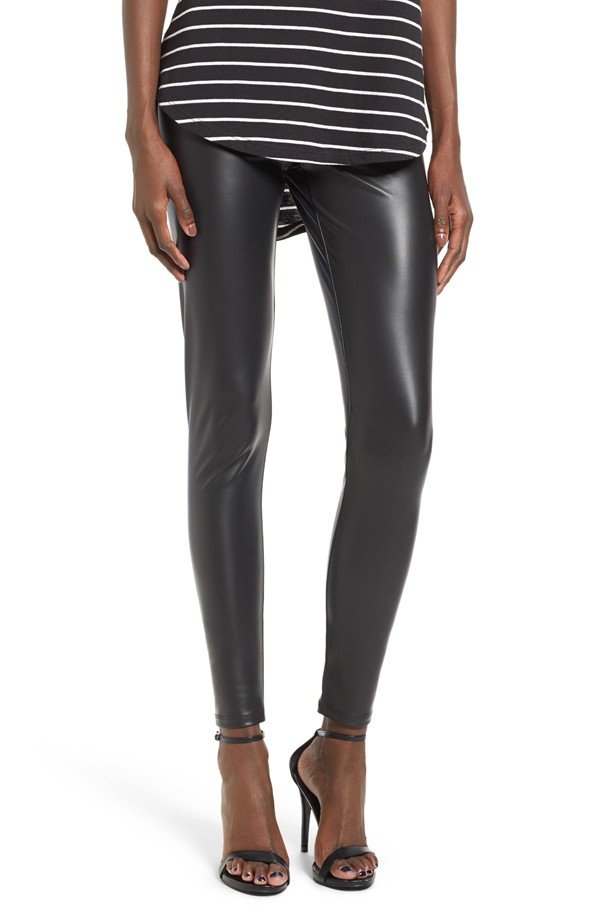 Price $29.00 at shop.nordstrom.com
Add a luxe, liquid look to your layered ensembles with lustrous faux-leather leggings cut with a flattering high waist!
2

Stretch Cotton Moto Leggings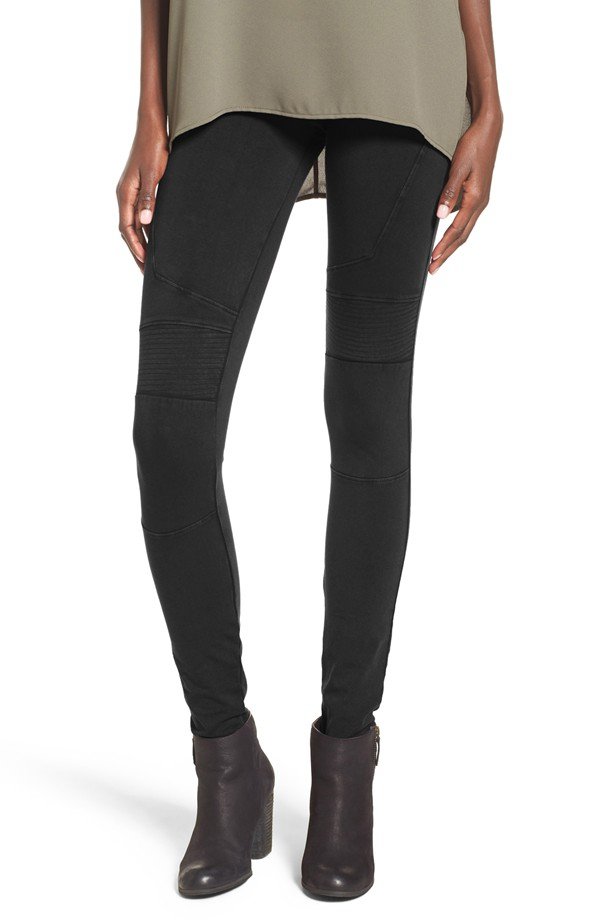 Price $23.40 at shop.nordstrom.com
Stitched knee panels add a cool moto vibe to pair-with-anything leggings cut from lightly faded stretch-cotton!
3

Blackout Leggings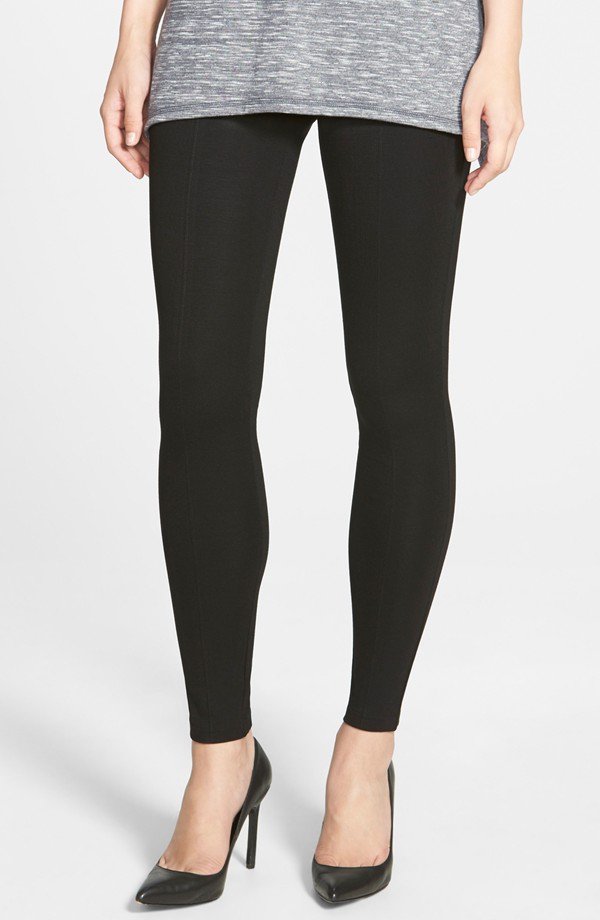 Price $48.00 at shop.nordstrom.com
Topstitched centre seams and densely knit ponte fabric smarten comfy leggings with a smooth elastic waistband that sits higher on the hips!
4

'Rachel' High Waist Leggings (Regular & plus Size)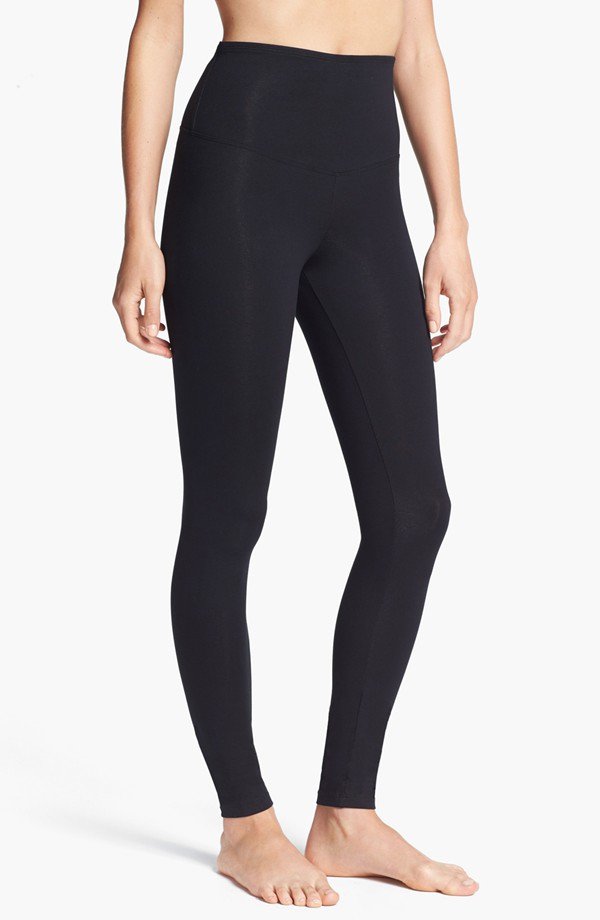 Price $49.50 at shop.nordstrom.com
A wide, high waistband helps smooth your tummy for a sleek fit in these layer-ready leggings crafted from a smooth, stretchy cotton!
5

Faux Leather Front Moto Leggings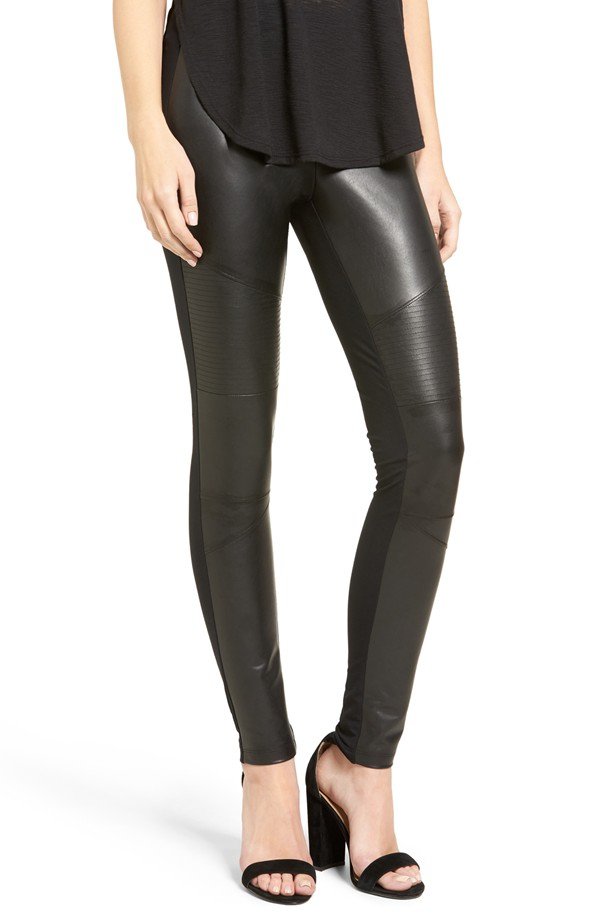 shop.nordstrom.com
Moto-cool stitching adds to the street cred of sleek black leggings fronted by a layer of lustrous faux leather!
6

Stripe Faux Leather Leggings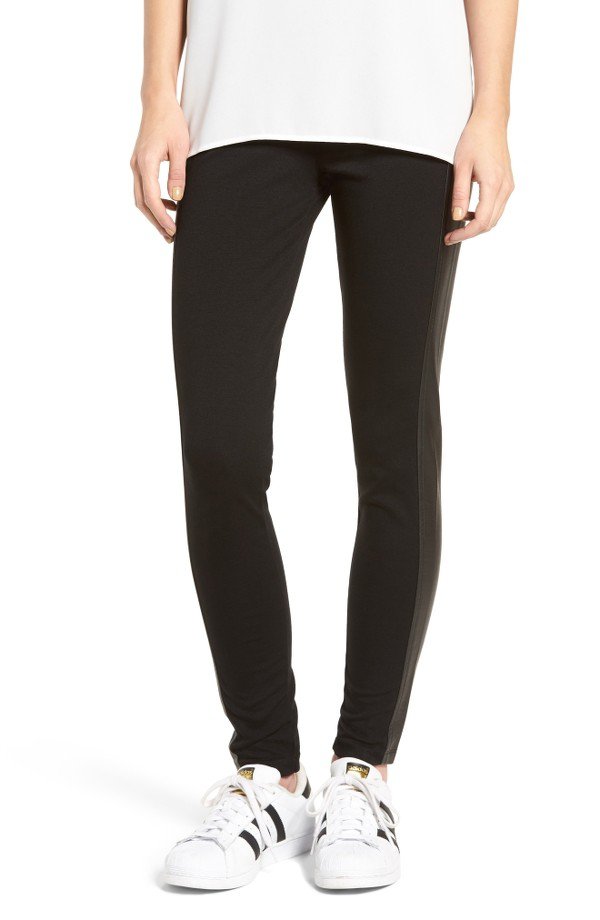 Price $23.40 at shop.nordstrom.com
Faux-leather racing stripes spice up the sides of comfy-chic black leggings knit with plenty of stretch!
7

'Stevie' Faux Leather & Stretch Ponte Pants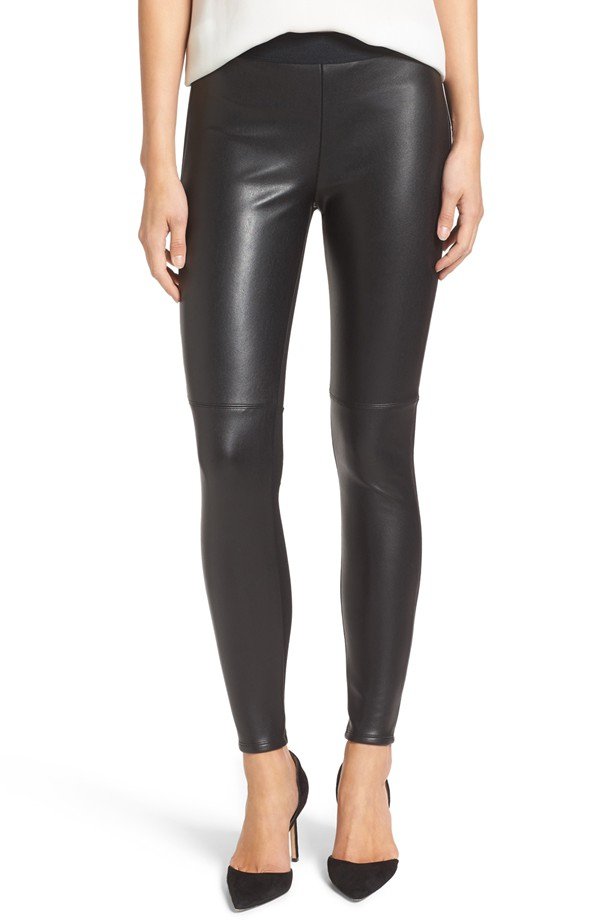 Price $233.00 at shop.nordstrom.com
Enjoy the edgy look of faux-leather pants with the all-day comfort of stretchy ponte fabric in figure-sculpting mixed-media pants finished with cool pieced-seam details!
8

Flat Waistband Leggings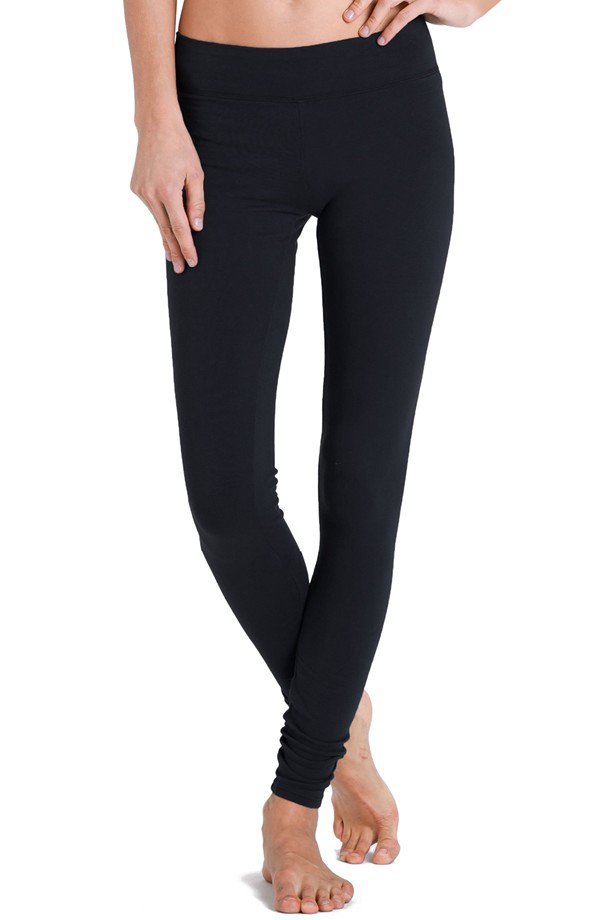 Price $40.00 at shop.nordstrom.com
Soft, versatile leggings with a wide, flat waistband are cut from substantial stretch cotton for a flattering fit!
9

Mid Rise Leggings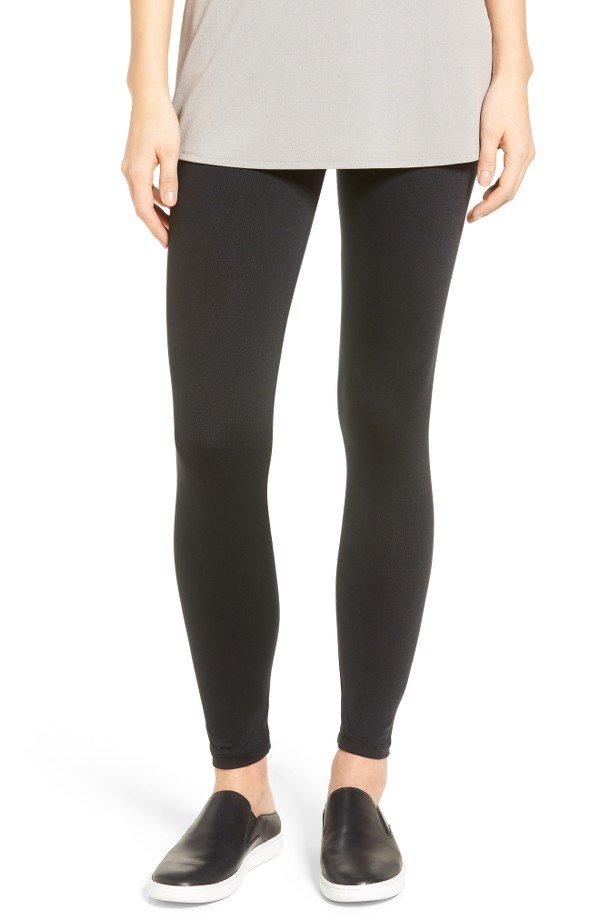 Price $90.00 at shop.nordstrom.com
Matte, opaque fabric that moves with you gives a flattering, functional fit to these easy-to-layer leggings!
10

Look at Me Now' Seamless Leggings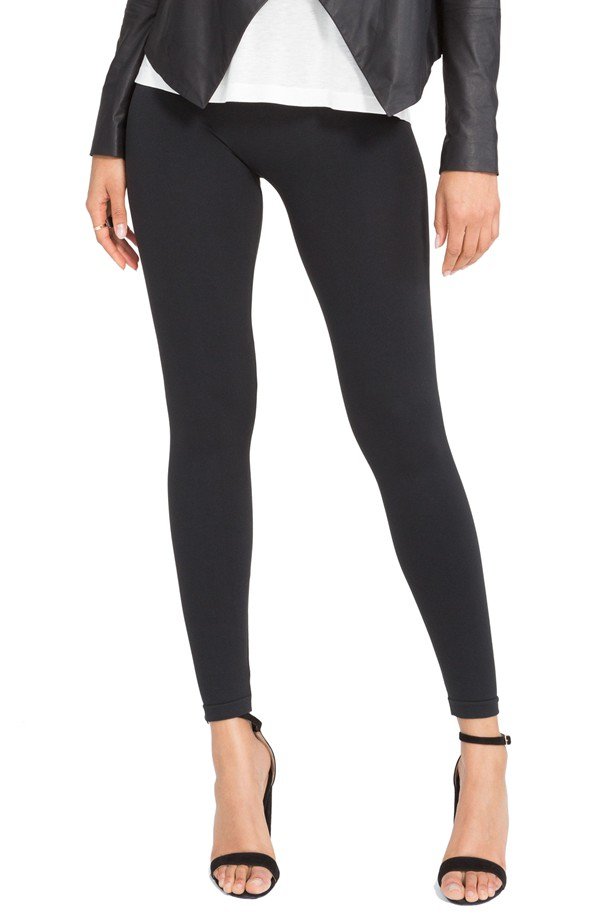 Price $68.00 at shop.nordstrom.com
A stretchy knit and seamless design team up for a flattering fit in essential leggings topped with a figure-smoothing waistband!
11

Control Top Leggings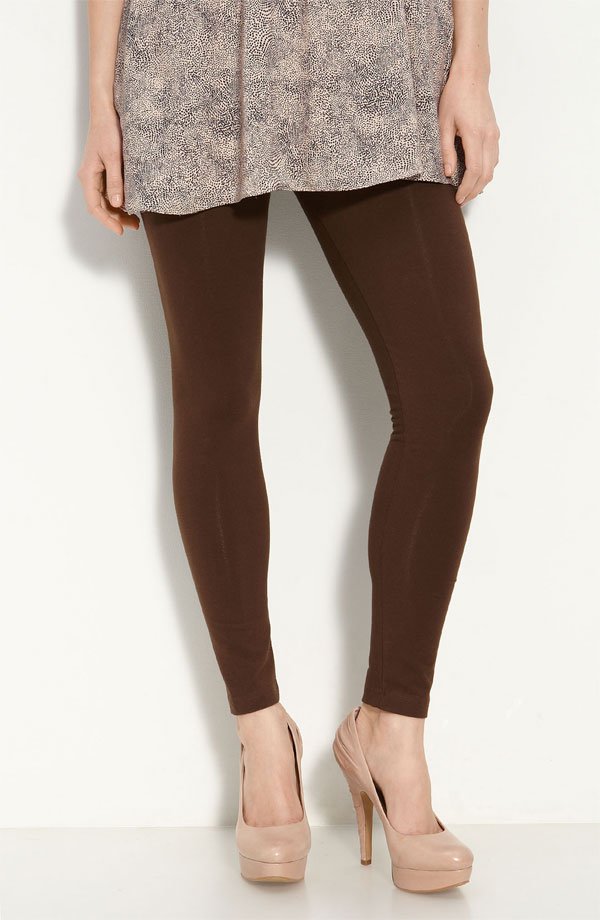 Price $60.00 at shop.nordstrom.com
Easy to layer and lounge in, these high-waist leggings flatter the figure with hidden control-top panelling that helps smooth the tummy and hips!
12

Seamed Ponte Knit Control Top Leggings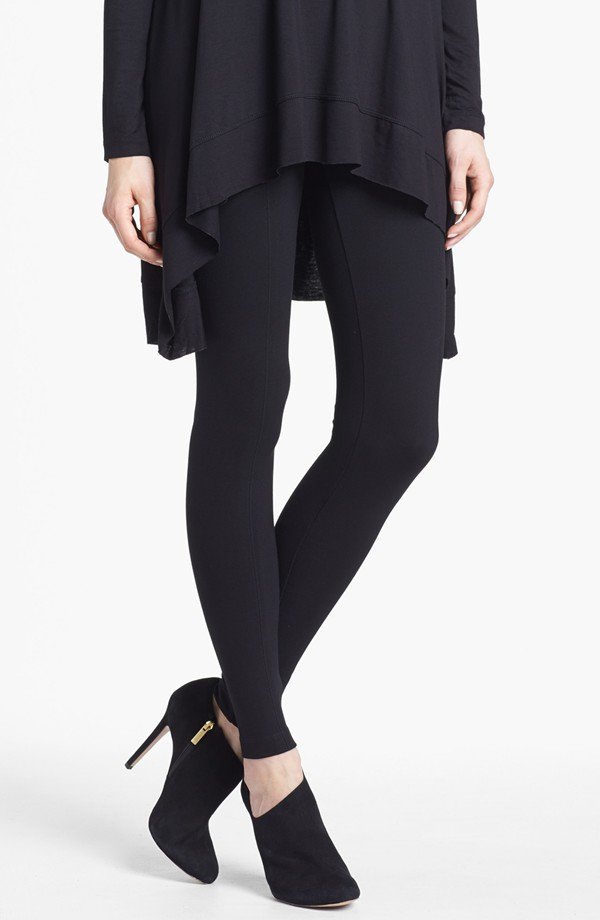 Price $78.00 at shop.nordstrom.com
A figure-perfecting tummy-control panel is concealed inside the wide, comfortable waistband of sleek leggings finished with subtle, leg-elongating centre-front seams!
13

'Jean-ish' Shaping Leggings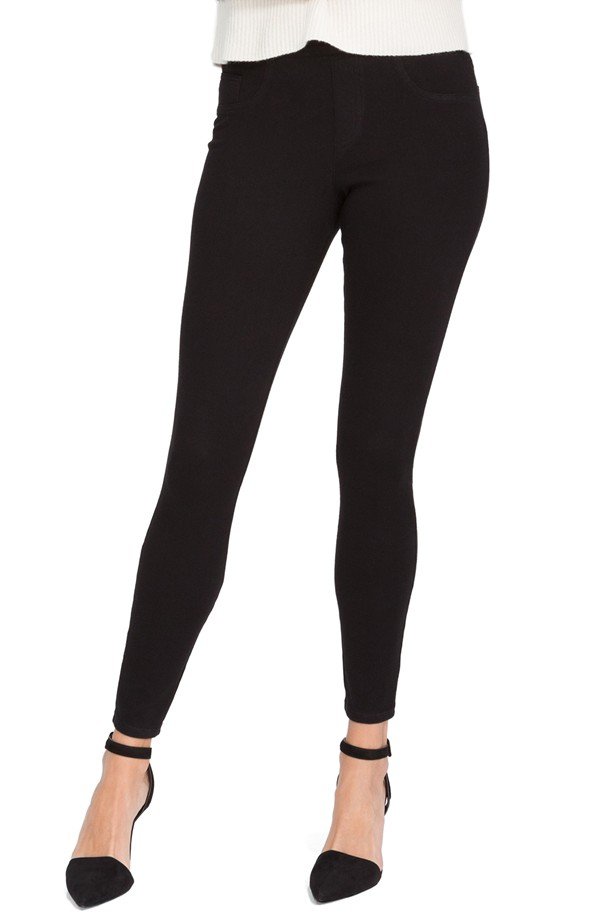 Price $98.00 at shop.nordstrom.com
The look of skinny jeans combine with the comfort of SPANX in these super soft, stretchy leggings made ultra-flattering with medium-shaping support and denim styling including real back pockets!
14

Brushed Hacci Lounge Pants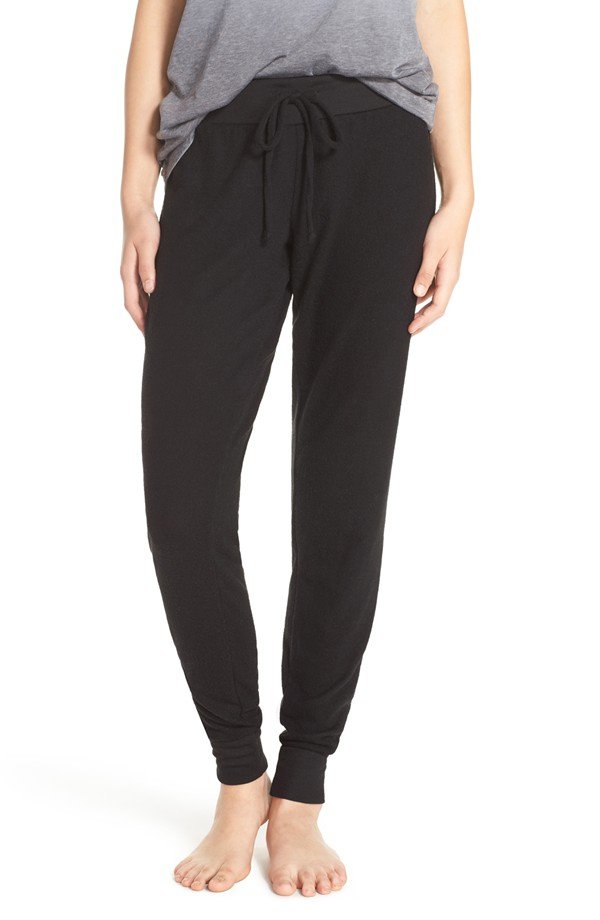 Price $45.00 at shop.nordstrom.com
Cuddle up after a long day in these tapered jogger-style pants sure to keep you warm and cozy. Super soft brushed-hacci knitting is what gives the fabric that loved and lived-in look!
15

Dark Rinse Denim Leggings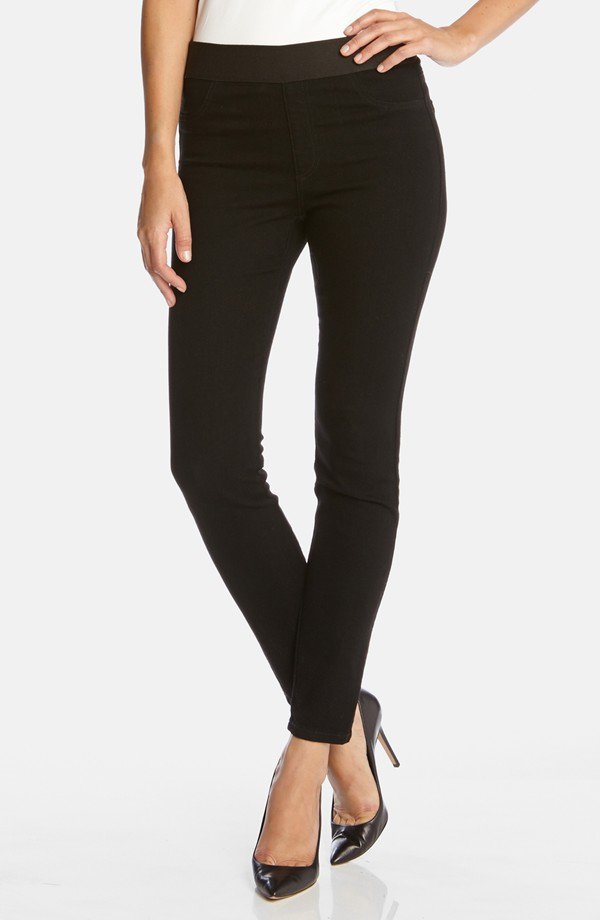 Price $79.00 at shop.nordstrom.com
Designed to look like your favourite skinny jeans, black denim leggings are topped with a wide elasticized waistband and crafted with plenty of curve-hugging stretch!
Please rate this article