I confess: not only am I something of a car nut, I'm also addicted to road trips, so I'm always on the lookout for the best compact SUVs, the sporty ones, the ones with great fuel economy and extra features to make my next road trip that much more fun and affordable. I recently test-drove a handful of cross-overs and SUVs for a week each, and discovered this segment has a few surprises – and I'd love to share them with you! Here are my picks for the best compact SUVs and cross-overs, and how they wowed me.
---
1

Kia Sorento SX Limited AWD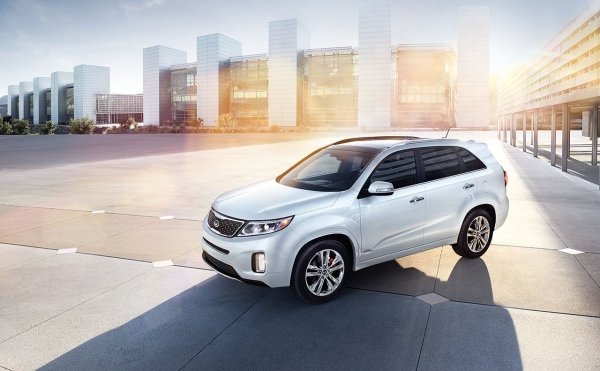 MSRP: $38,300
Being from the Motor City, home of the Big Three American automakers, I feel kind of guilty listing the Kia Sorento as my top pick for the best compact SUVs… but it really is amazingly gorgeous and fun-to-drive. It used to be that Kia was synonymous with "fuel efficient and cheap," but while those two things are still true, design has been added to the mix, along with luxe details and loads of features, some for safety, some for convenience, and some just for fun. Perhaps my favorite feature of all is the panoramic sunroof, letting the light in on even the gloomiest day, throughout the entire cabin (not just the front seat). I also love the instrument and controls cluster – it's so intuitive! Every time I wanted to check something (how fast am I going, how much gas do I have), or do something (turn up the radio, turn down the heat), the button or gauge was exactly where I wanted it to be. I'd like a little better fuel economy, but honestly, a few MPGs is a small price to pay for such a beautiful vehicle.
---
2

Ford Edge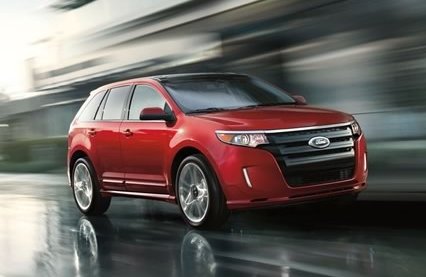 MSRP: $28,595
This little SUV is just as much fun to drive as its more expensive foreign counterparts, with about the same fuel economy, and at a reasonable sticker price. The MyFord Touch system is an interesting add: while most SUVs feature a combo nav and entertainment system, Ford's taken it a bit farther, integrating everything in a very user-friendly format, ideal for road trips, for sure, but also for quick errands around town. It's also very nice-looking… especially in Ruby Red, and especially with the Sport package.
---
3

Chevrolet Equinox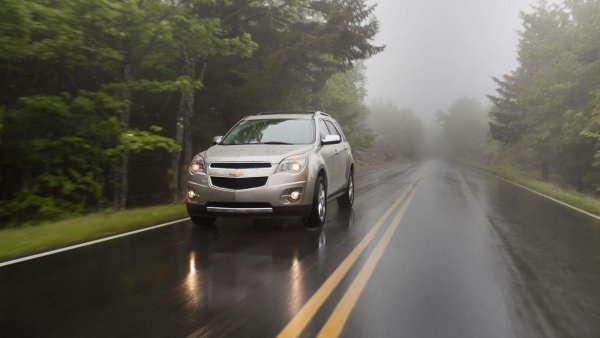 MSRP: $24,360
Reasonably priced, with better-than-good fuel economy and a wide range of standard features, the Chevy Equinox is sort of the "everyone's crossover." There are no surprises, no big "ah-ha" moments, but it's versatile and inviting and built to last. If you're looking for sturdiness, safety and reliability, the Equinox is for you, and four of your best road-trip BFFs. Load up a playlist and head for the open road, possibly along Route 66 – isn't that what Chevy is all about?
---
4

Subaru Forester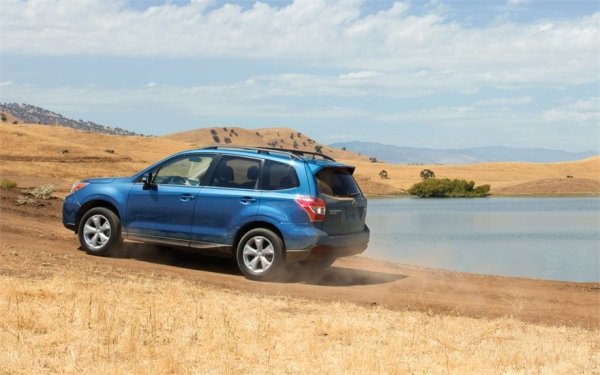 MSRP: $21,995
I'm an aging hipster, so I'm required to add at least one Subaru to my list, right? And the Forester is the one I've chosen. I'm not the only one who's noticed its impressive safety record or its fuel efficiency and "fun to drive" quotient – it's been named an IIHS Top Safety Pick+ and MotorTrend named it the 2014 Sport/Utility of the Year. It's rugged and outdoorsy and capable, but also very nearly posh inside, with all the high-tech features today's consumer wants, regardless of how much or little hiking, camping, and rock-climbing you plan to do on your epic road trip.
---
5

Mitsubishi Outlander GT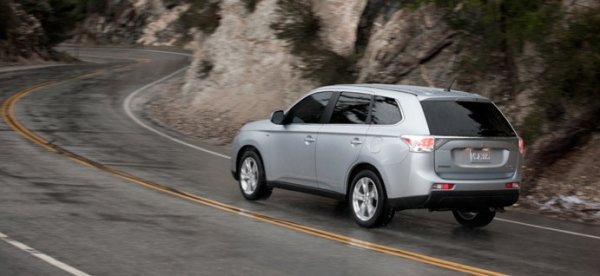 MSRP: $27,795
I'll be honest: I wasn't really considering the Mitsubishi when I began this list. Here in Michigan, you rarely see them on the road, and the brand wasn't really on my radar. But then I drove one for a week, and while it wasn't the most impressive vehicle in my list, it still deserves an honorable mention for its attempt to "green up" the segment, and for its safety features, and okay, even for its unique styling.
---
6

Kia Sportage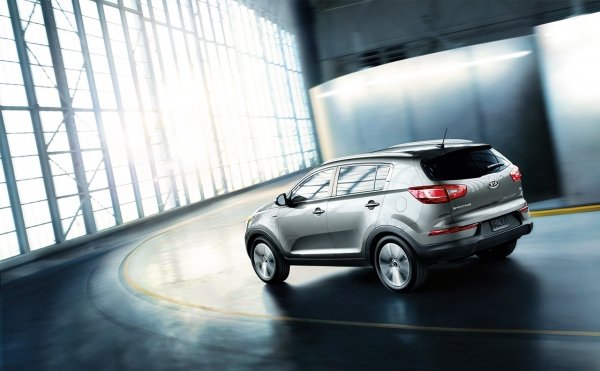 MSRP: $19,000
Yes, another Kia's made my list, and for good reason. It's as well made and fun to drive as the Sorento, only minus a few bells and whistles to make it more affordable. While the Sorento is all about making the drive from point A to point B as luxurious as possible (without the sticker shock of other high-end SUVs), the Sportage is, as its name implies, a little more casual and sporty. This little SUV also showcases Kia's commitment to safety, named an IIHS Top Safety Pick+, and earning a coveted 5-star NHTSA safety rating. You wouldn't know that from driving it though – the responsiveness will have you feeling more like an adrenaline junkie, less like a soccer mom.
---
7

Mazda CX-9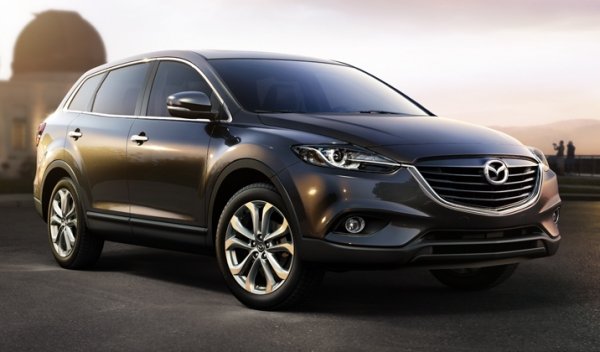 MSRP: $29,785
Mazda's tagline is "zoom-zoom," and after driving the CX-9 for a week, I'd say that about sums up my driving experience. I don't know how Mazda managed to make a car this fun to drive while still holding on to such great fuel economy, but I don't need to know. I just need to suggest that, if you're in the market for a compact SUV or cross-over, you test drive one. You won't be sorry. Highlights include a roomy third row of seating, so you can bring more of your friends for your test drive, then your first road trip and beyond.
I have to admit, after test-driving these, it was a little difficult to hand the keys (or rather, key fobs) back, and jump in my own daily driver. Now I'm coveting that Sorento! Which of these SUVs do you want for your next road trip (or trip to the store)? Or is there another one you'd rather have?
More
Comments
Popular
Recent