Be Sharp, Take Note, and Celebrate Violin Day ...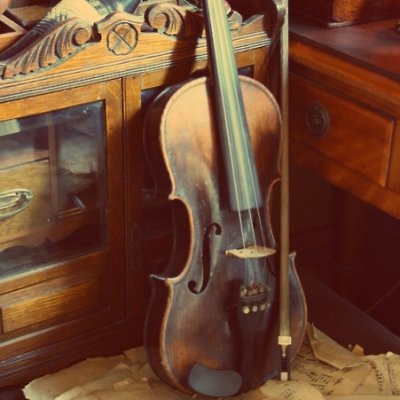 December 13 is actually one of my very favorite days – Violin Day! It's not to be confused with International Violin Day, which takes place in June (on Igor Stravinsky's birthday, in fact), but let me ask you this: is there such a thing as too many holidays devoted to music?
At best guess, today's Violin Day became a holiday due to the wealth of concerts that take place during December. I myself prefer to think it's because the violin is such a beautiful instrument, capable of wringing every last emotion from both the musician and the listener, but that's just my take.
So how can you celebrate? If you're a violinist, just play. Make your violin laugh, weep, or cheer. If you simply love the sound of an aching, wide open violin played by a skilled, emotional musician, just listen. It doesn't matter whether you're head over heels for Joshua Bell, if you go mad for Itzhak Perlman, if you get down to the delightful dubstep fusion of Lindsey Stirling, or if you adore the intimacy of Viktoria Mullova. Today is simply a day to celebrate violinists past and present, the virtuosos and the amateurs alike. And if you've always wanted to learn the instrument yourself, there's no better day to start.
Here's one of my favorite pieces:
What's yours? Share the day with your fellow music lovers and let the melodies inspire you!
{{#comments_count}} Show Commnents ({{comments_count}}) {{/comments_count}}