7 Apps to Ease Your Daily Calculations ...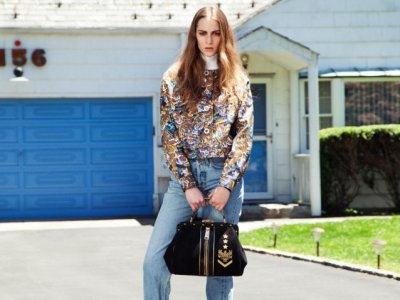 Not all of us are gifted when it comes to mathematics but hey, that's where our smartphones come in handy! Here's guest contributor Hirva's picks on some amazing apps that will help you with your daily calculations and make life easier!
A woman is always full of responsibilities. She is always in need of a helping hand to ease her day to day chores whether it's buying things or working in the office. Thankfully, there are numerous apps which can be used to quicken your small but very important calculations. Let's have a look at some of these apps which you can use to ease your daily calculations.
1.

Tip Tax Discount Calculator
This app brings 3 calculators into a single app Tip Calculator, Discount Calculator and Tax Calculator. Now you don't need to download 3 different apps for all of them. And it's Free to download too. With the tip calculator you can quickly calculate your restaurant bills or even split bills when you are with friends. The other calculator is the Discount calculator which eases your calculation while shopping. Last is the tax calculator which you use to calculate sales tax on your bill amount or use along with the discount calculator.
Buying a new home or considering refinancing, Zillow Mortgage Marketplace helps you calculate what houses you can afford, your monthly mortgage payment and refinancing costs. The app design is amazing and the reports and graphs are super user friendly!
Quickly track your numbers as they happen using this app. Numbers can be expenses, time, your body temperature, sizes, or even your heart beats. You can even export the calculations to spreadsheets. This is a great app you can use on the go!
Fitness is the new mantra of today. Quickly input your weight and height and check whether you are on the right track to fitness or not. Keep a check on your fitness with this small but important app.
Many times you have to quickly calculate days between two dates. This app easily calculates number of days between the dates you choose and whatever formats your want like days, weeks + days, Months + days and so on. Great, simple and effective.
Whether you are working or a housewife you often travel by taxi. This app helps you to compare taxi fares, calculate the actual distance and amount payable upon travel by taxi. You can even call a taxi using this app!
A useful app for working women who want to quickly calculate their pay scale whether it is in terms of per hour or per year. It helps to decide whether the pay offered is acceptable and how the amount equates to the length of time.
This was a quick list of quick calculator apps which women require in their day to day tasks. There are many other apps which are common but I thought to introduce some unique ones who might be not known but can be very useful. Share some other such calculators which can benefit us.
{{#comments_count}} Show Commnents ({{comments_count}}) {{/comments_count}}