An amazing staircase adds something special to a property. Staircases can be works of art as well as being the way to get from one floor to another and designs really are incredible. Here are some amazing staircases you'll be quite envious of.
Table of contents:
1

Organic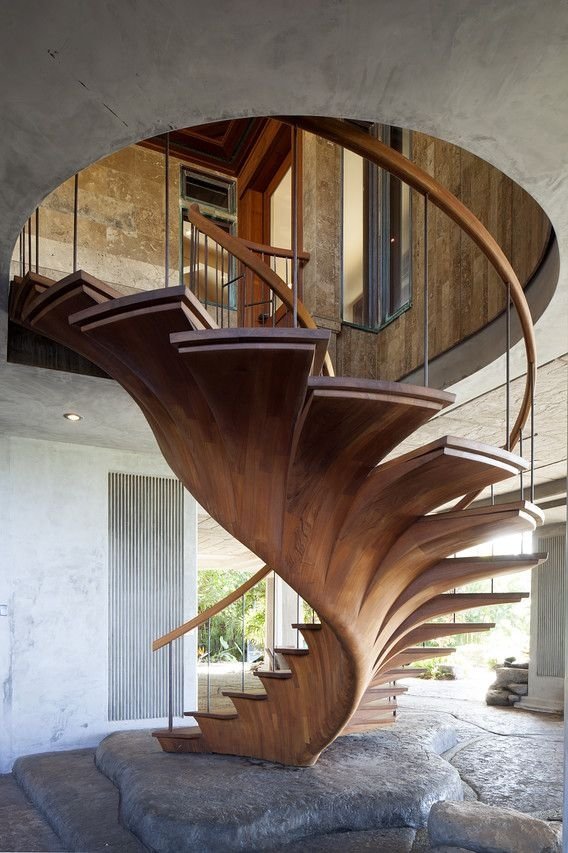 Via Elevated Living
This amazing staircase is made from African mahogany and teak and represents a philodendron plant.
2

Stenciled STAIRS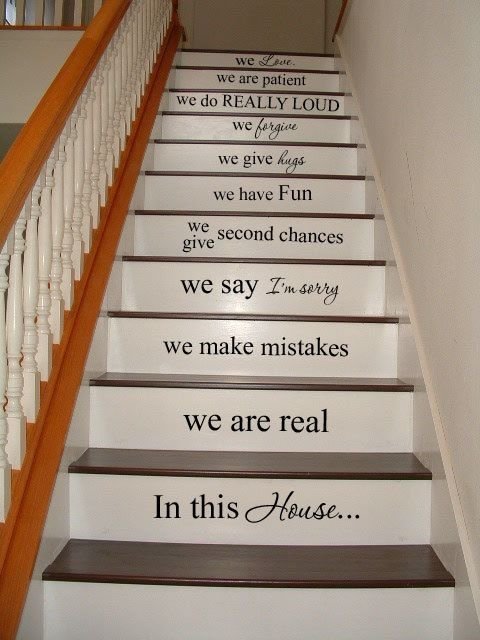 Via In this house STAIRS stairway ...
Read messages as you climb.
3

New Orleans Square Disneyland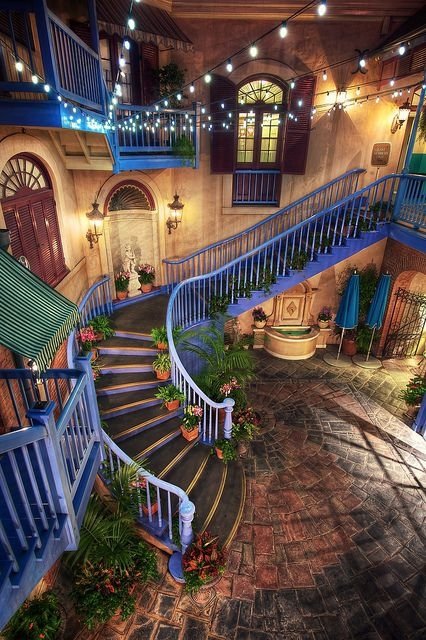 Via Above the Court
It's no fantasy when you climb the stairs at Disneyland.
4

Hang Nga Guesthouse and Gallery in Dalat, Vietnam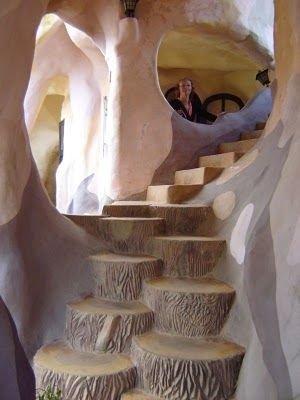 Via Hang Nga's Crazy House In ...
Tree roots and trunks are sculpted into the organic concrete along with mushrooms, spider webs and portholes.
5

Rustic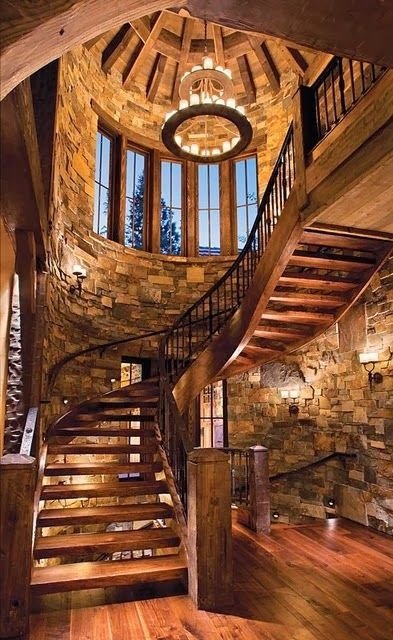 Via Cabin Design Ideas For Inspiration ...
A stunning combination of wood and exposed stone.
6

Baron's Palace, Heliopolis, Egypt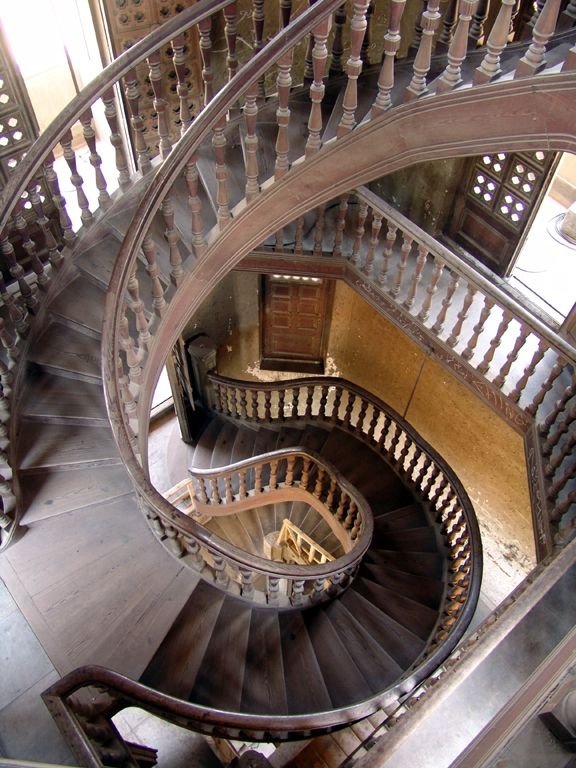 Via Spiraling Out of Control: The ...
The stairs weave their way through the floors.
7

Glitter Staircase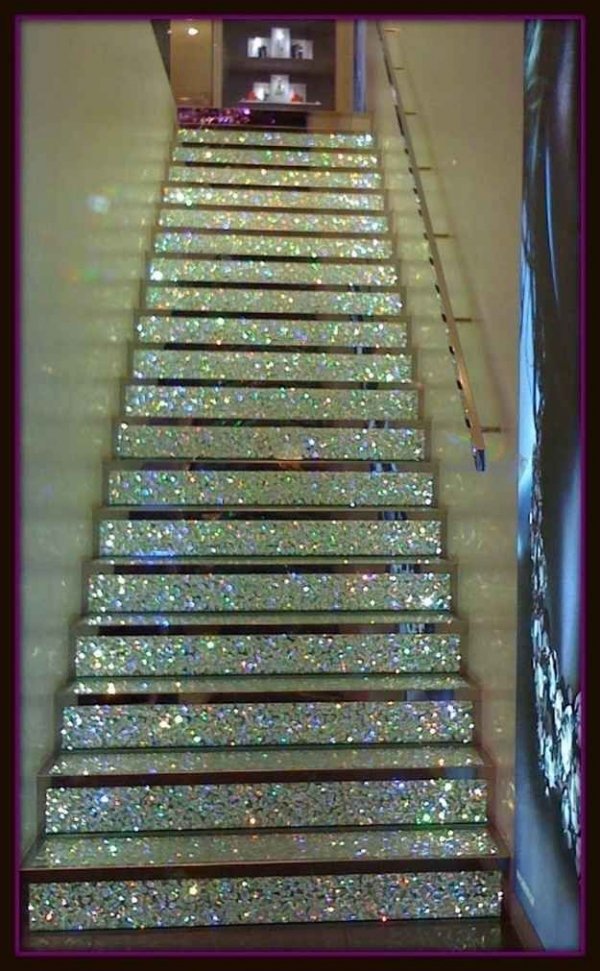 Via 36 Things You Obviously Need ...
That's some bling!
8

Mosaic Stairs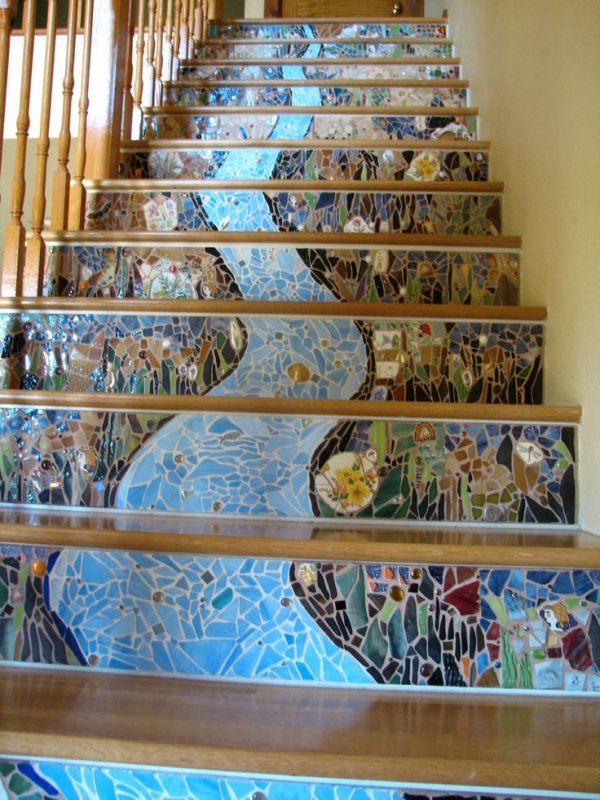 Via How to mosaic stair risers ...
The mosaic is painted on Plexiglas that is then fitted to the risers.
9

Sculptural Stairway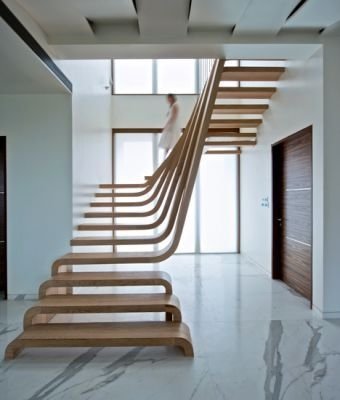 Via Wave "Hello" to the Flowing ...
This Mumbai stairway looks a bit "trippy."
10

Mansion-styled Staircase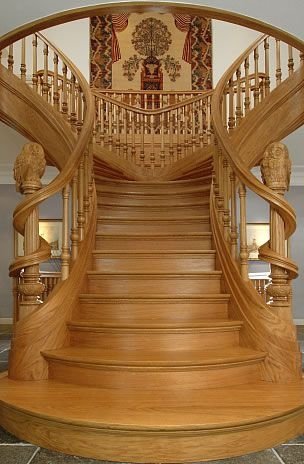 Via The Staircase As Sculpture - ...
Such an elegant sweep.
11

Tiled Stairway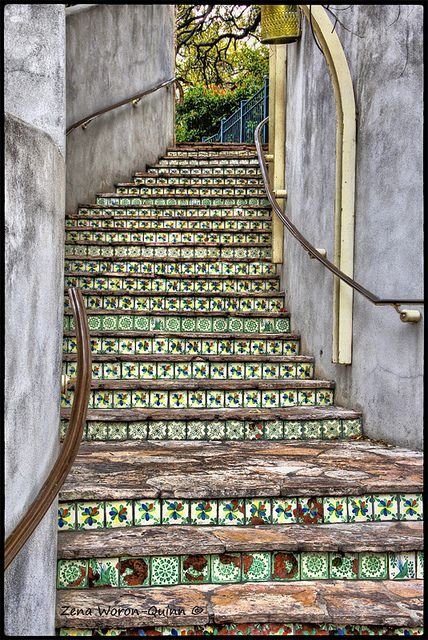 Via Tiled Stairs
There are amazing stairways out of doors too.
12

Marble Stairs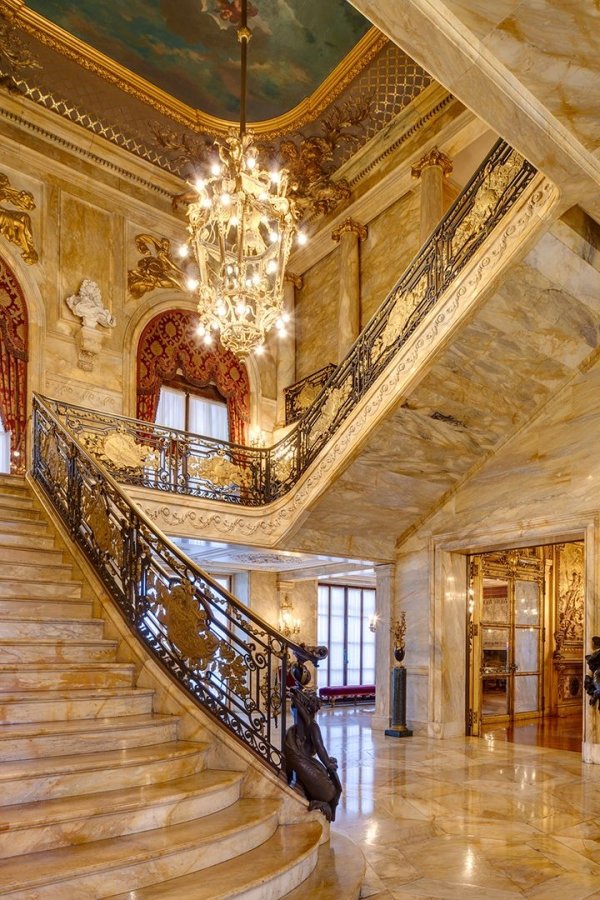 Via the style saloniste: A World ...
How luxurious is this?
13

Black Stairs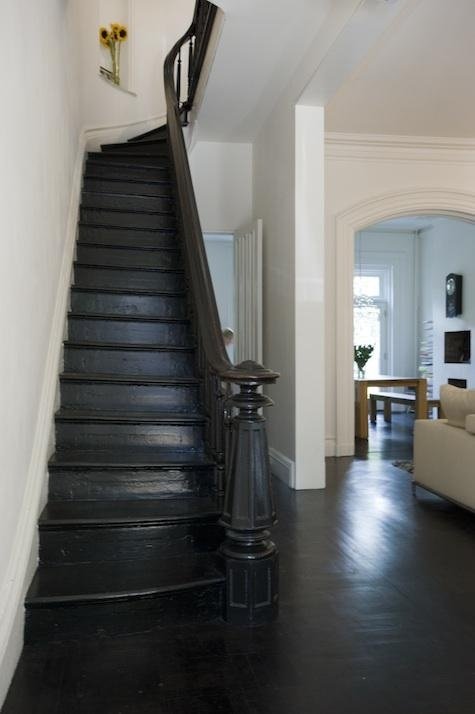 Via House Call: Elizabeth Roberts in ...
What a great treatment of a staircase in an 1860s Brownstone.
14

Glass Staircase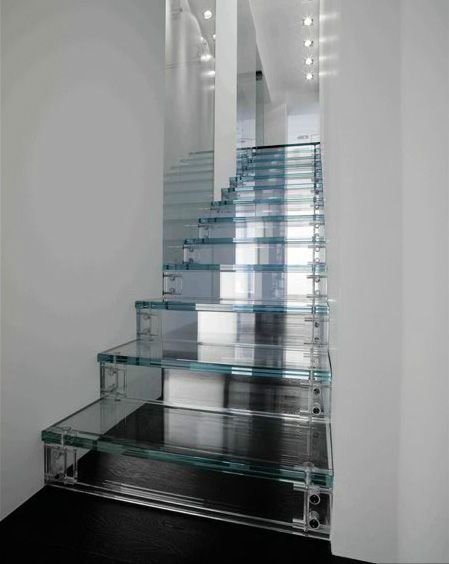 Via If It's Hip, It's Here: ...
You'll definitely see where you're going on these stairs.
15

Triangle Stairs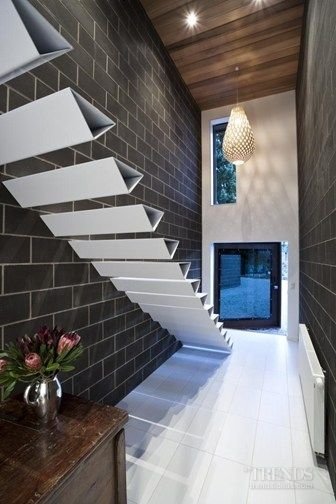 Via myTrends
I have to admit, though some of these floating staircases look fabulous, I do find them quite a scary idea.
16

Spiral Staircase at the Musée National Gustave Moreau in Paris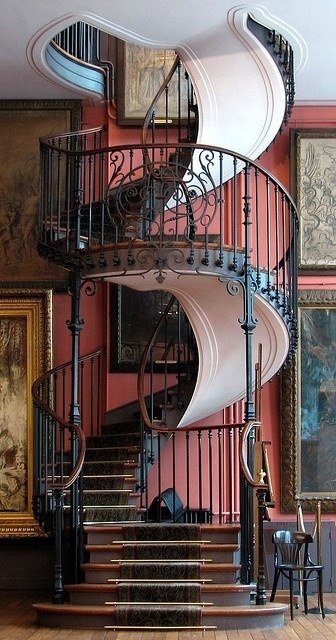 Via Stairs
An absolutely stunning example of a spiral staircase.
17

Castle-like Staircase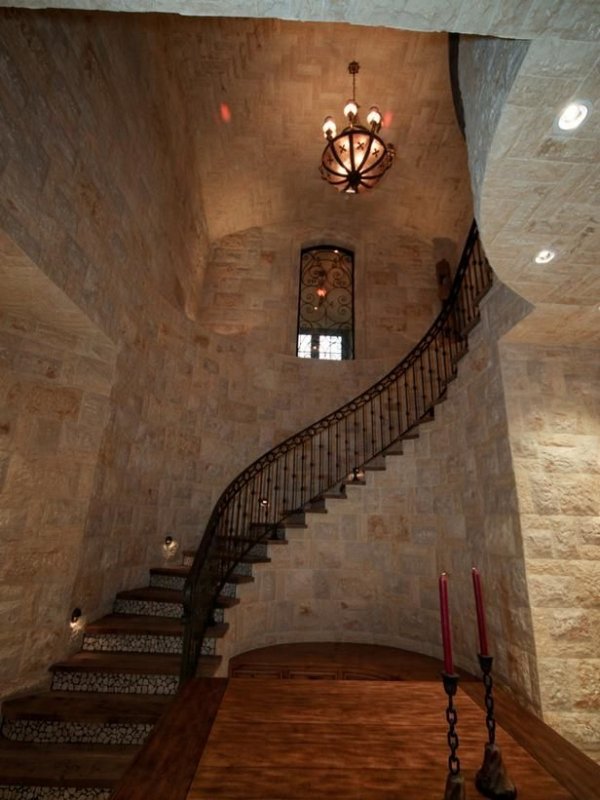 Via Dream Vacation: Ultra-Luxurious Destinations
Do you think Rapunzel is locked away in a room at the top?
18

Abandoned Water Tower, England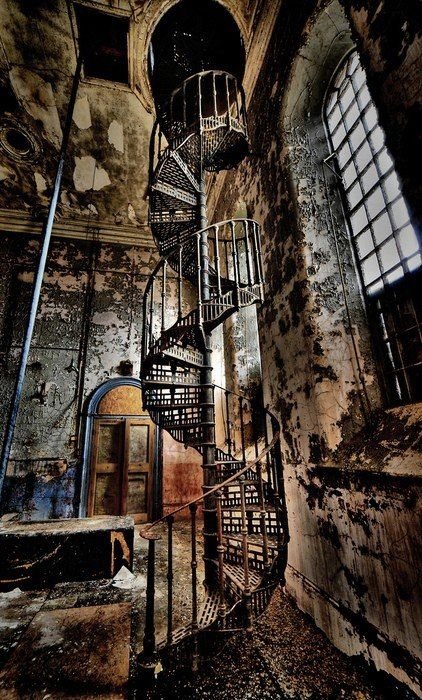 Via a gallery of awesome photography ...
Even an abandoned building can have an amazing staircase.
19

Ombré Stairs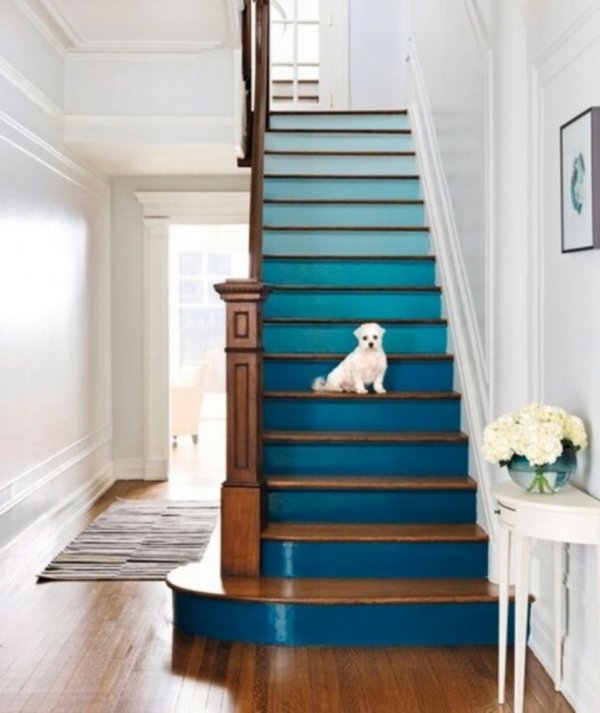 Even stairs have caught on to the ombré trend.
20

Abandoned Stairs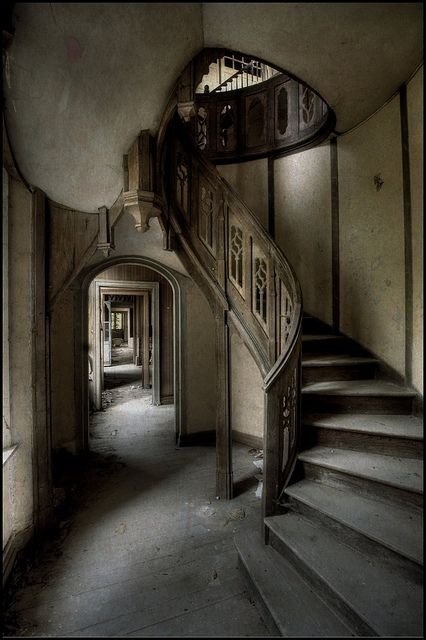 Via The only way is up.
Imagine how beautiful these stairs would have been before the house was abandoned.
21

Lift Stairs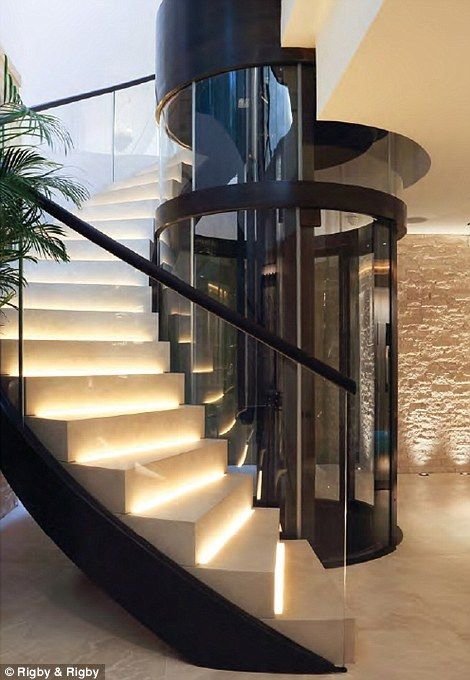 Via Now that's what you call ...
A lift to four floors is cleverly built into the spiraling stairs.
22

Illusion Stairs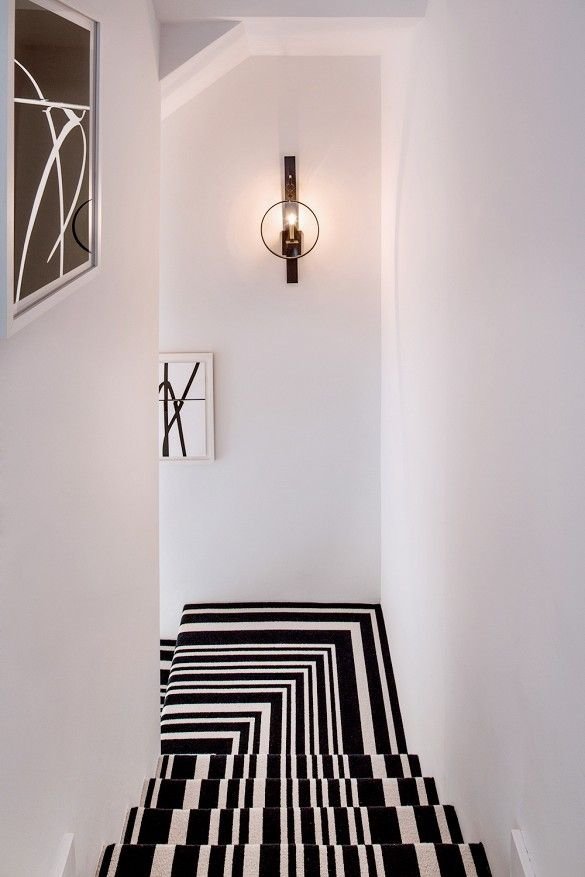 Via Decorating Ideas for Your Home's ...
The monochrome is certainly striking.
23

Metal Spiral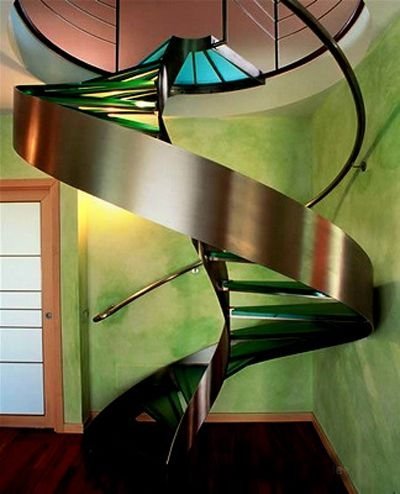 Via curbly.com
The low rise aspect means a lot of steps have been used to scale a regular height.
24

Wooden Spiral Staircase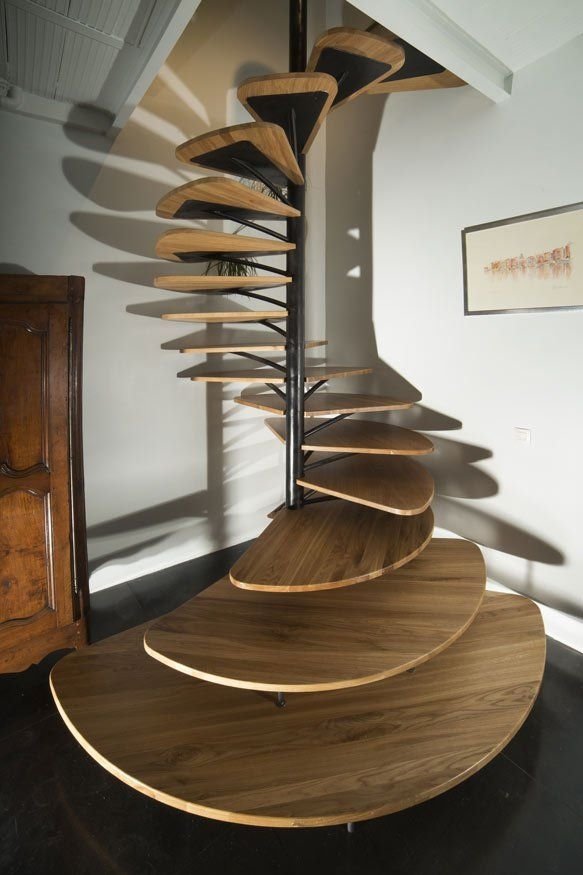 Via Wooden Spiral Staircase by Paul ...
This was designed by Frenchman Paul Coudamy.
25

Twisted Bannister Stairs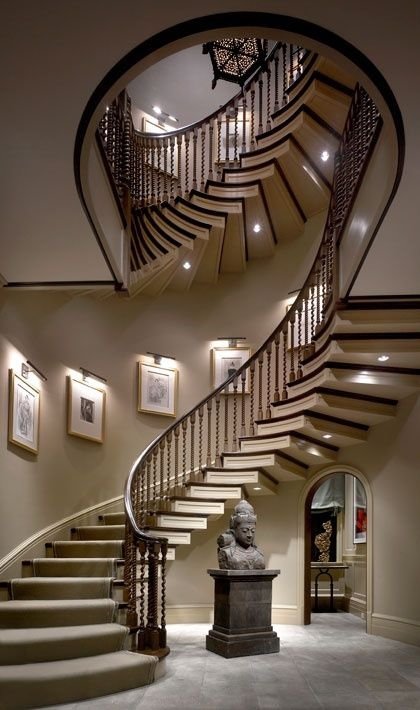 Via sulia.com
It's quite a climb at bedtime.
26

Piano Key Staircase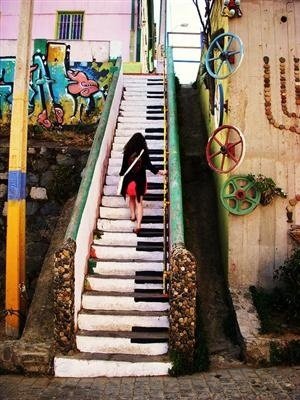 Via curbly.com
I'd be happy to "scale" these steps any time (groan).
27

Staircase, the Hotel De Ville, Nancy, France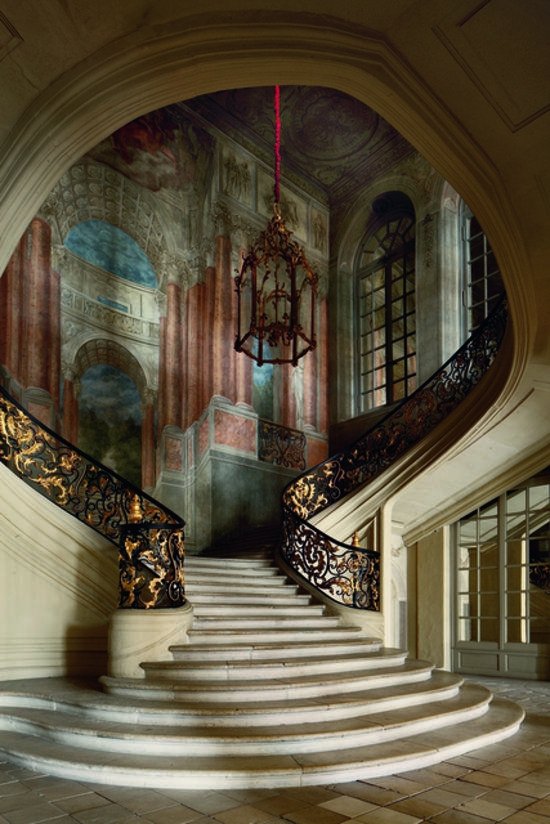 Via Upstairs Downstairs: The World's Most ...
A grand building deserves a grand staircase.
28

See-through STAIRCASE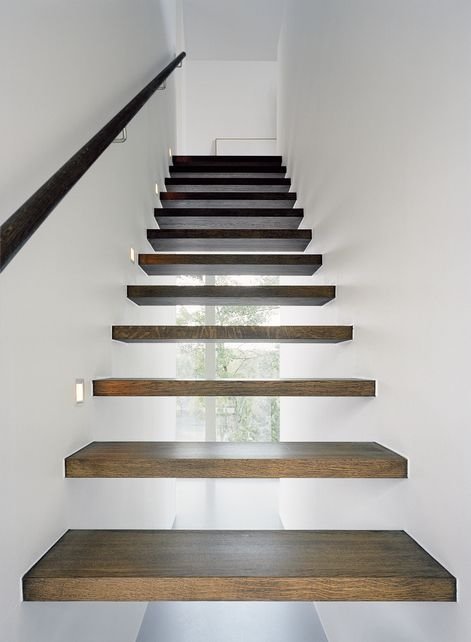 Via Beautiful Staircase of The Plus ...
Swedish minimalist design.
29

Copper Staircase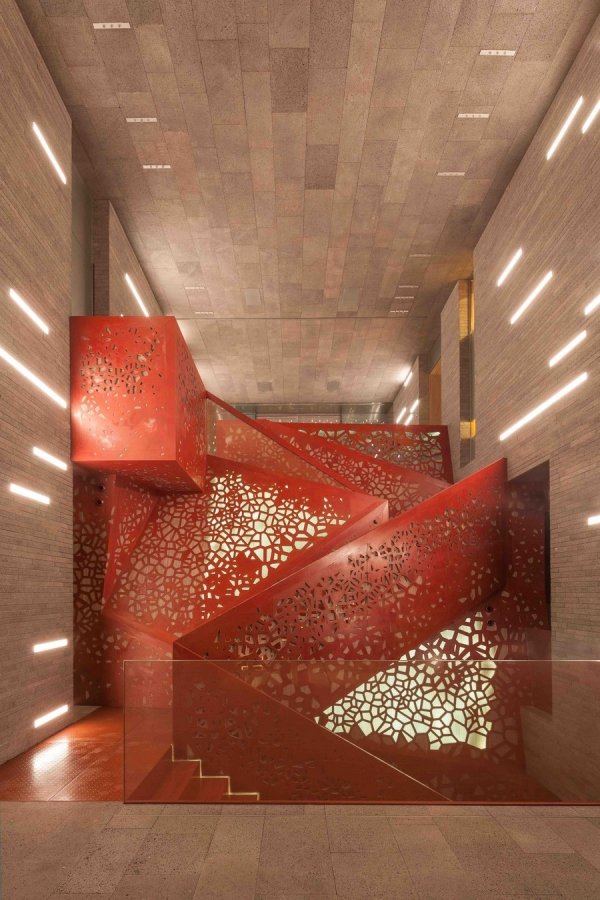 Via Visually Striking 3D Perforated Copper ...
Love how the perforated balustrades let the light in.
30

Floating Steps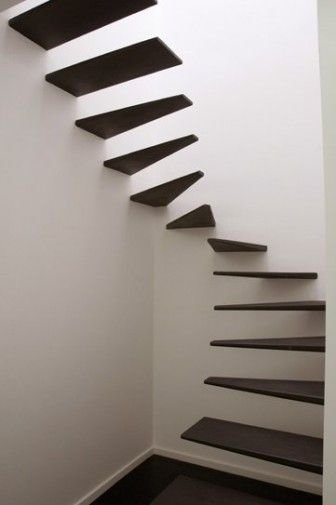 Via Merdiven Tasarımı - iLgiLi - ...
Another of those examples where you really have to wonder if they're more suited to rock climbers than regular folks.
31

Sheepshead Bay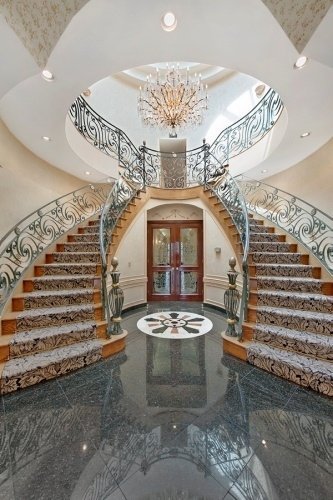 Via Brooklyn's most expensive house - ...
This was Brooklyn's most expensive home in 2012. With features like a heated drive to clear winter snow, you just know it has to have an amazing staircase.
32

Multiple Stairs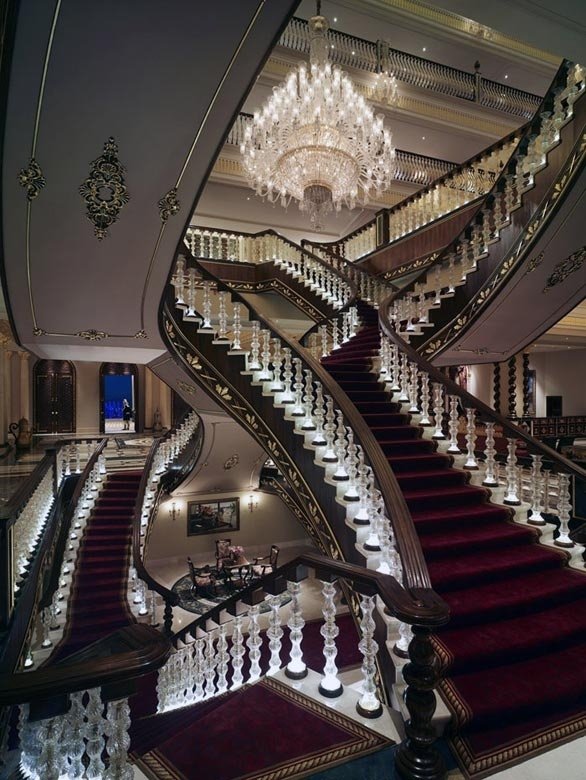 Via TOP 10 Most Luxurious Hotels ...
Where do they all go?
33

Glass and Wood Stairs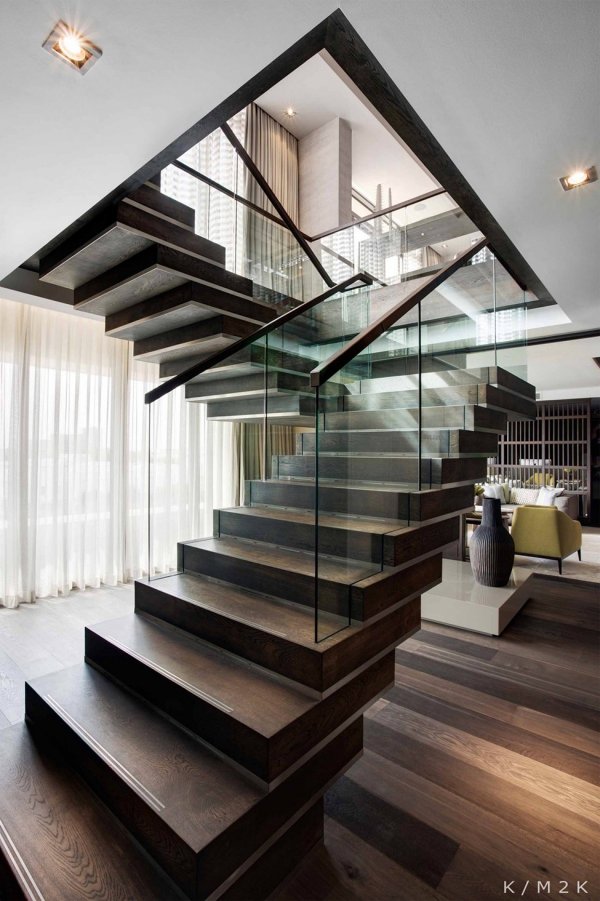 Via cdn.freshome.com
The stairs in this Cape Town townhouse are refined and elegant.
34

Amazing Staircase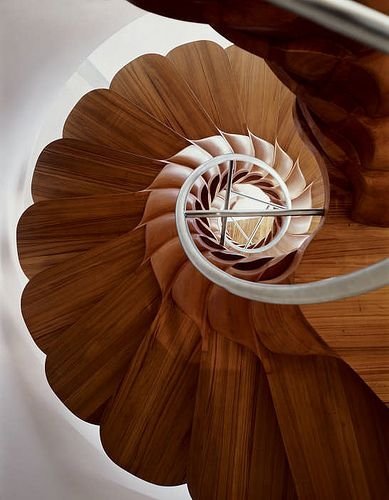 Via Fab Stairs - Design Milk
It looks like the cross section of a flower or seashell.
35

White Stairs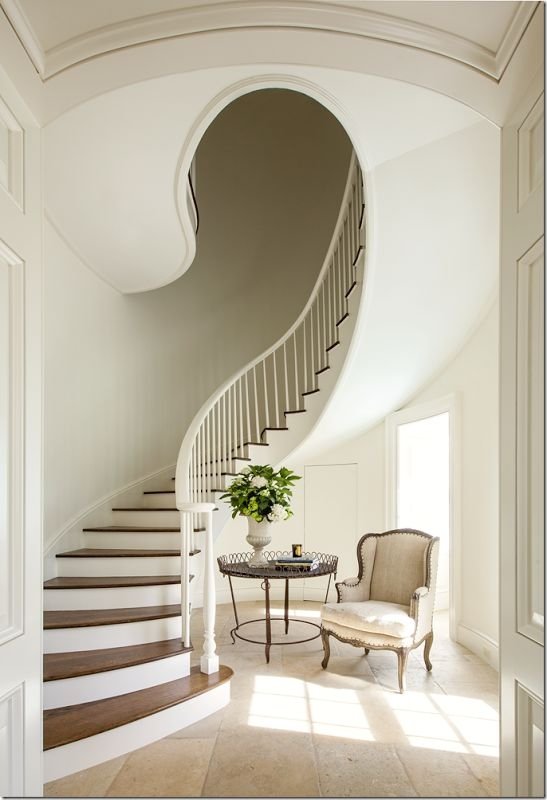 Via COTE DE TEXAS: A True ...
The stairs are fairly unremarkable but the shape of the stairwell is awesome.
36

Miracle Staircase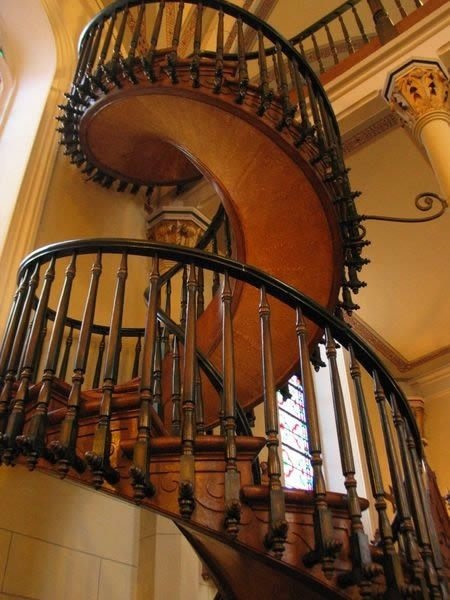 Via curbly.com
This staircase is in the Miracle Chapel, Sante Fe, New Mexico. It's called the miracle staircase because it has no support and stands from its own weight and force. A true feat of engineering.
37

Black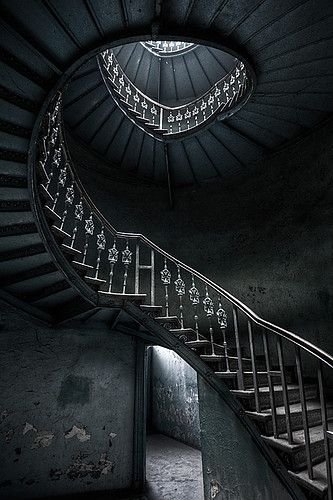 Via Amazing Spiral Staircases Photography
Another abandoned staircase whose beauty hasn't dimmed over time despite the dilapidation around it.
38

Ribbon Staircase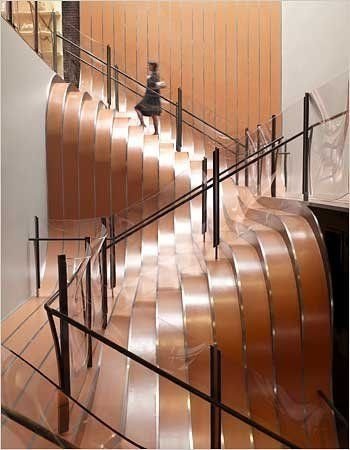 Via curbly.com
I'm always in awe of the creative brain.
39

Reading Room Stairs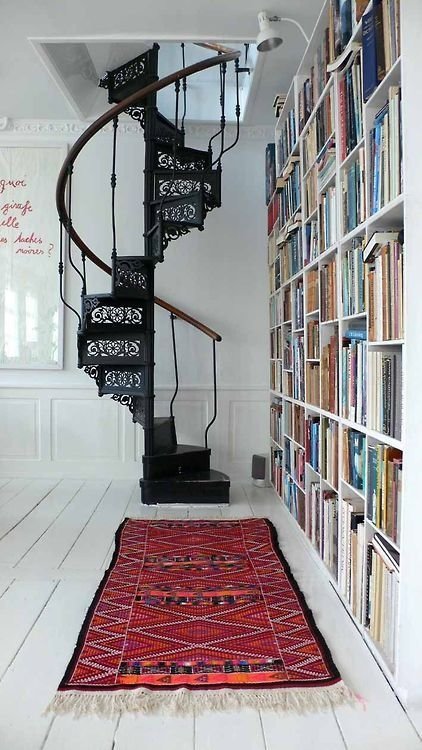 Via Follow my ideal home...
Put a big slouchy armchair nearby and I'm in literary heaven, literally.
40

Nam Dger Apartment, Tel Aviv, Israel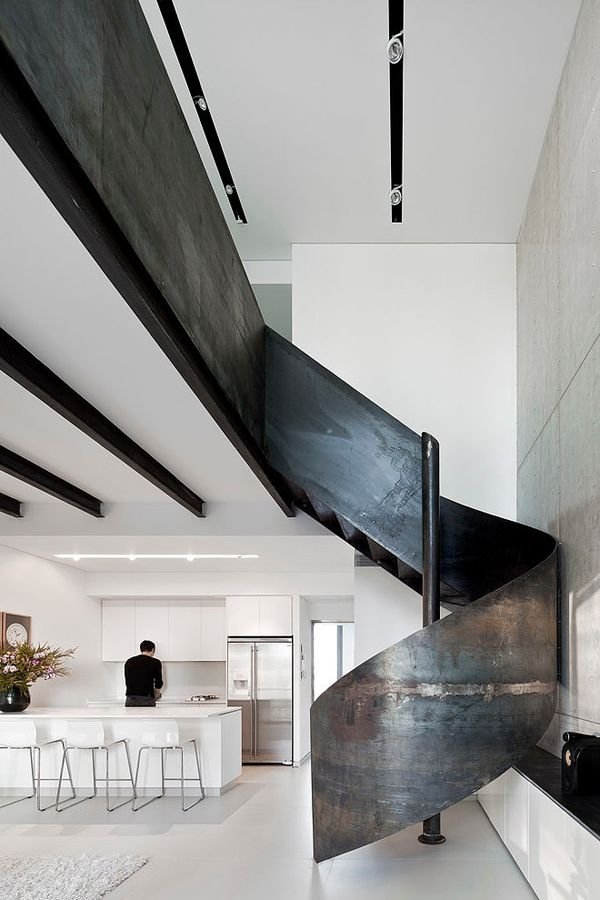 Via Modern apartment with a sleek ...
Such a striking staircase.
41

Spiral Stairs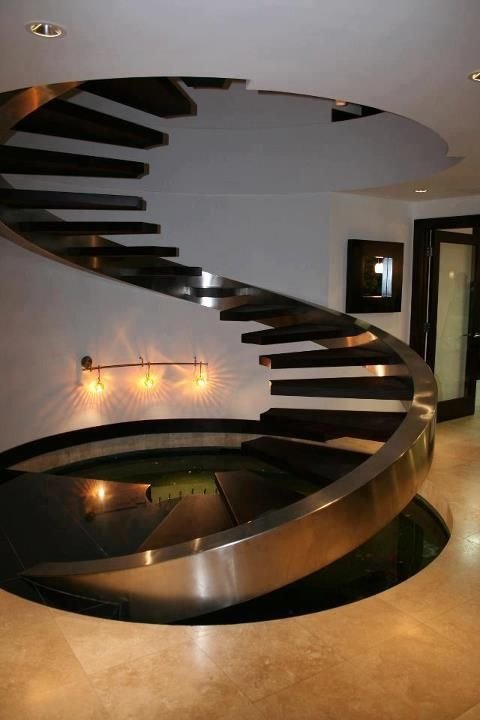 Via Staircase From Spain - Street ...
Do you think this looks like bendy piano keys with the white keys missing?
42

Library Staircase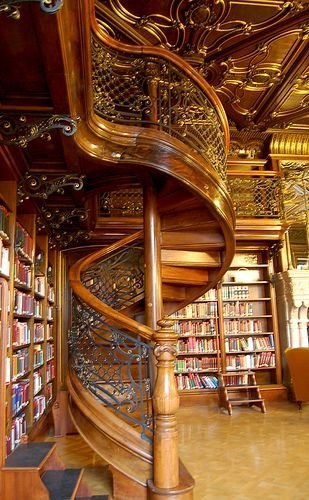 Via Spiraling Out of Control: The ...
A fabulous staircase for a fabulous room.
43

Strip Staircase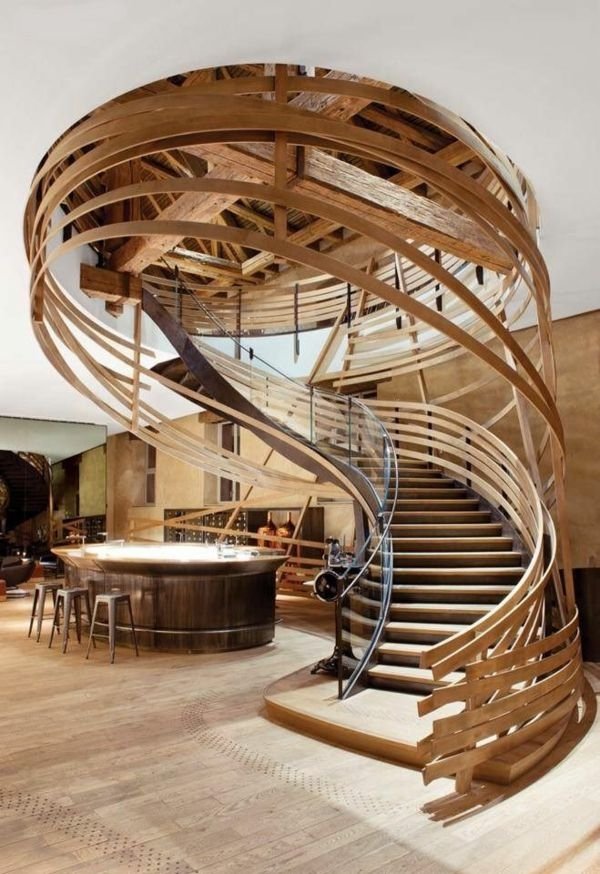 Via 101 moderne Treppen erscheinen als ...
Someone described this as a basket coming unraveled.
44

Pink Spiral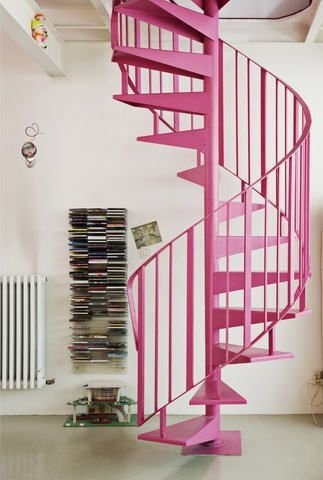 Via Hot Pink Punch | Apartment ...
Not for everyone but if pink is your thing, go for it.
45

Wavy Stairs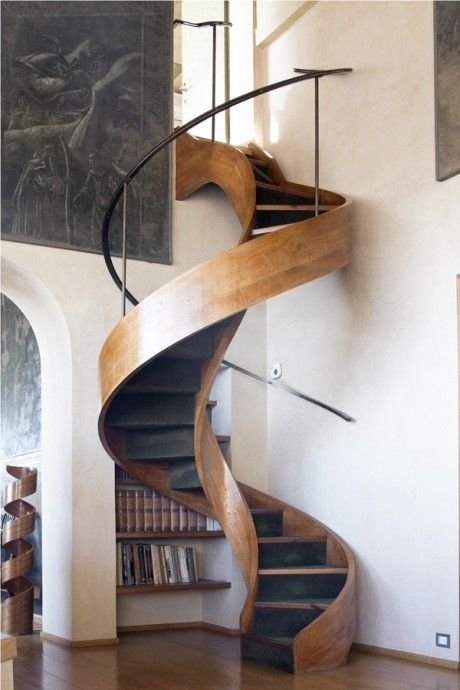 Via Interiors Archives - Page 4 ...
This is so sinuous. I love it.
46

Mansion House, Vienna, Austria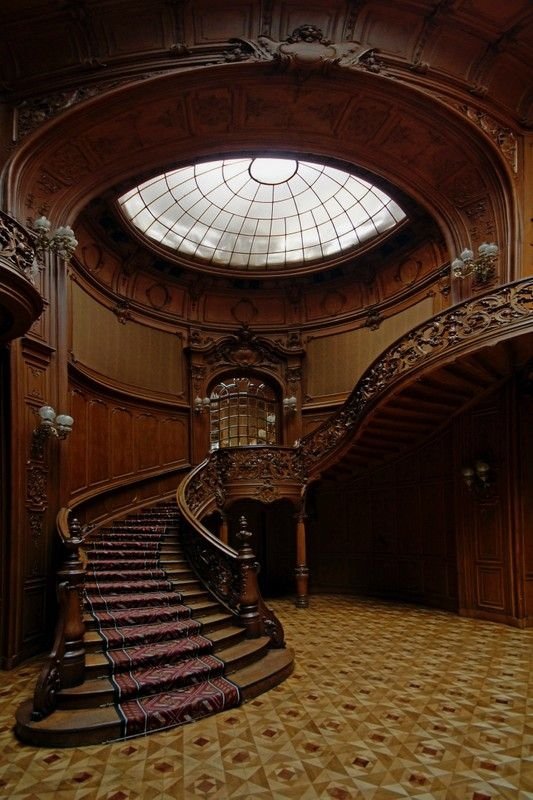 Via Splendid House of Scientists | ...
They knew how to build amazing staircases back in the 1880s.
47

Dale Chihuly Glasswork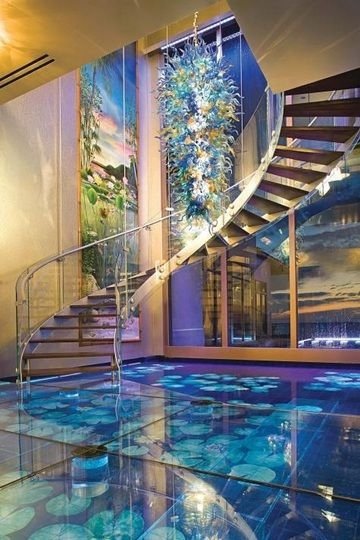 Via Unbelievable and Incredible Staircase…!!
The focus is on the work of Chihuly - one of the greatest living art glass artists.
Amazing staircases, aren't they? What's the staircase of your dream house like?
Please rate this article