7 Alternative Jobs to Help You Deal with the Crisis ...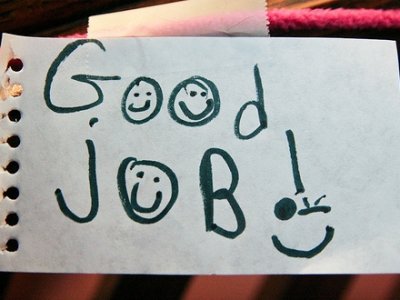 Alternative Job could be your ticket out of the crisis, a productive way to do something in your free time or just a plan B in case you're thinking about quitting your day job and need something to fall back on. Now an alternative job doesn't always pay as well as the regular one, but it gives you a chance to do something different, explore your other talents and kind of see how far they could take you, which certainly isn't a bad thing when you're in a desperate need for a financial injection. Sounds interesting? Well, take a look at these 7 very convenient alternative jobs right here and you'll be surprised with the number of creative options you haven't even though about:
Being somebody's virtual assistant is a very good alternative job, not to mention a potentially long-term one and, since you'll be working from home you don't even have to spend time and money on clothes and transportation. Working hours, daily duties and time zones are always specified which means you can apply for the jobs that fit your timetable and skills perfectly. And, guess what – this is something that will actually look good in your CV which means you can later apply for a similar position in, let's say, a big company you've always wanted to be a part of.
Do you enjoy travelling? Are you an expert on mortgage, finances, skincare? Maybe you have many friends who like blogging and run their own web sites? Well, writing about things you like is not hard at all and it can even earn you some extra cash every month. As an established professional in a certain field, you'll be able to offer your texts for a very good price or you can focus on writing sponsored texts your friends will then publish on their websites. These things are something you can do in your own free time and they don't have to become a long term commitment.
Earning money while you're doing the thing you love the most – now isn't that a perfect alternative job? A secret shopper basically shops in random stores and should pay special attention to the quality of service he is provided with. After the shopping spree, secret shopper fills out the report and sends it to the company that hired him to "test the waters". Check the ads regularly don't forget the popular employment websites and remember – the more secret shopper jobs you send your application for, the better are the chances of landing frequent shopping gigs!
My Greek teacher bakes and sells cakes and does catering for small celebrations in her free time and, quite honestly, she's a great cook! So, if you like trying out new recipes and creativity is your middle name, I see no reason why you couldn't do the same. Some people don't have time for cooking, others are not very talented and, let's face it, we all need a cake at least once a year and homemade is always better, tastier and healthier than store-bought.
Now that I've mentioned my teachers, how about giving some private lessons for extra cash? This is a very convenient alternative job, as you can schedule your students in your free time, plus let's not forget that private tutoring pays quite well. If you are a retired or a substitute teacher trying to make ends meet during these hard times, this is definitely THE job for you!
Fake nails in all forms and shapes are pretty much a beauty standards today and I bet at least 80% of girls have tried UV gel or Acrylic at least once and about 50% of them relies on one of these two techniques to give them strong, natural looking nails they've always wanted. So, why not take a course that's going to teach you exactly how to do it, invest in proper equipment and spend your free time doing people's nails? Or make up, perhaps? You can practice on your friends and family, they will spread the word and you'll have customers in no time!
Painting, handmade jewelry, sewing, knitting, furniture – if you need a creative outlet and have a unique talent for creating wonderful unique things, you might want to think about selling your artwork. Self promotion will, of course, require you to attend fairs and exhibitions, which sometimes might prove to be quite time consuming, but the good thing about it is that you can decide where and when you'll show up. It's a very cool alternative job that can even make you famous and let's not forget that handmade, unique things cost quite a bit which gives you a chance to make some decent cash.
An alternative job is a perfect thing for students, moms, ex workaholics who find retirement quite boring and pretty much all creative individuals with a good idea on how to sell their knowledge or talents! But, what would be your ideal alternative job? And don't tell me you'd like to grow money trees as I'm sure that's pretty much what we'd all want. LOL!
Top Photo Credit: stevendepolo
{{#comments_count}} Show Commnents ({{comments_count}}) {{/comments_count}}