COMMENT
Ever wondered what it would be like to live in a spectacular house?! I don't know about you, but I've always dreamt of living somewhere utterly beautiful and unique, with a house full of reptiles and dogs… If you are the same, you'll love the new images of the world's most spectacular houses. Designed by world-famous architects, can you imagine living in any of these?!
1. Monterrey, Mexico…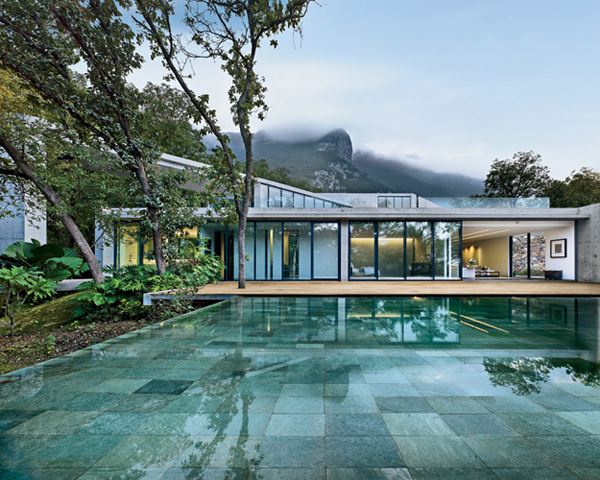 Tadao Ando is the man behind this spectacular house, a self-taught architect of Japan. He combined some of Japan's main architectural loves to create this beautiful home, surrounded by a large expanse of water and plenty of clean, simple lines and white coloring. Can you imagine the views from this home?!
2. Castellon De La Plana, Spain…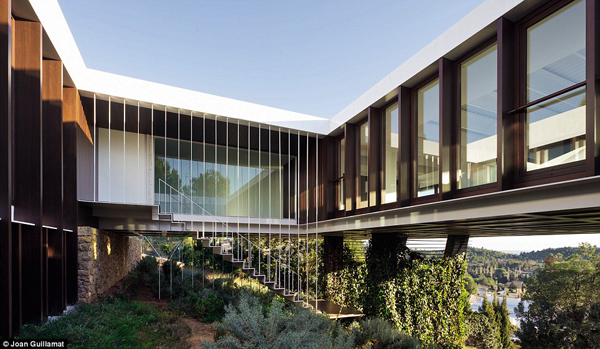 The 'BF house,' as it's known, was designed by a team of architects from OAB and ADI Arquitectura, and boy did they work hard. Sitting 25 metres above the forest, this house is based on a 3,000 square meter plot, and features plenty of glass, wood and wired stairs. It's like a luxuriously contemporary tree house. Win.
3. Sa Paulo, Brazil…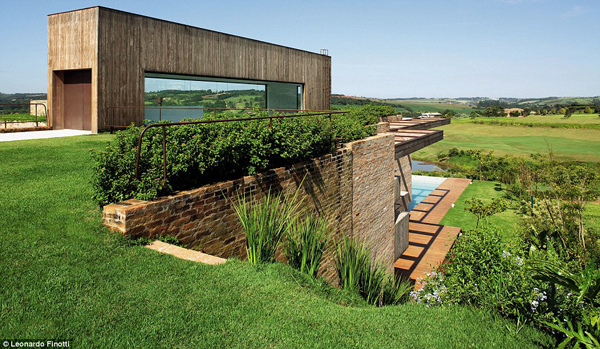 Love golf? This may be the house for you. It's advertised as being "completely open," overlooking a 16 hole golf course with beautiful natural surroundings. The architect claimed that grass and flowers would be part of his interior, and fitted huge glass panes to flood the house with light, making an area that is instantly relaxing and natural. The swimming pool looks divine, too.
4. Vermont, USA…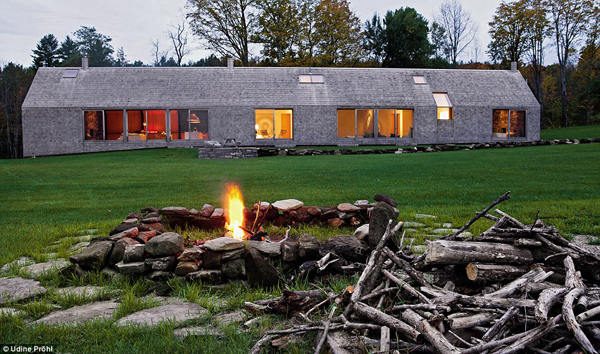 This striking house on the Woodstock Farm Estate in Vermont was styled on a gable house, but given a modern update. Rick Joy Architects kept the design classic and natural by opting for stone walls and a cedar shingle barn, but also including modern details such as large windows and an open-plan inside. I love the camp fire area outside, too.
5. Aculeo, Chile…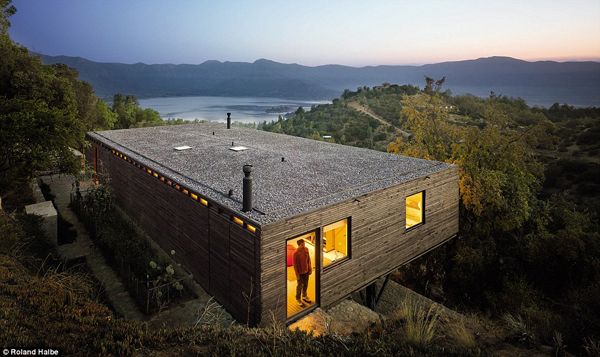 This house was designed to be a weekend getaway home, a sort-of sanctuary from the rest of the world for a while. It was carefully built 60km from Santiago and surrounded by nature, with striking views of forests, lakes and mountains. The whole home is on one floor to create a continuous feel, and the layout maximizes space and flexibility. In short, it'd be the perfect place to go and rejuvenate yourself. And those views!
6. Grandola, Portugal…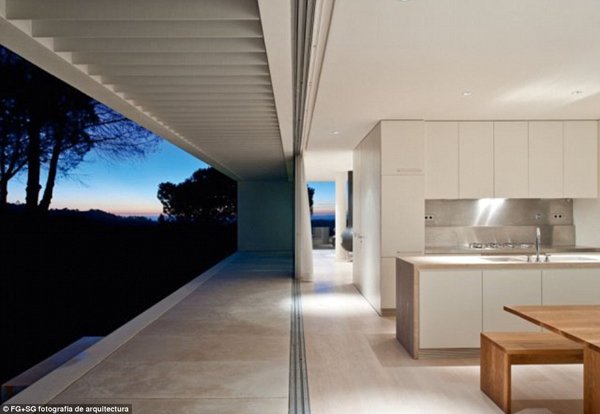 This house has a very strong geometric imprint – it's designed so that the two "halves" of the house overlap to create a cross. Not only did this make the house look smaller, reducing its presence, but it also allowed the home to have two distinct styles. One side is luxurious, exuberant and exposed, whilst the other is intimate and contained.
7. Stuttgart, Germany…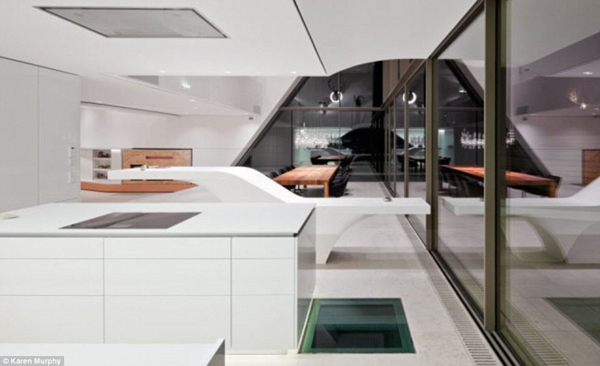 All of these may be spectacular homes, but there is only one winner when it comes to space age homes. Dutch film UNStudio created a home with a real space feel, using mirrors, contemporary white materials and black glass to create the effect. There's even a see-through panel in the floor, and a striking wooden table.
These spectacular houses have certainly got me dreaming about what I'd design – I'm torn between something cozy and intimate, or something luxurious and contemporary. Would you live in any of these spectacular homes? Let me know!
17 Lesbian Flirting Tips ...